---
The answer to your kid's stay-at-home stir craziness? 
That would be dance, at least according to Joseph Rodgers and his wife Soleste Lupu-Rodgers
Rodgers and Lupu-Rodgers co-founded the South Tucson classical ballet school Dancing in the Streets Arizona, where they make dance affordable and accessible.
Rodgers and Lupu-Rodgers believe that all kids should have a chance to dance, regardless of socioeconomic status, body type and ability. 
Students learn ballet, yes, but their experiences at Dancing in the Streets also teach them valuable life skills that can affect how they perform in school and interact at home. Dance can make all the difference for a kid.
That's why after closing in March for the pandemic, the dance school reopened again in May with precautions. Many of the families in the Dancing in the Streets community lack access to reliable internet or multiple devices at home, Rodgers and Lupu-Rodgers say. Virtual classes just didn't work for their community. 
Plus, they heard from parents, these kids just needed to get some exercise — especially in the midst of Tucson's hot summer. 
Months of closure and a reduced number of students returning, among other factors, mean finances are tight. Still, this ballet studio continues dancing, so far relying on fundraisers and community support. Because making space for any child to learn to dance is just that important. 
For more information about Dancing in the Streets Arizona, visit ditsaz.org 
---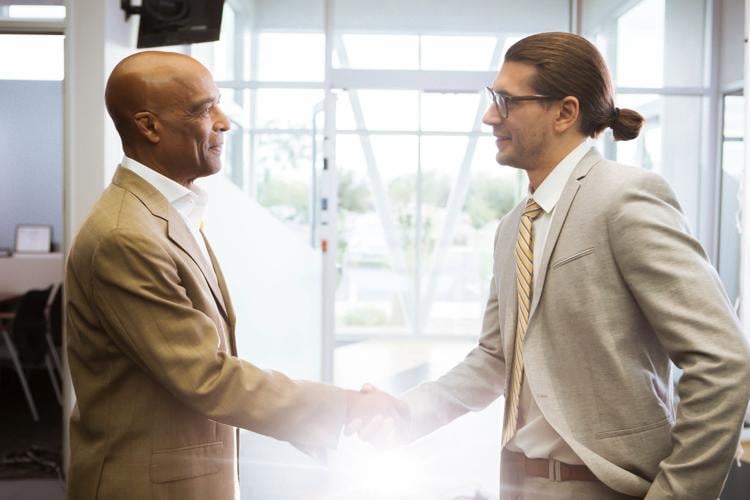 Supporting local-businesses as they Thrive
Vantage West is committed to supporting and celebrating the locally-owned businesses that make our community strong. For the time being, the Thrive series is focused on the efforts locally-owned businesses have made to continue serving our community during the unprecedented challenges posed by COVID-19.