Tiffany Nakatani has lots of experience helping boss ladies achieve their dreams and find success in business through her work as the founder of Boss Women Unite.
But she knows the seeds of empowerment and entrepreneurship are best sown as early in life as possible.
This summer Nakatani worked with her youngest group of boss ladies yet by starting a weekly circle called Girls of Our Own Dreams, bringing together girls in middle and high school to learn from mentors from the Tucson community. 
"Basically Girls of Our Own Dreams was birthed out of the idea of: how can we as adults and women who have lived and learned, help young ladies to learn and live and empower them," Nakatani says. 
As a mom, Nakatani saw how difficult the last few months have been for her "social butterfly" teenager to be stuck at home and not able to hang out with her friends. She thought other young girls might be having the same challenging experiences, so why not create a safe space (literally and figuratively) where young girls could experience sisterhood and learn life skills. 
"I knew it couldn't be really big because of the [coronavirus] ordinances, but I want to do what I can in the community with these girls to connect in some way with each other and different mentors," Nakatani says. 
During four Wednesdays in July, the small circle of girls ranging in age from 11 to 17 met at Boss Women Unite for a full day of workshops, discussion and reflection.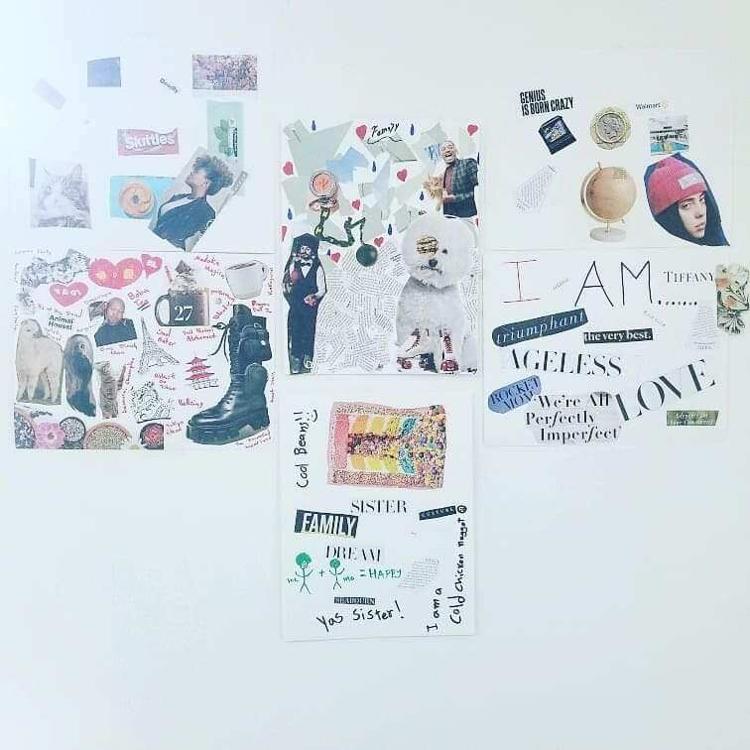 Some of the girls in the circle already knew each other and others were meeting for the first time. They learned about everything from sisterhood, healthy relationships and setting boundaries to identity, wellness, manifesting your dreams and entrepreneurship. They talked about celebrating their differences and the ways in which they are the same.
Nakatani led some of the workshops herself and for others she brought in women who are experts in their fields to teach the girls.
"The age groups were from 11 to 17 and everyone's mentality is different, the learning capability is different so we wanted to make sure we were conveying each subject and topic in a way that each person would understand," Nakatani says. 
Jaydah Henry-Phillips, a ninth grader at Desert View High School, and also Nakatani's daughter, was excited to experience what her mom had organized. 
"My mom always makes stuff fun even when it's stuff you've already learned or things you didn't know you're going to like," Henry-Phillips says. Her favorite workshop was learning about personal finance and money management from a local realtor and money mindset coach. 
For Arzaby Sanchez, a ninth-grader at Desert View High School, the discussions about self-image and self-esteem were the most meaningful to her. 
"One thing I learned is, you are beautiful even if you don't think you are and I had a lot of problems with my self-esteem so it really helped me out," she says. "The thing that helped me with my self-esteem was really Tiffany and how she was really welcoming and comforting and how she said there would be no judgment in the class and that just made me feel safe and meeting the girls and just getting along with each other we were like a family." 
In some instances, the conversations became emotional for some of the girls who were struck by an idea or were expressing something about themselves for the first time out loud. In those moments, the girls learned about holding space for each other by being present and not passing judgment. 
"Holding space sometimes is sitting with her in silence and sharing positive thoughts her way," Nakatani explained to the girls "If she wanted to share what was going on, we weren't going to judge her... if she wanted advice or anyone to state our opinions she could ask for that."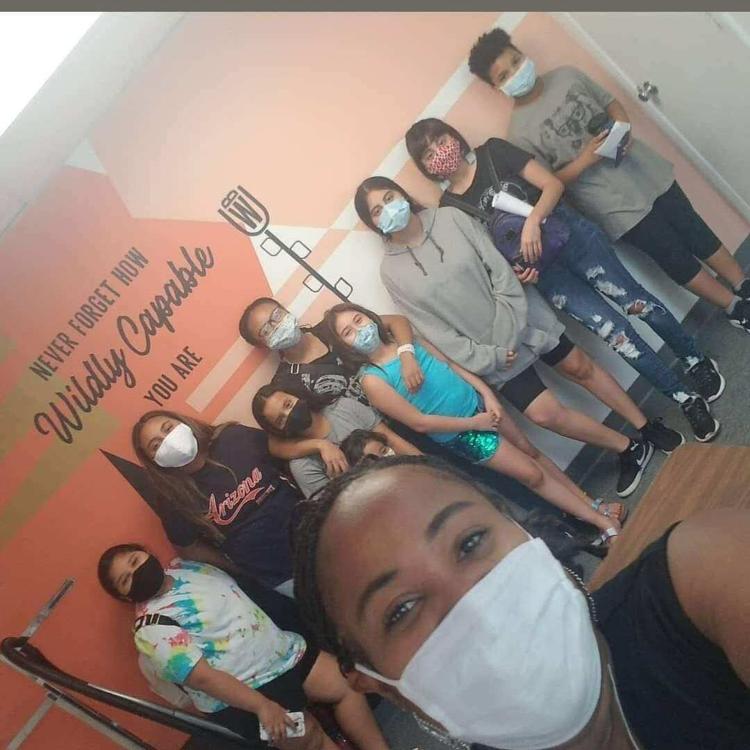 At the end of the series of meetings, the girls talked about all of the new skills they learned and came up with an idea to apply their new knowledge and test the waters of entrepreneurship. 
"We were just talking about what we wanted to to do to raise money and we were talking about food and movie night and it pretty much came together after that," says Henry-Phillips. 
There were lots of ideas and conversations about what exactly that would look like. Ultimately they decided to assemble a box of goodies and sell them at a drive-up mini market at Boss Women Unite. 
The girls learned about expenses, how to price items to make a profit and identified what would be in each box. Their "Yummy Box" will be filled with flavored popcorn, chips, cookies, candies, water and soda — all the tasty treats to make at-home family movie nights, date nights or any day a little sweeter.
The girls will get to share the proceeds from the sale of the boxes to use toward school supplies or anything else they're hoping to save up for. 
"I told them, 'you guys are going to know what it feels like to make your own money and you're going to feel so good to know that you made it,'" Nakatani says. 
Sanchez, who loves to bake, will be making cake balls to include in the Yummy Box and she already has big plans in mind for her share of the proceeds. 
"I'm going to use the money for a few sunglasses but the rest I'm going to use for my business," says Sanchez who wants to make and sell chocolate covered strawberries for another mini market next month. 
If you go
What: Girls of Our Own Dreams Presents: Yummy-Box Sale
When: Sunday, Aug. 30 from 10 a.m. to 1 p.m.
Cost: Boxes are $25 each or two for $40. Pre-orders can be placed by calling or texting 520-216-4042 or you can drive up and purchase a box the day of the sale. Cards and exact cash will be accepted for payment.