This story originally appeared on Dec. 12, 2016
For three years of her childhood, Cynthia Magallanes endured sexual abuse.
The experience left her feeling unworthy of real love. She was depressed and had suicidal thoughts.
"I really struggled as a teen. I thought I was only loved or valued when I gave myself away," she recalled. 
Now, as a 31 year-old adult, Magallanes says she still feels a little broken.
But she has found a way to use those experiences to empower other women who have been sexually abused, exploited or trafficked through the non-profit organization she founded three years ago in Tucson, Free Ever After.
The nonprofit sells used wedding dresses and formal wear in order to fund mentoring services for women who have survived sexual abuse. 
Being able to provide services directly is a new venture for Free Ever After. 
When she first started her organization, Magallanes worked out of her home, under an umbrella for Sold No More, a local organization that creates awareness of sex trafficking and provides services to victims. She worked to fund organizations that were working with victims.
About a year later she was able to open a storefront in Tucson and get nonprofit status.
"We've evolved to provide services to survivors," she said. "Our motto is a used dress for a new bride. A new life for a renewed girl."
She created a partnership with Miracle Center, a drug recovery program. Women there who have a history of prostitution or sexual abuse are sent to Free Ever After for mentoring as part of their recovery. 
She has does speaking engagements and works with groups of young girls to teach them how abuse often starts and how it might look.
"Countless numbers of women thank me for sharing my story," Magallanes said. "They follow what we're doing. It's inspiring to them. They're like 'oh my gosh. I went through that.'"
Community members that donate dresses play a big role in Free Ever After's mission. So do brides who purchase a dress there. 
"They're touched because they realize I'm taking action to do something good and they get to be a part of it," Magallanes said. "We hear so many stories of 'my sister passed away and I've been keeping her dress and I heard about you and I think this is where my sister would want me to bring her dress.' And people come up to me with similar stories...So there's a whole community that were not trafficked but hear the story and get to be a part of it."
Magallanes isn't stopping with a storefront and mentoring services. She has plans. 
In 2017, Free Ever After will start an educational prevention program for at risk girls, primarily in the foster care system. She will also focus on getting funding for a safe house for victims. And she will train other women who want to be mentors so she can help more people. 
When she was engaged to be married, Magallanes didn't feel worthy of wearing a white dress because of her past. But her now-husband saw it differently.
Once he realized she was only trying on ivory and off white dresses, he asked her why she didn't like white ones. Her heartbreaking response: "I don't deserve to wear one."
"His answer was where I felt redemption. He said to me 'you're not that girl anymore. You deserve a white dress. If you want to wear it, wear the dress. Don't let it determine your value.'
So, the white dress is symbolic to me for redemption, for restoring.
When I had this idea I saw a used wedding dress. It's still valuable. Still beautiful. It just needed a new bride to give it life again. I paralleled that to victims. They're still valuable. Still beautiful. They just need a new life."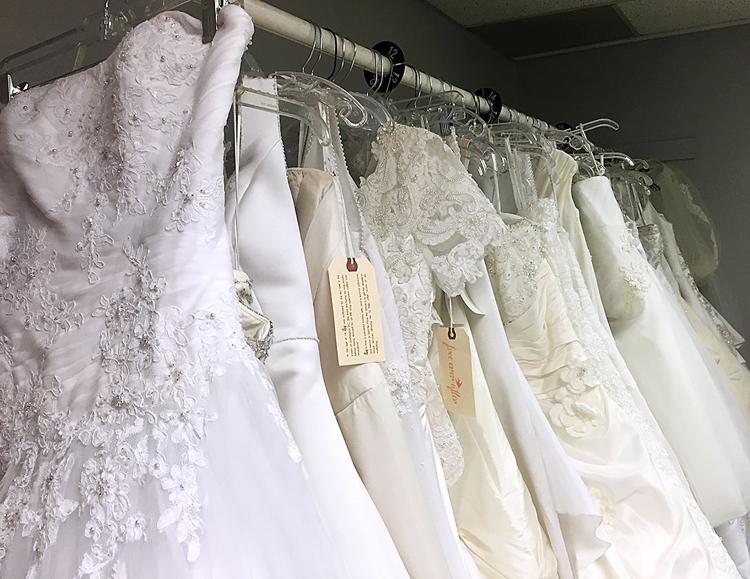 Free Ever After uses a faith-based curriculum called "Mending the Soul" which was written by a husband and wife who are counselors. It has three phases: Reach, cultivate and empower.
Through the curriculum the victims learn how to process the abuse they endured, figure out what their dreams, talents and abilities are and then use those to find a job and start a new life. 
Magallanes provides work experience in her bridal shop. For now, it's volunteer based, but she's hoping to be able to have enough funds to pay them next year. And, she's hoping to include the whole bridal industry, so if she has a girl that wants to do hair and makeup, she would be able to train to do that.
Most importantly, she's creating a safe place and family environment for these women.
"Even if we're at the same age, I'm your big sister, per se. I'm your friend. A safe place," she said. "It's about building a relationship with them. We try to emphasize a lot of family environment."
"We've seen dramatic impact in their lives. When they're able to identify and move to the next step, it's like 'oh my gosh.' Just to see them hope again, see them dream of a better life, like actually think 'oh my gosh I have a chance to have a better life. That's exciting."
The girls always want to try on wedding dresses, Magallanes said. 
"They play dress up and say, 'Do you think I'll ever wear one?' Just seeing them in wedding dresses and having them say, 'Man, I can wear one one day' when before this it wasn't even close to what they believed could happen to them. It's exciting seeing them light up."
"I didn't realize how triggering it would be for me personally, but through this journey I realized how broken I really was. It's like this brokenness I had all along and I would try to suppress it and keep it together...But that's the beauty of it because we walk together with our brokenness, like into healing. Not so much out of brokenness, but we get to scar together.
We cry together and it's genuine and authentic and I think that is probably what is the biggest impact to survivors...It's hard emotionally...I didn't realize how heavy it would be, but just to inspire them..to say 'hey look where I am. I'm in a much better place. You could be here. Believe this. Let this be your example.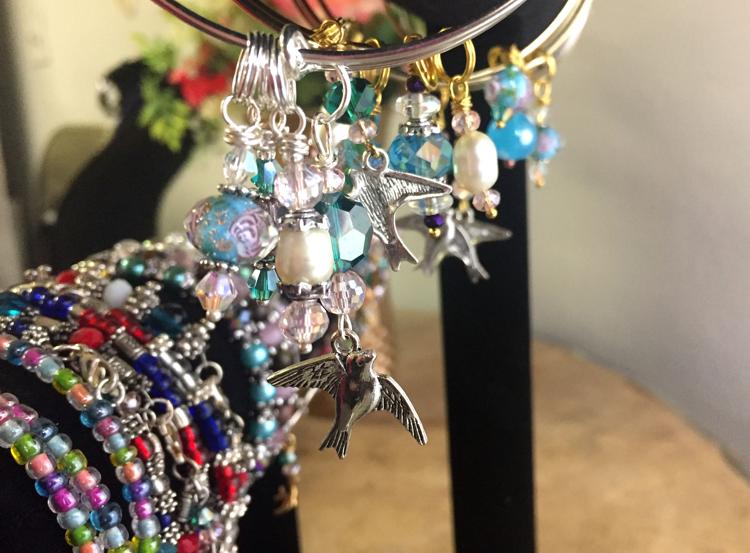 On the importance of a gift
Magallanes doesn't charge the survivors anything. Free Ever After pays for supplies, gifts, outings and resources. 
"I love to spoil them and to be generous with them," she said. "I want them to know they're valuable."
She emphasizes that she is giving them gifts because of who they are, not because they have to do anything to earn them. Because they're worth it.
"I think it's the words you don't speak are louder than the words you constantly say," she said. 
"My heart's desire is to have a safe house. One thing that I realized working with women at the home is that many of them come from distorted views of what family is. If we could have a home where it's family, where we're gonna help you learn what real family is supposed to look like. That's our vision. For 2017 my focus is to get people on board to help us fund a home."
Free Ever After will be training more women to be mentors in 2017. Each woman will partner with different agencies and work with the girls there.
Magallanes is also starting a pilot program to mentor small groups of young at-risk girls, ages 10-14.
"The more they're considered at risk, the more vulnerable they are, especially girls in foster care. Once girls age out of the system or run away, people don't look for them and they are the most vulnerable and most targeted, so we want to create a program that teaches them what traffickers do, to help them spot them and to create a safe place so when they age out of the system they still have this network and this lifeline for them."
Free Ever After is always accepting donations of gently used and cleaned wedding dresses and formal wear.
It also encourages stay-at-home moms to volunteer at the shop. Magallanes' three kids are often there while she works playing in a special area designated for children. 
"We encourage them to bring their kids. They're welcome. Because I think a lot of us mommies want to do more but we have our kids," Magallanes said.
Click here for more info. 
"I keep thinking I can show this to my kid when she's a teenager. 'See you can't be ashamed of me. I was cool at some point.' My 6 year old is my mini me and she looks at me with her sassy attitude and says 'mom you're so weird.' So I can be all 'according to This Is Tucson, your mom is a badass."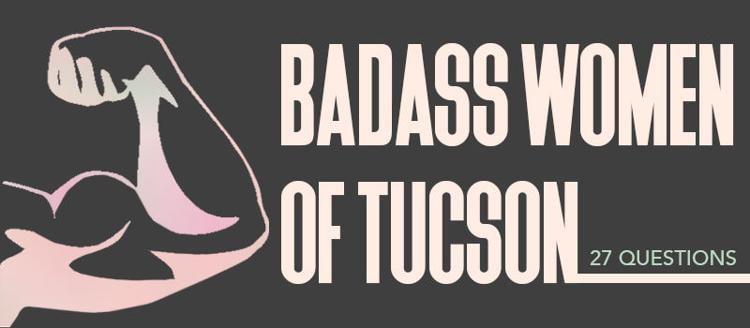 Your name, age, occupation. 
Cynthia Magallanes, 31, Executive Director and Founder of Free Ever After
I'm on a mission to _______________________. 
Eradicate sexual abuse and exploitation
What's your astrology sign? Does it fit you? 
I don't know... I don't follow the horoscope
Describe yourself in three words... 
Fierce, passionate, compassionate
How long have you lived in Tucson? 
Who and/or what inspires you? 
My grandmother because after so much abuse and pain, she loves deeply.
The secret to coping with stress is ________________. 
Your favorite Tucson spot? 
What are your favorite three songs and why? 
"It is Well" by Bethel because this song helped me through a bad depression time, "Lucky" by Jason Meza because it's mine and my husband's song, "Hello" by Adele because my kids love to jam out to this song in the car in a very dramatic fashion.
Your go-to order at your favorite Tucson restaurant? 
Sammy dog from Guero Canelo
What's your favorite Tucson-only thing? 
You know you're a Tucsonan when _____________. 
When you're still wearing shorts in mid November.
What constitutes your morning getting-ready routine and how long does it take? 
Get up, get my kids up, get my kiddos ready then be running super late I do a braided pony tail, brush my teeth and rush out the door. It takes me about an hour and a half to do all this. I'm not a morning person so I'm always running late.
Favorite app at the moment? 
Give us a two-sentence pep talk. 
Get up, shake it off and keep going. You have a mission to fulfill!
What would you tell your teenage self? 
You're worth more than you think. You are smart and bright. Don't listen to the message that your body is the only value you have and giving it away is the only way to receive love. Your value is so much more. Don't lose heart, your best days are ahead!
What's a quality you got from your mama? 
And one you hope to pass on to the next generation? 
The knowledge that compassion is a verb. Kindness needs action.
The last great book you read? 
"Redeeming Love" by Francine Rivers
The last great movie you watched? 
People would be surprised to hear you're actually a(n) ______________ expert. 
Driving. At least my kids think I'm the best driver between my husband and I
Is there something you've always wanted to learn, but haven't had the time? 
Anything you've always wondered about Tucson? 
How do they manage to have a palm tree, a pine tree and a cactus in the same yard?!
Favorite ice cream flavor? 
Where can our readers follow you on social media? 
Is there something you REALLY nerd out about? 
Narnia and Lord of the Rings
What's your spirit animal? 
I don't know... if I had a choice I'd choose a Lioness
Which fictional character (from TV, movies, books, etc.) just gets you? 
Wonder Woman because I always wonder where I left my keys, my purse, etc.
What makes you feel the most confident? 
High heels and red lipstick
The best piece of advice you ever received? 
You gotta grow thicker skin!