A historic Tucson building is now home to the city's newest downtown coworking space, The L Offices, which offers a place to work — and to work out.
The L Offices held a private soft opening on Friday in its newly renovated 13,000-square-foot space on the upper floor of the historic Chicago Music Store building at 130 E. Congress St., with plans for members to move in at the beginning of March.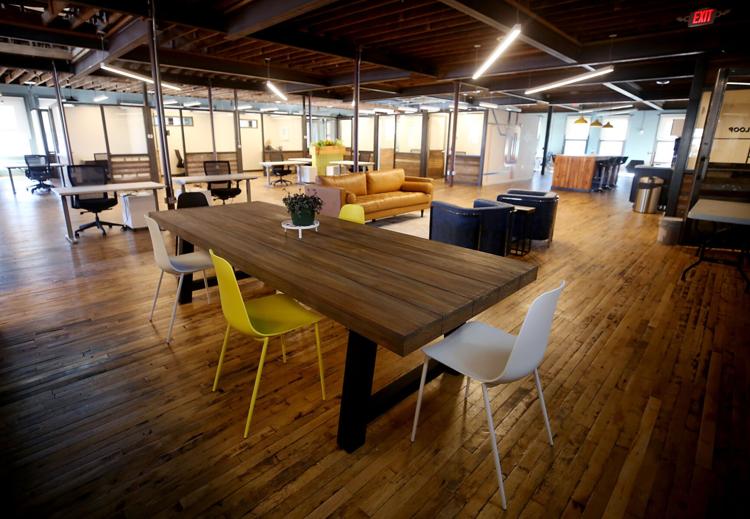 Like other coworking spaces, The L Offices offers small offices, shared desk spaces and meeting spaces and boardrooms, along with a training and event center.
But besides a place to work, The L is a place to work out — with an array of amenities including a 1,000-square-foot gym for workouts, group strength classes, yoga, available certified personal trainers and on-site showers.
The L Offices also features comforts like a coffee shop and break-room kitchen. Members can entertain clients with an advanced-technology golf simulator and a beer tap dispensing local brews from Ten55 Brewing Co., a neighbor a couple doors down.
"We've married a business center and a wellness center, and a social atmosphere," said L Offices owner Krystal Popov, a Tucson native who earned a bachelor's degree in systems engineering from the University of Arizona in 2004.
Opening a new business can be tough even in the best of times, and opening during a pandemic is doubly difficult.
But after a delay of more than a year, Popov said she had little choice but to open the doors to The L Offices.
"Opening last year would have been a nightmare," said Popov. "We're not back (from the pandemic) yet, especially downtown, but I don't have a choice financially to hold off anymore, so we're just doing it."
Windy City inspiration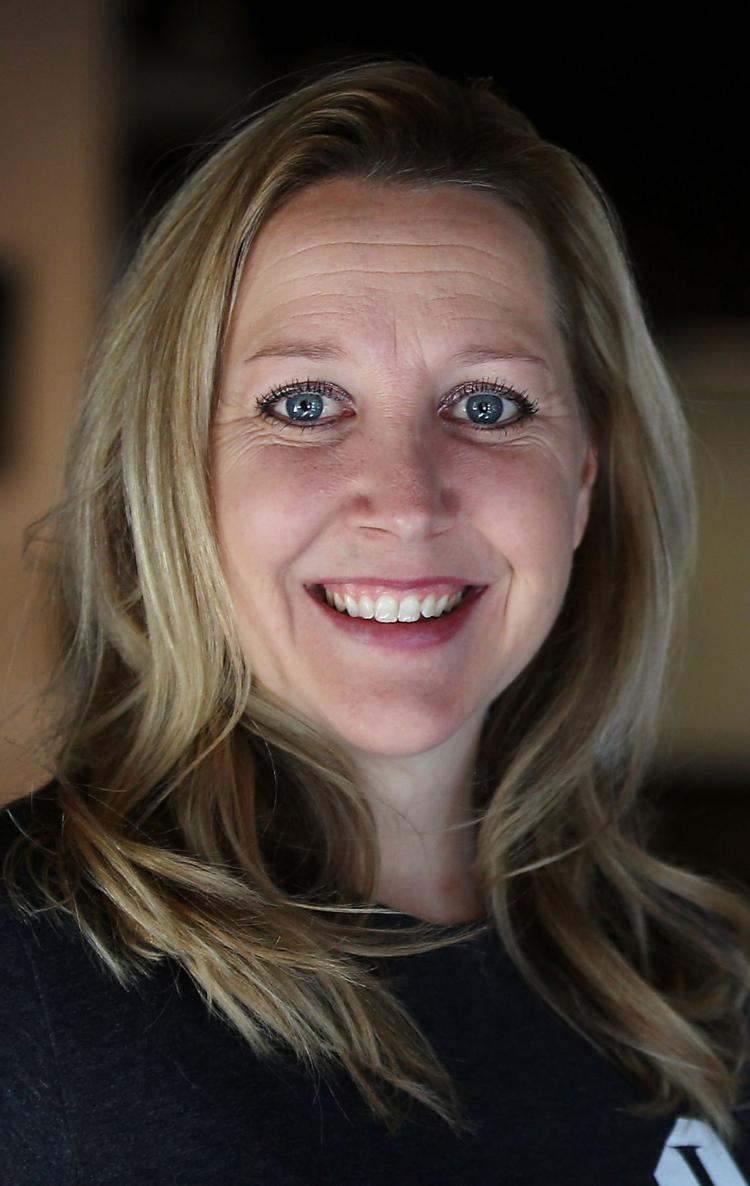 Popov spent nearly seven years working in the corporate world for a civil-engineering consulting firm before striking out to start her own entrepreneurial journey with a successful businesses selling nutritional supplements and business telecom services.
She got the idea for The L Offices after spending a couple of years in Chicago, home of the famed "L" train line.
While working in the Windy City, Popov became a member of the East Bank Club, a massive health club covering nearly two city blocks in downtown Chicago's River North neighborhood. Besides workout areas, gyms and a pool, the club features amenities including a 3,000-square-foot coworking space.
The L Offices are a mini-version of the East Bank Club, Popov said.
"I used to work out of there and it made going to work just feel amazing, and I think it was because I had a foot in the corporate structure and this made me feel more free and more creative, I think because it married the health and well-being with a business center," she said.
Popov is hoping the concept will take off in the Old Pueblo, noting that she had a number of people sign up and put down deposits on memberships before The L Offices were originally set to open last spring.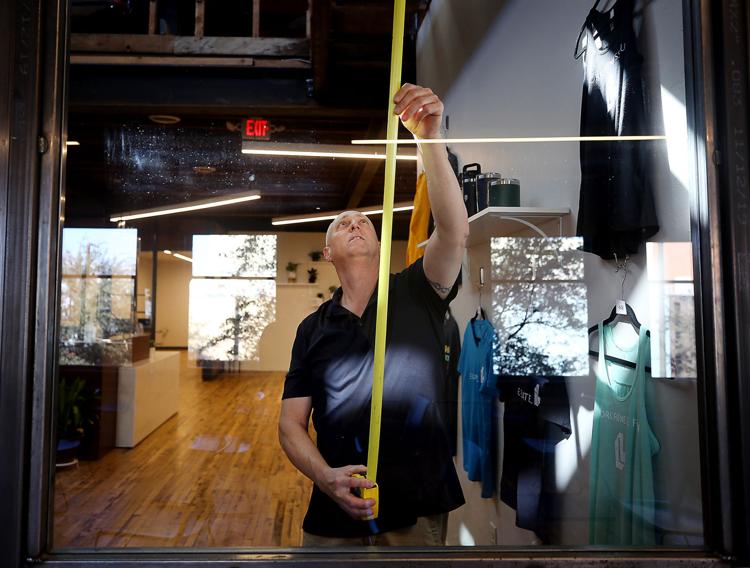 Along came COVID-19
Delays in renovating the Chicago Music Store space — including a monthslong delay in installing a new elevator to reach the second-floor coworking space and delays in installing a new transformer — turned out to be a blessing in disguise, Popov said.
COVID-19 restrictions like occupancy limits and social-distancing make it tough on businesses like coworking spaces, which are designed to promote collaboration and community. But despite the pandemic, she believes entrepreneurs still need spaces like The L Offices, and because of COVID-19, many businesspeople are looking for an alternative to working at home after being cooped up for months.
"Most people come in and say, 'We're going crazy; we're ready to get out of our house,'" said Popov, who has four children under 5 years old. "This is a way that I can be out but still social-distance and still feel human in the space, and productive."
But for the foreseeable future, the pandemic is making it more difficult for businesses.
Popov had to space out desks and workout equipment, and institute COVID-19 sanitation measures. Classes are on hold for now.
Popov said she is initially capping memberships at 35 but said she will likely raise that to 60.
Memberships start at $149 monthly for "hopper" members who can use the facilities twice a week, and full-time hoppers can use the facility any time during the week for $269.
Members with reserved desk space or private offices get 24/7 access, she added, noting that the space is open for tours from 8 a.m. to 5 p.m. weekdays.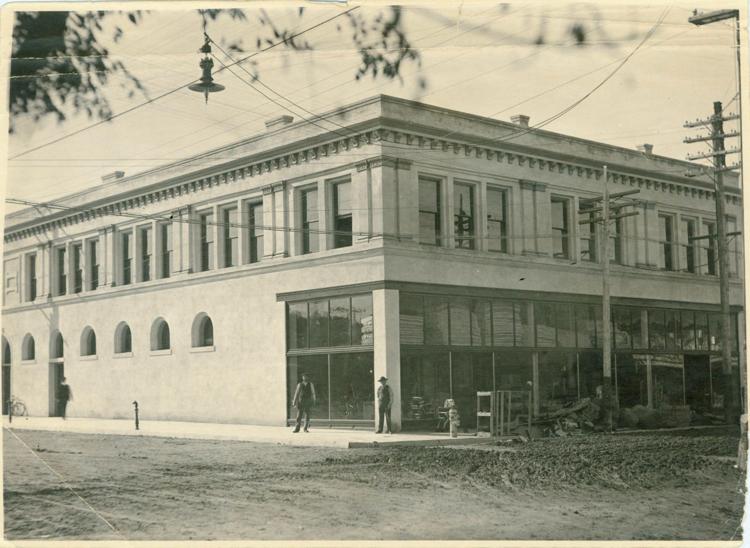 Build it and they will come
The L Offices is a welcome addition to downtown Tucson and the area's entrepreneurial ecosystem, said Dre Thompson, executive vice president of Startup Tucson, a nonprofit resource for local entrepreneurs.
"You have a lot of folks who say, 'oh, we can just work from home,' but that's just not an option for a lot of entrepreneurs," Thompson said. "It's really challenging to work while you're at home supervising."
Though several other coworking spaces have opened in the past few years, including several in or near downtown, a growing number of startups need space and The L Offices offers something different, Thompson said.
"I'm really interested in the holistic approach she is taking, I think that's really smart during the pandemic," she said. "We have few fitness options downtown — that's huge just to have that element and it brings a whole new flavor to downtown.
"She brings a lot of energy, she wants to mentor entrepreneurs and she made it clear she really wanted to engage at a community level."
Several coworking spaces have opened in the downtown Tucson area in the last few years, including Brings Coworking on Scott Avenue, Common Workspace near the Joel D. Valdez Main Library, and Anexo Works and Events in Barrio Viejo, which recently opened a related space called La Suprema in an old tortilla factory across the street.
Two coworking spaces — The Post on North Oracle Road and Boss Ladies Unite, a women-focused space on Tucson's south side — opened amid the pandemic last year.
"It seems like the more space we have, the more companies there are to fill them," Thompson said.
Software developer Jon Lipp, who works remotely for a health-care software company, couldn't wait for the L Offices to open, and is the first member working there.
The UA alumnus had worked at Connect Coworking, a downtown coworking space that closed in mid-2019. He later moved to Common Workspace.
Lipp — who met Popov while working at Connect — wanted a workspace with scenic views so it didn't feel like an office building. The longtime Tucsonan is an avid cyclist and bike commuter, but he doesn't plan to use the L Offices' gym.
"I just like the ambience of it ... one of the most awesome things for me is, you can see the mountains," he said.