---
Blax Friday started as a single spreadsheet to boost the visibility of Black-owned businesses in Tucson.
Just one week after the spreadsheet launched in June 2020, the team behind Blax Friday unveiled an accompanying website.
The following Friday after that, the team introduced a phone app.
And the Friday after that, the team hosted its first virtual event.
Now more than a year after that spreadsheet was created following the murder of George Floyd by a police officer in Minneapolis, Blax Friday has gone statewide — becoming a directory for Black businesses and Black business owners across Arizona.
"Our main focus is representation and being able to locate Black businesses in the state of Arizona," says project lead Ashley La Russa.
"'How many Black businesses are here?' was the main question we heard all the time," La Russa says. "We would see promotion and advertising — top 17 restaurants, 7 barber shops — we would always see those numbers, but we would know there were so many more that never had the chance of being spotlighted."
The beginning of Blax Friday
For La Russa, starting a Black-owned business directory was something she always wanted to do — especially when she started her own event business, Roux Events, and was looking for other Black business owners to collaborate with.
"I always had the passion of creating something, but never had the time," she says.
And then the COVID-19 pandemic struck, leaving many people with nothing but time.
"When things started to shut down during COVID, I found myself with the opportunity of time to start to build that out," La Russa says. "And with the urgency with the murder of George Floyd, it was the importance of Black Lives Matter and Black businesses matter."
So, it started with a single spreadsheet through Google Sheets listing local Black-owned businesses. La Russa never thought that spreadsheet would turn into what Blax Friday is now.
To build the initial spreadsheet, La Russa and a team of Black business owners started filtering through the hashtag #BlaxFriday on social media. #BlaxFriday is a search term created long before the spreadsheet launched as a way to track Black business information in Arizona. The hashtag was created by team member Khailill Knight, with support from Michaela Baker who helped get out the word.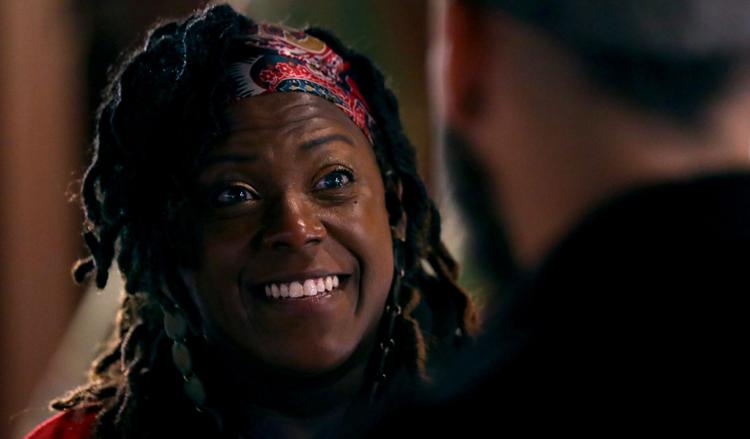 "We were just looking to get the information out," La Russa says. "I would always refer businesses one-on-one, but when we started the spreadsheet and saw how much it was growing, it became the next step to be able to export that into a website. And then we just reached for the stars in June of 2020, going, 'What if we do an app as well, using the same information and data?'"
"With community members waiting and looking for that information, it really does speed things up in a positive way and make it an urgency for yourself to complete," La Russa says. "It's not as relaxed when you're passionate about it, going, 'People need this and are asking for this.'"
La Russa says Blax Friday organically grew, especially with the support of the community.
"We're all business owners ourselves so the amount of time and effort to keep it sustainable was really coming from community partners and community members themselves," La Russa says.
Plus, when using Google Sheets, you can see how many other users are actively looking at the document. La Russa says the spreadsheet consistently had more than 99 people on it.
"I was saying, 'There's 100-plus people looking at this spreadsheet daily. We need to make this more comprehensive and accessible to the community,'" La Russa recalls.
Last fall, Blax Friday officially formed an LLC.
"By doing that, we were just really saying, 'OK, this is not just something we let phase out,'" La Russa says. "We want to keep this and move forward as a tool for the community to use in the future."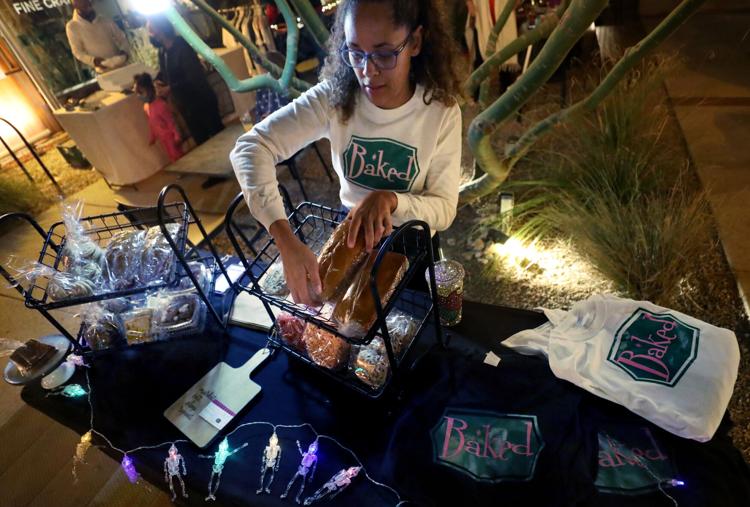 Inclusivity in the community
When Blax Friday operated as a Google spreadsheet, the team opened it up to the public — allowing the community to notify them if any Black businesses may have been missed.
"If we were missing someone in a category, people would let us know and we could update it in real time," La Russa says, adding that the spreadsheet was never final.
That concept of inclusivity with the community stuck when Blax Friday built its website.
"One of the barriers we wanted to tear down was the accessibility to business owners," La Russa says. "We're not gatekeepers where only we can add their data."
Business owners are able to enter their own information and the Blax Friday team confirms the details.
"It becomes more collaborative," La Russa says.
"We want to tear down those sort of systems — member-based directories — and we want to be accessible," she says.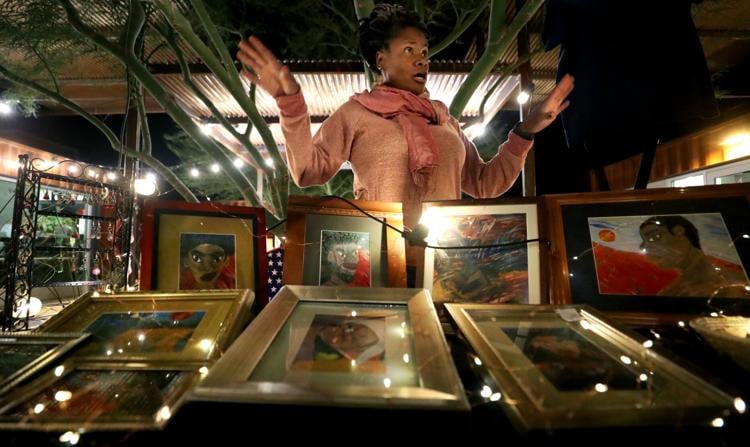 Where Blax Friday is now
In addition to its website and app, Blax Friday publishes a weekly email newsletter that promotes events, plus conducts social media promotion.
"We're just getting the word out and helping facilitate and connect what's happening with Black businesses in the state of Arizona," La Russa says.
"We try to offer marketing promotion. We find many of these businesses tend to prioritize their funds to inventory and if they are a brick and mortar, then to operational costs," La Russa says. "We try to lend a hand to marketing and promotion — (some businesses) may have had to let go of their websites. By offering a page on Blax Friday, they're able to keep that digital footprint and have that SEO present and be searchable."
Blax Friday has also hosted events, such as Soul Food Wednesday at the MSA Annex, and campaigns such as their "Holla-Day" shopping guide.
The team also recently hosted its first in-person Black business mixer — something it hopes to one day do quarterly.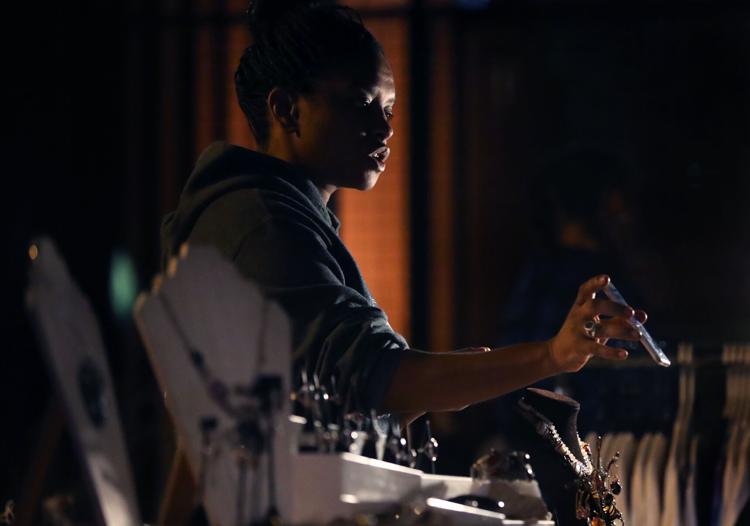 Beyond positive feedback from businesses and community members on social media and word-of-mouth, La Russa says businesses have seen an economic boost since having their business listed on Blax Friday.
For instance, one business owner who sells her products out of a location on Fourth Avenue would see three to four sales a week from people going into the brick and mortar to make a purchase. 
She said that number more than tripled when she became visible on the Blax Friday website and app because people didn't realize she also had a website to shop from instead of going into the store.
"I also find it impactful seeing the businesses work together in collaboration," La Russa says. "They'll throw an event together — if someone has baked goods and another person has a food truck and another person is doing spa packages — they might get together and throw a pop-up event. It's beautiful to see the businesses working together versus competition."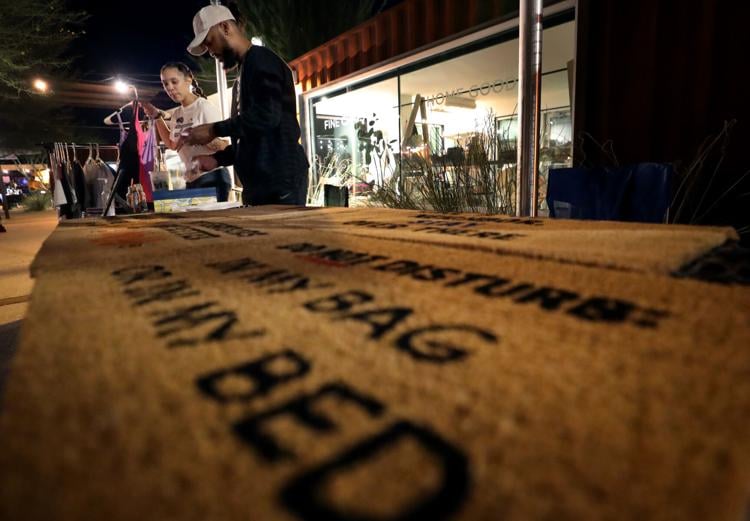 Looking to the future
Ultimately, La Russa hopes that Blax Friday becomes a "vital tool for not only our community members to utilize but also organizations and corporations hiring independent contracts and business-to-business relationships."
"We're solving the issue we encountered years ago — of people saying they just didn't know and couldn't find anyone," La Russa says. "(Blax Friday) can truly be beneficial to the greater good of this state if we are truly looking at diversifying staff."
"It's truly a trifecta win for all because you're having the business owners winning, you're having the community members who patronize them win, and you're also having the community partners and corporations locate and find these businesses," she says.
A month after Blax Friday emerged, the team moved the platform from just Tucson to the Phoenix area, and later to the rest of Arizona.
"It was a mission to locate us all and knock down the barriers of city limits," La Russa says.
"There's so few of us, so why don't we combine our efforts that drove our mission of finding each other and keep a number of businesses together?" she says.
Currently, about 1,000 businesses are listed in Blax Friday's directory. The team hopes to reach 1,500 by the end of the year.
In the next five years, La Russa hopes to have a comprehensive directory built statewide. And in the next 10 years, La Russa hopes to venture into surrounding states.
"We know LA has a Black-owned directory, but is there a Black-owned directory in Nevada? Is there one in Utah? Or in New Mexico?" La Russa says.
"It's a dream come true," La Russa says of the progress of Blax Friday. "It shows what the power of a group of people can do and a community can do as they all work toward a common goal. We can all get bogged down with systems and it can take years to accomplish if it's in the wrong hands."
---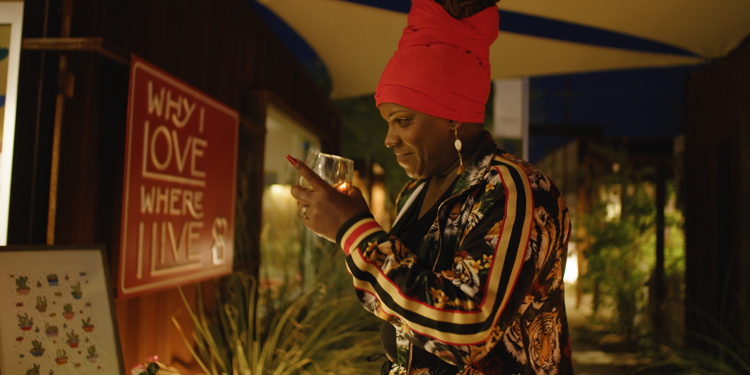 Supporting local businesses as they Thrive