In this season of thanksgiving, — one brimming with both grief and gratitude — we find ourselves grateful and honored to be part of a community that consistently finds ways to take care of each other.
From our medical professionals and teachers to our neighbors, small business owners and family members, we have seen people step up in so many ways to serve Tucson during this challenging year. 
Because gratitude is grounding, we wanted to celebrate the ways we have seen the community come together — and be reminded of how we can keep serving and giving in the months to come.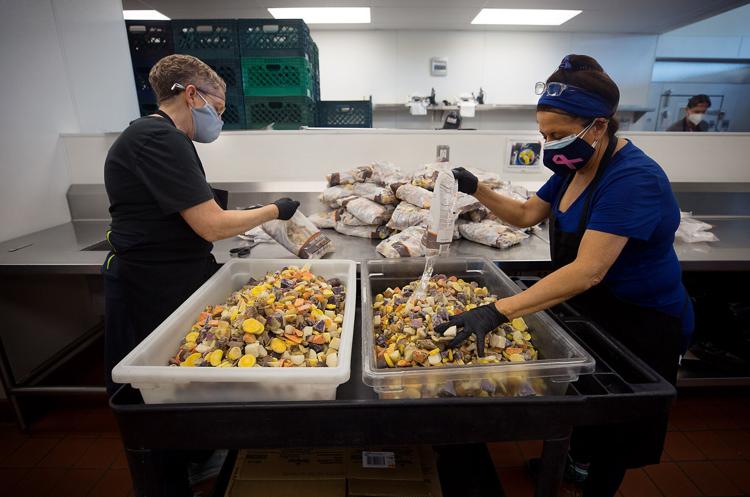 We asked seven members of the Tucson community to answer a question: Why are you grateful for the Tucson community during this hard year, and how can people continue to support you or your organization? 
Editor's note: Comments may be edited for length or clarity. 
Dr. Cliff Martin, infectious disease specialist and chief of medical staff at Tucson Medical Center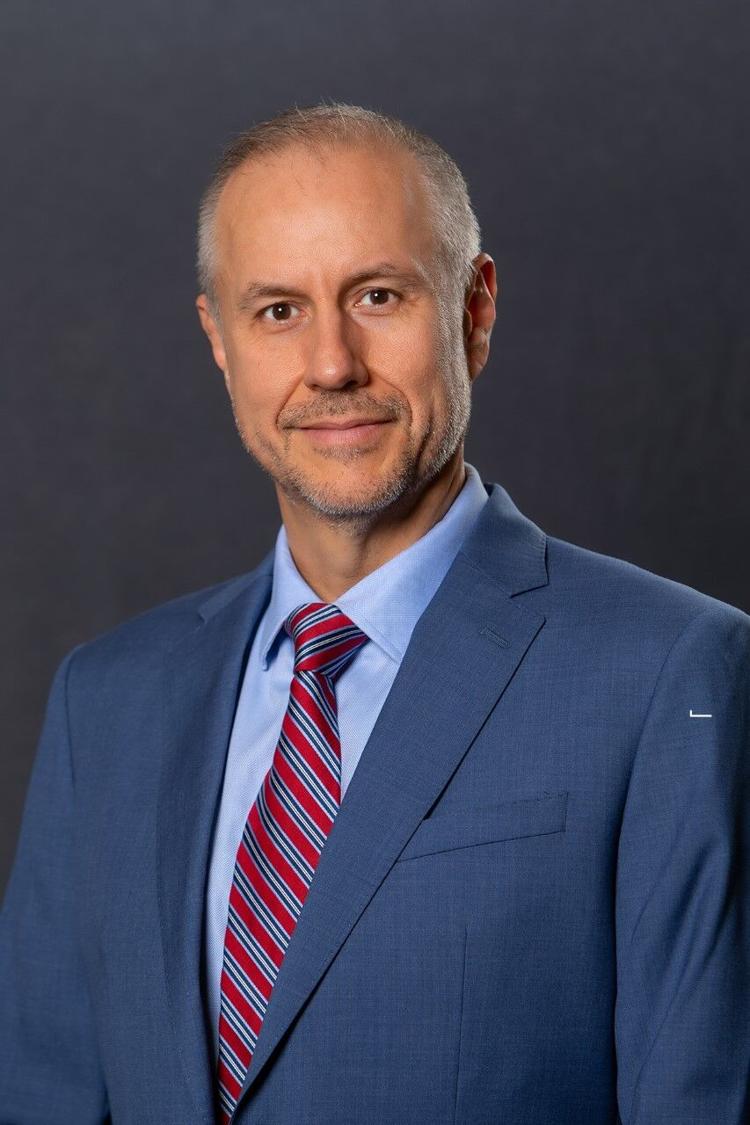 "At Thanksgiving time this year, I am reminded of why I love living in Tucson. We live in a community where you can genuinely feel that we care about our neighbors. This pandemic has been tough, but when I see fellow Tucsonans consistently wearing masks in public to help decrease the spread of COVID-19, I am so grateful that they are helping to make my job as a hospital-based infectious disease doctor easier. In Tucson, it really does feel like we are in this together.
"My heart is also filled with gratitude for the nurses and other hospital employees who have taken care of hospitalized patients with COVID-19 this year, including respiratory therapists, patient care technicians, case managers, food service workers and cleaning staff. Without you, we would not have made it this far. Thank you for your commitment and courage."
Ashley La Russa, project lead for Blax Friday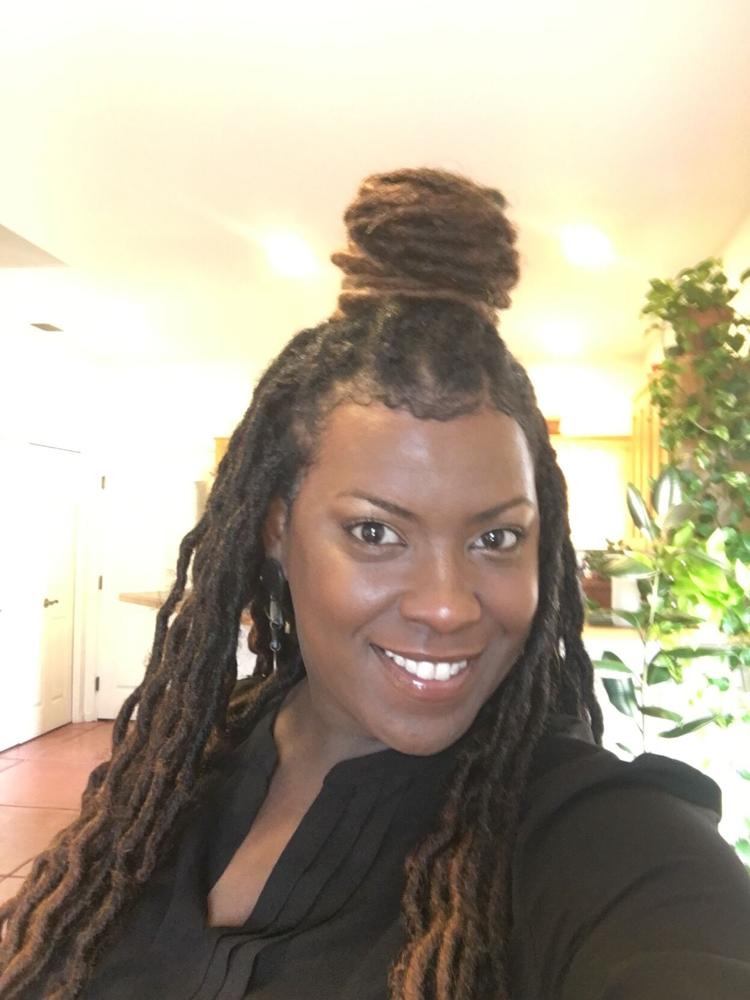 "Grateful, defined: A feeling or showing an appreciation of kindness; thankful. I'm grateful for the resounding response from the Tucson community towards the awareness and recognition of local Black businesses. To hear from a Black business owner, 'I feel seen' encourages the Blax Friday team to continue our mission of representation and economic empowerment.
"To help us continue amplifying and spotlighting Black Businesses in Arizona, contact info@blaxfriday.com to discuss community partnerships."
Michael McDonald, CEO, Community Food Bank of Southern Arizona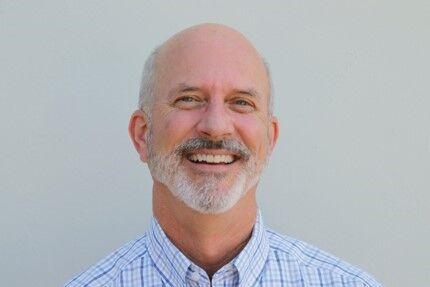 "I'm grateful for a community that not only recognizes people are in need, but responds so generously. This pandemic has tested us in many ways. But support from the community – donations, volunteers, partnerships – lifts us up and allows the Food Bank to continue to serve in this time of high demand. Neighbor helps neighbor. To see it all happen gives me hope and fills me with gratitude."
Christian Cardenas, owner of Los Amigos Meat Market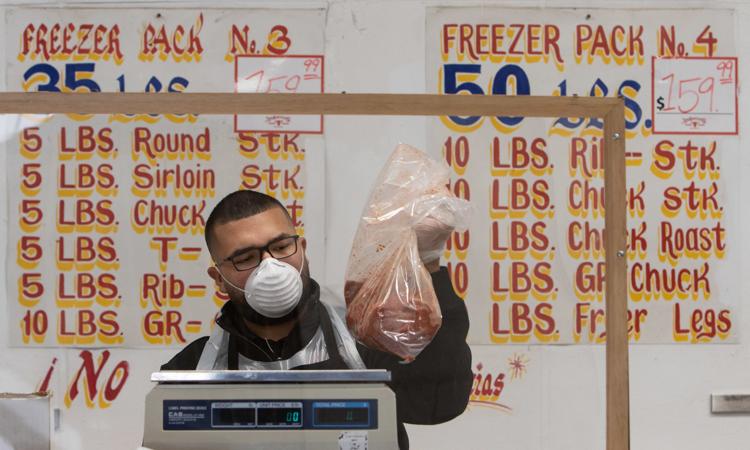 "Los Amigos Meat Market is truly grateful for the support the Tucson community has shown us during this difficult year. The support we have received from the community has been incredible. The biggest thing to remember when owning a business is that you're nothing without your customers. My customers are the reason Los Amigos has been around for 43 years and counting.
"A huge way people can support Los Amigos Meat Market is to stop by and visit Rollies Mexican Patio, Mi Nidito, Taqueria Hot Dogs Zahid, Los Jarritos Mexican Food, Percheron Mexican Grill, Tania's 33 and Tania's Flour Tortillas, Monster Sonoran Hot Dogs, Pops Hot Chicken, Mariscos El Bochas, El Tacoson, Taqueria Lingo Lingo, Taqueria Rangel and Guillermo's Double L restaurant. By supporting them, you're supporting us."
Kerri Lopez-Howell, Sunnyside Unified School District Foundation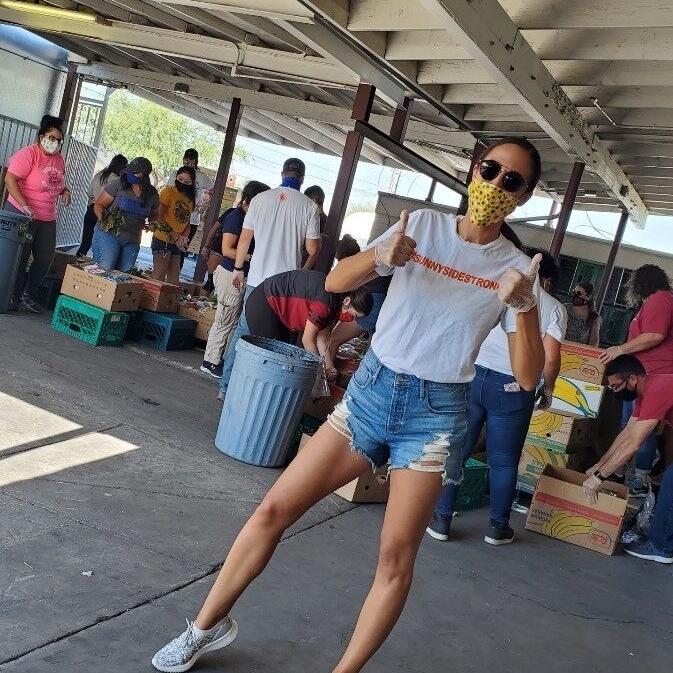 "I am grateful for Tucson's overall spirit of generosity and collaboration this year. Our partners in every sector worked with us, understanding we were trying brand new things, making quick adjustments along the way. Tucson stayed flexible and generous however they could give all year long! Thank you Sunnyside Foundation donors and partners for every email and phone call to which you replied 'I understand, how can I help,' or 'use the support how you see fit this year.'
"We moved into a lot of brand new spaces because of Tucson's generosity and trust. We purchased wifi devices for 350 students, paid rent and utilities for 206 students, subsidized internet for 100 teachers, and still raised money to invest in core education programs. Local businesses gave us space to host socially-distant events, larger corporations gave unrestricted funds so we could meet the changing needs of our students, sports teams promoted our work, students raised their own money to support emergency relief work and teachers (already giving so much) volunteered at every emergency relief drive. Then the entire southside community (regardless of where they graduated) came together for #SunnysideGivesDay to raise $53,000 in one day for our SUSD students, teachers, and families! To all of this, I replied, #thisistucson. This is why I love this city so much — because Tucson takes care of Tucson."
Cameron F. Taylor, head of school at Imago Dei Middle School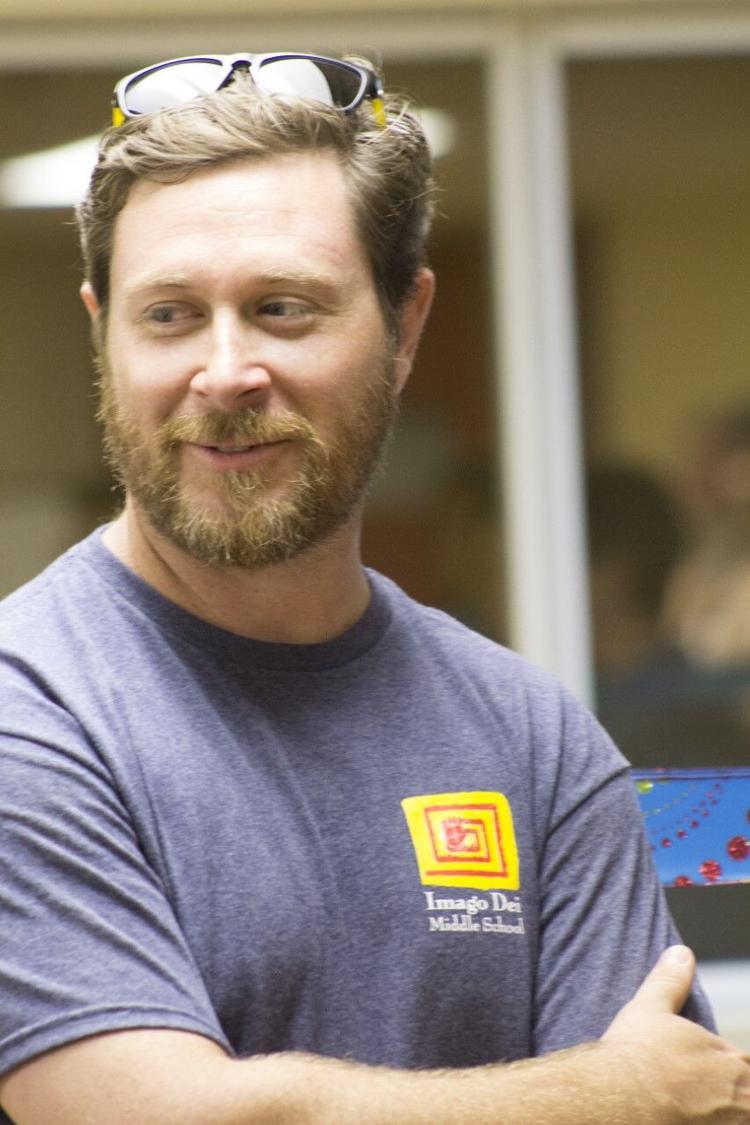 "All of us at Imago Dei Middle School are so very grateful for the community we love. For the 15 years of the school's existence, we've depended on a wide network of supporters who've responded with incredible generosity and enthusiasm to our mission of breaking cycles of poverty through education in Tucson. (Thank you, friends!) With the advent of the pandemic, we switched our teaching to 100 percent online — a transition that, thanks to our amazing faculty, has been a remarkable success. (Thank you, teachers!) We expanded our bountiful, twice-weekly Family Pantry distributions to school families and took them curbside for safety. (Thank you, partner-businesses and nonprofits!)
"And we put our nearly-empty building to use as a headquarters for a refugee mask-sewing project that has donated more than 14,000 masks to healthcare workers, tribal members and others throughout Southern Arizona, while keeping 21 very low-income refugee households afloat and nearly $100,000 circulating through Tucson's economy. (Thank you donors and grantors! – especially the Community Foundation for Southern Arizona, which just keeps coming through for Tucson nonprofits.) We've been able keep our school family together and safe through these months thanks to the big-hearted, open-handed people of Tucson. Thank you, with all our hearts.
"You can donate to Imago Dei and its programs at imagodeischool.org. The school also gratefully accepts Arizona Tax Credit gifts through Arizona Episcopal School Foundation — az-esf.org. The school is located at 55 N. 6th Ave. in downtown Tucson."
Jasper Ludwig and Brian Haskins, owners of 5 Points Market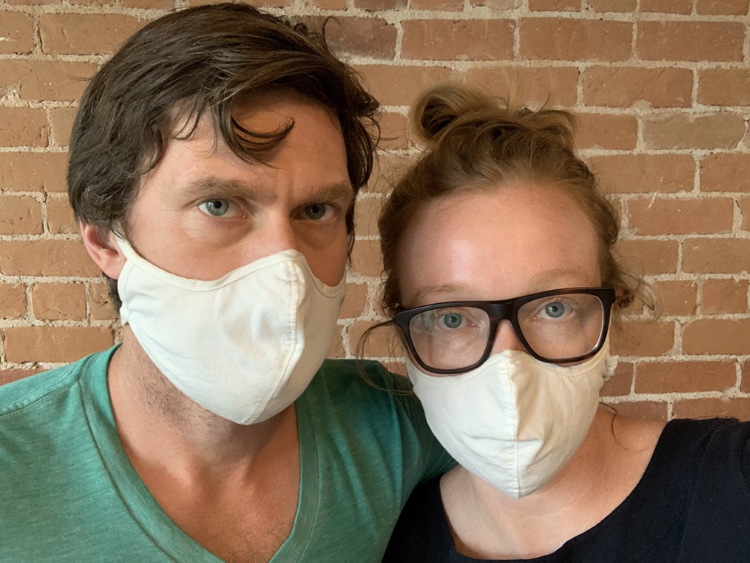 "There is much to be grateful for in this community in 2020, despite the hardships and injustices this year has presented.
"We're grateful to have witnessed our community mobilize and show up for justice and solidarity. We watched people show up to one of the largest movements our world has ever seen; calling for a long overdue end to systemic racism in this country. We watched our community organize and embrace mutual aid in the face of a pandemic, providing crucial supplies to Indigenous communities hit hard by Covid. Members of our community raised money, responded to crisis, and pushed personal boundaries to learn, grow, and embrace change. We see you, Tucson.
"Our beautiful, strong and resilient community rode along on our own extremely difficult transition as we pivoted to an online platform and a diversified business model. Our farmers' market, grocery, restaurant, bakery, café and community all shifted to the web. Y'all have found creative ways to enjoy brunch outside, in the park, on your tailgate, etc. and embraced the changes we've had to make to stay afloat, choosing to source groceries from us and explore natural wines from our new online wine shop. We're grateful for the resilience, loyalty and fortitude of our customers near and far.
"We are grateful to the moon and back for our beautiful and resilient staff who have learned and changed with us, who wear masks inside for eight hours at a time, stepping outside to eat or drink. Our staff, who have had to deal with abuse from folks who don't want to adhere to safe practices, who have sacrificed so much to stay at work serving this community. These folks — our staff and everyone working in grocery stores, restaurants, and our community's health centers and hospitals — have our utmost gratitude. It is overwhelming how much you all give.
"This community can continue to support us by shopping our online grocery and natural wine shop for curbside pickup or delivery within five miles. You can order breakfast, lunch, pastries and espresso online and have a picnic in Armory Park. You can make it a priority to order locally and sustainably grown produce and other groceries (sustainable fish and meat, baking needs, grains, pasta, dairy, local eggs, vegan products, skincare, etc.) from us to commit dollars to the local economy and ethical sourcing.
"You can buy holiday gifts for folks you care about from our market, too. Look for curated gift boxes in the next few weeks.
"Thank you, Tucson, for being a tightly woven network, and for having a big capacity to learn and grow.
We couldn't have picked a better place. 🖤"