Endings and beginnings can be so bittersweet. 
Leaving a career you've had for 21 years to start a new one is both exciting and heartbreaking.
I know. I'm going through those motions now.
I'm leaving #ThisIsTucson and the Arizona Daily Star after two decades.
And, while I'm super excited for a new start and a new direction (👋👋 Tucson Medical Center), I already miss you, dear reader, and my lovely coworkers and friends. 
I'm not sure, really, how to say goodbye. So, I'll start by saying thank you. 
Thank you to those who opened up to me over the years so I could tell your stories. Thank you for reading. Thank you for stepping up to help others after reading my words. 
Being able to tell the stories of the community is an honor and privilege I will always treasure. It showed me that even in the darkest times, there are always good people and that the heart and soul of Tucson is beautiful, kind and compassionate.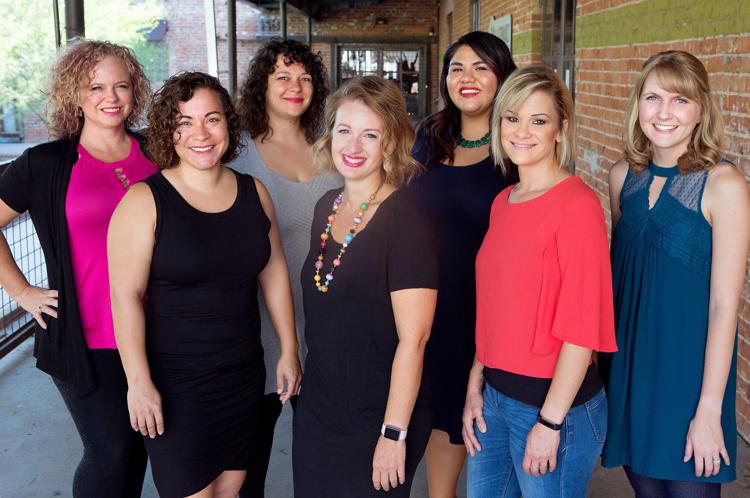 I started working at the Arizona Daily Star 21 years ago. That was 1998. It's crazy how so many years can go by without you even realizing it. 
During my time here I've worn MANY hats — classified ad paginator, photo imaging technician, unofficial assistant photo editor, occasional illustrator, occasional photographer, videographer, video show talent, news assistant, business reporter, columnist, Storyteller coach and features reporter.
While I didn't totally LOVE every hat, they each taught me invaluable lessons about work, life and being human. Things I will take with me to my next adventure. 
I can tell you there's no place like a newsroom. The people there care about their work and care about their community. You won't find a more passionate group of people than the ones who produce the newspaper every day. Over the years, they've become (a slightly dysfunctional) family to me. ;)
My last few years, at #ThisIsTucson have been my best — I've written about everything from naked yoga to #RedforEd to hiking trails to spending a day at the Renaissance Festival and everything in between.
We always joke about our beats because they became so varied and specific. My business card could have read "features, schools, families, special needs, activism, yoga, arts, odd animal events, hiking, pools, parks, wellness and sad-stories-that-make-you-cry reporter."
I was the first reporter to write for #ThisIsTucson and watching it grow these last three years has been so rewarding and exciting. I can't wait to see where it goes from here and my goal is now to achieve a Top Fan badge on FB. 
I've loved getting to know you through your story tips, social media interactions and conversations. I've met many of you, either at our events or through interviews and phone conversations. I can truly say that Tucson is home to some amazing, beautiful and creative people. 
And, I got to work with a team of amazing women. We supported each other, bounced ideas off of each other, went on assignments together and tried new things. (Thank you, Irene, Johanna, Andi, Sam, Jen and Janelle!)
7 stories I'll remember forever
I can't leave #ThisisTucson without a fun list.
Here are 7 stories I'll never forget:
---