Playtime is serious business.
That's what Mr. Nature, AKA Anthony Aldinger, believes. 
So much so that he spends his time hosting interactive playtime hours at public and private events to give children and their families the chance to be together and to play through music, literacy and art.
"Playtime is such a serious time for children," Aldinger says. "In my work I've realized play is when the brain is wiring and firing and molding itself and building itself to the highest idea of what it can be. It's so powerful and serious."
You'll find him, along with his group and his girlfriend, singing fun, silly songs, dancing, playing instruments and facilitating crafts or story times throughout Tucson.  The audience doesn't just sit still and watch either. They get to join in and help create the show.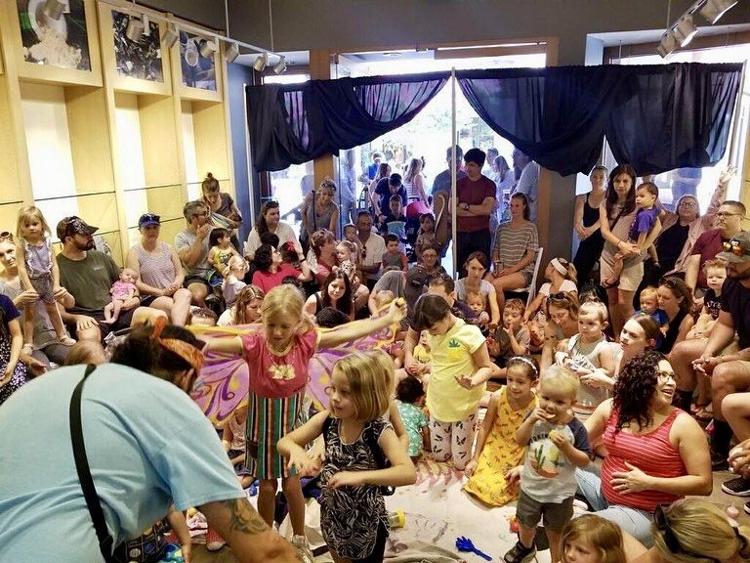 Sometimes they'll be singing about why we should love bees and other times it'll be a made-up song about a "mermaid-pegasus-unicorn flying in a field of rainbows farting sparkles," Aldinger says.
And, the kids, or Little Leafs as Mr. Nature calls them, love it.
Tria Aronow, says her daughter Luna has gone to Mr. Nature events since she was 1. She's 5 now. 
"It was a good way to get out of the house and see other kids and parents," Aronow says. "He is so good with any age and his songs are environmentally and socially conscious in a child friendly way. Luna was fascinated by him. Sometimes she participated and sometimes she just watched and listened."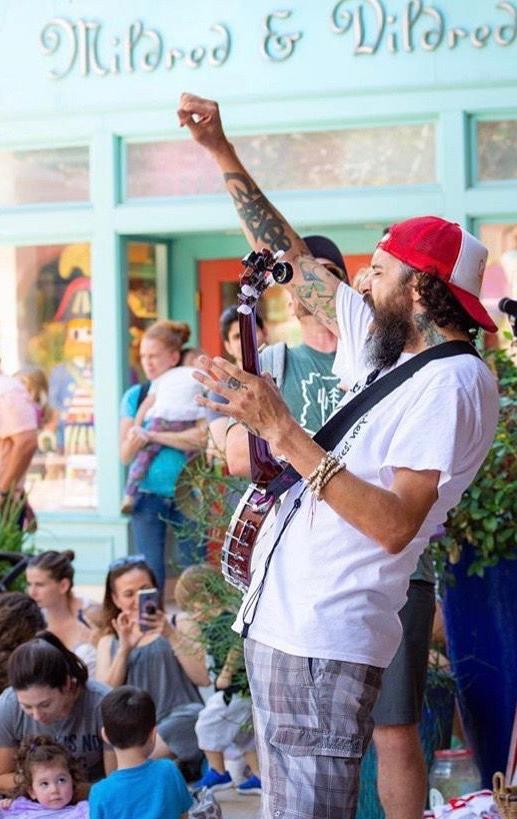 Aldinger is constantly amazed at how children respond to his events and in the seven years since he started, he's built up quite a fan base. 
"Children want to play music with Mr. Nature, there is a certain magic there," said Syndenn Sweet, marketing manager for Mr. Nature. "I mean kids wear the sunglasses he wears. They come in Converse shoes like he wears, they wear his t-shirts, they bring their own instruments. It's amazing."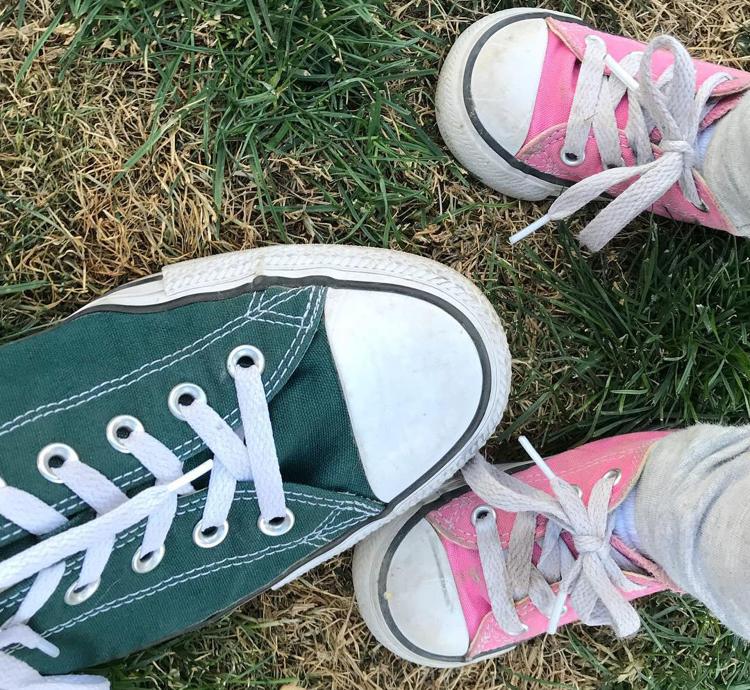 Sweet is also a local folk musician and music producer and loves working with Mr. Nature part time.
"I work with Mr. Nature because he has always allowed me to be myself and has always provided me with the opportunity to grow musically," Sweet said. "I am  honored to be a part of a musical program that not only encourages children to play music but supports the Tucson community in general."
Mr. Nature recently released his second album, this one with all original songs, so children can enjoy them at home. They're available at Mildred & Dildred, 2905 E. Skyline at La Encantada, for $5, as well as Bandcamp and iTunes.
So we thought it would be a good time to get to know him a little better. Read on for parts of that conversation.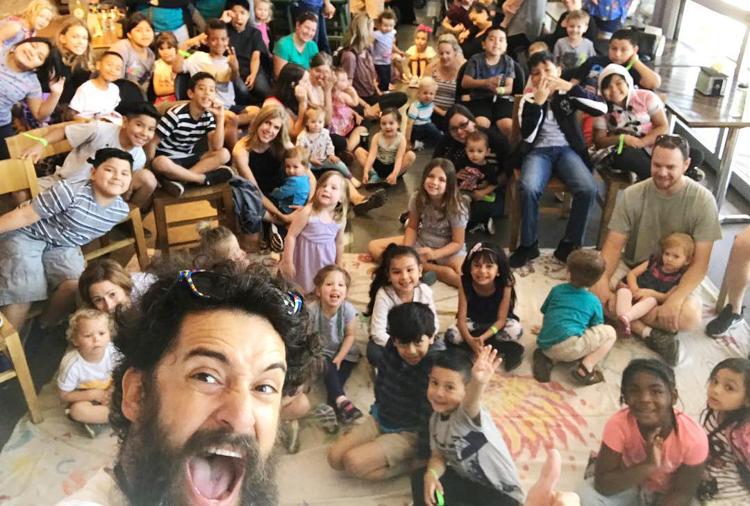 I provided music play times and literacy at local places. I worked for a local book store (Bookmans) and the City of Tucson and then decided to do it on my own. I didn't tell anybody either. I just did it. I made up the name in the licensing office at the City of Tucson. I just came up with it right there. I asked the lady doing my paperwork what she thought and she said she liked it so I said 'there it is, Mr. Nature's Music Garden.'
On why he does what he does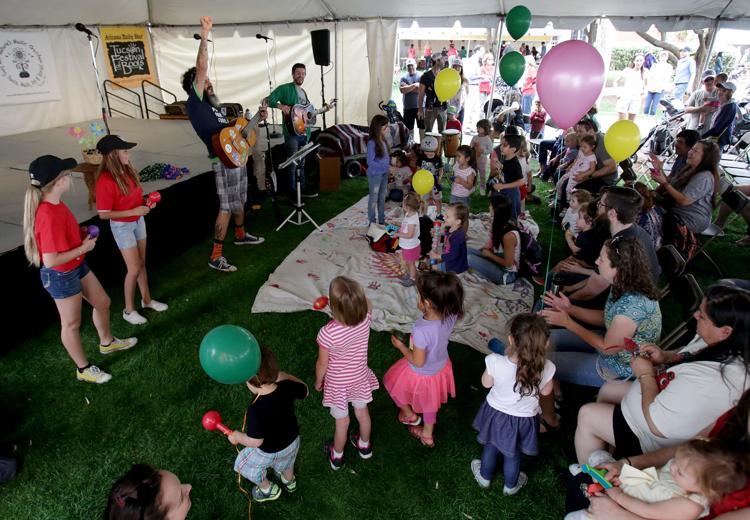 I've always been surrounded by children. My mom ran a day care in my homes growing up. I think that had a lot to do with my ability to communicate and talk and understand the needs of children and I've always had a way with elders. ... Those two areas have always been positive and progressive for me. It defines who I am.
The more I can laugh at myself the more I can have fun with the kids laughing at me. I love to get songs wrong because it puts the kids in the power seat and they take control of the show and be the directors and managers and they'll tell me how the song goes and what it should be like.
That's the whole point to give kids the opportunity to have confidence and self-esteem to take control and be powerful because we adults are terrible at some things and they're really good at some things.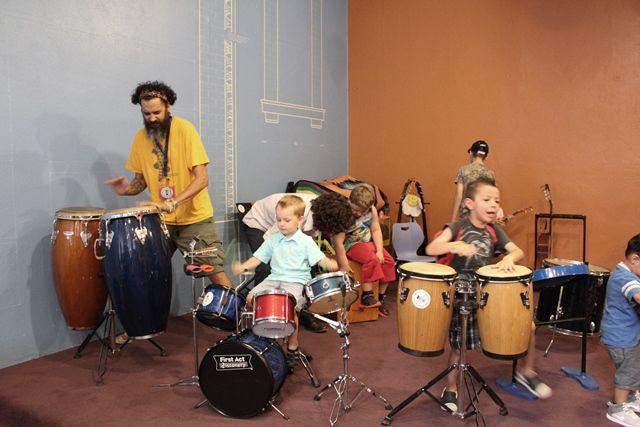 I've always been a musician since I can remember. I'm so grateful to my parents for  never telling me to be quiet. They always got me instruments — pots and pans, guitar. My dad put a piano in my room.
I wouldn't say I'm a really good musician. I just really have fun. It's a way to get everyone excited about life and having fun together. 
This album was fun. What's fun about making music with these guys is it's so raw and real. There's no Britney Spears buttons. You're like these guys are just playing. I wanted to capture the rawness so kids can be like 'I can do that way better' and hopefully they will.
Go to his website or follow him on Facebook for info on upcoming events. Packages start at $200 for one hour for private parties. Classroom/educator packages start at $85 for an hour.