McKaylee True was just a middle schooler living in Nebraska with a passion for dance when her life changed with a phone call.
While True was in school, her mother, Shari True, picked up her phone to an unknown number.
"I got home from school, and my mom was like, 'I got this call today from this producer and he wants us to fly to New York to do this callback for this dance show called Abby's Ultimate. Have you heard of it?' I didn't really know what the show was about and it was only one season at that point, so we flew to New York," True said.
That's how her trek to fame began, winning the nationally-televised dance competition in 2013. Now in her next phase of life, True is finishing her senior year in dance at the University of Arizona.
Life in a TV dance competition
True's dance path started at her mother's dance academy, True Dance & Co., founded in 1980 in Lincoln, Nebraska.
She competed on her mom's competition teams until high school when she attended Universal Dance Association Nationals her senior year — placing third in jazz and fifth in pom during her first year. True also competed in competitions where she was up against 100 to 1,000 other dancers. She has received at least six dance awards a year since 2008.
True got her big break on a random day, when her mother received that call.
The call was from one of her mother's previous dance students informing her about an opportunity to be featured on season 2 of a TV show called "Abby's Ultimate Dance Competition" that would air in 2013 on Lifetime.
Though True was 12 at the time and felt skeptical as she was only in middle school, she knew of the competition and its namesake. Abigale Lee Miller is an American dance instructor, choreographer and the founder of the Abby Lee Dance Company, which appeared in the reality TV series "Dance Moms" for eight seasons.
"Abby's Ultimate" included 12 episodes where 14 dancers competed with different styles of dance. True's style of dance was lyrical and contemporary, which embodies aspects of ballet, jazz, acrobatics and modern dance.
The dancers competed for a $100,000 cash prize and a scholarship to New York's Joffrey Ballet School.
True wasn't sure what to expect arriving at auditions and she had to quickly learn a solo.
After auditions, the dancers were sent home without a word. Someone from the production team called True two weeks later saying they wanted her to be on the show and were going to fly her out to Los Angeles to start filming. True lived on set for a month and a half.
With a huge change entering their lives, the True family had to pause the True Dance & Co. studio. True started homeschooling to juggle her new commitments with dance.
Entering the first day of the show, True was greeted with a few familiar faces as her competitors — twin boys Tyler and Travis Atwood who she met through past dance competitions, as well as the now-massive star Jojo Siwa, who trained at her mom's dance studio.
"Abby walked in for the very first time and we all thought, 'Is this real life?'" True said.
True had a full schedule when she was on set. Going from waking up at 8 a.m. for makeup and filming, then rehearsing until nighttime to do it all over again.
The dancers lived in a bungalow across the set with all the other competitors and their families, locked on set and with only Sundays off. The cast filmed nearly every day and privacy was hard to maintain as microphones were outside their windows. True said if she ever had to debrief with her mother, she would talk to her under the covers.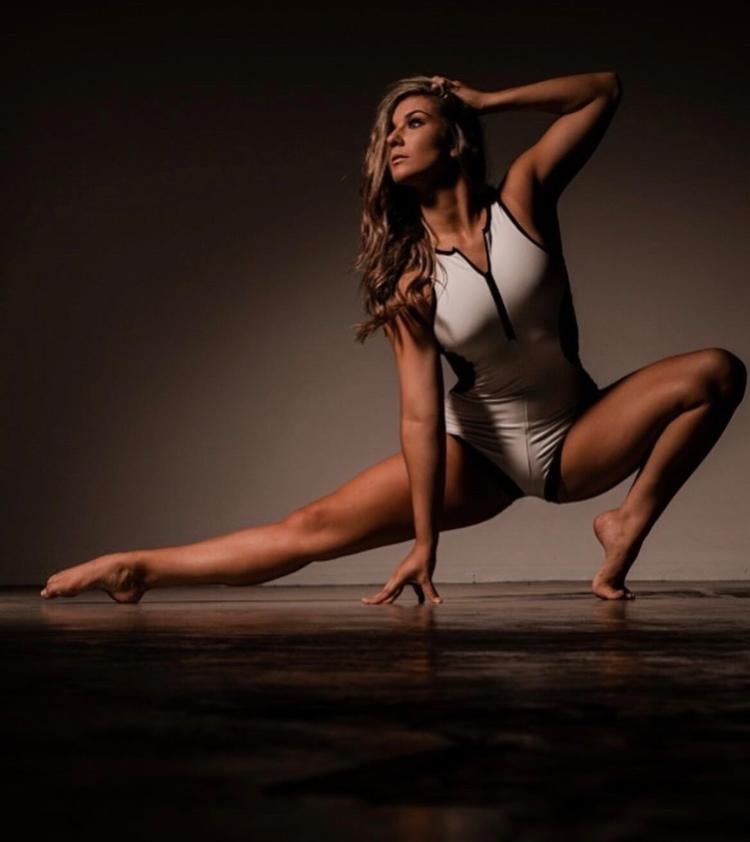 The pressure mounts
Days became longer as True was starting to feel the heaviness. She was representing her mom's studio, so True Dance & Co.'s reputation was on the line.
"You would learn your routine the first day, practice the second, and then you did it, it was like sink or swim," True said.
While other dancers were being sent home True had the mindset of winning, but as a child, she was feeling even more eyes watching her.
"The constant eyes on you and being so young you don't really know who you are yet and people are watching you not knowing who you are either," True said.
Competing with other young dancers, True found herself closest with runner-up Gianna Newborg, who returned to the 2019 show "Dance Moms: Resurrection." Finding someone she could call a friend helped her through many of the difficult times during the show.
As the show started to come to an end, True revealed she had a breakdown before a performance when she had to learn her solo in a short amount of time. As a dancer, she had to keep a smile on her face as she waited for the competition results.
On Nov. 19, 2013, the finale came. True was announced the season 2 winner of "Abby's Ultimate" dance competition.
"I dropped to my knees. It was such a surreal experience because I wasn't expecting it," True said. "I didn't picture myself actually being the girl."
Life after 'Abby's Ultimate'
After True was crowned the winner, she toured with Miller to do meet-and-greets with fans of the show. True became closer to Miller and lived with her in Pittsburgh to assist with projects for "Dance Moms."
True also has been in a Just Dance Disney Wii game and performed at an industrial show for Reebok Activewear. She also met people she admired such as Maddie and Mackenzie Ziegler, both popular dancers in "Dance Moms" who moved onto bigger projects. True also lived with the Zieglers and was featured in one of Mackenzie's music videos.
True said she felt burnt out after "Abby's Ultimate" ended and was not dealing with the social media aspect well. Negative comments about her performances and her appearance stung.
"I wanted to completely quit dancing at 14," True said. "It really affects you."
"Be your biggest cheerleader is the one thing that is going to get you through because the dance world is cutthroat," she said. "You're going to get a lot of no's even if it's for a simple reason like being too tall, or having brown hair and they want a blonde, so you have to be your own support system and cheer for yourself because if you don't, it's going to take you down."
Bearing down at the UA
Now 22, True continues to dance at the University of Arizona. Majoring in dance, she picked Tucson for its ranking as one of the top dance schools in the country and for the traditional campus feel.
True says the UA's dance program is home to caring and experienced instructors who have been on Broadway — and TV shows, just like her.
Since dance is her major, her homework is basically dancing. But True said as fun as it sounds, it's just as much hard work. True joined a sorority but found herself too packed with commitments to dance to attend most events, and she eventually dropped out of the sorority.
Her professors say she will go far.
"Working with McKaylee during my creative process is always an absolute joy," said Tamara Dyke Compton, an associate professor of dance. "Not only is she an incredibly talented dancer but she is hardworking, kind and always has a positive energy that is supportive to the other dancers. She helps to promote a happy healthy dance community in my rehearsal process."
True will appear in three shows at the Stevie Eller Dance Theatre April 20 to May 1 for the Spring Collection of performances through the dance program. After graduation this May, she plans to continue dancing and hopes to one day dance in Cirque du Soleil.
"Almost quitting after the show was like an 'Am I OK in life?' type of roadblock," she said. "The (UA) dance team helped me get back to loving dance for why I loved it instead of being perfect all the time."