Floor-to-ceiling murals made by teens and early 20-somethings of fantastical motorcycle rides, astronauts floating in space and scorpion silhouettes adorn the walls of the 2,900-square-foot space.
A small gallery room sits filled with paintings and sculptures of Gothic figures, abstract shapes and shadowed faces. It's surrounded by rooms packed with instruments where regular music lessons take place.
Across the lobby, past the reclaimed booth seating that once offered a place to plop at the District Tavern and Tallboys, is Groundworks' concert venue where small touring bands play all-ages gigs on weekends and local high school groups can book shows and rehearse during the week.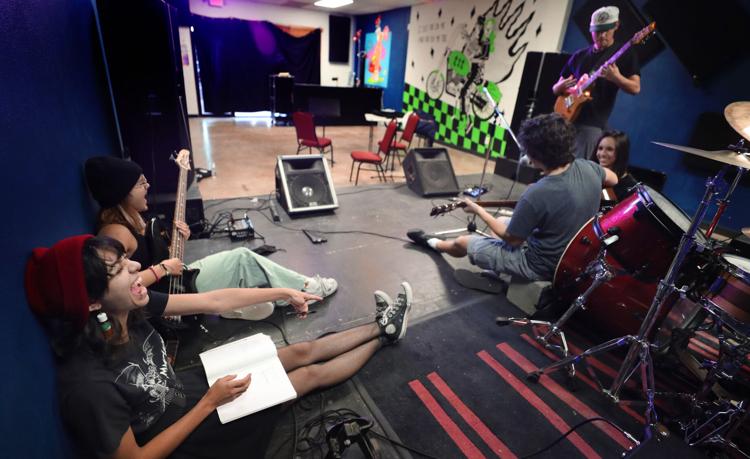 On a recent Tuesday afternoon, Cherry Avenue, a five-piece indie rock band with teens from several high schools across the city gathered at the space to practice for a gig they have scheduled at Groundworks on Dec. 17.
The band had been practicing at drummer Nico Esparza's dad's house but that "wasn't as viable anymore," Esparza said.
Groundworks was a good alternative.
"I thought it was a great space," said Esparza, a student at Tucson High Magnet School, on his first impressions. "Just from how many rooms there were, how much equipment was already available, and the fact we could practice on the stage."
Nurturing the talents of Tucson's youngest creative minds is what Groundworks, a 501c3 nonprofit launched by local musician Logan Greene in 2019, is all about.
Greene is a Tucson native who grew up enjoying live music at venues like Skrappy's, a youth collective that hosted concerts for nearly two decades, downtown.
"(Skrappy's) was important for my sister who was in a band," Greene said. "I started going to her shows. Then I started playing in a band and going to other shows there. It was a really awesome space for me to develop my skills as a musician, but also to meet other people and form a community outside of my friends at high school."
Greene's objective with Groundworks was to create a similar youth-driven center in the same vein as Skrappy's and to make sure that it was built to last.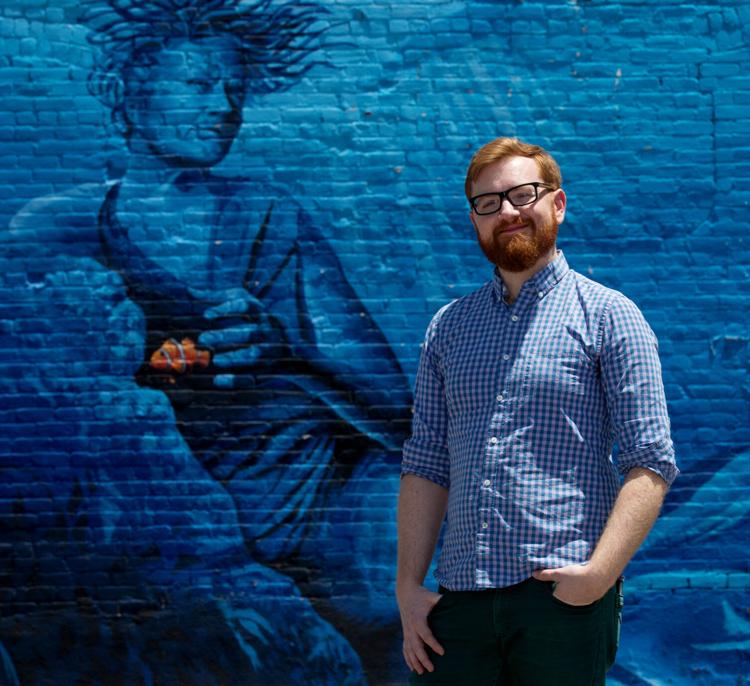 "One of the goals with this space was to build off the models that other spaces around the country have created," he said. "To try to do something that is safe, accessible and sustainable for Tucson."
The road thus far hasn't been easy.
After acquiring nonprofit status in May 2019, Greene and his crew of volunteers worked for months to secure a space in a deal that fell through at the last second. The next location they moved into at East Broadway and South Tucson Boulevard was set to launch in early 2020. Then COVID hit.
"Our grand opening plans were canceled," Greene said. "The whole space was left with nobody in it. We didn't want to risk anyone getting sick. I did a lot of the remainder of the build-out by myself. It became a personal project."
A disagreement with a neighboring business after Groundworks started opening up to the community in the summer of 2020 — Groundworks felt like it could hold live concerts and a neighbor felt otherwise — led to its relocation to East Grant Road.
Greene said, so far, the Groundworks board is happy with where they have landed.
"It checked off a lot of boxes," he said. "It has a big parking lot. It's centrally located. There are several rooms so there is not a lot of build-out involved. And, at the moment, there are no neighbors on either side of us. That will allow us to get established, so other businesses will know what we offer before they move in."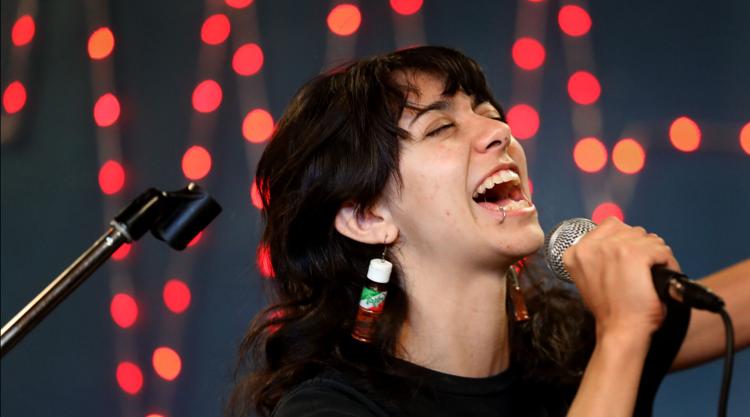 Greene said Groundworks, which held its grand opening concert at its new location on Nov. 13, is slowly ramping up. As the space gets its footing, it will be offering more classes, more gallery shows and more weekend concerts.
Greene said the center was meant to sustain itself through concerts and classes, both of which were not possible during most of 2020.
They got by primarily through emergency fundraisers and grant writing ... lots of grant writing.
"We learned a lot during the pandemic about grant writing, because we had to," Greene said. "It was either that or quit entirely."
Greene said eventually, he wants Groundworks to be a destination for teens to come after school just to hang out.
"We want a space where there is just a built-in crowd of younger kids who come out because there is a show going on or there is nothing else to do," he said. "That is what I used to do when I was a teen."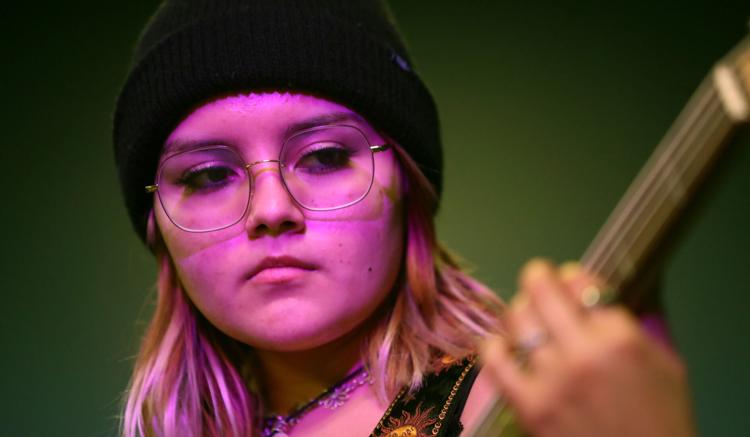 In the meantime, word has been spreading.
During the pandemic, 22-year-old artist Mireya Quiroz heard through social media that Groundworks was looking for muralists to participate in an exhibition with the theme "creation in isolation."
Quiroz, who created a larger-than-life robot made of instruments and musical notes for the show, loved the idea of Groundworks from the start.
"I was really stoked because Groundworks is like an artist's dream come true," Quiroz said. "Growing up in Tucson, I kind of always dreamt of creating a space where there was live music and a gallery. Groundworks did that for me."
Quiroz stayed on with Groundworks after the initial show, volunteering and eventually helping Greene and his team move to the new location.
Three colorful murals by Quiroz donning animal skeletons with art nouveau backdrops can be found atop several doorways in the new space.
"We have been working so hard," Quiroz said. "It feels good to add my own personal touch to it."
Greene said Groundworks still has a ways to go. Because of the pandemic and its moving around, a lot of Tucson's young adults are still unfamiliar.
Greene is confident things will build. For now, "we are ready to follow through with our core mission, promoting youth bands and youth artists," he said.