Ben Wilder grew up in his father's restaurants.
"My main interest was hanging out with my dad," Ben says of his father Janos Wilder who opened his first restaurant in 1983, a year before Ben was born. "The schedule is intense. It's grueling. He was working almost every night."
Ben grew up to study ecology and the desert and is now the director of the Desert Laboratory on local gem Tumamoc Hill, maintaining an active research program, managing cross-border programs, and working in community outreach to ensure the science done at the lab is both relevant and accessible to the community.
And Janos is an icon in Tucson — a highly-respected James Beard Award-winning chef who has run three Tucson restaurants including the now-closed Downtown Kitchen + Cocktails. He currently owns downtown's The Carriage House, spent part of the pandemic teaching cooking classes to get people excited about food again, and serves as the president of the Board of Directors for the Tucson City of Gastronomy — a nonprofit that manages Tucson's 2015 UNESCO City of Gastronomy designation.
The father and son are a powerhouse of a team, heavily involved in two very important parts of the Tucson community.
I had the chance to talk with them just before Father's Day. Janos was in Colorado and Ben in Tucson so we met on Zoom where they shared memories of Ben working in the kitchen, how they both continually feel inspired by one another and how their career paths cross now. 
The appreciation they have for each other was incredibly clear as I chatted with them through the computer. On more than one occasion, they paused to talk to each other directly about things they've learned from one another.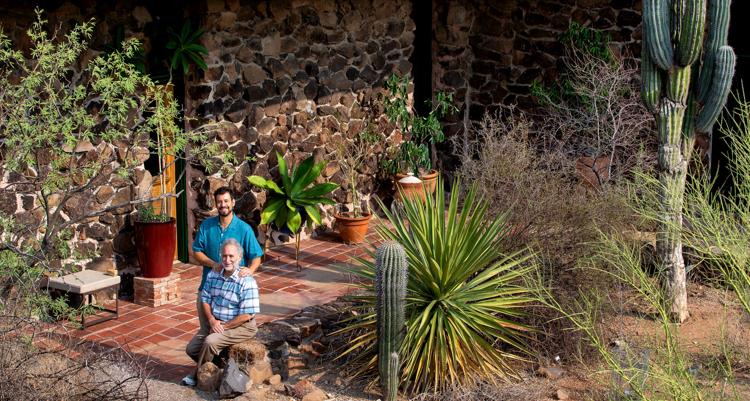 An epiphany in the kitchen
Because of Janos' tough schedule as a chef and restaurateur, then-7-year-old Ben started helping with catering events alongside his dad as a way for the duo to spend time together.
"We developed this great chemistry," Ben says. "We had the bond of a father and son already, but we developed this working chemistry that carried on."
"One of the fond memories I have is — I did a lot of work on the road. I traveled a fair amount to do really big events," Janos says. "Many times, they'd be media events with prominent chefs from around the country. They'd bring their entire team — and then it'd be Ben and me. Ben and I would go in and see these famous chefs you read about — and then there would be Ben and me."
"To this day, when I see these guys, they say, 'How is Ben?'" Janos says.
In high school, Ben started working in the kitchen — first as a dishwasher, then as a prep cook.
"Fast forward at the end of high school, when I was deciding what to go to college for, I realized cooking wasn't my passion," Ben says. "It wasn't my love. I ended up finding that in ecology and science and conservation."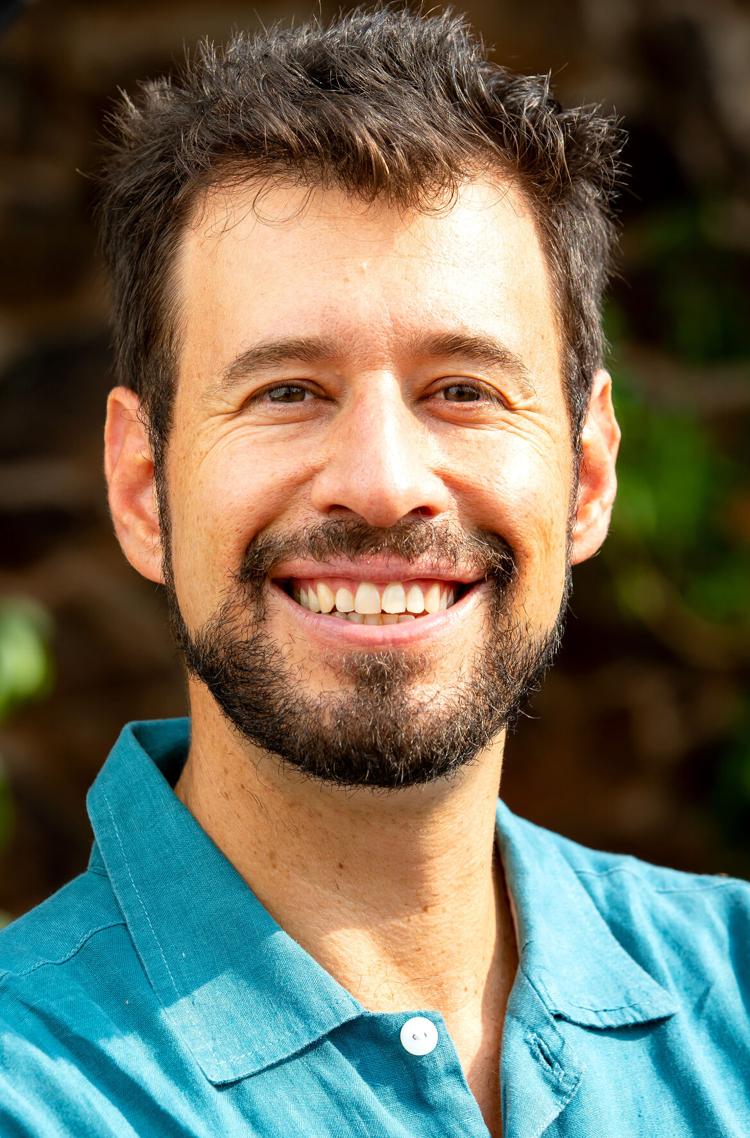 It came as an epiphany of sorts during his senior year when he was chopping tomatoes and received feedback from one of Janos' chefs.
"The review was, 'Your knife skills are excellent, attention to detail is very good, but sometimes you don't see things to fruition,'" Ben says, adding that on this specific project, he had to chop hundreds of tomatoes and bailed because he didn't want to keep cutting them.
"He kinda called me out on it and I realized — He's right," Ben says. "I don't give a shit about tomatoes."
Ben credits a high school science teacher, camping trips with his best friend and local ecologist Ray Turner, as pillars that led him to his path in ecology.
Inspiration on both sides
Although Ben didn't pursue a career in the food industry, he loved being surrounded from a young age by those who were "best in their craft."
"To me, I didn't have any context — it was just what we were doing," Ben says of working with his dad as a kid. "It was a lot of work but it was fun work. It was work with a purpose."
And part of that mentality — "work with a purpose" — is what led him to ecology.
Janos reiterated the importance of purpose, turning to Ben in our Zoom call to say, "The biggest purpose was hanging around with you. But also, I was fortunate enough to get invited to these events and they were purposeful. I wanted you to strive for excellence and to love what you do and be passionate about that."
Among the many things he learned from Janos (and his mom Rebecca Wilder), Ben says the first thing that comes to mind is his dad's dedication — "and a joy to the work and having fun with it."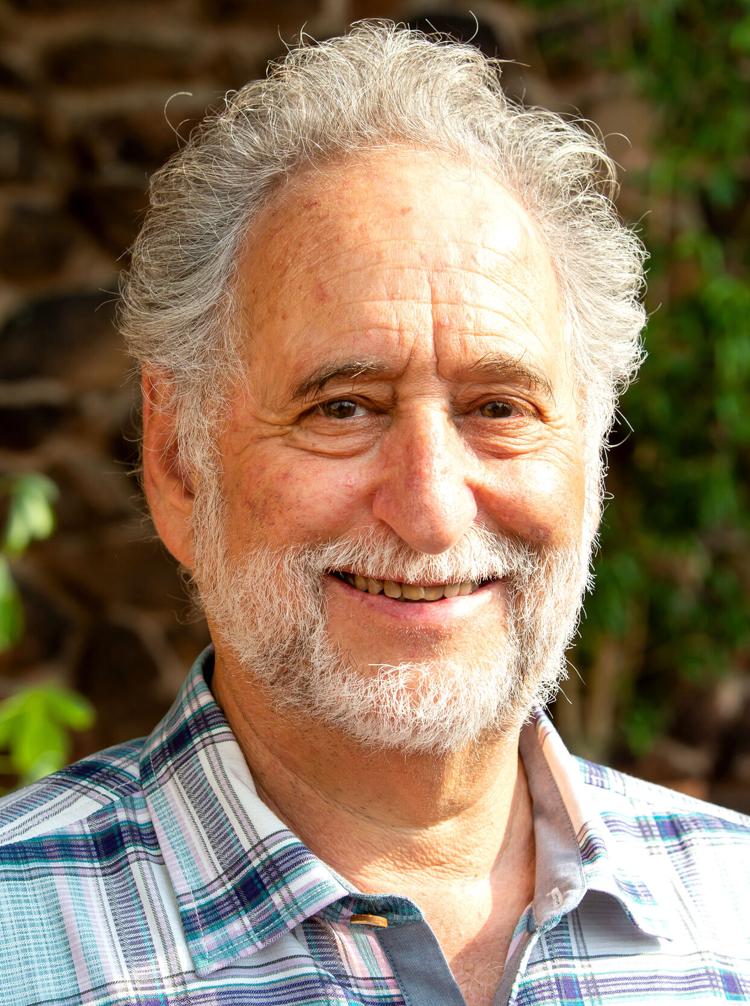 "I think I'm so fortunate to have parents who have given me the complete open space to go whatever direction I wanted — unquestionably — and given me the love and resources to do that," he says. "But at the time, having my dad whose work is his passion and seeing how rewarding that is — that's an incredible model and I'm so fortunate I've found that for me."
Ben says he also tries to model himself after his dad in the way that Janos creates goodwill in the community and has the ability to understand where people come from — something Ben thinks will be part of Janos' legacy.
And Janos is just as inspired by his son.
"Ben is a really good manager and I can see that in how he's able to gracefully juggle a lot of things at once," he says. "He's undaunted. There are a number of things on his plate at a given time, but to Ben, that's just the way you do it."
Working together
Ben may no longer be chopping tomatoes at his dad's restaurant, but the two have found something that connects both of their careers.
Specifically the food of our region and its purpose in a hotter, drier climate.
"I come at it as a botanist and an ecologist. I had the mentorship and training in understanding from the plant perspective," Ben says. "And then, Dad, you've come at it as a chef working from that material and creating the culture of your restaurants around that and that identity. I think there's a lot of parallels in how our work is synergizing."
"There's so much capacity and knowledge and potential within our community in Tucson and at the University of Arizona and beyond to move the needle," Ben says. "I think what's really cool is a lot of times, this stuff stays in the realm of thought experiences in academia and doesn't always make a difference. I think we'll be able to bring a lot to this conversation from different angles."