Local artist Rudy Flores' latest project will make you feel like a kid again. 
The Tucson native has spent the last year or so imagining covers for Tucson versions of those Little Golden Books you read as a kid.
Except instead of "The Poky Little Puppy" and "Scuffy the Tugboat," these have titles like "Tortilla and Butter," "Snorin' Hotdog" and "No nana! Not the chancla!" 😂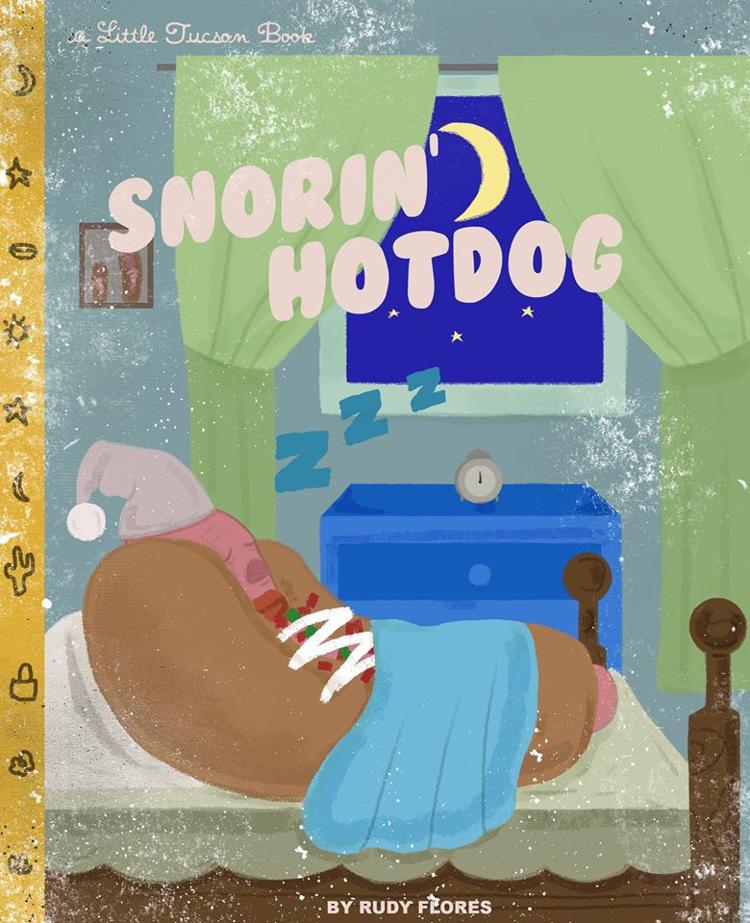 Flores created 24 Tucson-inspired covers reminiscent of Little Golden Books. He calls the project A Little Tucson Book, and — just to be clear — these are only covers. So far, there are no accompanying stories. 
The birth of his second son inspired the project. Flores, 44, wanted to create something he could share with his family. 
"Living here my whole life and experiencing things with my family, I'm seeing those same things mirrored with my kids as they hang out with their grandfather," Flores says. "It's all kind of coming full circle." 
Flores started with "But it's a Dry Heat." The first four covers drew so much enthusiasm he decided to expand the project.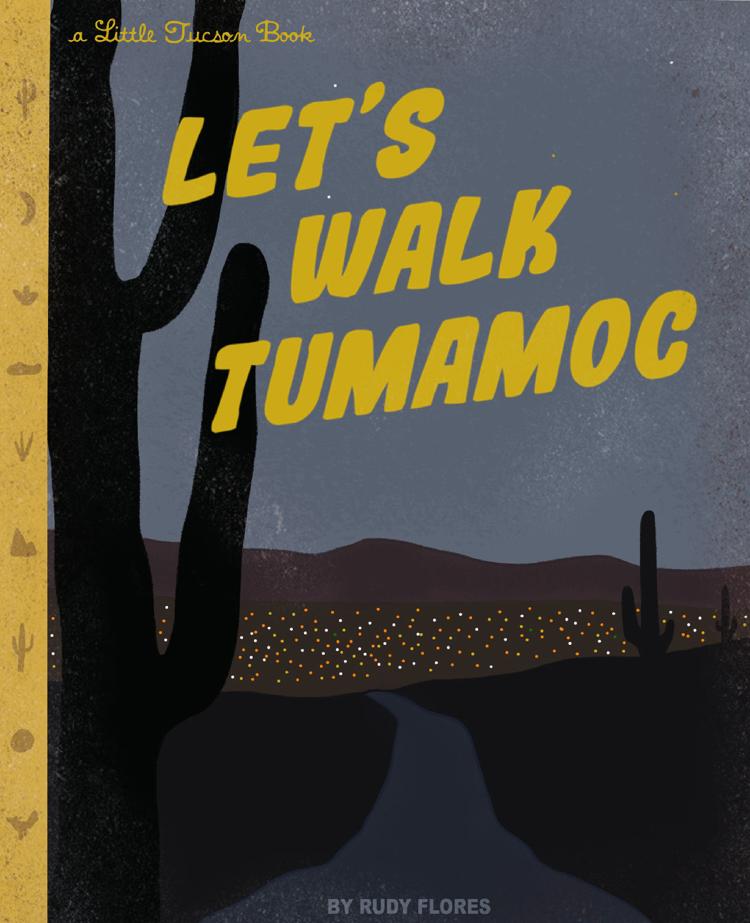 "I had a list I was working from and originally, they were all supposed to be geographical tributes like buildings ..." Flores says. "But with all of these places, I started thinking about how I became familiar with them, like spending time with my grandparents in the summer. So it became more personal instead of geographical. It became more about the experiences than the places themselves." 
His favorite is "Tamalada," a cover depicting a family gathered around a table to make tamales. 
"That was something my family did twice a year, and my grandmother was in charge of the whole thing and was like a drill sergeant and strict about everything," he says. "It was grueling but fun, and at the end of the day, it was time well spent with the family. I think that's something a lot of families can relate to." 
Some of the covers showcase Tucson icons — "Gates Pass," "Let's Walk Tumamoc" and "La Placita" for example —  while others highlight common experiences and Tucson inside jokes. 
Take "4th of July," which shows fireworks bursting over flames on A Mountain, or the flooded underpass on "Big Bad Monsoon."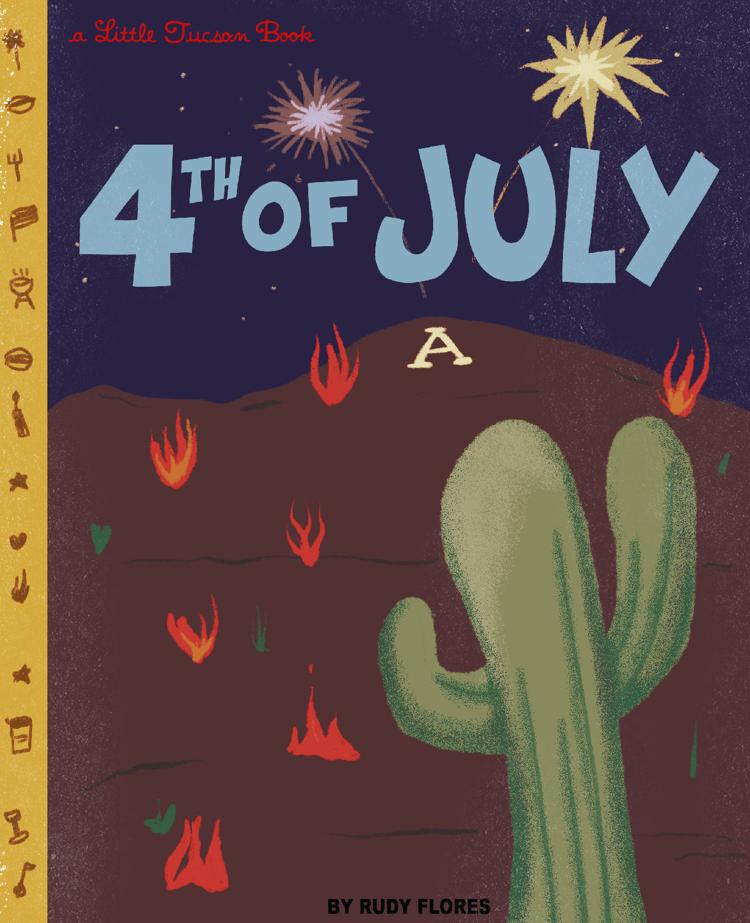 Flores says he sees the potential for a community project, possibly using his covers to inspire written stories. Right now, that's just an idea. 
Flores was also behind the Army Man Project. Several years ago, he and his wife, Teresa Estrella, used 3D scanning and printing to transform Tucsonans into green army men.  
These days, illustration is the easiest form of art for Flores. He can squeeze it in between caring for a baby and his job at Cook and Company Sign Makers.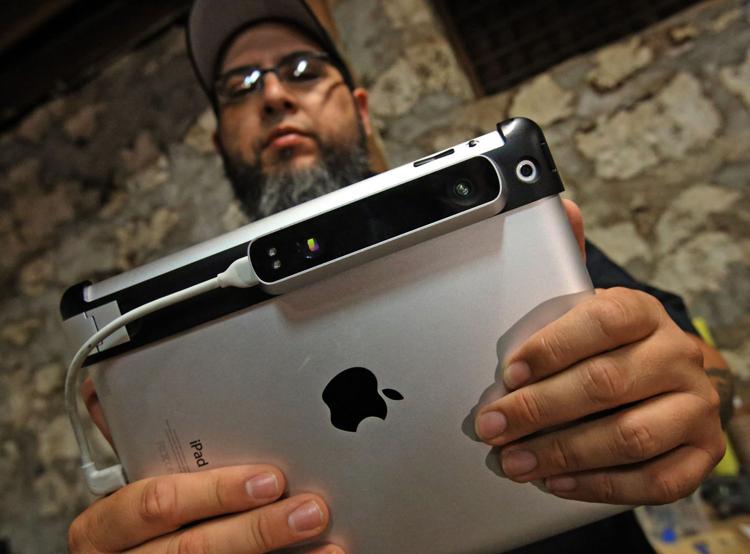 "It's neat to see how he can relate to other people through his art and share his memories and bring nostalgia for other people," Estrella says.
The prints are available online for $10 each or $50 for all 24 and will also be on display at the Joel D. Valdez Main Library, 101 N. Stone Ave., during the month of May, Flores says. 
Flores wants A Little Tucson Book covers to encourage people to explore their own Tucson memories. 
"I recalled a lot of stuff I haven't thought of in forever..." he says. "Working on these projects made me think about what we have here and these little spots in Tucson we have to protect and enjoy and visit."