If you've ever wanted to see an elephant rejoice in the rain at nightfall or bears prancing around their habitat while eating breakfast near Flagstaff, now's your chance.
Without leaving your couch, you can be transported to a world of Arizona wildlife with the help of live animal webcams.
Here's a list of ones we could find (plus some fun Tucson wildlife Instagram accounts at the bottom).
Be aware that animals aren't always in view of the cameras, but it's fun to catch them in action!
---
Reid Park Zoo
Tucson's zoo has several webcams to choose from, including two elephant cams so you can watch the cuteness of baby elephant Penzi from the comfort of your own home.
There's also a webcam set up near the zoo's new flamingo area, plus a camera with a view of the lions, giraffes and lemurs.
Click here to see the cameras.
Arizona Game and Fish Department
The state's Game and Fish agency has several webcams available for your viewing pleasure.
There's one set up for bats (appropriately called a "bat cam," which as a nice ring to it), where you can get an up-close view of bats doing their thing and hanging upside down. 
There's also a camera set up for desert pupfish, so you can see them swimming around between pebbles in the water.
A third Game and Fish camera is set up to watch great horned owls, which are one of the most common in the owl family.
Game and Fish also has webcams for bald eagles and sandhill cranes, though the cameras aren't currently functioning.
Click here to see the cameras.
Saguaro National Park
Saguaro National Park has a webcam set up for its east-side visitor center. As I'm writing this, the camera is down, but hopefully it'll be functioning soon so you can see javelinas and the beautiful scenery of our desert.
On its website, the park has also posted a long list of video clips of wildlife taken by trail cameras during a study with Friends of Saguaro National Park.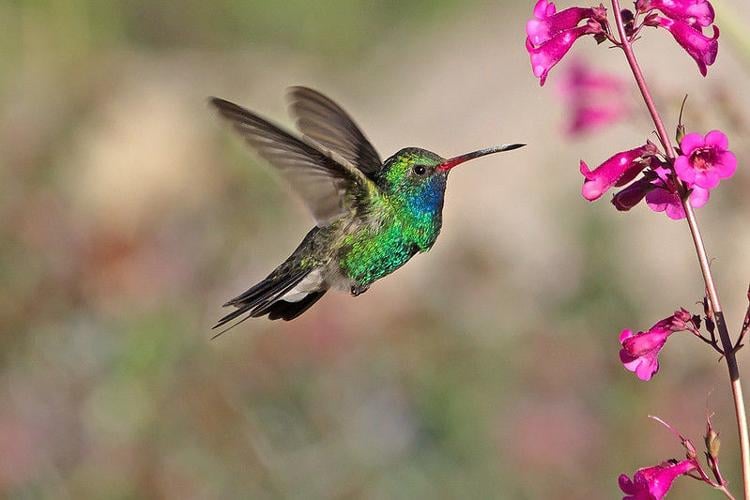 Tucson Audubon Society 
The Tucson Audubon Society has a camera pointed at a giant tree, aimed at potential hummingbird visitors. Peak time to see them is in the late afternoon.
Other webcams have also been available in the past, such as a camera pointed at kestrel chicks, which hatched in spring.
OdySea Aquarium
This one isn't very Tucson, nor is it filmed in Tucson, but you can tune into the camera at OdySea Aquarium in the Phoenix area to watch sharks and fish swim around the teal blue waters.
Bearizona Wildlife Park
Bearizona, about 30 minutes west of Flagstaff, is home to lots of animals including wolves, foxes, deer, jaguars and otters.
The park has cameras set up for three of its bear cubs (though they don't look much like babies anymore!). 
Click here to see the cameras.
Follow these Instagram pages for a glance of Tucson wildlife
As a bonus, we found a handful of follow-worthy Instagram accounts that have posted incredible photos and videos of Tucson and Arizona wildlife. Check them out:
Dubbed a trail cam enthusiast, this Instagram user has posted photos and videos of bears, bobcats, coyotes and mountain lions. 
Beyond the wildlife photos, you'll find scenic photos of Tucson's clouds, sunsets and cacti from this Instagram account.
This Instagram user has captured videos and photos of everything from tortoises and deer to rattlesnakes and rabbits.
And one more good source for catching up on all things wildlife: Join the Backyard Wildlife of the Southwest group on Facebook to see photos and videos captured by the group's nearly 20,000 community members.