Thanks to a new club at the University of Arizona, Disney princesses will soon stroll the halls of Tucson pediatric units with doctors and nurses. 
In June, club president Camille Mero and vice president Haley Couch got news that the national A Moment of Magic Foundation had accepted their application to bring a chapter to Tucson. 
The idea for A Moment of Magic Foundation came in 2014 in New York City. Friends Kylee McGrane and Margaret McAndrew began visiting children in hospitals as Elsa and Anna from Disney's "Frozen."
Today, the nonprofit whisks Disney princesses and other beloved characters into children's hospitals at no cost. 
The nonprofit now has 10 character chapters around the country — that includes the University of Arizona's. UA was selected out of more than 800 applications, Couch says. 
Inspired by a video of costumed volunteers meeting kids, Mero and Couch decided they wanted to bring the magic to Tucson. Both girls had graduated from Catalina Foothills High School and were freshmen at the UA studying physiology. Mero hopes to become a pediatric oncologist and Couch has plans for pediatric surgery. 
"We both really want to work in pediatrics, but we're too young and don't have the knowledge to do that, so this is a really good way for us to start to get involved," Couch, 19, says.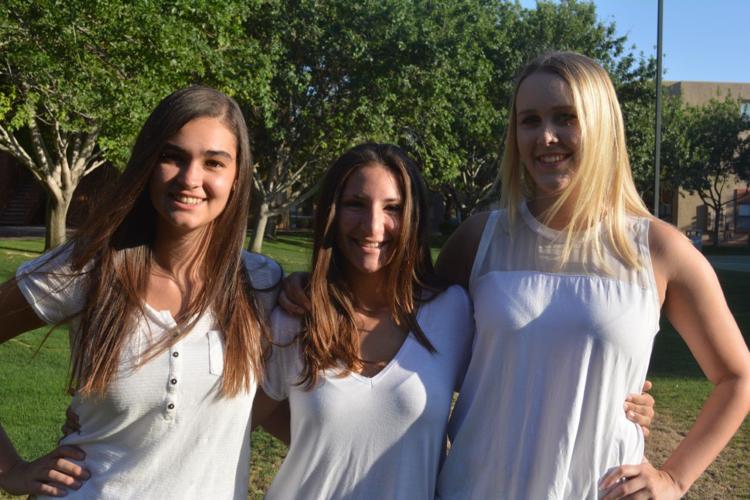 At least twice a month, UA students doubling as princesses, princes and superheroes will visit children at local hospitals or via Skype. At this point, they hope to begin visits with Diamond Children's Medical Center and perhaps eventually Tucson Medical Center. They also have their eyes on the Ronald McDonald House and Casa de los Niños. Details have yet to be confirmed. 
The club also plans to participate in Relay for Life on the UA's campus and pediatric cancer awareness efforts. 
Other goals include approaching UA Athletics as partner visitors  — the New York chapter has occasionally brought Yankees' players dressed as superheroes — and working with other medical clubs that cross the border. They imagine taking princesses to children in Mexico, too.
"This was such a unique way to get volunteering hours, because as Haley knows, it can be hard to find volunteering in Tucson," Mero, 19, says. "It's really competitive ... This was a way we could start volunteering on campus that undergraduates could have, and it would be more hands-on with patients, rather than working at a desk or running blood samples."
To be a character, club members must put in 40 hours of volunteer service with children, send an audition tape to the foundation's headquarters in New York and fundraise $400 for their costume. 
And not everybody will wear the crown. With about 80 UA students already interested and 13 character slots, other students will volunteer as photographers, handlers and fundraisers, Couch says. Only students at the UA can join. 
Applicants don't get to choose their character.
Couch is hoping to play Princess Aurora. Mero has her fingers crossed for Belle or Wonder Woman. 
"We try to instill the characteristics of being brave, strong and fearless," Mero says. "That's kind of our motto, because when you're put in that situation, those are important to have, and it's hard at such a young age — even at our age — to take on those characteristics." 
Characters sing, read to and dance with the children they visit — basically they do whatever the child feels up to doing. 
Volunteering "puts them in real world situations and helps them to understand the feelings and emotions they have to go through to work with children who are critically ill," says Marcy DeWeese, the club's faculty adviser and an academic adviser who works with physiology students. "Some people find out that they don't have what it takes to be that kind of professional. It's better to find out now rather than later." 
The training will also teach students how to deal with the potential heartbreak of visiting a pediatric unit — what to do if something goes wrong with a child or how to deal with siblings. 
"One of our goals is just to bring childhood back, because these kids are in the hospital and there all day, not really experiencing what a normal child would experience," Couch says. "We want to bring playtime to them." 
With costume costs and club startup fees, fundraising is the current beast to tackle. They hope to begin official visits this fall.  
"Obviously we're not going to go in there and cure cancer," Mero says. "But it would be nice to go in there and also for them to forget for 10 or 15 minutes."