How do you say, "This food is very good," when what you really mean is that it saved you? 
Like eating at the Twisted Tandoor was one of those emotional experiences, beyond flavor and satisfaction or even nostalgia. Maybe the best word is empowerment ... Can you feel empowered eating a $14 plate of chicken tikka masala?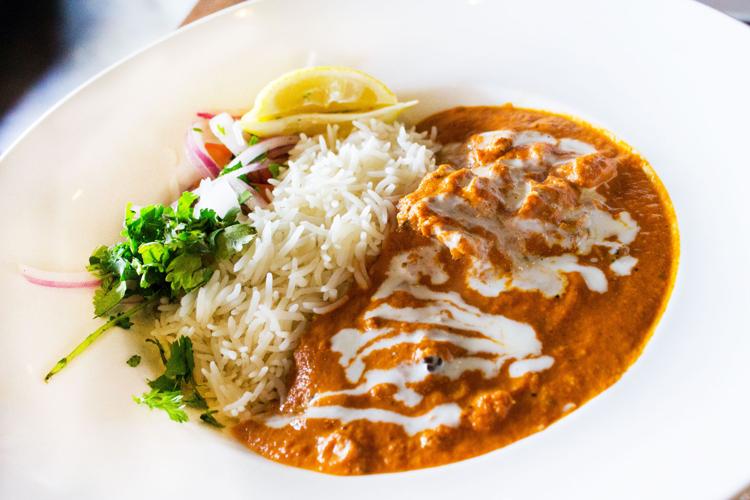 If it's possible to convey strength through food, Roop Singh knows how to do it. The owner of this new gourmet Indian restaurant is a commanding force in the dining room, visiting every table in a businesslike manner, just to make sure things are going smoothly. 
You'd never know the restaurant had a tragic beginning. In the summer of 2015 after years of operating a successful food truck, her husband Mukhi died of a sudden heart attack the day couple were set to open.
Roop did not let that stop her. She partnered up with Jam Culinary Concepts of Vero Amore and moved the location east to Camp Lowell and Swan. Along the way, Jam owner Joshua Mussman was working on the roof when he fell off a 12-foot ladder and broke both of his legs. 
All of this misfortune does not necessarily translate into a brooding restaurant. On the contrary, the space is sophisticated and stylish in a Mad Men sort of way. 70s power lunch with an order of samosas ...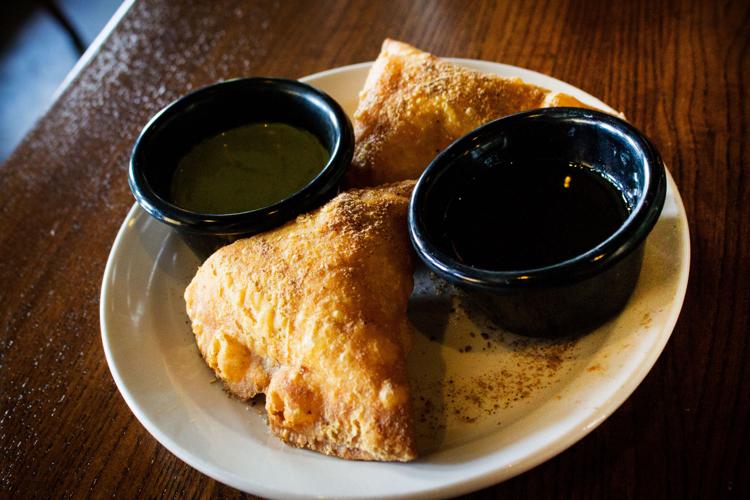 The menu is small, but that's because each curry is cooked in an individual pot. Roop told me that in India, you don't pick your protein and spice level in each dish. It is what it is, so the ingredients have time to cook together meld the flavors. (Also, no buffet. And no crying about it.) 
This doesn't mean the food is exactly traditional. Roop and her husband developed the menu together before he died, adding their own twists, like feta cheese that gives the succulent ground beef keema samosas a little salty pop. There are also Indian quesadillas stuffed with Italian cheeses and tandoori chicken.  
But if you get two things at the Twisted Tandoor, let it be the naan and the massive lamb shank cooked in Kashmiri spices. These don't necessarily go together, they're just both really good. The Indian bread is cooked in a clay tandoori oven, which lends a beautiful smoky char to the puffy bread.
The lamb roghan josh is a riskier one, because in lesser hands this dish often turns into a $20 meat stick of indiscernible flavor. But this was the best version I've had. The meat is so juicy, it emits a cloud of steam when you rip it off the bone and dip it in the bright yogurt sauce. You can tell, somebody is very particular about getting it right. 
Sitting at the cocktail bar on a following weekend, Roop told me she poured her energy into the restaurant to show her daughter Shireen that life goes on, even when the going gets tough. "It's a labor of love," she told me, as servers flocked to her to say hello and ask a question. It was her day off, but she didn't seem to mind ...
The Twisted Tandoor is at 4660 E, Camp Lowell Drive, (520) 495-5499. Hours 11 a.m. to 9 p.m. Sundays through Thursdays, 11 a.m. to 10 p.m. Fridays and Saturdays.