If you've ever had an hour between classes and thought, "I could really go for some shiu mai right now," I've got news for you. There's a new Chinese restaurant on campus, and it's not serving orange chicken ...
Dim Sum House opened quietly in the Next Level student housing complex on North Park Avenue earlier this summer. It's operating on a limited menu right now, but by Sept. 1 it'll be full "steam" ahead. Owned by Eddie Lau of Gee's Garden, the fast-casual spot specializes in a style of Chinese brunch called dim sum. 
Traditional dim sum houses are usually large food halls where families congregate and share small plates of various dumplings that are pushed out by moving carts. This restaurant operates more like a Cantonese bakery, where you order from a smaller menu of buns and dumplings at the counter.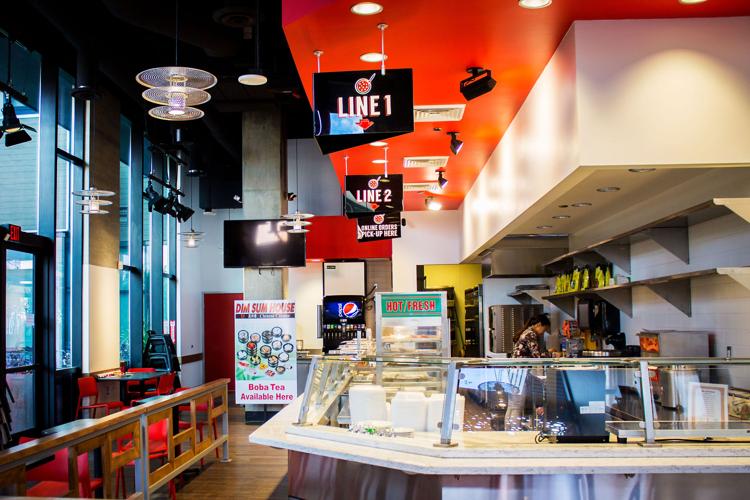 Dim Sum House will have five varieties of dim sum, including shiu mai pork dumplings, the white har gow shrimp, shark fin and sticky rice chicken for beginners. Also look for several varieties of buns, including barbecue pork char siu bao, pineapple and coconut, plus egg tarts for dessert. The dim sum is being made at Gee's Garden nearby, and sells for $4.29 an order. 
You can also find some more obscure specialty dishes from the Cantonese region of Southern China where Lau is from, including the sweet soup qingbuliang and a braised pork bowl with boiled eggs and Chinese greens. $9.95. "The Chinese students love it," Lau said. But perhaps more importantly, they have boba tea: 10 varieties including taro, mango, lychee and more. 
But Lau is not stopping at Dim Sum House ... The Gee's Garden owner also recently purchased ChaTime at 1800 E. Fort Lowell Road, and plans to put in a similar menu of dim sum dishes along with the smoothies and milk teas starting in September. ChaTime is next to Lau's other restaurant Seafood Time, which is his take on the Cajun crab boil. 
Lau said he opened Seafood Time after customers told him they'd traveled all the way up to Phoenix to eat at places like Angry Crab. "There's no seafood here, but people love seafood," he said. The restaurant cooks its meats in Lau's own recipe of butter, garlic, tomato and ghost pepper. 
In the next few months he says he also plans to open Tucson's first Chinese karaoke bar at 2590 N. First Ave. near Wild Garlic Grill. The yet-unnamed bar will have eight to 10 private karaoke booths for parties to sing Top 40 hits and more. This style of karaoke allows people more singing time, and has become really popular in metro cities around the Bay Area. 
Dim Sum House is open from 11 a.m. to 8 p.m. every day in the bottom of the Next Level student housing complex, 1031 N. Park Ave. Phone and website coming soon.