I had to get myself a snack before I sat down to write this article. It's torture thinking about Noodleholics on an empty stomach; visions of steamy beef broth clouding up my brain. 
I've eaten at this new midtown restaurant three times since starting this article, and only one of them was on the clock. Noodleholics is both a blessing and a curse, especially if you enjoy eating any other foods besides Chinese noodles ... After you've experienced this level of Ma La, even chocolate gets a "meh."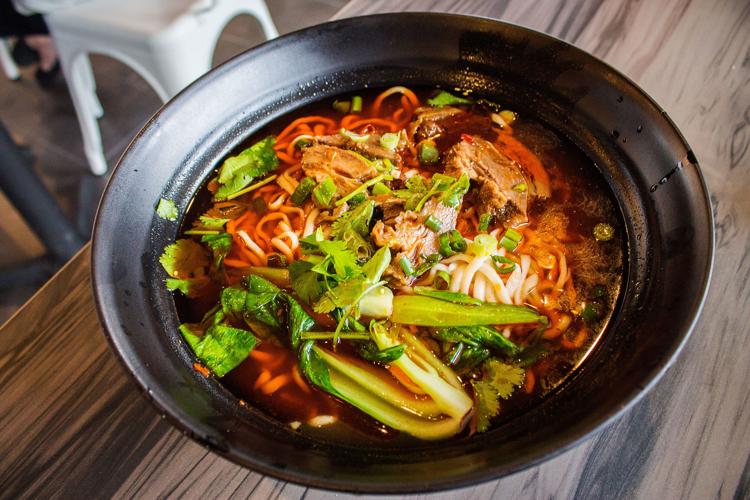 It could be the "new" factor. Tucson has its fair share of Chinese restaurants, but has yet to really delve into regional cuisines besides the familiar Cantonese and more recently Sichuan. Despite its humble Grant Road location, Noodleholics feels like some place you'd see in suburban Los Angeles. The trendy clipboard menu is made up almost completely of noodles, mostly from Guilin and surrounding region of southern China.  
A line of students can sometimes stretch out the door. The crowd here is mostly young and Asian, which gives me hope that more concepts like this can blossom in this university town. Why are they here? I'll take an educated guess and say it's because Noodleholics has, quite simply, some of the best noodles in the state of Arizona.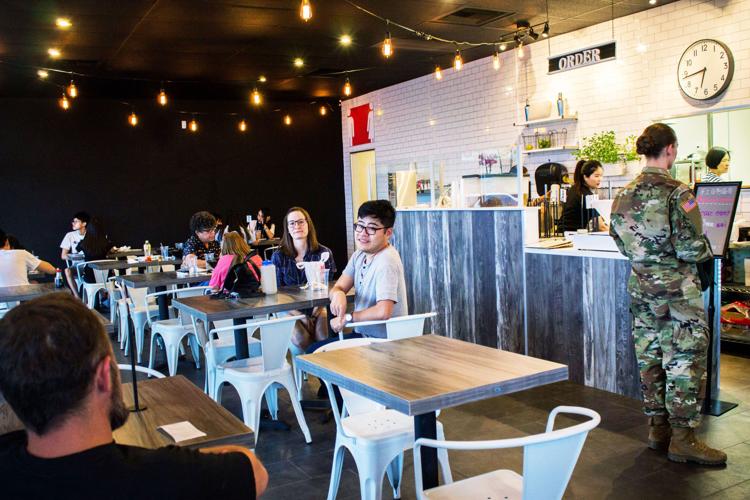 The housemade wheat noodles that make up the lower half of the menu have a beautiful springiness to them, indicating how fresh they are. The texture is almost like a ramen noodle but longer and slurpier. These heftier noodles work beautifully in the oily chile broths of the numbing Sichuan spicy beef and the meaty Taiwanese beef.
Rice noodle dishes make up the top half of the menu, which focuses more on the cuisine of Guilin, China. When I think of Guilin, I think of the $4.99 lunch specials at our favorite place on Broadway (egg rolls, please!). But this is a completely different vibe.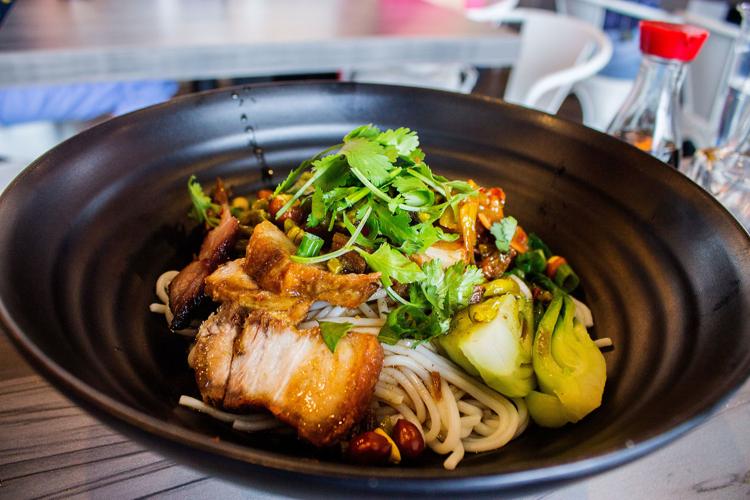 To get the full experience, I suggest you order the Dry Guilin special, which showcases the individual ingredients instead of throwing them all together in a soup. (It's also 100 degrees outside right now, and this option is one of the lightest on the menu.) I've never tasted so many interesting flavors and textures in one noodle dish.
I guess we'll start with the meat, because that's what you notice first. Noodleholics lets you choose two items from a list of barbecue pork, crispy pork, pig intestine and spiced beef. I have tried them all and the pig intestine is lovelier than it seems. If you're into funky parts, it has a real fattiness to it and only a little bit of "offal." But most people are going to want the sweet and the crunchy porks, which shine. 
This dish is so interesting because it kind of reminds me of spaghetti (in a weird way). The rice noodles are a similar shape and thickness, and have that familiar comfort food vibe. Of course, spaghetti doesn't have peanuts and pickled vegetables in it. But it should! JK.
The dish is all things at once: It's herbal, it's crunchy, it's slurpy and meaty and it's sour. At Noodleholics it helps to be a fan of the latter, as there are pickled things in almost every dish. They really set off the rich flavors and give your palate a little variety. A++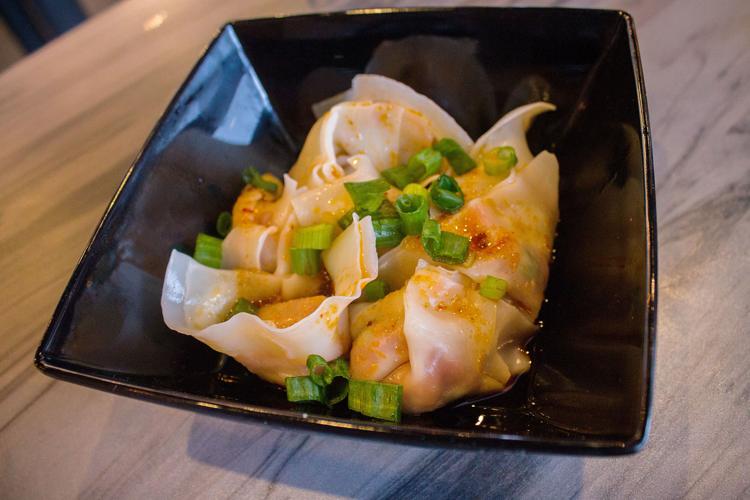 This article feels unfinished because I have yet to eat every dish on the menu. And I am going to. But let me say this. There are a few appetizers on here and if you're going to get dumplings, you have to get the Chaoshou which are housemade. These aren't the same things as char siu bao, those steamed white pork buns at the dim sum restaurants.
Chaoshou is a porky wonton from the Sichuan area of China, which arrives soft and steamed and covered in chile sauce. We accidentally ordered the regular dumplings, which were uneventful. But Tucson Foodie's Jackie Tran was there eating dinner, and steered us in the right direction. 
I hope all of this foodie talk doesn't put you off. The menu at Noodleholics is quite approachable, and you really can't go wrong. They even have wonton soup! Also don't be afraid if you see a sign by the register that says there's a 45-minute wait for your food. I saw this on two separate occasions and my food came out within 15 minutes. 
As the name suggests, I am quite simply addicted to this place, and there's only one thing I have to criticize (for the sake of the planet!) I'm sure the kitchen is slammed on the regular here, but it would be really cool if you guys were able to use glasses rather than giving everyone plastic cups. [Update: They changed it!] It'll definitely encourage me to order another milk tea, because I like it spicy! 
Noodleholics is at 3502 E. Grant Road. Phone: 520-305-4262. Hours: 11 a.m. to 3 p.m. and 5 to 9 p.m. Tuesdays through Thursdays, 11 a.m. to 3 p.m. and 5 to 9:30 p.m. Fridays and Saturdays, noon to 3 p.m. and 5 to 9 p.m. Sundays and closed Mondays.