It's August in Tucson, and restaurants are popping up like late-summer purslane.
Here's a look at the latest and greatest openings this month. Pizza, burgers, Peruvian ceviche: the lineup is pretty diverse. FYI: We haven't had a chance to get over to Wings Over Broadway's new second location quite yet, but it's on our "radar." Here what else we've got going on ...
Barro's Pizza
5884 W. Arizona Pavilions Drive, 520-682-3969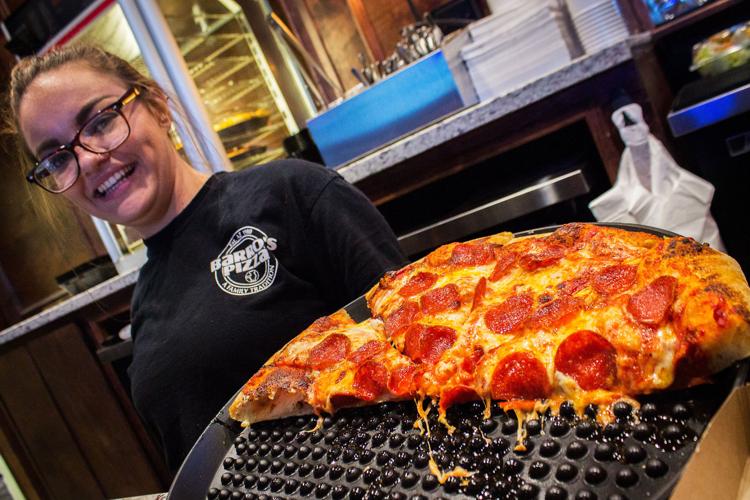 Not to be confused with Sbarro at the mall food court, this Arizona chain hails from the Valley of the Sun. But unlike the stores in Phoenix, the Marana joint is a hulking 5,000-square foot space in what used to be a Sleep America mattress store. Barro's is known for its fluffy Chicago-style crust and cheap lunch deal, a slice and a soda for $2.75. More info here. 
Hours: 10:30 a.m. to 10 p.m. Sundays through Thursdays, 10:30 a.m. to 11 p.m. Fridays and Saturdays
Bird Modern Provisions and Bar
7109 N. Oracle Road, 520-441-9509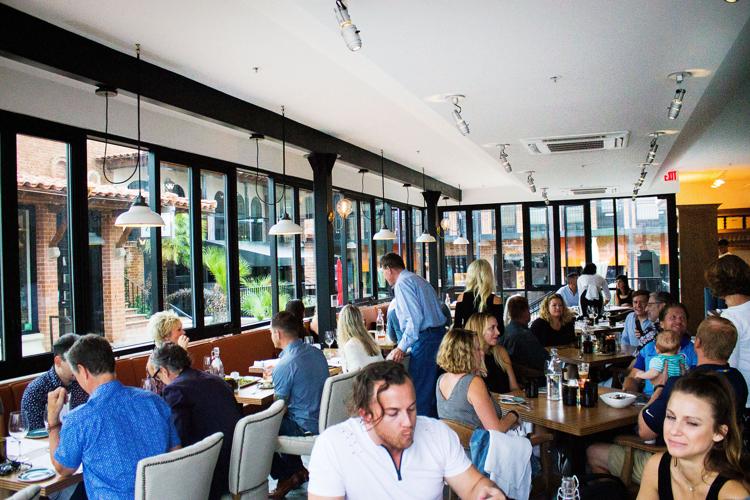 This "modern" Southern restaurant Bird is the brainchild of successful downtown restaurateur Brandon Katz, of Obon and Goodness. Katz brought on chef Daniel Thomas of The Abbey and 47 Scott to design the menu, which focuses on sharable small plates like hush puppies and grits with Vermont cheddar cheese. More info here.
Hours: 11 a.m. to 10 p.m. Mondays through Saturdays, and 10 a.m. to 9 p.m. Sundays.
Boca Tacos y Tequila
533 N. Fourth Ave., 520-777-8134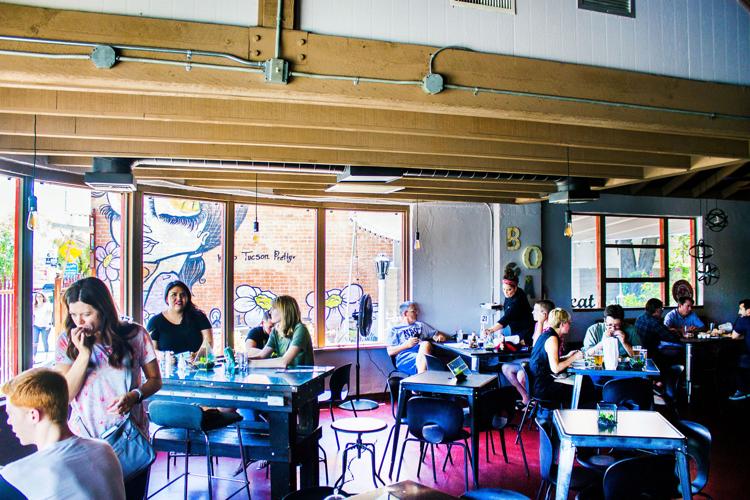 The buzzy taqueria Boca recently moved into the old Delectables building after nearly eight years on Speedway and Euclid. A larger kitchen space means expanded menu, with guacamole boards and gourmet chef's specials. But colorful tacos are still the name of the game here; try the calabacitas stuffed inside a tortilla and a whole roasted Anaheim pepper. More info here.
Hours: 11 a.m. to 10 p.m. Mondays through Saturdays, 11 a.m. to 8 p.m. Sundays
Dim Sum House
1031 N. Park Ave., phone and website coming soon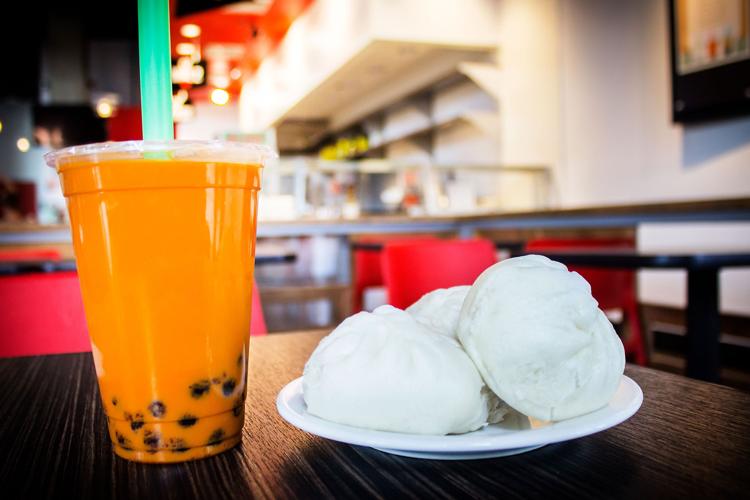 Dim Sum House opened quietly in the Next Level student housing complex on North Park Avenue earlier this summer, but should have a full menu starting Sept. 1. The fast-casual spot from Eddie Lau of Gee's Garden is similar to a Cantonese bakery, where you order savory buns and dumplings at the counter. Dim Sum House also does boba tea and rare Cantonese dishes like the sweet soup qingbuliang. More info here. 
Hours: 11 a.m. to 8 p.m. every day
The Drunken Chicken
429 N. Fourth Ave., 520-617-0000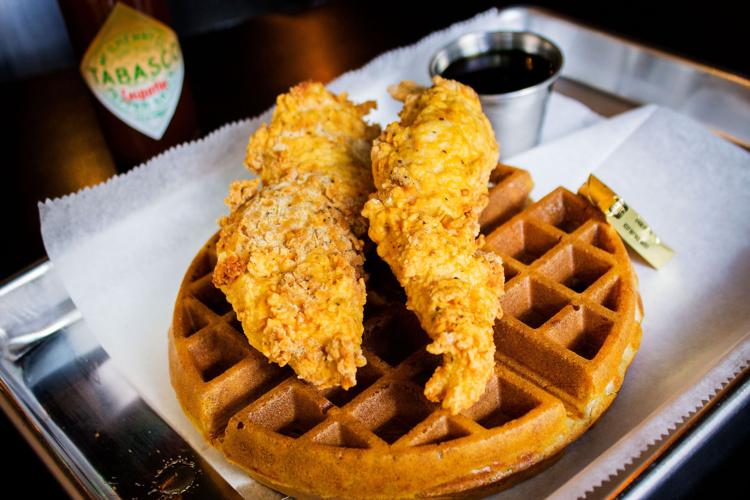 Gourmet chicken and waffles from the owners of Mr. Head's Art Gallery and Bar ... The Fourth Avenue restaurant has a contemporary look, with exposed brick walls and beachy rock tunes on the radio. The Drunken Chicken also has craft beer and late-night hours until 2:30 a.m. on weekends. More info here. 
Hours: 10 a.m. to 10 p.m. Sundays through Thursdays, and 10 a.m. to 2:30 a.m. Fridays and Saturdays
Fire N' Smoke
6502 E. Tanque Verde Road, 520-300-6686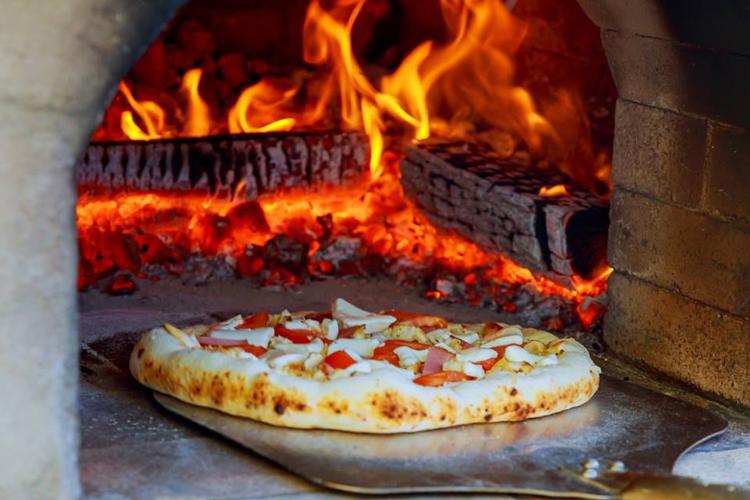 Next time your friends want barbecue and you want ... pizza (as usual), head over to Fire N' Smoke. The east-side restaurant specializes in both. Jay Healy of the Cow Pony bar brought in a wood-burning pizza oven and a giant smoker for the meats. More info here. 
Hours: 11 a.m. to 9 p.m. Sundays through Thursdays, and 11 a.m. to 10 p.m. Fridays and Saturdays
Growler's Taphouse
8275 N. Silverbell Road, 928-279-3355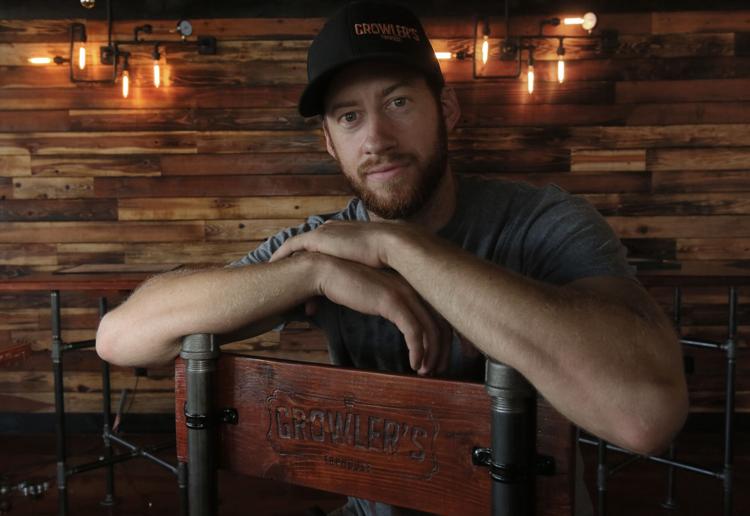 Growler's isn't a sports bar, it's more a "grown-ups-who-love-craft-brews kinda place" with 30 beers on tap. The menu is Prohibition-themed with plates of smoked ribs, pulled pork and something called a "Bootlegger Breadboard." The restaurant is a first of its kind, the only taproom with craft beers west of I-10 in Marana. More info here. 
Hours: 11:30 a.m. to 10 p.m. Sundays through Thursdays, 11:30 a.m. to midnight Fridays and Saturdays. Kitchen closes at 10 p.m. nightly.
Perfecto's Express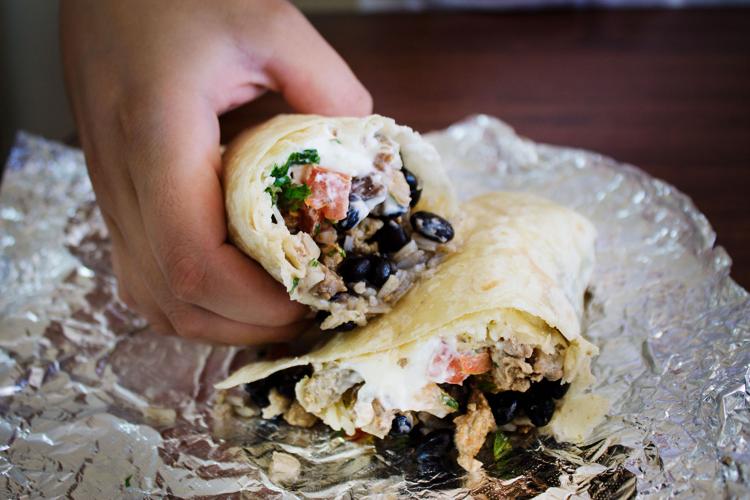 Tucson just got another Chipotle-style burrito shop, from the owners of Perfecto's on South Twelfth Avenue. Perfecto's Express moved into a long-shuttered Sonic Drive-In, replacing the chili dogs with make-your-own tacos, burritos and plates of their renowned tamales. More info here. 
Hours: 10:45 a.m. to 8 p.m. every day
Steak N' Shake
Inside the UA Student Union Memorial Center, 1303 E. University Blvd.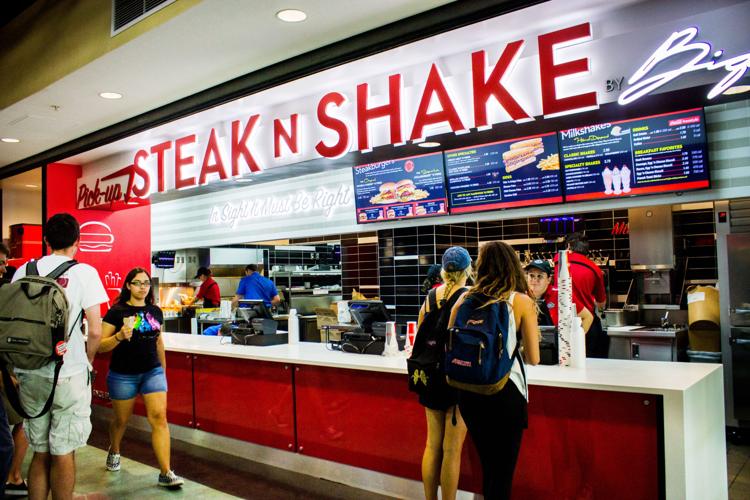 Now open at the UA student union (where the Burger King used to be). This isn't technically a restaurant, more of a fast-food kiosk. But they have Steakburgers™ and we think that's worth something. Unfortunately, no Cincinnati chili, which doesn't seem like a big deal until you've had their Cincinnati chili ... I guess you have to go to Las Vegas for that. 😞 More info here. 
Villa Peru
1745 E. River Road, suite 165, 520-900-7310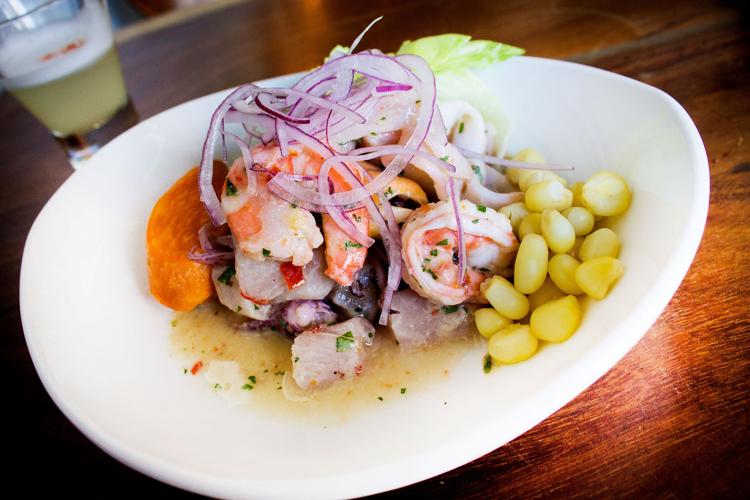 The empty Contigo space is now a ... Peruvian restaurant, which seems fitting. The Salazar family from Lima and Huaraz, Peru recently moved their restaurant down from Tempe to be closer together. Villa Peru's menu is vast and covers much of the sprawling South American country, with dishes like the cheesy papa a la huancaina and skewers of veal-heart anticuchos. They've also brought in a special rotisserie oven to cook the Peruvian specialty pollo a la brasa. 
Hours: 11 a.m. to 4 p.m. and 5-9 p.m. Mondays through Thursdays and 11 a.m. to 4 p.m. and 5-10 p.m. Fridays and Saturdays 
On the horizon for September: 
— with reporting from Cathalena E. Burch