When it comes to tacos and Tucson, you can't get any better than this ...
Did you like that? I've been practicing my cliché skills since creative writing school, and I think they're finally coming together. Seriously though, these Tumerico tacos were pretty much perfect, and that's really hard when the only "meat" you got is jackfruit. That's the magic of Tumerico. They get so much flavor out of plant-based food, it's literally nuts. (Or cashews.) 
But this article isn't about Tumerico and their new spot in a renovated convenience store on the west side. It's about all the restaurants and bars that opened this month. And the pizza spot that's been mobbed ever since people found out it was owned by the co-founder of Eegee's. It's about The Dapper Doughnut, which doesn't have an interesting backstory, but does serve freshly-fried mini doughnuts, which is good enough in my book. And it's about the new brewery downtown. 
There we go, now I've told you everything that it's about, ruining my story arc before the introduction's even over. Now you'll just have to read it because you like pictures. But wait! There's something for you at the end. It's called the "On the horizon" section where I talk about restaurants that plan to open in the coming months. Hint: We have a date for Postino. There we go, that's craft right there ... utilizing suspense. 
The Dapper Doughnut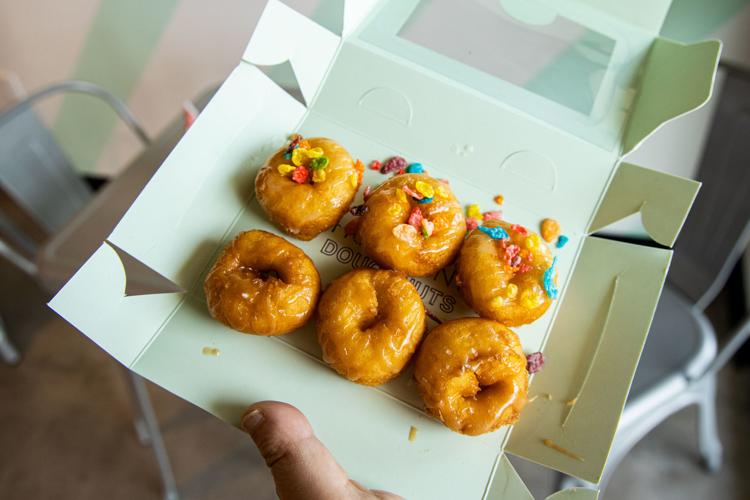 The Dapper Doughnut may be a national franchise operation, but I was impressed by the quality of the mini doughnuts at this new spot on First Avenue. These little guys buck the trend. They're not giant sugar bombs covered in Oreos or frosting caricatures that give them an anthropomorphic look. They're simple doughnuts that are fried in oil right in front of you, and lightly drizzled with some sweet stuff. 
The "mini doughnut" does something to the texture of each bite. There's a higher ratio of golden brown crunch, which makes the cakey inside taste that much better. I got a six-pack for $4.99 with Fruity Pebbles and salted caramel, expecting to take a couple back to the office. After one bite I realized that was not possible. Sorry ladies. 
Hours: Tuesday through Thursday 9 a.m. to 5 p.m., Friday through Sunday 8 a.m. to 7 p.m., closed Monday
La Chaiteria by Tumerico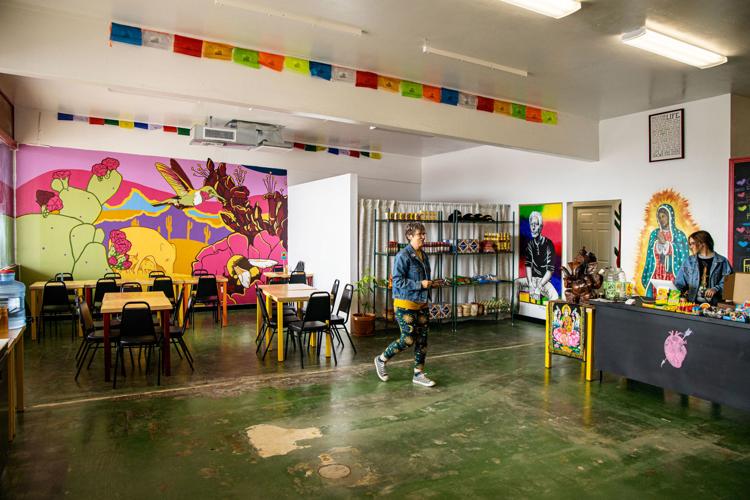 Less than a year after she expanded her widely popular Tumerico restaurant to Fourth Avenue, Wendy Garcia is bringing her veg-Mex worldview to the west side. La Chaiteria by Tumerico quietly opened in the old bones of a Quick Stop convenience store in Menlo Park. It's part restaurant, part vegan market and part yoga studio. And it's getting more colorful as we speak. Every time I pop in there's a new mural, with hummingbirds and Indian deities and giant loteria cards on the sliding garage doors.
Like Tumerico, the food menu changes daily, and all of it is cooked from a taco cart parked in the front of the restaurant. But unlike the other locations, La Chaiteria is the first to offer a standalone salsa bar. This is a huge deal, considering how talented Wendy is with sauces. This stuff is so good you wanna drink it. And that's what I did, after my meal of jackfruit tacos that were spiced up like al pastor. Also, it just opened but La Chaiteria has a small selection of plant-based Mexican grocery store items. They also do CBD drinks, and the server assured me you can put CBD on anything in the restaurant, even your tacos.  
Hours: Wednesday through Sunday 9 a.m. to 3 p.m., closed Monday and Tuesday 
Slice & Ice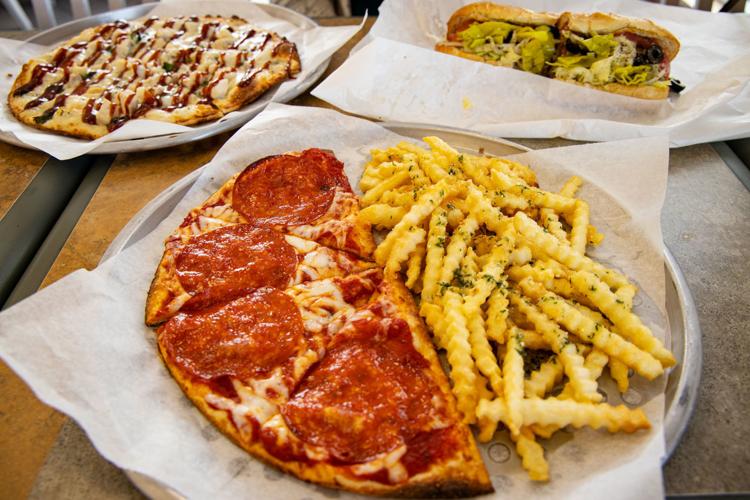 Your new spot for sub sandwiches, icy drinks and ranch fries? No it's not an Eegee's, but it is down the street from one. After selling his namesake company to a California family in 2006, Eegee's co-founder Ed Irving is back with a fast-casual spot on Grant Road west of the freeway. Slice & Ice serves a small menu of toasted subs and crinkle fries that you can have done up with nacho cheese, garlic, ranch or even pizza toppings.
In addition to the sandwiches, they also make rapid-fire pizzas too. But the highlight of the menu is the Italian ice, an OG recipe that eventually grew into the Eegee's slush of today. During our visit, Irving was doing one flavor: an all-natural lime Italian ice made without all those fillers and preservatives that give it that cloying fakey taste. Irving said he plans to add other flavors like strawberry limeade in the future. Read more. 
Hours: 10 a.m. to 10 p.m. daily
Voltron Brewing Company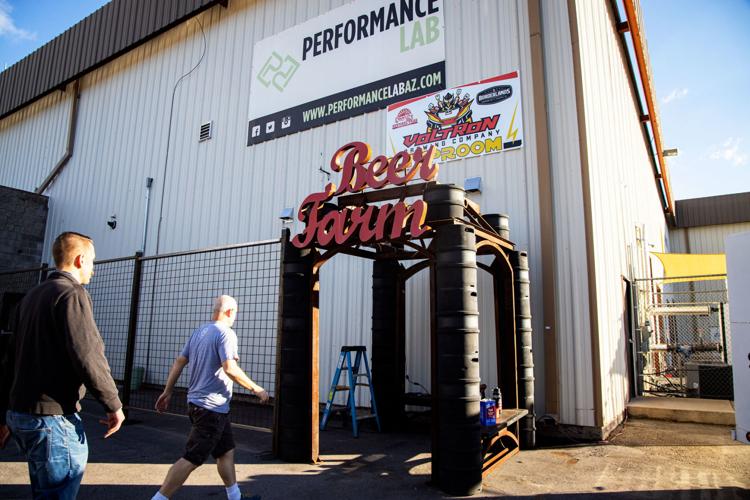 Named after a kitschy anime show from the '80s where space explorers ride robot lions through the universe, Voltron Brewing Company is actually a partnership between two Tucson breweries. Borderlands Brewing Co. and Sentinel Peak Brewing Company formed Arizona's first brewery co-op in 2018 so that they could expand their productions by sharing a large warehouse space on Toole Avenue. In January they opened a tasting room that serves both of their beers, plus some fun collaborations like the Lion Force Lager (also named after the show). 
Voltron's tasting room has a warehouse feel, despite having 20 beers on tap. The focal point of the room is the long window that looks out onto the 10,000-square-foot brewing area. The move has allowed Sentinel Peak to expand their operations to a 15-barrel system, while Borderlands has 20. This means that the two breweries can distribute their beers across Arizona and beyond. Read more.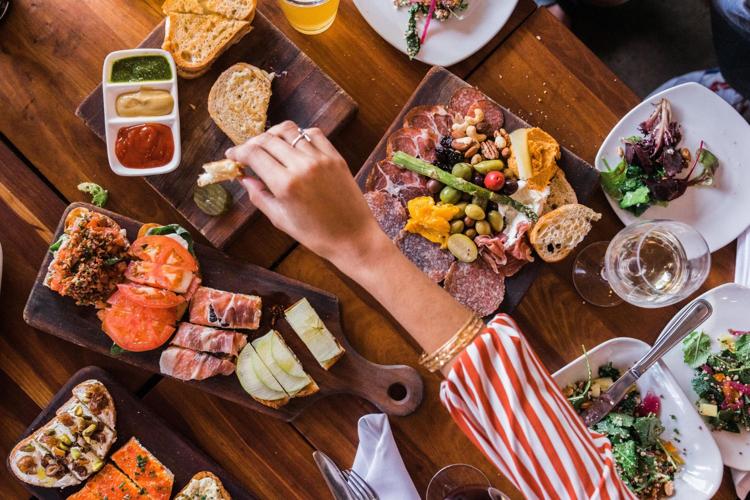 • The Phoenix-based chain of wine bars Postino will open its first Tucson location at 11 a.m., Monday March 2, according to a press release. The restaurant is going in at a new development called The Grant Modern on the southeast corner of Grant Road and Tucson Boulevard. The national brunch chain Snooze an A.M. Eatery will open by the end of April, writes Cathalena E. Burch in the Star. 
• Ni Hao Tea serves boba tea and other liquid treats like cheese tea, fresh taro slushies and drinks made with ceremonial-grade matcha imported from Japan. The business held a soft opening last weekend, but is taking a few more days to regroup before it's open to the public, according to an Instagram post.