The fair only comes once a year. In the middle of the desert, off Houghton Road, a nomadic operation settles in the dust. Seemingly overnight, technicolor metal rides and concessions shacks emerge, borne from trailers or train cars for our pleasure.
The cuisine of this foreign land has one value: audacity. The food resembles a child's wish-fulfillment in its impulsivity and grand scale. It borrows from extreme flavors, our most feral cravings, and fuses them together until we are presented with a beastly chimera of processed foods: cotton candy tacos filled with ice cream and Skittles; a pizza crust covered in pickles, Hot Cheetos and ranch dressing; a bacon-wrapped turkey leg the size of an infant.
As our weather approaches the threshold of unbearably hot, the fair arrives. The fair gives us permission to let go of our inhibitions, tempting us to strap into the towering ride, to sample the deep-fried butter. After all, it only comes once a year.
Here's our roundup of the most notable foods available at the 2023 Pima County Fair. To the Willy Wonkas who come up with these delightful, yet freaky, treats, we salute you. 
The Capt. Crunch chicken sandwich 🍗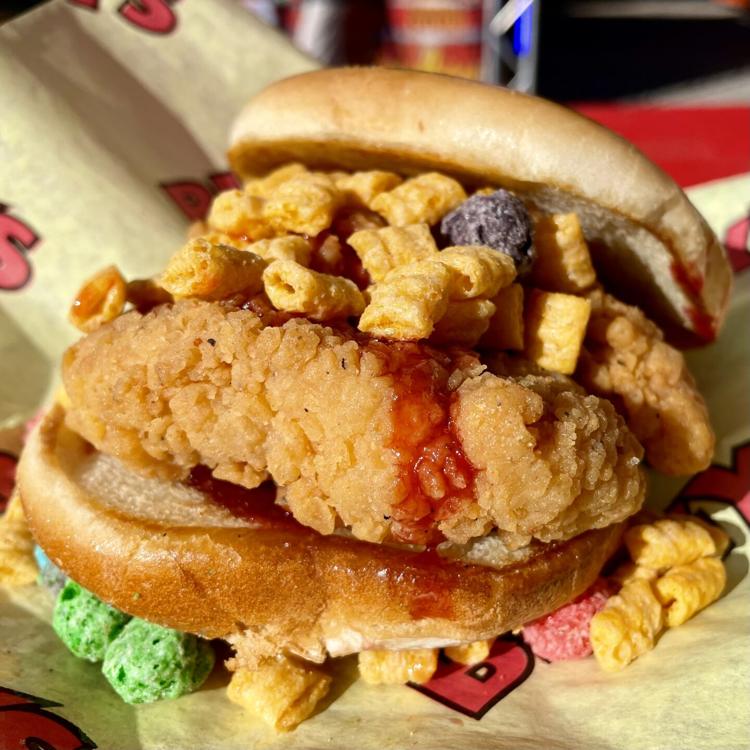 Yep. You read that right. You can find a crispy chicken sandwich topped with a honey raspberry glaze and a handful of Cap'n Crunch's Crunch Berries at this year's Pima County Fair.
It's honestly not as scary as it sounds.
The sandwich is $15 and can be found at the Biggy's booth. If you're in the mood for something a lil spicy, check out their new Nashville hot chicken sandwich, too!
Hot Cheetos, pickles and ranch pizza 🍕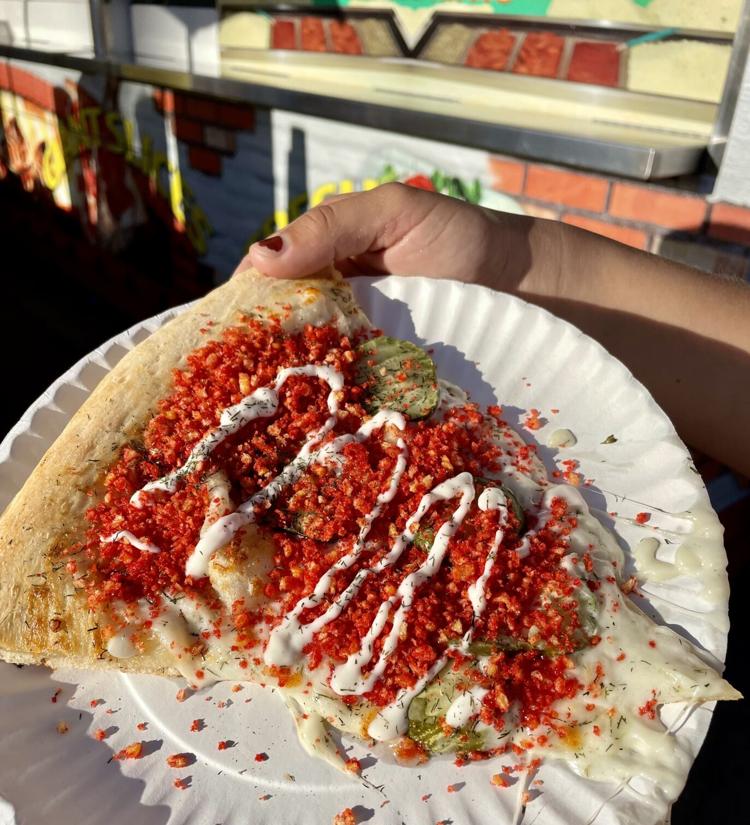 The raspberry glaze and cereal chicken sandwich isn't the only new thing hitting the fairgrounds this year. There's a new type of pizza on the block, too. This new pizza features a "white dill, ranch pizza sauce" and is topped with fresh mozzarella, thick-cut dill pickles and Hot Cheetos, according to the Pima County Fair.
This pizza slice is $10 and can be found at Enzo's Pizzeria, across from Biggy's.
The Tucson Two-Step ice cream cone 🍦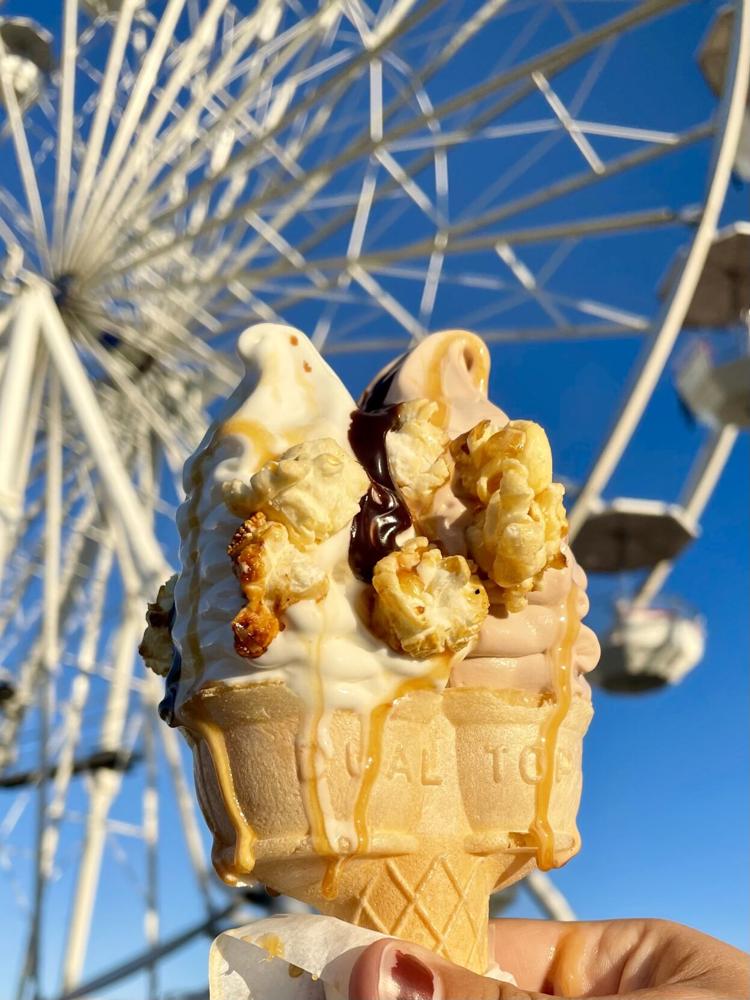 Finding this dual ice cream cone was no easy task. In fact, it took multiple laps around the fair, asking numerous people where we could find it (including the nice staff at guest services) and just a little bit of luck. But after about 30 minutes of searching, we finally found it.
The Tucson Two-step ice cream cone comes with vanilla and chocolate swirls that are topped with chocolate and caramel sauces and a couple of pieces of caramel corn.
The double ice cream cone is $12 and can be found at the Swirls kiosk located near the Ferris wheel and the G-Force ride.
A cotton candy taco (?!) 🌮
For those who have a serious sweet tooth, the fair introduced the perfect item for you: a cotton candy taco filled with vanilla ice cream and topped with whipped cream, cereal and various gummies, according to the Pima County Fair. 
We didn't find this sweet concoction at the fair, but we'd love to hear your thoughts if you snagged one!
Pineapple soft serve
🍍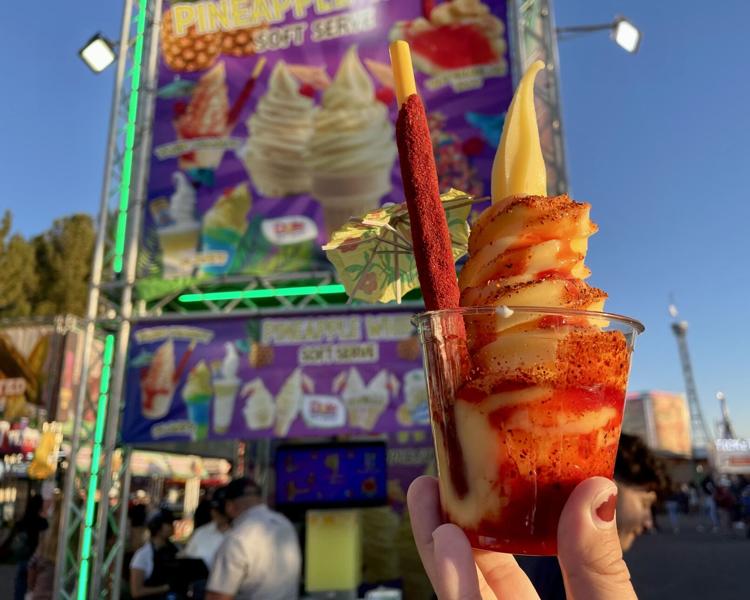 One of the most refreshing food items at the fair is the pineapple soft serve found at the Pineapple Whip Soft Serve booth. You can't miss this booth with its bright purple signage. 
The tangy but sweet pineapple soft serve is served in numerous ways including housed in a watermelon slice "taco shell" or in a cup doused in chamoy and Tajin. No matter how you decide to eat it, you can't go wrong with this refreshing treat.
A cup of pineapple soft serve with chamoy and Tajin is $10 and can be found at the Pineapple Whip Soft Serve booth.
Specialty funnel cakes 🎡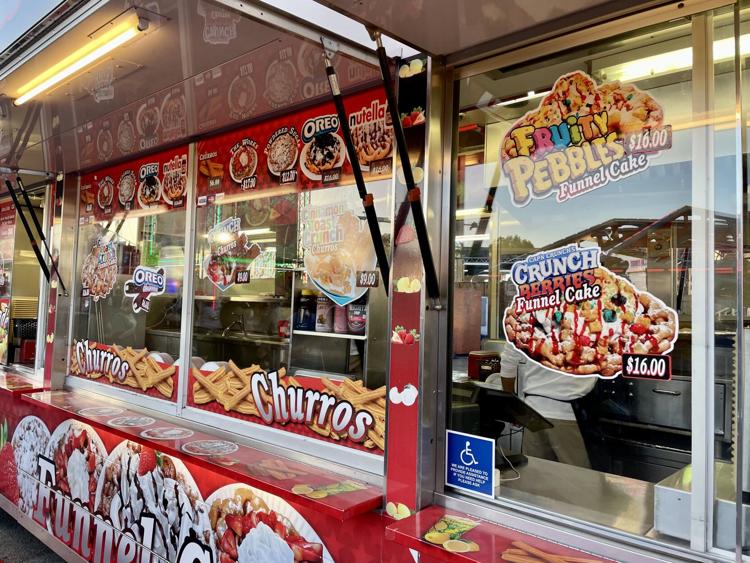 Funnel cakes are a fair tradition, no matter where you are. At the Pima County Fair, you can find specialty funnel cakes with toppings like Oreo, Fruity Pebbles, Nutella and Cap'n Crunch's Crunch Berries. But one funnel cake seemed a little more Tucson-y than the others — the Mazapán funnel cake.
Specialty funnel cakes start at $16 and can be found at various funnel cake and churro kiosks throughout the fair.
A brick of chili cheese fries 🍟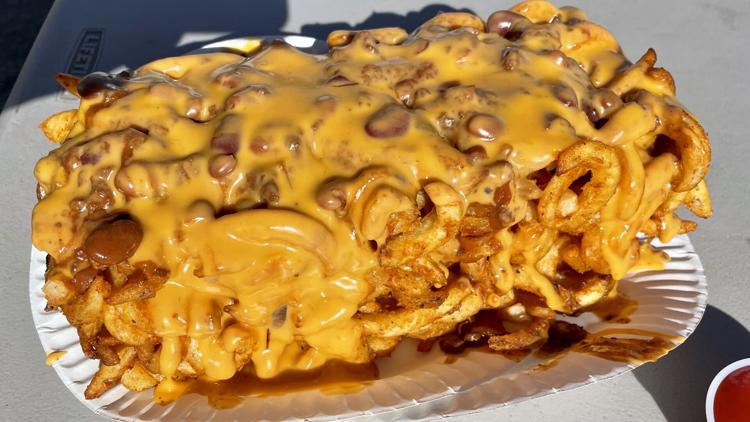 When we say a "brick" of chili cheese fries… we're not exaggerating. The basket of freshly fried curly fries at the West Coast Weenies booth is roughly the size of a large brick (if not bigger). This is a great family meal or snack for a couple of friends. You can get the fries plain or loaded up with warm cheese and chili.
The loaded fries with cheese and chili is $17 plus tax and can be found at West Coast Weenies.
The Rodeo Donut Cheeseburger 🍔
Almost everything at the fair is given a funky makeover, including the traditional cheeseburger. This particular cheeseburger includes a large onion ring, barbecue sauce and is housed between two glazed doughnut buns.
Find the Rodeo Donut Cheeseburger near the Pineapple Whip Soft Serve booth!
A bucket of chocolate chip cookies 🍪
You ever eat a warm cookie fresh out of the oven and think to yourself "I could probably eat a whole bucket of these"? If that thought ever crossed your mind, the Pima County Fair has just the thing for you — a literal bucket of warm chocolate chip cookies. Don't worry, you can grab a cold bottle of milk, too!
A bucket is $25 and can be found at the Totally Baked! Cookie Joint booth.
Other deep-fried goodies 🍫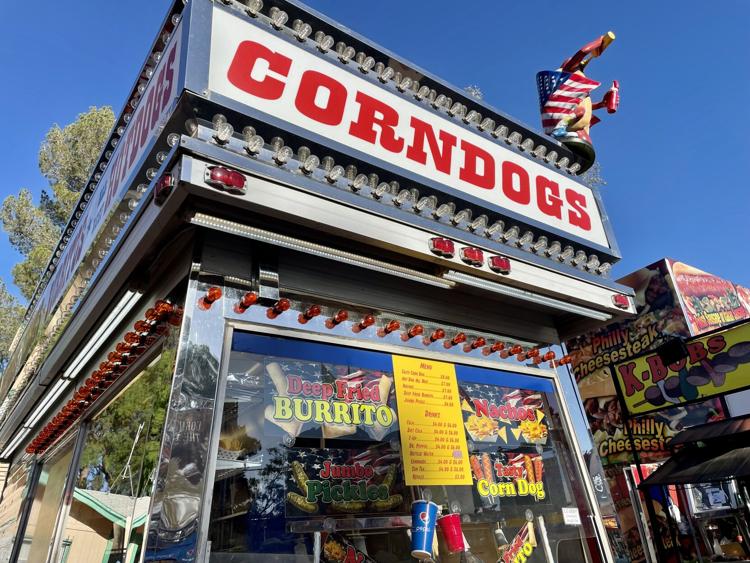 Of course, a visit to the fair isn't complete without a heart-stopping deep-fried treat. The Pima County Fair has numerous fried treats to choose from such as fried Oreos, cheesecake, candy bars and even butter. If you want something on the savory side, grab a footlong corn dog or a deep-fried burrito!
Prices vary per vendor.
The Pima County Fair runs through Sunday, April 30. For more information about the Pima County Fair, check out their website or Facebook page.
---
Our Eat + Drink coverage is supported by: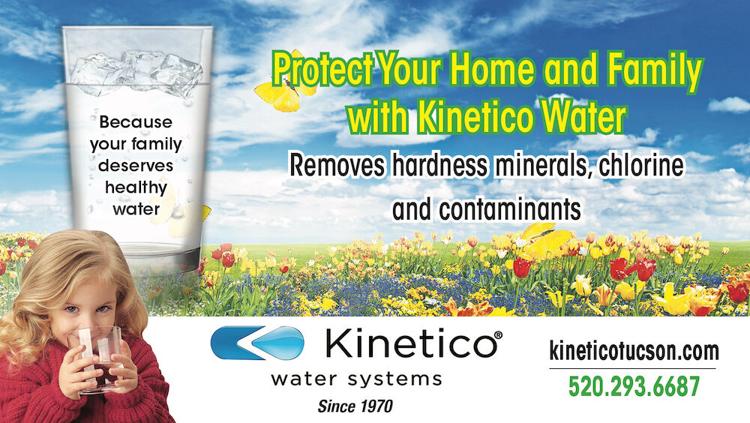 Great food and drinks start with great water
Restaurants, breweries and coffee shops know that clean, pure water is crucial. You can get that at home too with Kinetico Quality Water. Kinetico removes more contaminants than any other system. Get up to $500 off a non-electric, high efficiency patented Kinetico system (restrictions apply). Visit KineticoTucson.com.
---
What does "supported by" mean? Click here to learn more.