Three local eateries, a specialty butcher and a nonprofit group will be tenants in The Baffert at Five Points, a new residential and retail development near downtown.
The mix of tenants is exactly what developer Larry Kappler hoped for when he started the project at the unique Tucson intersection.
"These are the new Tucson small business owners," he said. "And I share their values."
The restaurants will be able to rotate the use of rooftop dining when the development at 747 S. Sixth Ave. is built out.
Kappler said he wanted to create "a residential refuge for tenants with amenities that act like an incubator for young entrepreneurs with built-in customers."
"These neighbors," he said, "appreciate local businesses and now these will be within walking and biking distance from their homes."
The tenants who will be part of the project are:
Casa Madre Restaurant, a fine-dining venue focused on local ingredients.
Gaji Restaurant, with traditional-recipe Korean food.
Ugly But Honest Pizza, with pies and a beer garden.
Forbes Meat Co., a custom butchery that supports local ranchers.
Young Life of Tucson, a nondenominational youth ministry that works with students, teen parents and youth with special needs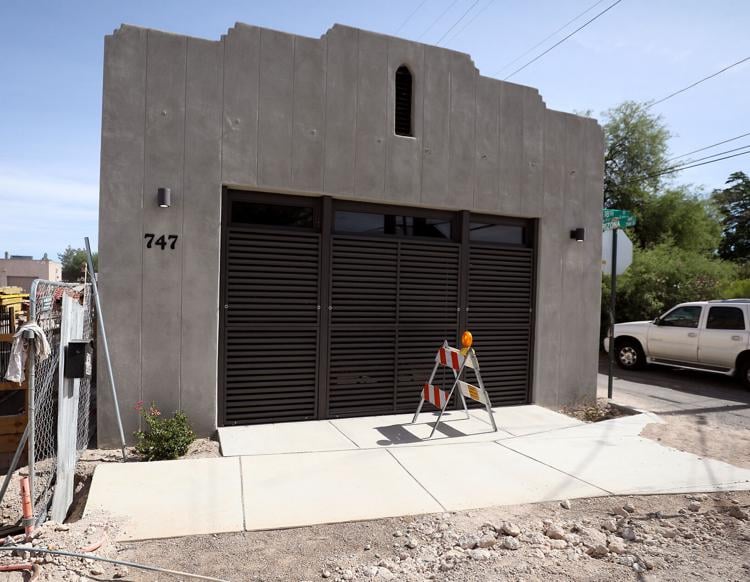 A dream come true
Dominique Stoller, the owner and chef of Casa Madre Restaurant, worked at a local restaurant until she started her own catering service in July 2019.
"The pandemic stopped all that," she said. "But, it turned out to be a blessing in disguise because I was able to spend time with my family and refocus."
Stoller had dreamed about opening a restaurant for many years and was looking at different venues when a friend sent her a newspaper article about The Baffert.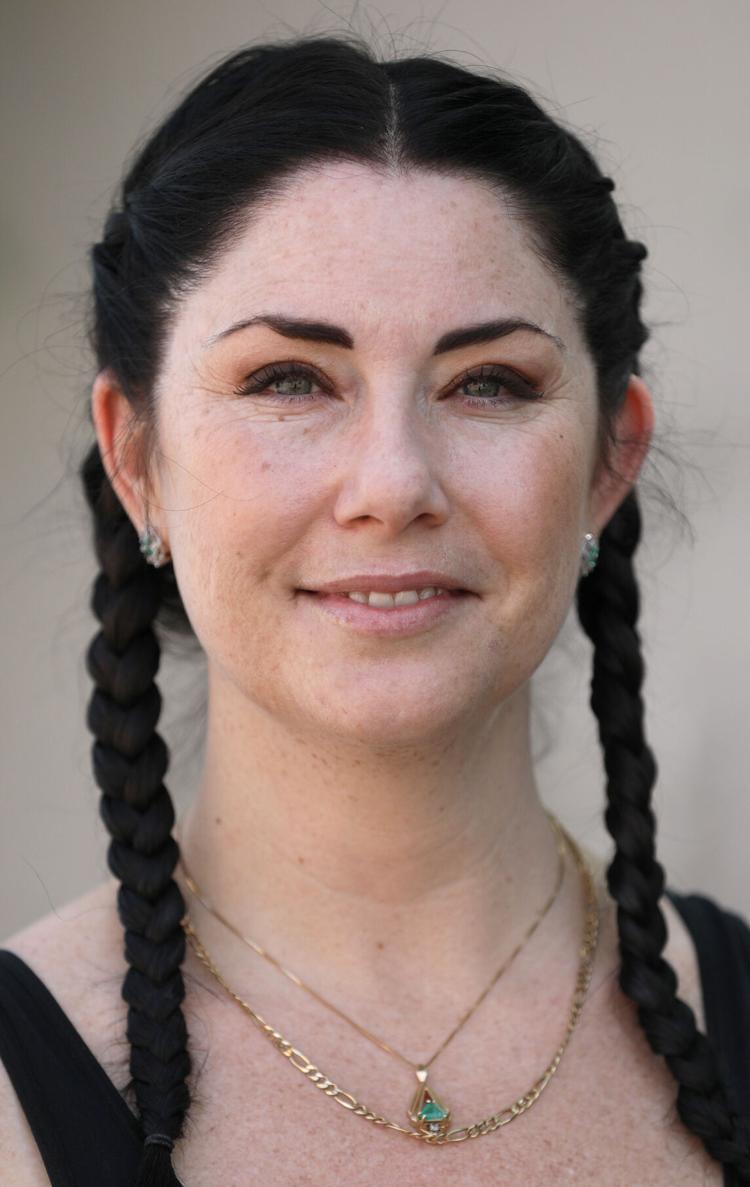 "I called the number and said, 'Hi. I don't have any money or anything but I want to open a restaurant,'" she recalled with a laugh. "They were interested because it turns out Larry is a foodie and loves local stuff — I was over the moon."
Casa Madre will occupy the old carriage house that sits on the property with about 760 square feet of interior space.
Stoller plans to have seven tables and six bar seats, plus patio seating.
"That will allow me to focus on the quality, taste and presentation instead of volume and cranking it out," she said.
A centerpiece of her Mediterranean and Latin influenced menu will be loomi pork belly wings, tossed in black lime and brown butter.
She'll start with dinner hours from 4 to 10:30 p.m., Wednesdays through Sundays.
The bar will feature craft cocktails.
Time to 'expand my own branch'
Raised in a family of restaurant owners, Jenn Bemis never considered running one herself.
With Korean cuisine, Gaji Restaurant will now be her venture.
"It's a comfort food for me in a big way that I didn't even realize until my adult life," Bemis said. "I did my fair share of of pizza and hamburgers and soda and, as I got older, I found myself really missing and craving Korean food and would call my mom and ask her how to make something."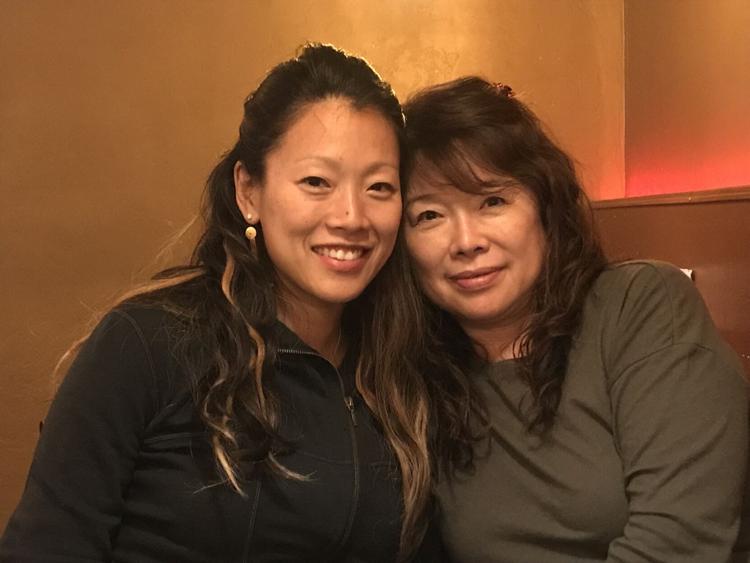 Gaji will occupy about 2,500 square feet on the ground floor of the new development and have a patio.
The menu will include slow-cooked broths, noodle dishes, savory pancakes and Korean bbq.
Her mother, Julie Hong, is her partner in the new restaurant.
They were eating at a restaurant in Five Points when they saw the sign for the future development.
"We thought, 'Huh ... this could be really interesting,'" Bemis said and made contact with developers.
"Turns out Larry had been to Korea and knew a bunch about Korean food and I was surprised," she said. "He's really invested in this neighborhood, not just as a businessman, but as a neighbor and he really enjoyed that it was just me and my mom. He didn't want a big corporation moving in."
Gaji will initially be open for lunch and dinner with a likely break in between.
Cocktails will include Korean and Asian beers, rice wine and local beers.
The name Gaji means branch and Bemis hopes the metaphor takes root.
"My parents and I still only speak Korean to each other because that branch is important," she said. "Now it's important to expand my own branch because it grows so many different ways."
Inscription on a wall
The Baffert at Five Points, aside from the retail, will have 14 apartments with underground parking for residents and a surface parking lot for visiting customers.
The modern residential complex will be framed by two brick towers in a nod to the surrounding architecture in Barrio Viejo, Barrio Santa Rosa, Armory Park and Santa Rita Park.
It is named after the Baffert family — part of the Laos Family Trust — who sold the lot to the Kappler family.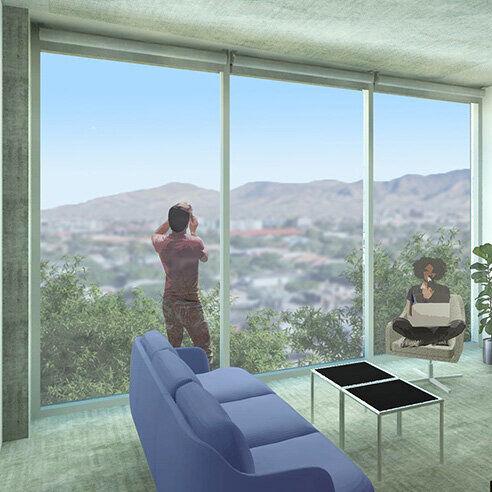 "The Bafferts were not all ranchers and racers, many were pioneering merchants," Kappler said. "They worked hard, took risks and if things didn't work out, they just tried something else."
When refurbishing the old carriage house, for example, Kappler found the word "potatoes" painted on a wall.
Turns out it was a produce warehouse at one time and the Baffert family cut and peeled french fries for Tucson restaurants.
Barring any major hiccups, The Baffert should have the retail components opened late this year or early 2022 and the residential part in the spring of 2022.
Kappler originally bought the land for The Baffert in 2015.
In 2018, when Tom Epperson closed and sold the Wanslee Auto Sales — the Ugly But Honest dealership — Kappler added that property to his project.
The original Clyde Wanslee Motors building will be occupied by Ugly But Honest Pizza, run by Nick Heddings, owner of Upper Crust Pizza.
"Tucson can be a hard place to get started in a business with a lot of obstacles," Kappler said. "My job was to get them through the arduous process and into brick-and-mortar.
"It's very invigorating for me."