The smell of ramen fills the air as customers pile into Maru Plus during the lunch hour. Neon light signs, cute plushies wearing strawberry hats and a massive mural of Godzilla decorate the walls, along with a giant menu filled with various noodles and onigiri dishes.
Tucson Japanese staple, Yoshimatsu, was once housed in this shop that sits on Campbell Avenue. After 22 years, it closed its doors, with chef and owner Yoshimi Tashima starting a new chapter.
Maru Plus, 2741 N. Campbell Ave., is Tashima's newest venture, serving as an expansion of its sister restaurant, Maru Japanese Noodle Shop, 1370 N. Silverbell Road.
After COVID-19, Tashima said she saw a shift in the restaurant business: people still wanted great food, but wished for faster service. She thought she could change up Yoshimatsu's style to better fit those needs, leading to the creation of Maru Plus.
With the help of Yoshimatsu's former sushi chef, Takayuki Takagi, Tashima transformed the space into a whole new restaurant filled with fun décor. She even painted the two murals on the wall: one is a giant bowl of ramen while the other is Godzilla enjoying a bowl of noodles.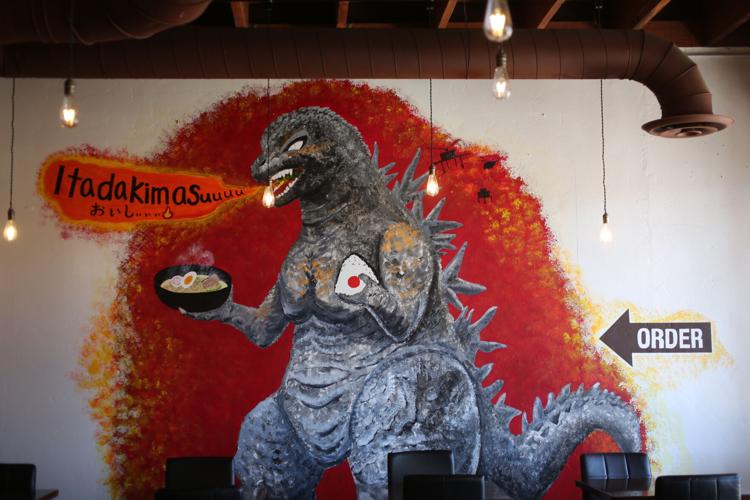 Maru Plus opened its doors on Nov. 1, serving various trendy onigiri, noodles and sushi dishes. Up by the register are also several sweet Japanese treats to indulge in, such as Pocky and panda cookies.
The restaurant even has a free toppings bar with sauces, veggies and seaweed so customers can add an extra kick to their meals.
Aside from the ramen and sushi, the menu also features a variety of Udon, which is flour noodles in traditional bonito broth, curry rice, and classic appetizers like shrimp tempura and pork katsu. Some of the meals even have a vegan option so all can enjoy.
Unlike a traditional sit-down restaurant, Maru Plus has customers order at the register and choose their own seating. Shortly after, their food is brought out, making it a fast yet tasty experience.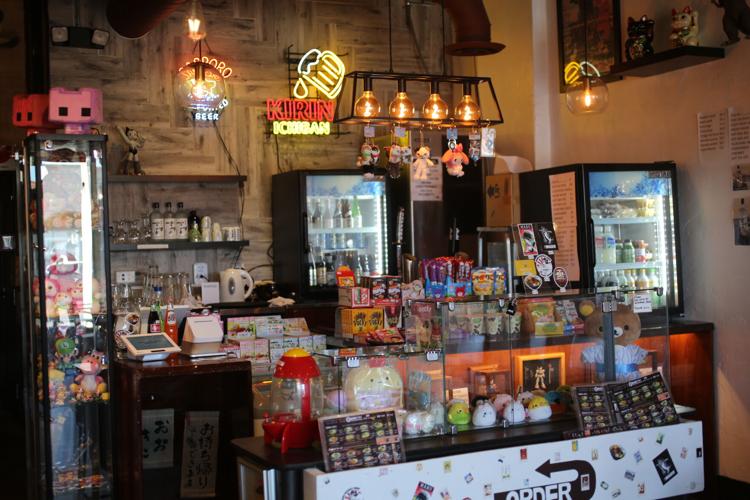 Both Tashima and Takagi say they have heard great feedback about the new restaurant, stating that many people are fans of their ramen. In fact, since they opened, they have been packed with customers, with the line sometimes going out the door, Takagi said.
While it was sad to see the beloved Yoshimatsu close, Tashima said people are enjoying Maru Plus just as much.
Maru Plus, 2741 N. Campbell Ave., is open daily from 11 a.m. to 9 p.m.