The James Beard Award semifinalist list had just started to leak on social media Wednesday morning when an employee of Wendy Garcia's west-side Mexican restaurant La Chaiteria broke the news to Garcia.
She was up for Best Chef Southwest.
The announcement came as a complete shock to Garcia. She was expecting to be in Tucson's culinary conversation on Wednesday, Jan. 25, but not as a James Beard nominee.
"Somebody from Yelp told me a month ago that we are going to be No. 10" on Yelp's annual Top 100 Places to Eat in the U.S., she said. "But this is a surprise for me."
Tumerico was actually No. 8 on the Yelp list released on Wednesday that also included Tucson's Buendia Breakfast & Lunch Cafe on North First Avenue at No. 26.
James Beard Awards are the Academy Awards of the foodiverse, given out by the James Beard Foundation, which works to celebrate, support and elevate the people behind America's food culture and champion a standard of good food anchored in talent, equity and sustainability, according to its website.
The James Beard Foundation will name the nominees at the end of March and winners will be celebrated in June.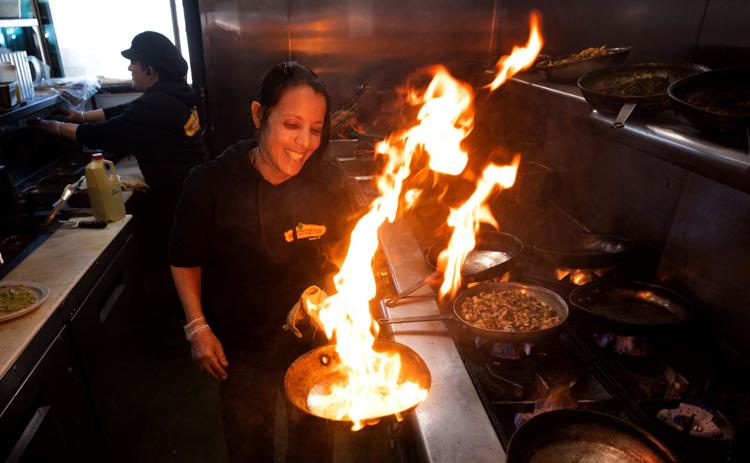 Garcia joins a handful of Tucson chefs who have been nominated including last year's winner Don Guerra of Barrio Bread, who took home the best baker award, and two-time nominee Maria Mazon of Boca Tacos y Tequila on North Fourth Avenue.
Garcia, who grew up in Chihuahua, Mexico, learning to cook alongside her dad and grandmother, started her vegan and vegetarian Mexican restaurant Tumerico from a table at the farmers market in 2013. She found an eager audience for her butternut squash tamales and started thinking about how she could use those recipes she learned from her father to create bold flavors in meatless dishes.
In late 2014, she opened the original Tumerico in the Sam Hughes neighborhood at 2526 E. Sixth St. Five years later, in spring 2019, she opened a smaller grab-and-go version with Tumi on 4th, 402 E. Fourth St. downtown.
"Tumerico is all about these traditional recipes that I grew up with," she said. "It's kind of like family. It reminds me of growing up, taking care of people."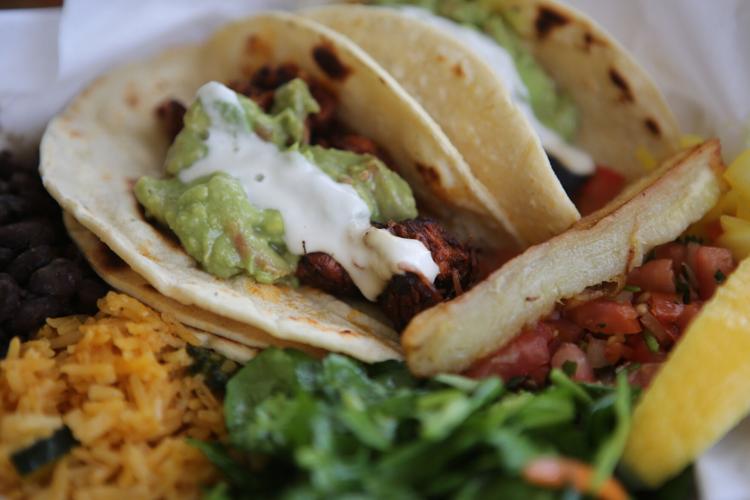 In December 2019, right before the pandemic took hold in early 2020, she opened the non-vegan Mexican restaurant La Chaiteria in a 3,000-square-foot former convenience store at 1002 W. Congress St., in the west-side Barrio Hollywood neighborhood.
All three restaurants are scratch-made, meaning everything including the array of fresh salsas, are made on premises using mostly locally-sourced products.
Garcia is no stranger to the national spotlight. In 2018, Guy Fieri featured her on his popular show "Diners, Drive-Ins and Dives."
She is the only Tucson-area semifinalist named this year, but others from Arizona also made the list including:
Silvana Salcido Esparza of Barrio Café in Phoenix, who is up for the Outstanding Chef honor
Proper Meats + Provisions in Flagstaff is a semifinalist for Outstanding Restaurant
Christian Lowe of Shift Kitchen & Bar in Flagstaff is up for the Emerging Chef award
JL Patisserie in Phoenix and Scottsdale is a semifinalist for Outstanding Bakery
Crystal Kass of Valentine in Phoenix is up for Outstanding Pastry Chef or Baker
Glai Baan of Phoenix is a semifinalist in the Outstanding Wine and Other Beverages Program category
Others up for the Best Chef (southwest) region are: Rene Andrade and Roberto Centeno of Bacanora in Phoenix; Jaren Bates and Brett Vibber of The Table at Junipine in Sedona; Nephi Craig of Café Gozhóó in Whiteriver; Fernando Hernández of Testal in Phoenix; and Yotaka and Alex Martin of Lom Wong in Phoenix
"We are so happy," Garcia said, adding that she believes she and her staff have a shot at the prestigious honor. "We're Tucson; we have great things here."