Barrio Anita's Oury Pool is re-opening with a splash. 
The historic pool, which has been closed since 2011, re-opened at the start of June.
"A lot of the elders from the neighborhood can remember swimming at Oury Pool when they were little," says Miguel García, the recreation assistant for Oury Recreation Center. 
The pool first opened in the 1930s in the small neighborhood east of I-10 and north of St. Mary's. The pool was closed in 2011 due to budget cuts, according to Sierra Boyer, the city of Tucson's community promotions and marketing manager.
For neighborhood residents like Gracie Soto, the closure of the pool dried up a beloved summer tradition.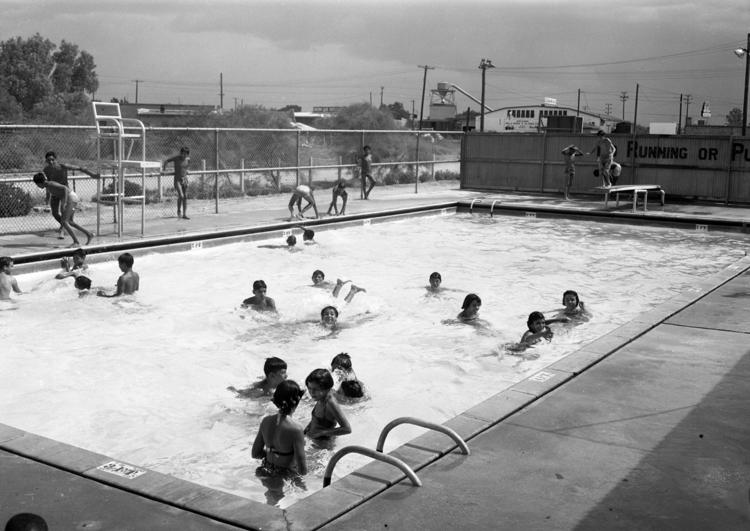 "I also have memories of being at our market and people coming in smelling like chlorine," Soto, 33, says."Seeing lifeguards coming in for lunch and snacks, seeing kids, my friends, coming or going from the pool getting snacks and buying sodas, walking with their towels and sandals and coming in all burnt. Those were my memories from when there were a lot more kids in the neighborhood." 
She wanted the same thing for her own son, who is now 10. She says she started asking Ward 1 City Councilwoman Regina Romero about the pool. As time passed, Soto continued to bring it up. She also started talking to other Barrio Anita residents about the neighborhood and the pool. Those conversations "brought life back into our neighborhood," Soto says. 
One of the biggest things the Ward 1 office heard from the neighborhood was the need to have the pool re-opened, and it was something that was important to Romero, says Marisol Flores-Aguirre, the ward's legislative director.
"We needed to put funding in place. It did take some time," Flores-Aguirre says.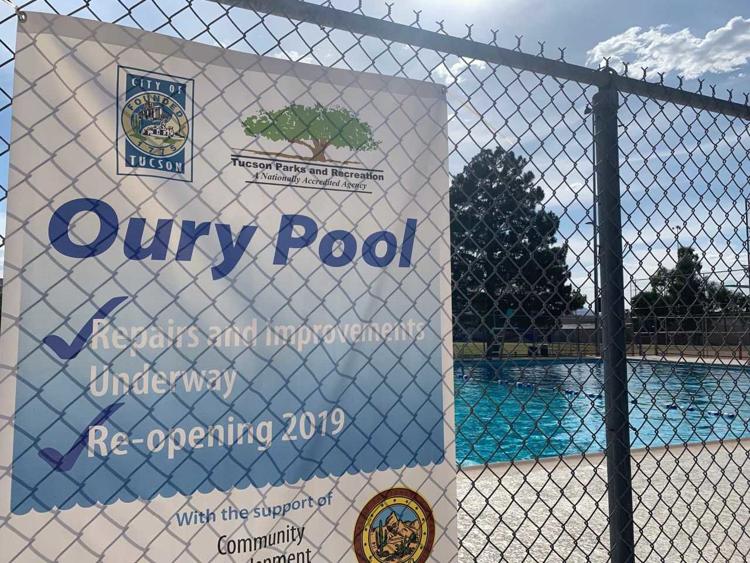 Momentum picked up last spring. 
In April 2018, Borderlands Theater highlighted the neighborhood's history and culture in the two-day event "Barrio Stories in Barrio Anita." The event included oral histories, poetry, mariachi, theater, an audio walking tour and more. That showcase was the culmination of more than a year of research, says Marc Pinate, the producing artistic director of Borderlands Theater. 
"As you start delving into the history, you realize what a tight-knit barrio it was," Pinate says. "That was the strength of that neighborhood and that did die out ... when people started moving out. Now the big issue is gentrification." 
Soto says "Barrio Stories in Barrio Anita" brought people back. 
"Marc and his volunteers brought something to our neighborhood that we needed so badly," Soto says. "And when he did that, I was so proud to be from Barrio Anita. It made me so proud and happy to see the elderly coming back and remembering."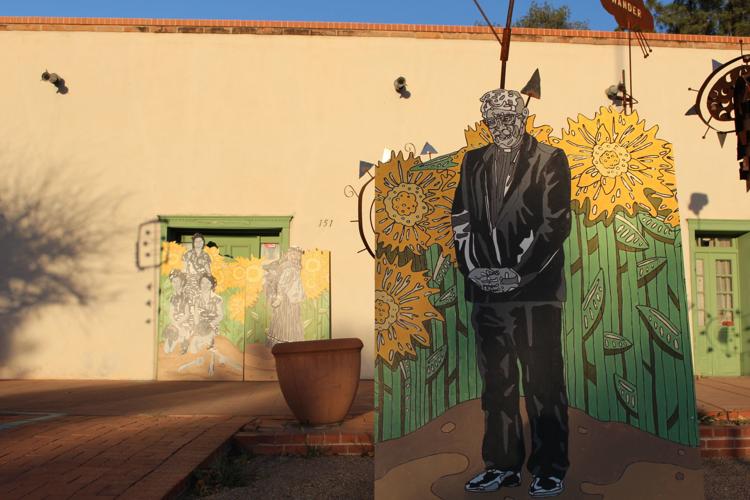 Last spring, Soto also learned Romero wrote a Tohono O'odham Nation Gaming Grant for Oury Pool. To bolster community support for and attention on the pool, Soto organized a small fundraiser, determined to see the pool open again.
That grant for $46,916 coupled with a Community Development Block Grant of $435,084, ultimately secured the funding necessary to renovate the pool and bathhouse. Necessary repairs included roof replacement, ADA modifications, pool re-plastering and deck resurfacing, among other things, according to the city.
The pool opened this summer on June 1 and will remain open through July 31. Garcia, the recreation assistant at the center, says kids have already jumped in. 
"To see people and families swimming in that pool is a relief," Soto says. "I'm just thankful it's open. There's a lot of work to be done still in my neighborhood, but I'm not going to give up." 
A pool party on Saturday will include a ribbon-cutting and some official statements and then a whole afternoon of swimming. Soto is planning Barrio Anita's first family fun day at the pool, with games, food and raffles. In the evening, Borderlands Theater will present the next in its quarterly "Tardeada" series on Barrio Anita at the Oury Recreation Center near the pool.
This Tardeada will celebrate the neighborhood's summer heritage — including pool stories — by putting Barrio Anita oral histories, documentary videos and other research online at barriostories.org. That website is grant-funded by Arizona Humanities.  
"I think salvaging this heritage is important, especially for our youngsters to have a sense of belonging and rooted-ness," Pinate says. 
The event will also include a conversation between lifelong neighborhood resident April Cruz and Ramon "Chino" Quiroz, the program coordinator for the neighborhood center for many years, Pinate says. Soto was one of the many children who considered him a mentor in the 1980s and 90s. 
Soto hopes families can start traditions of their own at the pool. 
"It has been really cool to see kids swimming," she says. "I saw my son swimming, and he's been asking his whole life about the pool, and it made me cry when I saw him swim. I was like, 'wow, I made it so while he's little, he can have his own memories.'" 
---
Pool hours
Sunday-Thursday, noon to 7 p.m. 
The pool closes for the summer on July 31.