The Tucson Botanical Gardens' newest exhibition brings the world of LEGO to Tucson with its large-scale sculptures made of the popular plastic bricks.
The exhibition features more than 40 sculptures built from over 800,000 LEGO bricks, according to the gardens' website. 
You'll find a large LEGO dragonfly, a lion, a tiger and more placed around the Tucson Botanical Gardens for renowned artist Sean Kenney's exhibit called "Nature POP!" The limited-time exhibit opened on Feb. 4 and is set to run until May 14.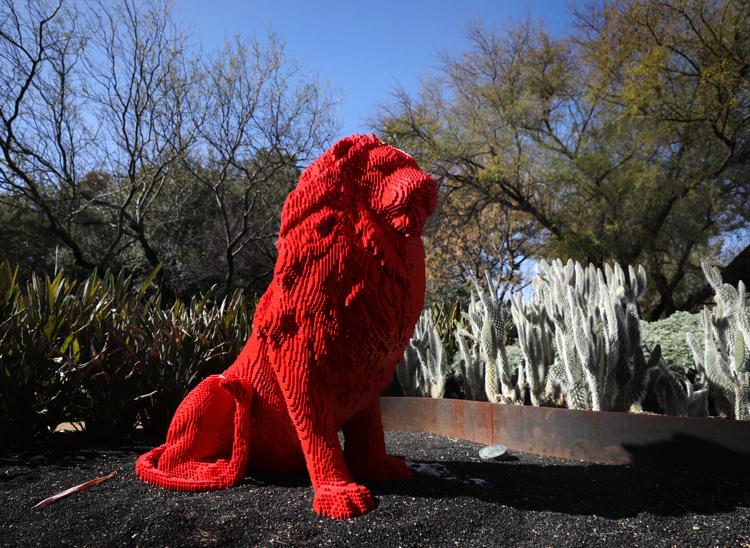 The Tucson Botanical Gardens, located at 2150 N. Alvernon Way, is currently open from 8:30 a.m. to 4:30 p.m. daily. Tickets cost $15 per adult and $13 per child ages 4-17 years old. Ticket discounts are available for military members, students and seniors ages 62 and up.
The LEGO sculptures were created by Kenney, who has created LEGO art for over 15 years, according to his website. Kenney was also a guest judge on the TV show "LEGO Masters."
"Nature POP! invites guests to consider how just as LEGO bricks are interconnected, so is everything in nature," according to the Tucson Botanical Gardens' website.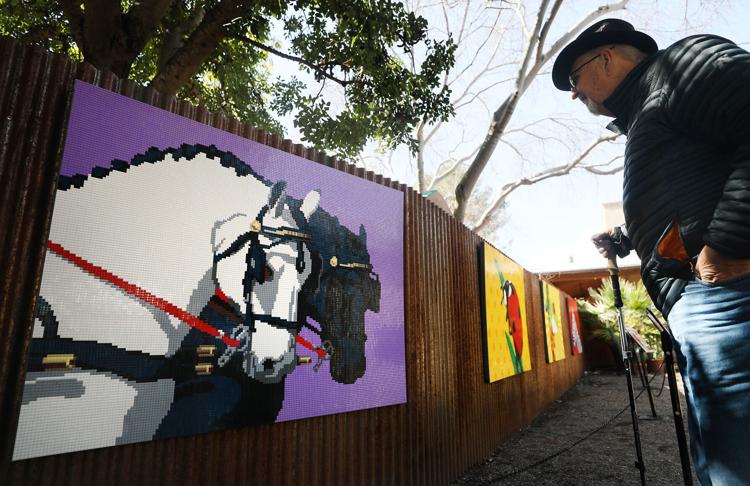 "The intricate displays explore the relationships that exist in nature, whether that be the delicate balance between predators and prey, the commonalities between species as they care for their young, or the impact that humankind has on the natural world. Supporting content enhances the experience with scientific facts about the creatures presented in the displays."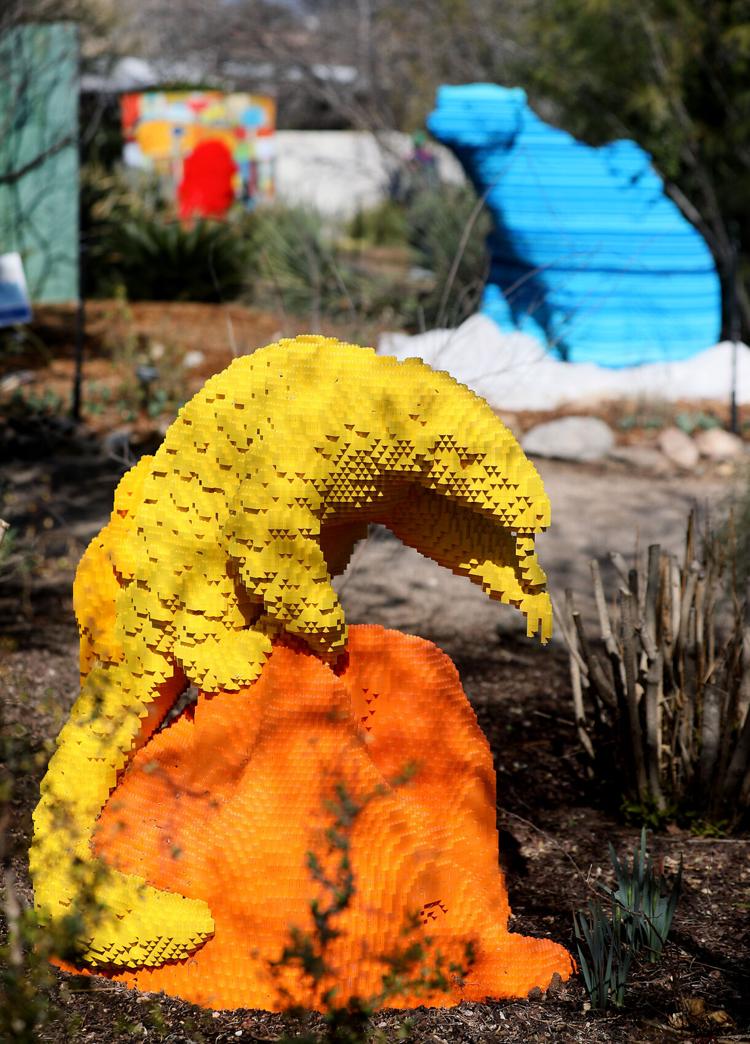 Kenney is no stranger to the Tucson Botanical Gardens. He had another giant LEGO exhibit at the gardens several years ago, the Arizona Daily Star reported in 2015. Previous sculptures included butterflies, bees and plants. This spring's exhibition will feature all-new, never-before-seen LEGO sculptures, according to the gardens.
"We are very excited to welcome Sean Kenney back to the Garden to debut his new exhibition in Tucson," Michelle Conklin, the executive director of the Tucson Botanical Gardens, wrote. "Nature POP! is the perfect way to launch the new year."
For more information about the Nature POP! exhibition, visit the Tucson Botanical Gardens' website or call 520-326-9686.