This spring, Kinasha Brown received an email that shook her to her core.
Brown, the assistant superintendent for equity, diversity and inclusiveness for Tucson Unified School District, had received plenty of emails from students over her 15-year career in academics.
But this particular email — with the subject line "Where I am" — was different than any other.
A student explained in the email that they had found it difficult to turn in assignments on time in recent weeks and that the quality of their work had decreased, not due to laziness, but rather the "gradual deterioration of (their) mental well-being."
The email detailed how since the start of the pandemic, district officials would try to give students hope that a return to in-person learning was on the horizon, but that hope was short-lived, as the county health department made it clear things were nowhere near back to normal. As the student's mental well-being dwindled, the risk the coronavirus presented to their physical health and that of their family was the last thing on their mind, the email said.
The student told Brown they felt like they were drowning in the ocean with an anchor tied to each leg.
"That really was the pivotal, stay-up-at-night, 'I've got to help these babies' moment for me," Brown said.
Brown got to work brainstorming ideas of how the district could do more to help students and families coping with trauma and stress as the pandemic dragged on.
That email also played a large role in the district's recently launched Tucson Unified Connect App that connects students with virtual or in-person therapy on demand and free of charge.
"Setting a new standard"
TUSD created the app from scratch, and is leading the pack in developing this type of technology, Brown said.
"Some schools have had apps before — the concept of a digital platform is not new — but we're the first school district to offer mental health through our digital platform," said Brown, who came to TUSD from a school district in Elgin, Illinois, in June 2020.
Last month, Brown presented the Tucson Unified Connect App to educational colleagues from around the country at a technology conference in San Diego.
"We're the national leader now in developing this," she said. "We're setting a new standard for diversity and inclusion."
The app, which launched Sept. 17, provides mental health support, and also student blogs, as well as information about job openings, events, scholarships, dropout prevention and much more.
It's available in the top six languages spoken in TUSD: English, Spanish, Arabic, Somali, Swahili and Vietnamese.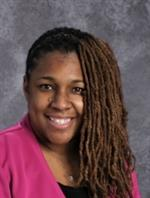 Because the app was developed in the pandemic, district officials were mindful of the challenges students said they were experiencing at the time.
"One of the things is, we weren't connected. We saw that on a national scale: People weren't connected," Brown said. "We realized as a district that our students were having issues and needed help outside of school. Our first priority was to create a platform for students to connect with us."
"It had to be a full-speed-ahead effort, because we had students out here who really, really needed help and support."
Virtual or in-person counseling
Brown and others knew they wanted the app to address education, be a resource and connect users with mental health support. They also wanted it to focus on not just students, but also parents and the TUSD community.
Mental health support on campus had been bolstered by the time students returned to school this fall, through creation of a crisis management team and the hiring of more counselors.
The app was designed to provide students the same kind of comprehensive support outside of school.
The mental health support component gives students ages 13 and up the option of virtual therapy through the online and mobile therapy company Talkspace, or in-person counseling with providers at Palo Verde Behavioral Health. Through partnerships with the district, students will receive two one-hour sessions a month of either virtual or in-person counseling.
The app's development and funding for three years of mental health support services was made possible through roughly $800,000 in Elementary and Secondary School Emergency Relief funds, federal dollars given to schools during the pandemic, Brown said. She credited TUSD Superintendent Gabriel Trujillo and his leadership team.
Tucson is only the second district in the country to enter a partnership with Talkspace, Brown said. Typically, she said, this type of partnership is seen in higher education.
Accessibility and diversity
There are three big barriers to receiving mental health support — cost, access and stigma — and the app is designed to take away as many as possible, Brown said.
Mental health services can be prohibitively expensive, with or without insurance, she said. "Oftentimes when you have to choose between paying a health-care bill and putting food on the table, you have to prioritize differently."
With services offered free of charge through the Tucson Unified Connect app, that barrier is removed.
As to access, it can take upward of a week or a month to obtain mental health services, even if a person has insurance, Brown said.
Talkspace provides students immediate support in the privacy of their homes, 24 hours a day, seven days a week.
"They have the opportunity to really be able to control and access that mental health piece," Brown said.
Talkspace will quickly match students with two to four therapists to choose from after a 90-second initial survey, asking about the student and why they're seeking help in that moment. The student then has the opportunity to spend 10 minutes with each matched therapist to decide who they want to work with.
Students also have unlimited, free text and audio messaging with their therapist when they're having situational stress or anxiety, and they're guaranteed a response five days a week.
"Network diversity is really important to us, in terms of making sure (the therapists) are representative of our students," Brown said.
With 44% of Talkspace's therapists identifying as Black, Indigenous and people of color, and 35% having experience with LGBTQ+ issues, Brown said Talkspace provides the diversity the district needs.
The third and biggest barrier is stigma. Even though mental health care is in the mainstream, for many cultures it can still have a negative perception, Brown said.
"Our greatest challenge is going to be the stigma," she said. "We've eliminated cost, we've eliminated barriers of access. We just need to push it out and encourage our young people that taking care of your mental health is just as normal as taking care of your physical health."
Registering on their phones
The district's communications department has launched a widespread marketing campaign, and is asking all TUSD employees, parents and community members to let students know about this resource.
School counselors are spreading news of the app to students and there have been website blasts, emails to parents and social media posts, said Rebecca Carrier, TUSD's counseling coordinator.
In addition to visiting classrooms, counselors have been meeting with groups to share the registration process and how to access the services.
"I've been hearing that there's a lot of interest. Students are excited to hear about it, and they pull their phones out right there to register," Carrier said. "Parents have been calling and asking questions."
Brown said 350 app users signed up in the first two weeks.
Carrier said the district has had a partnership with Palo Verde Behavioral Health for years, which included crisis services for students and working closely with TUSD counselors. She's excited about the expansion of services to include regular counseling for students who are not in a crisis or emergency situation.
The district is close to achieving its goal of having one full-time counselor in every school. Still, with school counselors limited in time and scope of services, the Tucson Unified Connect App will be a game-changer in providing unlimited access and equity to therapy, Carrier said.
As Brown describes it, "This is a gift that can mean the difference between life and death. It breaks the chains of generational curses for some, and can change one's life trajectory. We're giving the gift of mental health support so that we're treating the whole student."
Where to find the app
The Tucson Unified Connect App can be downloaded for free from the App Store for iPhone users and Google Play on Android.