---
If your summer plans include exploring trails around Southern Arizona, you're not alone. 
Although desert hiking options are limited during summer's triple-digit temperatures, the Tucson area still has plenty of cooler options, especially for those who are willing to rise early. 
We chatted with spokespeople for Coronado National Forest (that includes Sabino Canyon, Madera Canyon and Mount Lemmon) and Arizona State Parks, and both reported that Southern Arizona's wide open spaces have seen a heavy stream of visitors in the last few months. 
"A lot of people have canceled summer vacations, but are still going to get out and enjoy nature..." says Heidi Schewel, the public affairs officer for Coronado National Forest. 
If you are planning to go exploring this summer, here are some tips to consider so that we can all safely enjoy the great outdoors. 
Be flexible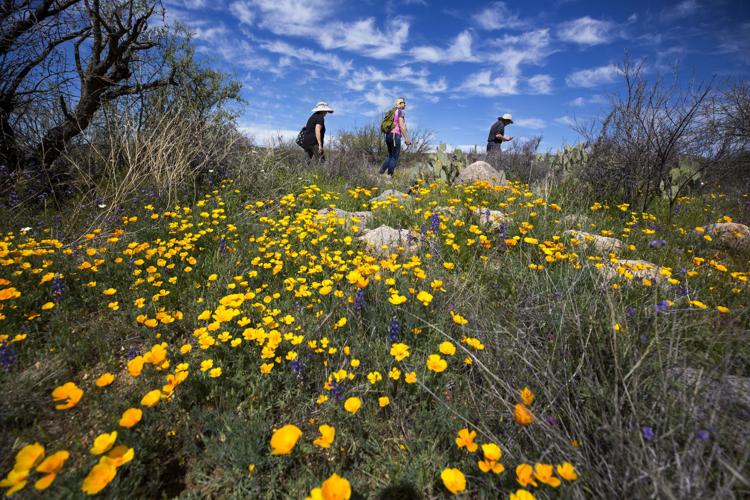 It's crowded out there. You are not the only one who thought a trip up Mount Lemmon would be a great break from the many days spent at home. 
Michelle Thompson, the chief of communications for Arizona State Parks, says if you have plans to explore a state park, go early to beat the crowds. At Patagonia Lake, for example, the lake is implementing reduced parking and temporary closures to promote social distancing. Over the Memorial Day weekend, the lake reached capacity (about 75 percent of its usual capacity) and closed to any additional beachgoers, Thomspon says. 
Southern Arizona has a variety of state parks to explore. Visit azstateparks.com for updates and information about other state parks. 
Be a super prepared hiker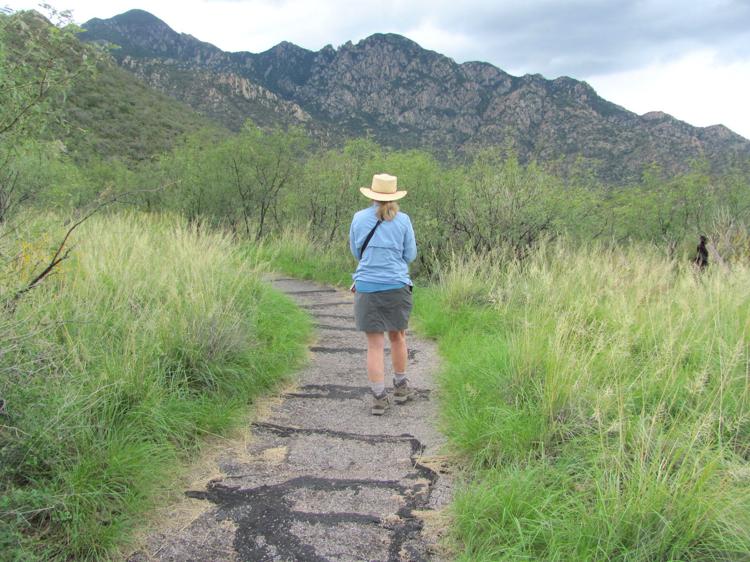 This is always a good idea, but especially now. 
Schewel with Coronado National Forest says in high-use areas such as Sabino Canyon, the visitor's center and restrooms are still closed (although there are portable toilets). Restrooms are also still closed at Madera Canyon. Some are open on Mount Lemmon. Coronado National Forest is opening sites in phases. 
Restrooms and visitors centers at Arizona State Parks should be open, Thompson says. 
No matter what, don't assume someone is going to pick up your trash. Pack out whatever you bring. 
"We're asking people to go by the Leave No Trace principles and take their trash," Schewel says. "We're having a serious problem with people leaving trash and garbage."
Pima County's parks and rec division also asks that people pick up their own trash but leave litter left behind by others so that parks maintenance staff can deal with it safely. 
"Pack out all of your litter," Thompson says. "If you drop a tissue, then our rangers have to go pick that up. It's especially important right now to pack it in and out." 
Pima County's parks division has a great resource of safety reminders that are pertinent to exploring the outdoors during the pandemic, no matter where you hit the trail. Highlights include staying home if you are sick, keeping at least 6 feet between your party and other hikers, trying not to touch trail signs and other park infrastructure, bringing hand sanitizer and knowing your limits. Now is not the time to take risks that land you in an emergency situation needing help from first responders. Get more helpful tips here. 
Although you will find some picnic sites and ramadas open, both Arizona State Parks and Coronado National Forest ask for people to avoid gathering in groups. Go here for a list of recently opened recreation sites in Coronado National Forest. 
Also take a mask to wear while passing people on the trail. Coronado National Forest asks that visitors wear masks when interacting with employees. 
Remember summer safety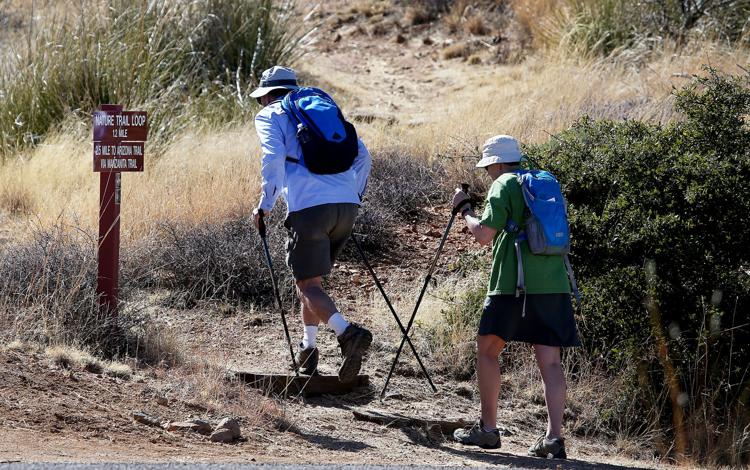 There is an excessive heat warning in place for this weekend, with temperatures blazing past 100 degrees. Please don't go hiking in super hot conditions.
Even on Mount Lemmon it will get hot, Schewel says. 
"We're always pushing situational awareness," she says. "Check the weather forecast. ... Wear proper, layered clothing, a hat and sunscreen. You should have good, sturdy shoes and water and food and snacks, and we advise not traveling alone." 
Also remember that the monsoons that cool us down later in the summer also bring the risk of flash floods. So just pay attention. 
It's also important to know your own limits and be willing to turn around if you run low on water or lose the trail. And plan to hike early to avoid not just the crowds but the heat. 
Like with restrooms, don't count on water fountains. Make sure you bring enough water when you leave home. 
There is also a high risk of wildfires right now, so having a safe hiking experience requires protecting against fires. Schewel says a fire on Mount Lemmon just last week was caused by a human. 
"It's not just having a campfire," she says. "One less spark means one less wildfire. Each and every person needs to be thinking about what you're doing and not causing that one spark."
That can mean a spark caused by chains dragging on asphalt or from a cigarette. 
Currently, there are restrictions in Coronado National Forest on campfires, charcoal fires, target shooting and smoking, among other things. Make sure you brush up on those and other restrictions before you head to the forest. 
"We really hope that people in the parks can recreate responsibly," says Thompson. "There is only so much that we can regulate and monitor as park rangers. If you're not feeling well, don't come to the parks. If you're not feeling well, the outdoor environment is not a safe place to be." 
---