---
The weather is warming up and we've been noticing some pops of color from patches of wildflowers, just a couple signs that spring is on the way!
Spring is definitely one of the best times of year in Tucson with so many family-friendly things to do. Here are three things we're looking forward to.
Spending all your time outdoors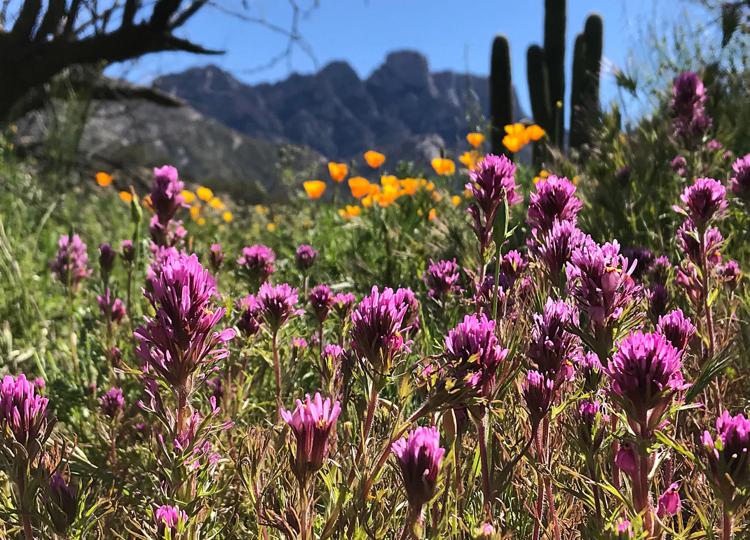 We strongly suggest taking advantage of all the lovely spring days before having to hole up indoors with the AC on full blast when summer takes over. 
Explore some new trails together as a family and take in the sights of blooming wildflowers or towering saguaros (and hopefully some running water when spring rains hit). Find seven trail ideas and helpful tips here. 
The next few months are full of walks and races the entire family can take part in with fun themes including doughnuts, St. Patrick's Day and dirt. Check out a big list of upcoming events here. 
And save the date for one of our favorite community events, Cyclovia, which rolls around on Sunday, March 29. Streets in downtown and South Tucson will be closed to cars and open for walking, biking, roller blading, music playing and fun having.
Tucson Festival of Books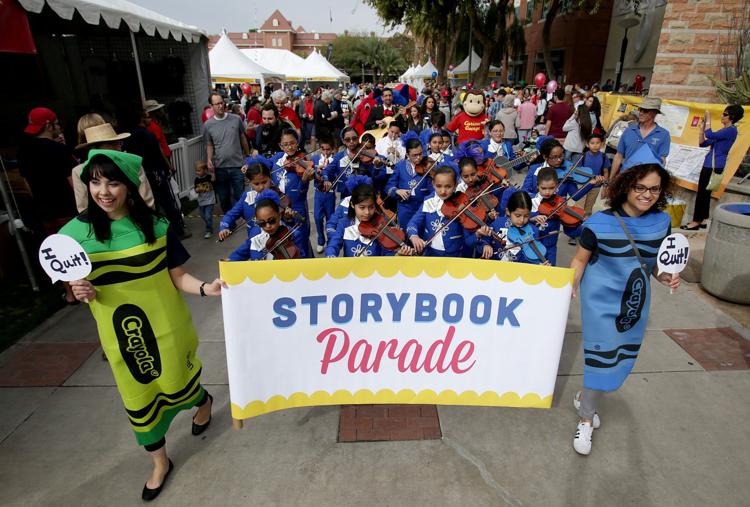 This annual celebration of books, reading and authors has something to delight book lovers of all ages. You can hear from authors and illustrators spanning all genres at any one of the moderated panels, get your favorite books signed and add new titles to your family's book collection at the Tucson Festival of Books on March 14 and 15.
The Children & Teens area has performances, story times and lots of opportunities to meet the people behind your kids' favorite books (including the characters themselves!). The Science City area has lab tours, demonstrations and tons of hands-on STEM activities for curious minds.
Rides and fair food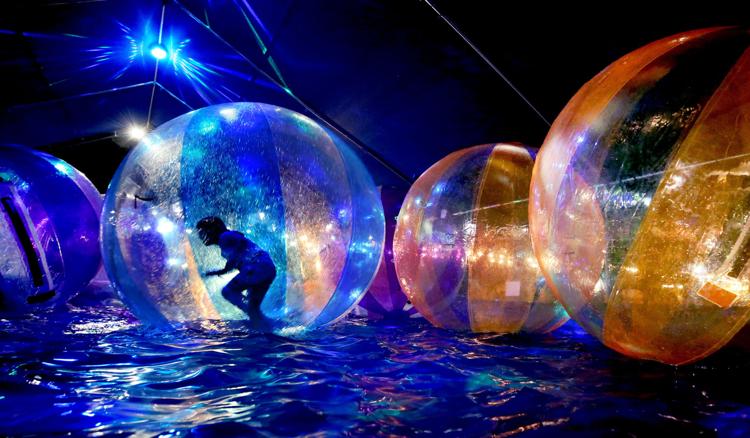 April in Tucson means two things: fun rides and fried food.
First up is Spring Fling, the University of Arizona student run carnival, which takes over the campus the first weekend of the month (April 3-5) and features dozens of rides, games, food booths and entertainment. 
Then from April 16-26, the Pima County Fair brings days full of live music, exhibits, games, rides and all the classic fair food (we can't wait for curly fries and funnel cakes). There are some pretty tame rides in the fair's Kiddie Land area, and more adventurous rides for your family's thrill seekers throughout the rest of the carnival so everyone can join the fun. Check out the fair's website for promotions and discounts to save a little money on your outing, we especially love that kids can earn three free carnival rides by reading three books. Learn more here. 
---
When: Sunday-Thursday, March 16-20, 8:30 a.m. to 12:30 p.m.
Cost: Register here, 15 spaces available, ages 4-7; $155 non-members and $125 members.
Find more information here.