For the kid who can name every dinosaur that ever lived or is obsessed with collecting all the cool rocks they find on their walks around the neighborhood (OK, we know some adults who do these things, too) there's a brand new exhibit at Flandrau Science Center & Planetarium to see some pretty impressive fossils, minerals and meteorites. 
The "Puzzling the Past" exhibit showcases collections of these unique specimens to explore Earth's geologic history.
The exhibit has taken over the lower level of the center that previously housed the University of Arizona Gem and Mineral Museum, which is moving into its own dedicated space downtown.  
Bill Plant, the center's exhibits director, says museum goers will see "how fascinating and rich Earth's history is. How much there is to learn by looking at the past."
Here are three cool things to check out while you're there. 
So many trilobites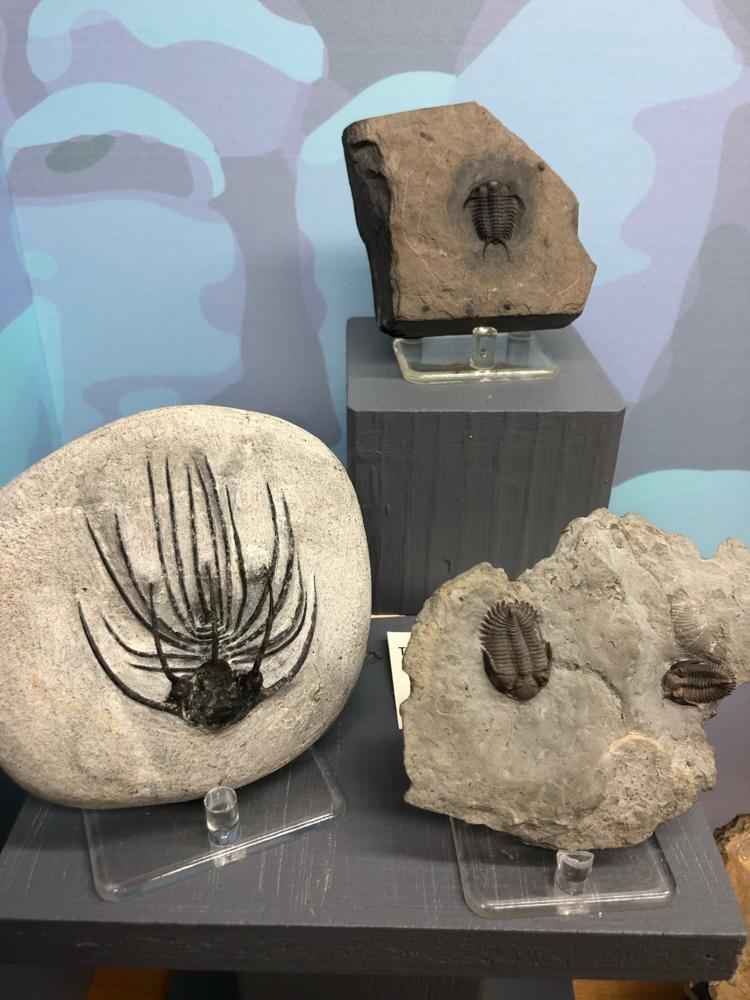 Dozens of fossils of these ancient ocean-dwelling creatures are on display in the new exhibit, ranging from teeny tiny specimens that are less than an inch long to a full-size replica of Isotelus Rex, the largest trilobite fossil ever discovered at more than 2-feet long.
They might look a little like creepy bugs, but these creatures were affectionately described as "butterflies of the sea" by renowned trilobite researcher Riccardo Levi-Setti, because of their shape that allowed them to glide through the water.
More than 20,000 trilobite species have been discovered, and they existed for more than 270 million years, before being wiped out during The Great Dying, a mass extinction event that eliminated nearly all life on Earth. There are examples on display from many different time periods, showcasing the diversity of these arthropods.  
Get up close with a T-Rex skull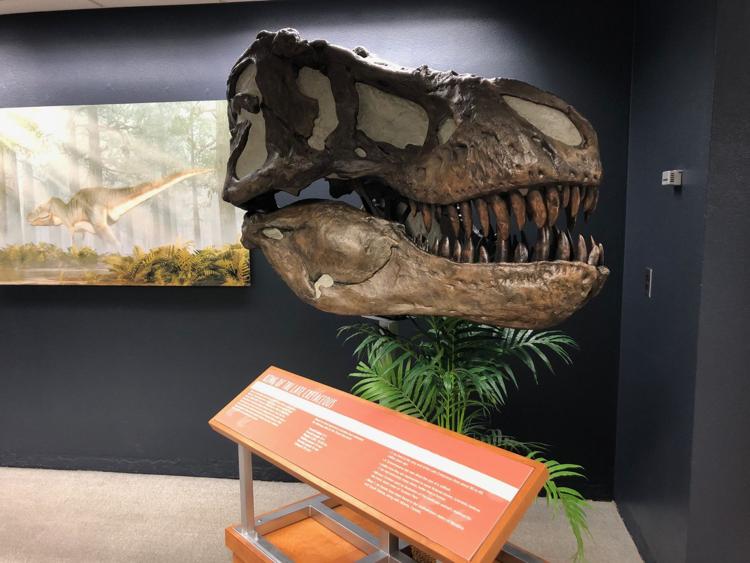 This replica cast of a Tyrannosaurus Rex skull has been on and off display at Flandrau over the years, but now it has a permanent home in the Puzzling the Past exhibit. The skull was cast from the T. Rex specimen AMNH 5027, which is on display at the American Museum of Natural History in New York City and was the first T. Rex mount to be displayed to the public in 1915, making it super famous. You might even consider it a movie star — its silhouette was used for the artwork and logos for the "Jurassic Park" book and film series.
Earth and space rocks!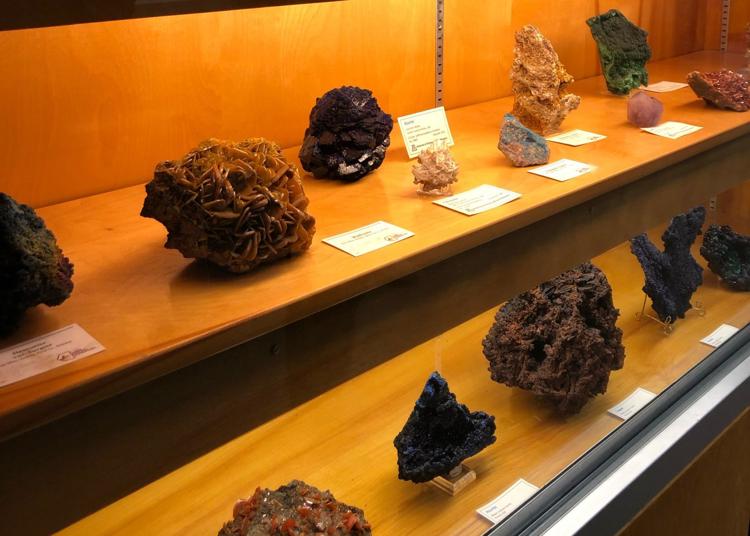 Display cases throughout the exhibit hold mineral and meteorite specimens, showcasing the elements that can be found on Earth and those that come from outer space. 
In one mineral display, you can learn about how minerals are identified and classified and what sets them apart from regular old rocks, including their luster, transparency and hardness.
You'll also learn a bit about mineral collecting and how collectors decide why and what to collect. The display includes a few micromounts — itty bitty mineral specimens mounted on a cactus needle or pin that at first glance don't seem too impressive. But check out the magnified photographs displayed beside them to see how intricate and complex these tiny treasures are.
"It's amazing how beautiful they are when you look closely at them," Plant says. "You can see this entirely hidden world within these tiny specimens."  
Another display shows the minerals in their original form beside products we use them in throughout our every day lives. So you can see what zirconium looks like before it's added to your anti-perspirant or bismuth before it becomes Pepto Bismol (hint: It's not bright pink). Also, you'd never think that tofu and drywall have anything in common, but you'll discover that they do — they're both made with gypsum! 
The meteorite case has several small specimens found around the world and a replica of the famed Tucson Ring, a sizeable, uniquely shaped iron meteorite discovered in the Santa Rita Mountains and then used as an anvil by blacksmiths in the 1800s is also on display. 
If you go
When: The center is open Monday through Thursday from 9 a.m. to 5 p.m.; Friday from 9 a.m. to 10 p.m.; Saturday from 10 a.m. to 10 p.m.; Sunday from noon to 5 p.m. 
Cost: $16 for adults; $12 for children ages 4-17, senior, military and college students and free for children 3 and under. Admission includes access to exhibits and one planetarium show.