There are so many hiking trails to explore in and around Tucson. But having so many options also makes it kinda hard to decide where to go, especially for the casual weekend hiker.
That's where we come in. (Hi!) Johanna is an occasional weekend hiker who thinks all hikes should end in water. Veronica is a newbie hiker who refers to the outdoors as "The Nature," but is excitedly discovering a little about Tucson and a lot about herself one trail at a time!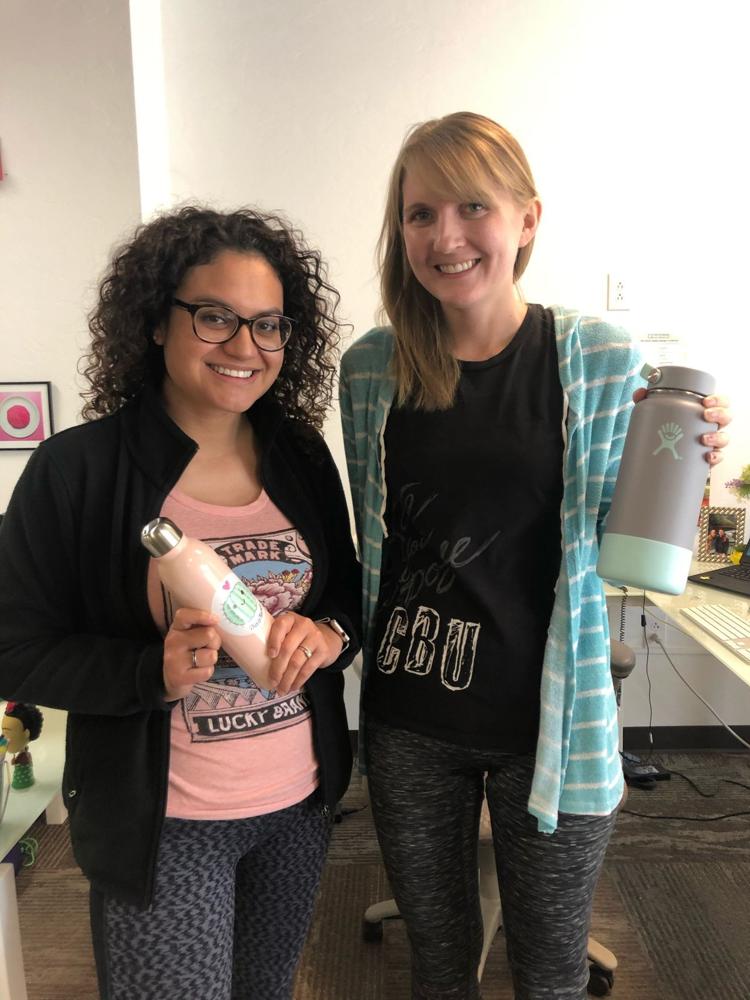 We'll hike some of these trails and tell you what they're really like. We'll tell you how hard a trail is, if it's kid-friendly or too creepy to do alone, where to park and what the bathrooms and water situation is like. Happy trails! 
Standing beside mighty saguaros piercing the bright, blue sky, we found it hard to believe this forest of gentle giants was just 15 minutes from downtown. 
A part of the relatively new preserve in the Tucson Mountain Park west of the city, the Painted Hills Trail offers some of the desert's best — towering saguaros and sweeping views — without requiring you to leave civilization too far behind. 
We hit the trail on a Wednesday afternoon, eager to stretch our legs after a morning at our desks. The desert vegetation was a welcome break. We think you'll agree.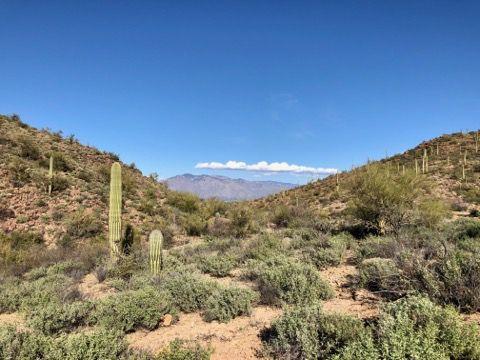 How to get there
The Painted Hills Trailhead is super easy to find and is a quick, 15-minute drive from downtown. Head west on St. Mary's Road until it becomes Anklam Road and continue on. It's just a bit west of Morgan Maxwell K-8 School. You can also enter this address in your maps app and it will take you directly to the parking lot: 3590 W. Anklam Road.
About the trail
We hiked about 2.5 miles, starting at the Painted Hills Trailhead and taking the trail that mostly ran parallel to Anklam Road. This means that you're never truly alone in the nature. For the first stretch of the hike, you can hear cars, and as you climb higher, you can see super fancy houses perched on the hills. 
For the most part, the trail we took was out-and-back, which means to get back to the trailhead, you have to turn around. There are other parts of the trail system you can explore to lengthen your hike. In total, this hike took us about 90 minutes, but we bet you could do it faster. We stopped a lot. 
The trail starts pretty flat and crosses several, narrow washes. We loved the width of this trail — we were able to walk side-by-side the entire hike. You'll climb several hills on this hike, but nothing too strenuous or rocky. You're hiking away from the city, so make sure you turn around periodically for some gorgeous desert and city views (there's even a nice view from the parking lot!). 
After about 20 minutes of walking, we strolled beneath several enormous saguaros. We estimated them to be about five Veronicas tall. (For context, Veronica is roughly 5-feet tall). Also, don't fault our measuring system. We admit that there is lots of room for miscalculation here. 😂
Neither of us could ever remember being so close to such gigantic saguaros. You'll have to take a mental picture when you go. Photos can't really capture their majesty.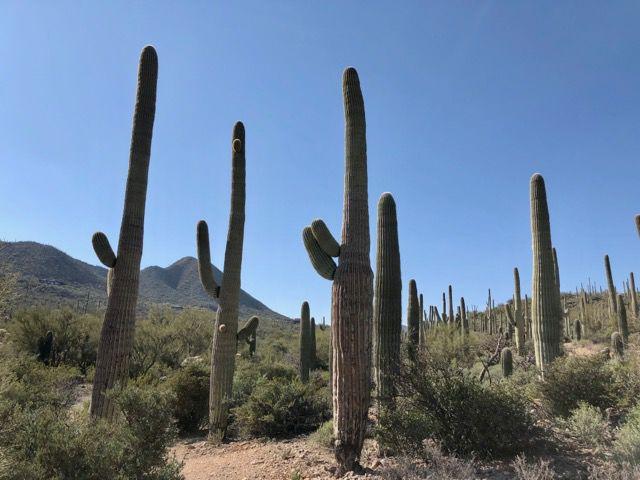 Because the trail is relatively new, there are temporary signs posted along the route with a map to guide you. You'll notice that this trail system is far more extensive than what we explored. As always, you can level-up your hike by adding to it.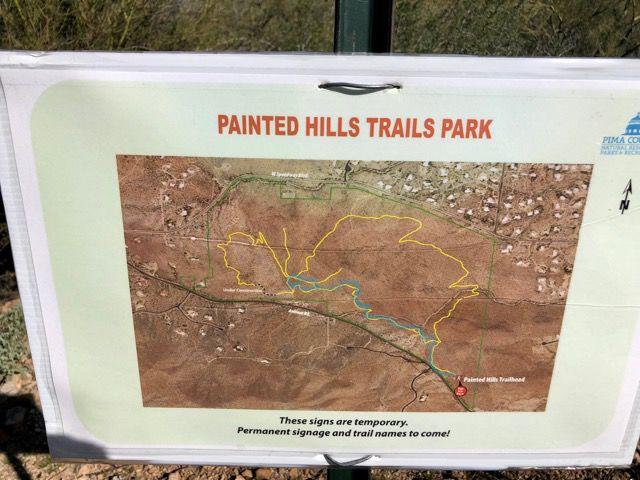 About forty minutes in, we encountered a fork in the trail. Go either direction for a small loop that added about 10 minutes to our hike. If you hate climbing up steep hills, we recommend going right. Of course, that means you have to climb DOWN a very steep hill, but on Wednesday, we preferred that to the alternative. 
When we completed the loop, we turned around, soaking in those views the whole way down. 
We loved this hike for a quick workout that won't take up your whole day and leave you sweaty and exhausted. 
One important thing to note: This hike is pure desert. That means no shade trees whatsoever, so we'd steer clear of this one when hotter months arrive.  
How hard is it?
The part of the trail we trekked is fairly easy and wide, mostly flat and smooth. However, the path does get rockier the further in you climb and there is a steep hill toward the end of the loop we did, but you can always turn back before that part. 
The best bits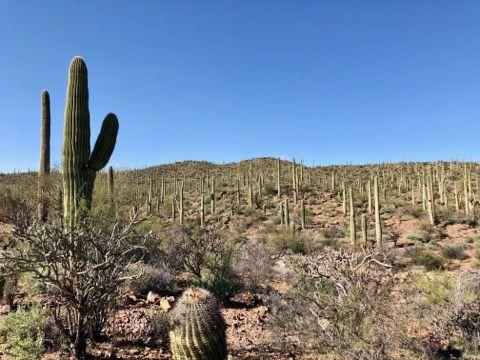 Veronica: Being surrounded by towering saguaros was the highlight of this trail. They're EVERYWHERE! With the other recent hikes we've done, there have been lots of saguaros to enjoy looking at from a distance, but on this route they're so close you could hug them (though we strongly advise against it). This hike was also easy enough and close enough to downtown that if you needed a little nature break in the middle of your work day you could do this on your lunch, and for those days when it's impossible to find parking on Tumamoc Hill, it's a nice backup option. 
Johanna: I'm still thinking about those saguaros. I just can't get over how tall they are and how close we got. It really is awe-inspiring. 🌵
Does it feel safe to go alone?
We like to think that everything is better with a friend, but this trail is safe enough to go solo. We hiked the trail on a Wednesday afternoon and saw a few other hikers and a mountain biker. Plus, much of the trail runs parallel to Anklam Road, so there are always people in the area if you find yourself in a jam.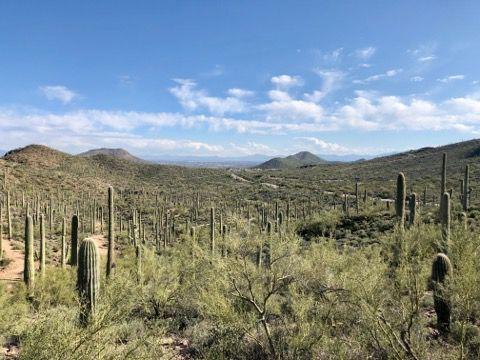 Family Call
The portion of the Painted Hills Trail we explored is pretty family-friendly and manageable for multiple generations of family members (and on-leash pets). Kids as well as older family members could traverse most of it pretty easily. It's a great place to take visiting family for a quick excursion to be immersed in majestic saguaros. 
Facilities
Be sure your water bottle is full and you have plenty of extra water with you when you set out for the trail as there isn't a water fountain here. And like many trails, you won't find any restrooms either. You'll just have to go to nature if nature calls. 
Parking
There's space for about 19 cars in the parking lot at the trailhead.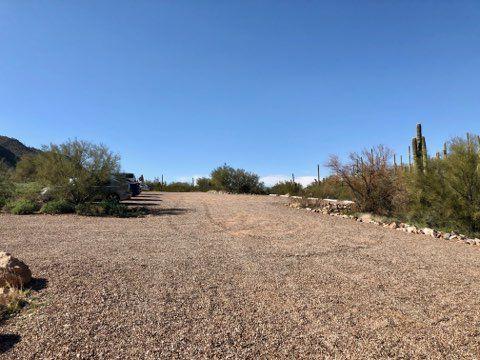 Other helpful tips
The trail is open dawn to dusk and dogs are allowed on leashes.
As with any hike, make sure you:
• Take plenty of water and snacks
• Wear sun protection (sunscreen and/or hat)
• Tell someone where you're going
• Listen to your body and know your limits (it's OK to turn around at any point on your journey, even on a loop)
• Be safe if you encounter flowing water on your hike