Whether you're searching for your person on Hinge or hoping to meet them face-to-face, I think we can all agree: dating is hard.
We want to make the process a bit easier. From quick first dates to big-budget occasions, here's our big ol' list of Tucson date ideas.
Something quick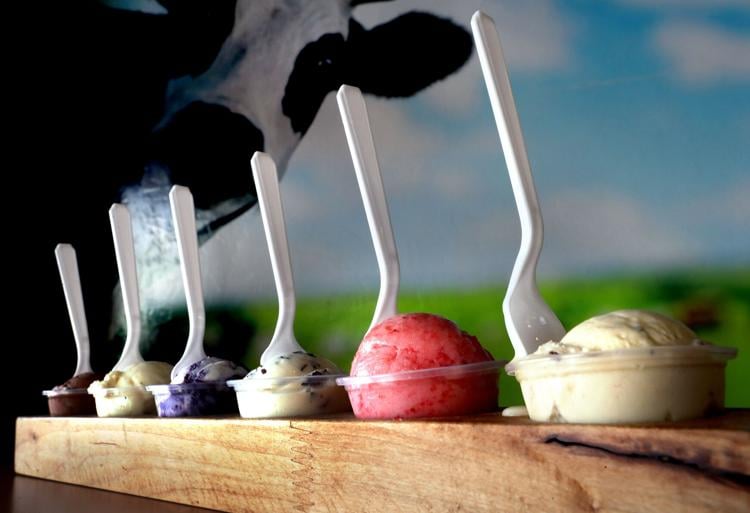 Let's be real, y'all. When you go on a first date with a complete stranger, the vibes might be off from the get-go. Here are some date ideas that can be quick if need be — but can go on longer if you want them to. 
The most obvious is the beloved coffee date. Try Cartel Roasting Co. (which is also home to Penelope Pizza if you get hungry), Caffe Luce or Crave Coffee Bar. If you're both book lovers, new Oro Valley bookstore Stacks Book Club offers coffee flights.
Not into coffee? Try the teas at Scented Leaf, Unitea or Ni Hao Tea, or go on an ice cream date. Get a cup of gelato at Frost or share a flight at The Screamery.
Other options: Raspados are always a good choice, as are the churro creations from Just Churros (they have mini decks of Uno on the tables, too!).
If you're looking for food, but something fast-casual, you could try: Tacos Apson, Rollies, Ceres or American Eat Co.
Poolside movie and yard games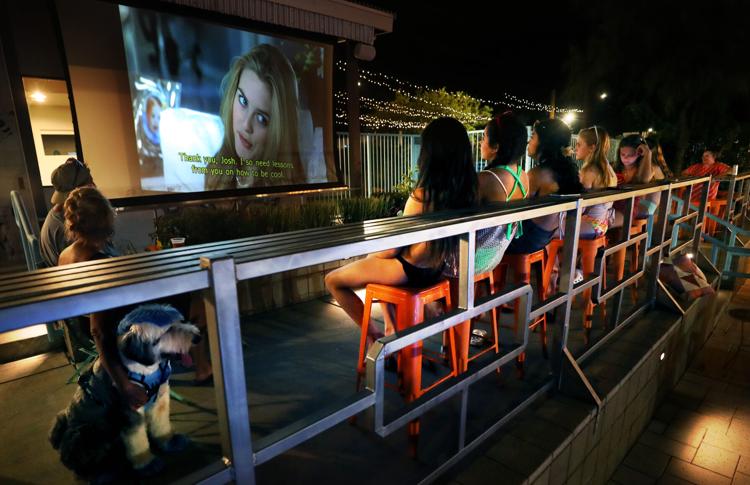 This is one of my favorite date ideas as of recent. Every Friday through October, Hotel McCoy pulls down a projector and plays a movie by the pool. A day pass to the pool is $20 if you want to get into the water, but it's free if you just want to pull up a chair and watch the film. (The audio is sometimes a bit soft depending on how much splashin' is going on in the pool.)
Hotel McCoy, 720 W. Silverlake Road, is also home to food truck Tran's Fats, which is serves the crunchy potato mochi that I've fallen in love with (get it with the gochujang). There are also yard games — foosball, giant Connect 4, cornhole and ping pong — plus an indoor bar if you want drinks.
Hike toward sunset views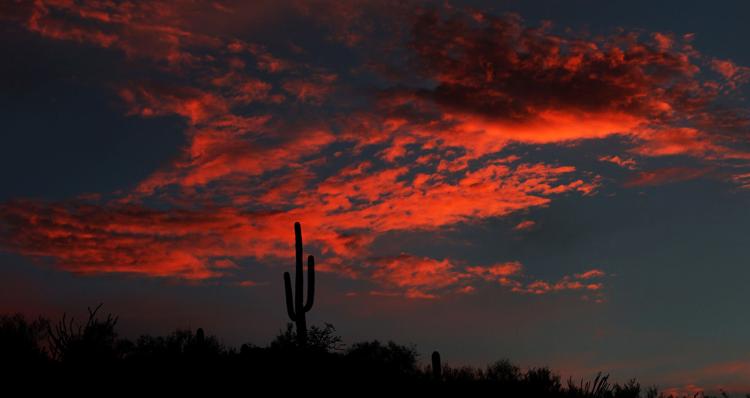 Park your car in the upper lot of "A" Mountain, aka Sentinel Peak, then take a mini hike to the top of the mountain itself. Catch the 360-views of the city, then head back to the parking area to watch the sunset. Bonus points if you pack a picnic.
Gates Pass and Windy Point, which is on the way to Mount Lemmon, are also good spots for sunset views.
Like Blockbuster, but way better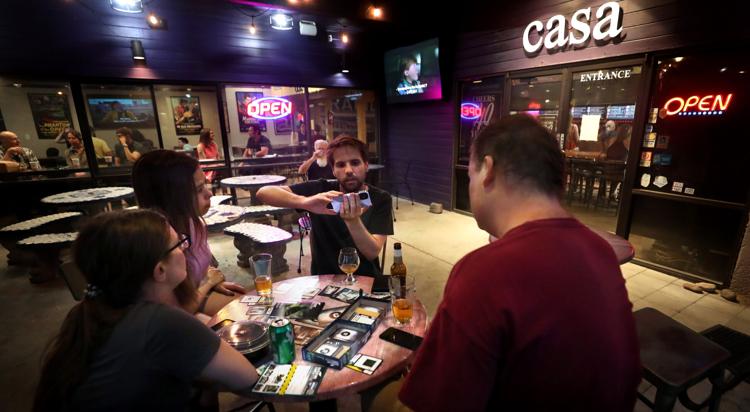 Casa Video and Film Bar, 2905 E. Speedway, is home to shelves upon shelves of movies for rent. While that's impressive, it's not quite what we're talking about today (though you could totally rent a movie and have a cozy night in).
Beyond the movie rentals, the store has a full bar and a bookcase of board games. Sometimes there are trivia nights, too, if that's your thing. There are frequent movie screenings inside and out, plus a food truck is parked outside most nights.
Getting drinks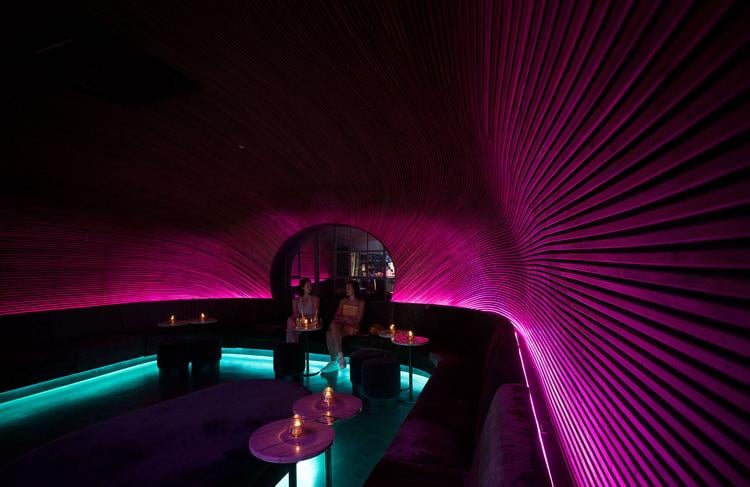 As our food writer Ellice Lueders has said before, on basically any day you visit Owls Club, a Bumble date will likely be happening. Bars really depend on your vibe, but here are some other suggestions: Portal Cocktails, Che's Lounge, Tough Luck Club, Mr. Head's and The Shelter.
If breweries are preferred: Borderlands Brewing Company, Barrio Brewing Co., Thunder Canyon Brewery, Pueblo Vida Brewing Company and Crooked Tooth Brewing Co. are all located in the heart of downtown. If you head a bit south, MotoSonora Brewery has a doggie area — because why not get to know your date AND their dog?
This section wouldn't be complete without The Century Room, known for their jazz music.
Sit-down dinner spots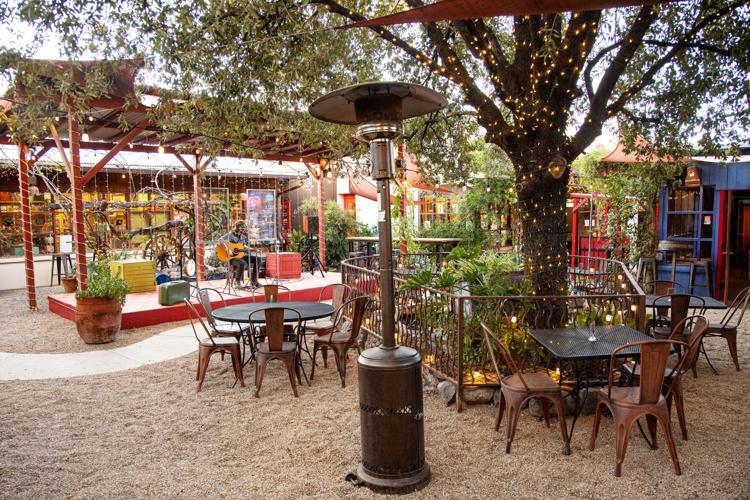 If you're looking for a sit-down spot for dinner — a spot that's not fast-casual — here are some options.
Something a bit more interactive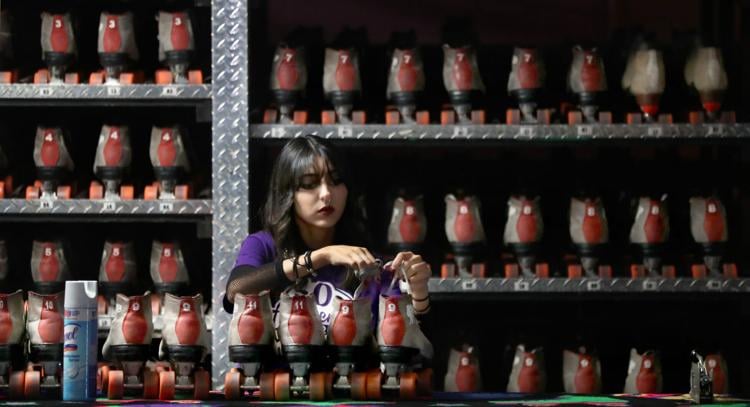 If you want to get on your feet and do something with a little more action involved, here are some ideas:
Shop, eat and drink at the MSA Annex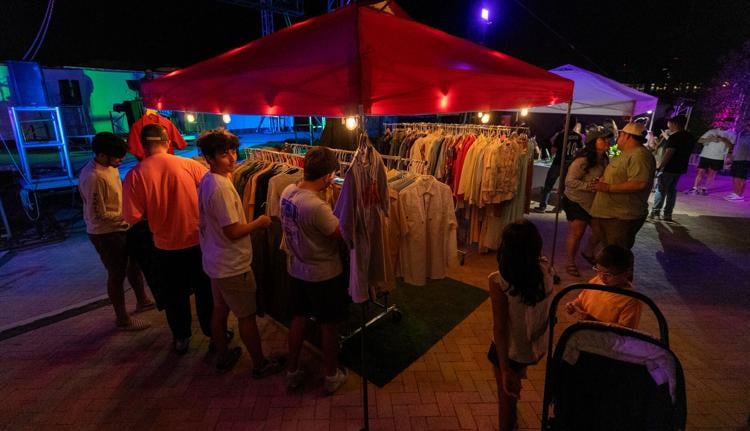 The MSA Annex, 267 S. Avenida del Convento, has good vibes all around.
Sit under the twinkling lights hanging in the trees while you enjoy coffee or ice cream from Decibel Coffeeworks. Scan the shops, get a drink from one of the bars, eat at one of the casual eateries or simply take a seat in the outdoor haven and chat with your date.
Some very Tucson ideas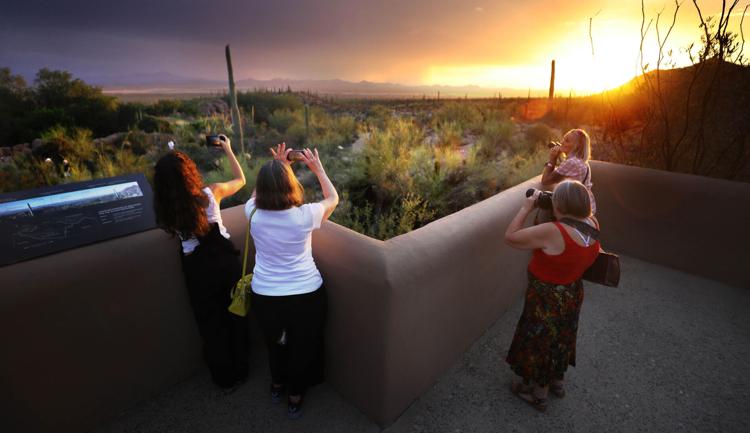 If you're going on a date with a recent Tucson transplant and want to show them a true taste of Tucson, head to the Arizona-Sonora Desert Museum. The museum-slash-garden-slash-zoo is the perfect destination for someone new to Tucson.
Other options: Tohono Chul and Tucson Botanical Gardens, both of which have eateries tucked inside the grounds. Hikes through Sabino Canyon are very Tucson, but maybe not in this heat. Instead, try one of their night shuttle tours.
And if you're looking for something really Tucson to close out your date, don't forget a Sonoran hot dog.
Look up at the twinkling stars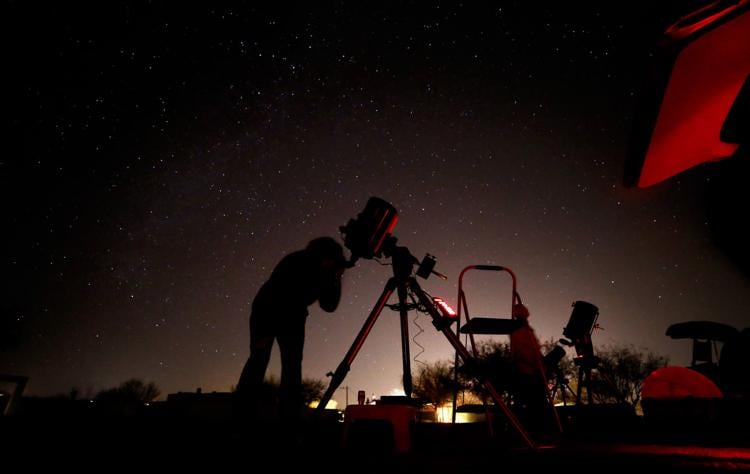 Tucson is a stargazing city with its clear skies and ordinances that limit lights at nighttime. There are several organizations in town — Flandrau Science Center, Tucson Amateur Astronomy Association and Reach For The Stars — that often host free stargazing parties.
Don't forget about the University of Arizona's SkyCenter on Mount Lemmon, too, which sometimes opens its doors for hours-long astronomy nights.
Make it a movie night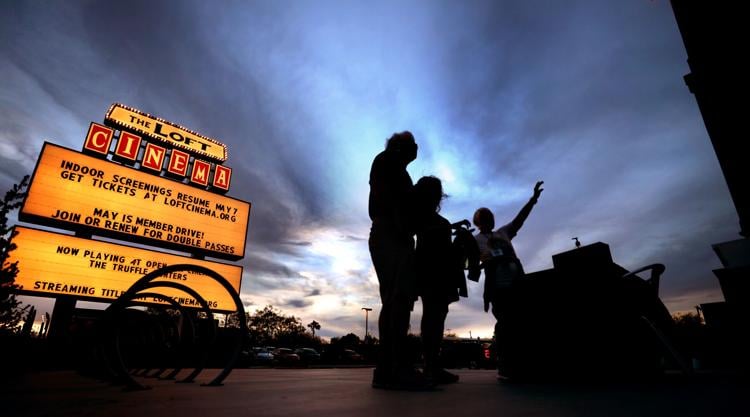 Many would argue that taking a first date to the movies isn't the greatest option. How will you get to know each other when you're both laughing at Margot Robbie acting like Barbie? But if you're onto your second, third, fourth, millionth date, make it a movie night.
The Loft Cinema, Tucson's independent theater, often screens specials like cult-classics, Cat Video Fest and a sing-along version of "Grease." While there's sometimes a food truck set up, dining options down Speedway include Raijin Ramen, Noodies and Korea House. If you want to make the day extra special and a bit more romantic, head across the street to Bookmans to pick out a book for each other.
In the same vein of movies — you know, where you're quiet for most of the time — maybe you get tickets to see a play from Broadway In Tucson or Arizona Theatre Company, or a comedy show at Laffs Comedy Caffe or Unscrewed Theater.
Get a lil crafty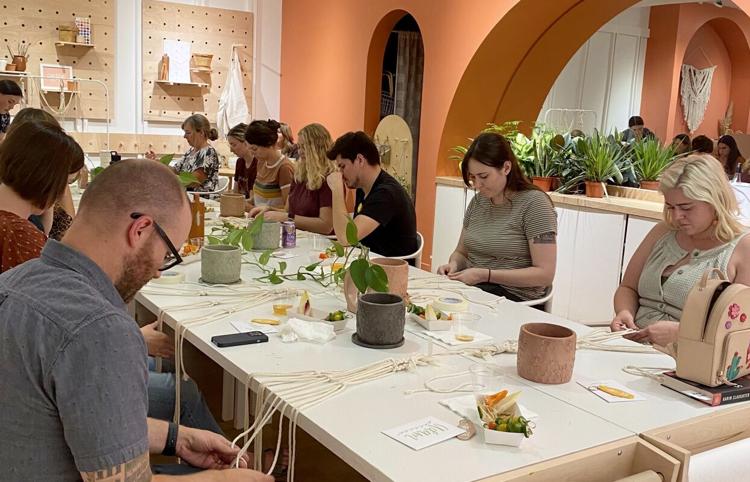 If you're a little more artsy (or even if you're not), sign up for a class with Painting and Vino or Tipsy Picassos. Both have fun painting workshops, and the latter also teaches other kinds of crafts like earrings and resin trays. The workshops usually happen at restaurants or breweries, so food and drink options aplenty. 
You can also find crafty workshops at places like Di Luna Candles, Creative Kind, Monsoon Mystics, The Heathenry, Tucson Clay Co-op, Pinspiration and Colliope Co.
Spend the afternoon with cats
After you've checked that your date isn't allergic to cats (because that would be a disaster), head to El Jefe Cat Cafe, 3025 N. Campbell Ave. Grab a cup of coffee at the cafe, then head to the lounge next door to play with all the cats of your dreams.
Exploring the University of Arizona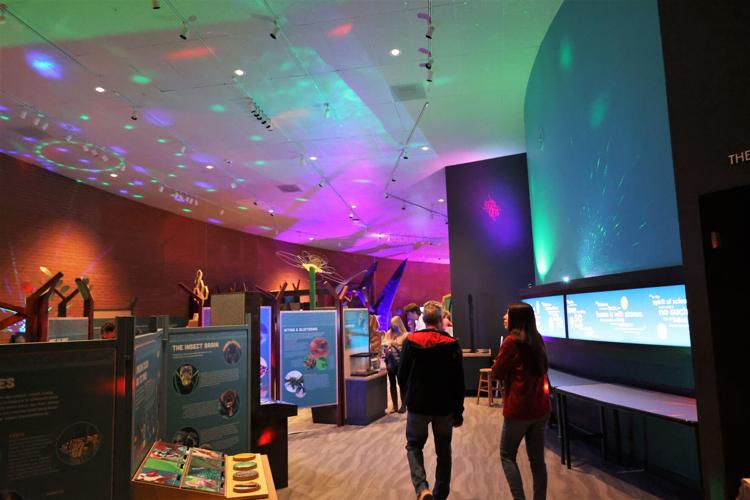 The University of Arizona campus is beautiful — and it's huge. Your date could last hours here.
If you want something more to do than simply walking around, visit one of the museums on campus. Watch a planetarium show at Flandrau, explore history at Arizona State Museum or see the infamous John Dillinger's chewed-up gum at the Pharmacy Museum. 
Main Gate Square might as well be part of the UA and it's home to lots of restaurants — Gentle Ben's, Bacio and Kababeque, to name a few.
For the sports fanatic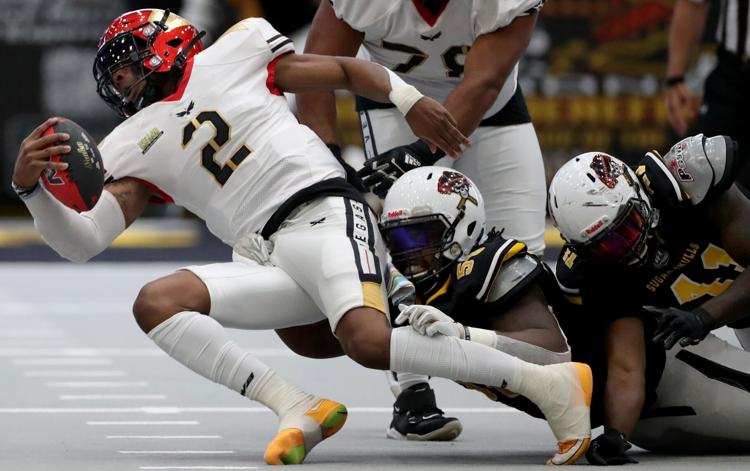 For sports fans, Tucson is home to the Arizona Wildcats, Tucson Roadrunners, Tucson Sugar Skulls and FC Tucson. Get tickets to watch your favorite sport, enjoying a soft pretzel while you're there.
Pro tip: Keep an eye out for special events. Tucson Roadrunners has hosted a "Star Wars"-themed night in the past, and FC Tucson has ended their games with fireworks.
Expand your drink roster at a tasting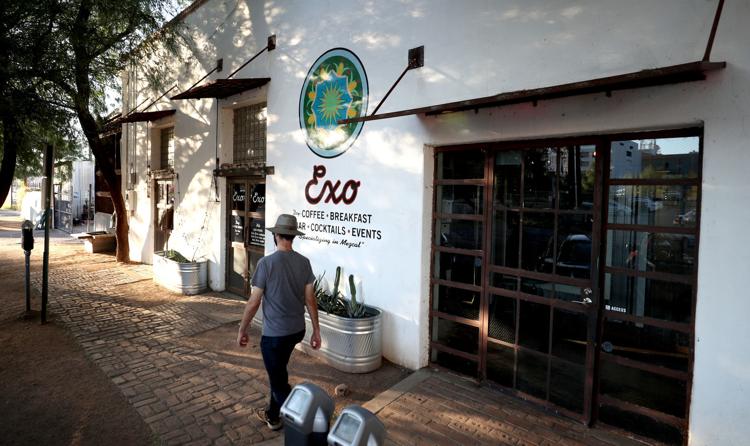 A number of Tucson breweries and taprooms frequently host tastings.
There's Exo Roast Co.'s Crisol Bar with mezcal and 1912 Brewing Co. with mead. Tap & Bottle also frequently hosts tastings, from Mexican spirits to wine. These aren't always regular events, so check event calendars ahead of time.
Explore a farmers market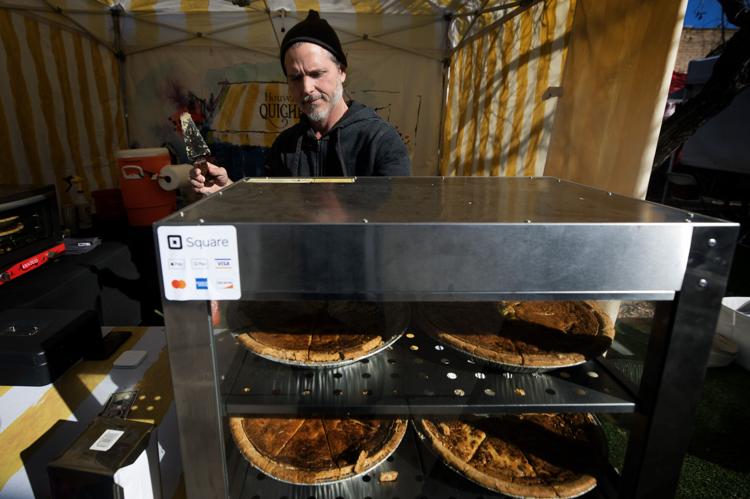 Some of the best food — food you can't find elsewhere in Tucson — is tucked into farmers markets. Walk through a market together, then order food from a vendor you've never tried before. Think gözleme, crepes and quiche. 
There are several farmers markets in the Tucson area: Heirloom Farmers Markets hosts a few of them, but also check out the Santa Cruz River Farmers Market.
Dates that won't break the bank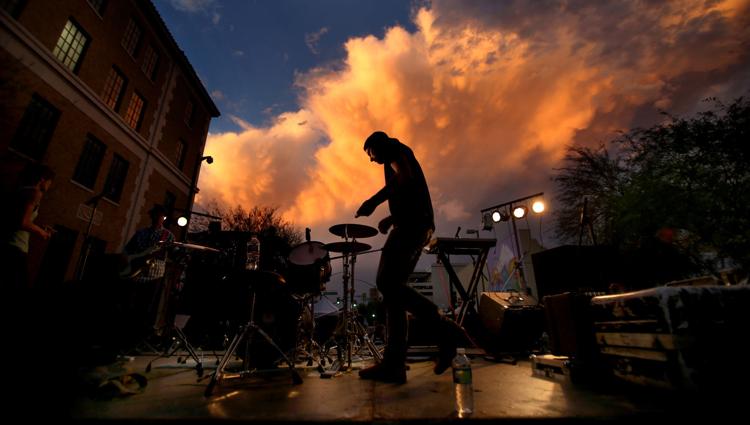 If you're on a tighter budget, here are a handful of date ideas that are completely free. 
Every first Thursday of the month, the Tucson Museum of Art opens its doors for pay-what-you-wish admission. Explore the galleries, enjoy an art-making table and live music, among other mini activities throughout the night. 
If you're into photography, the Center for Creative Photography on the UA campus is always free to visit.
One of my favorite things about Tucson are the murals sprawled across otherwise empty walls. Walk through downtown and see how many murals you can spot.
Take a sunset bike ride along The Loop.
Walk down Fourth Avenue and put a lock on one of the Locks of Love sculptures. Think the Love Lock Bridge in Paris, but much smaller.
Listen to live music at 2nd Saturdays downtown. The outdoor festival happens along Congress Street, where local vendors and food trucks also set up shop.
When in doubt, take a stroll through your favorite park.
If you have a bigger budget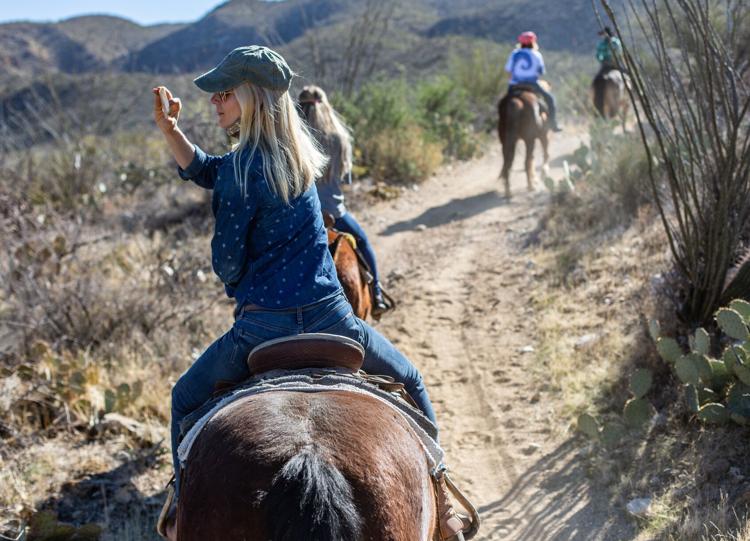 Maybe the date you're planning is for a milestone anniversary or you're just looking to do something a bit more extravagant than a pitstop at a coffeeshop. If that's the case, take a helicopter ride above Gates Pass or the Catalinas, fully consumed in the undoubtedly breathtaking views. Hot air balloon rides are also an option, as is a zipline adventure in Oracle.
If you'd rather stay on the ground, Tanque Verde Ranch offers sunset horseback rides.
For a fine-dining splurge, make reservations at Vivace, The Coronet, Hacienda del Sol or Le Rendez-vous.
Seasonal events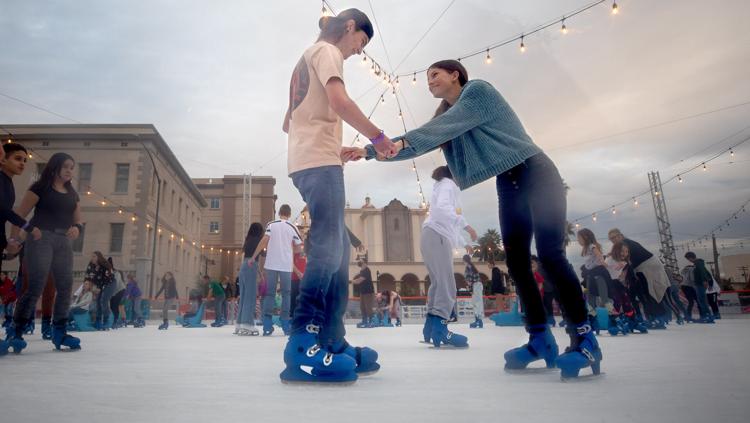 These are events that happen seasonally, but ones that are perfect if you happen to be going on a date when they're in town.