Springtime weather is back in Tucson and so is the chance to play, move and roll on car-free streets during Cyclovia this Sunday.  
The twice-yearly event that shuts down traffic around some of Tucson's beloved places is rolling through Rincon Heights, Miles, Barrio San Antonio and Sam Hughes neighborhoods.
Bike, walk, run, roller-skate, hula hoop, moon walk — do whatever you feel like doing along the two-mile route — just get out there and have fun!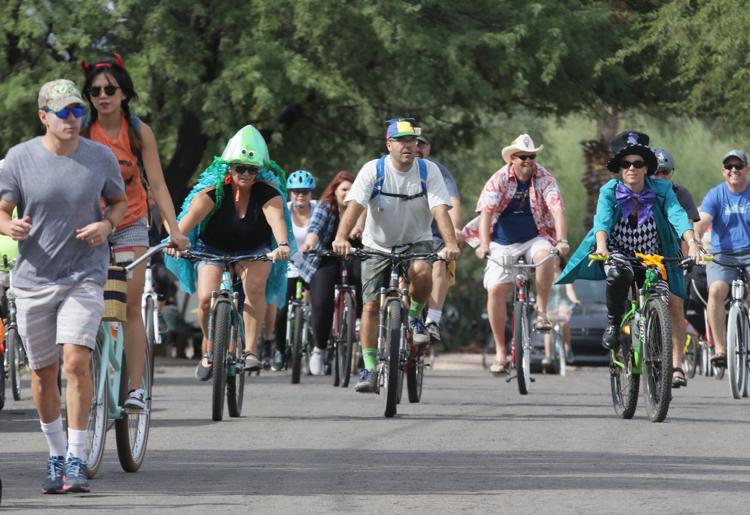 The route starts in the Lost Barrio at the corner of South Park Avenue and East 12th Street, near the Golf Links Aviation Bike Path, and continues onto Highland Avenue and eventually Tucson Boulevard before ending at Himmel Park.
The route is open from 10 a.m. to 3 p.m. and you can jump in and peace out at anytime. Major car crossing streets include Broadway Boulevard, Campbell Avenue and Sixth Street.
Here are just a few things to look forward to this go-around:
Meet the fonder of the cyclovia movement, Gil Peñalosa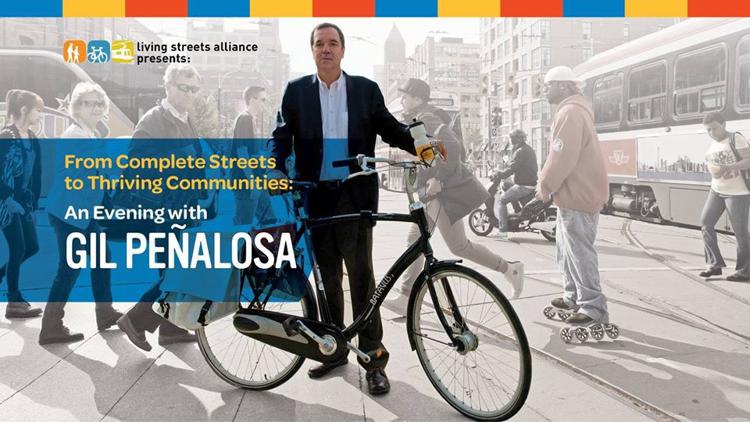 Before you take on the streets this Sunday, catch a talk with Gil Peñalosa at the Rialto Theater, Thursday, April 5.
A renowned urban planner and founder of the "open streets" movement, Peñalosa will discuss how mobility affects our health, wealth and happiness. 
The event is free and doors open at 6:30 p.m. You can also purchase a $40 ticket that includes access to a VIP reception and priority seating. 
Reserve a seat and find more information here.
All the free activities Sunday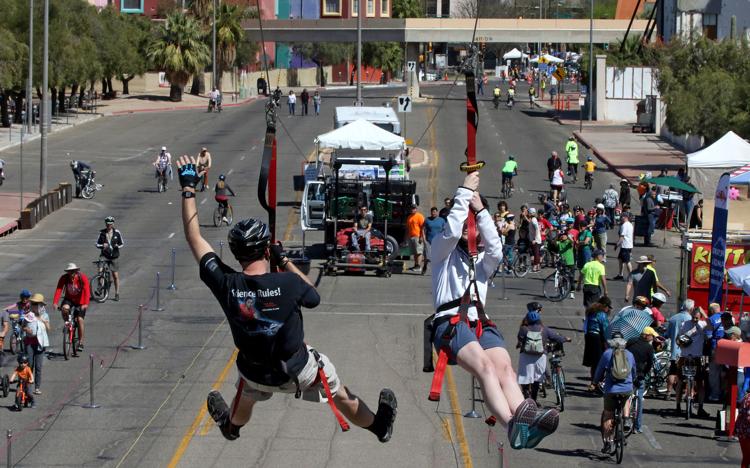 There are hundreds of free things you can do along the route — brought to you by the community groups, organizations, schools and businesses that make up Tucson. Ride on a zip line, draw with some sidewalk chalk, blow bubbles or fix up your bike.
Find the list of all the activities happening, along with an interactive map, here.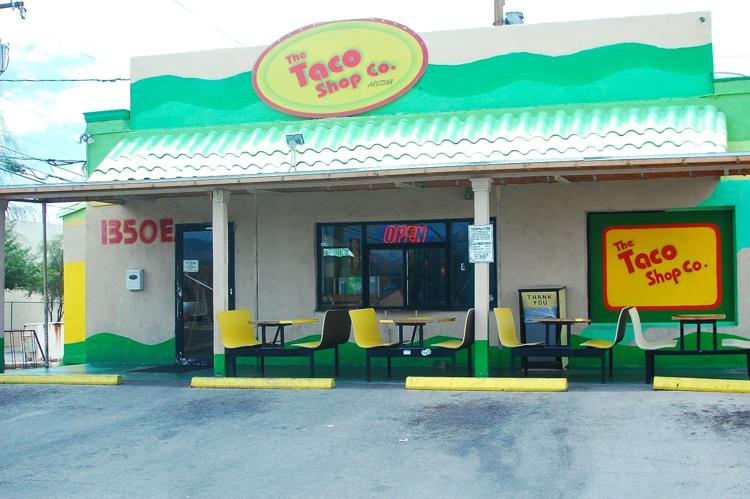 Lost Barrio Shops Block Party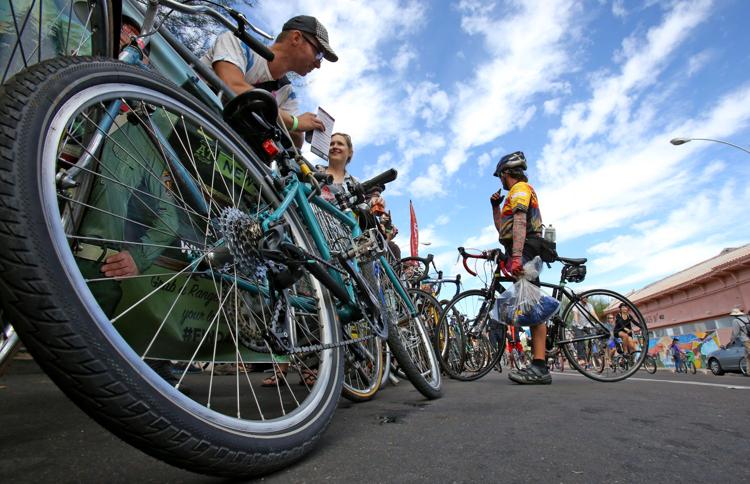 Head to the Lost Barrio section of the Cyclovia route for a block party that features a beer garden and music to keep the festivities going. This includes a musical tribute to Selena Quintanilla, so you better be prepared to sing "Bidi Bidi Bom Bom."
The block party will transform into an afterparty from 3-6 p.m. with performances by Gertie & the T.O. Boyz and Santa Pachita.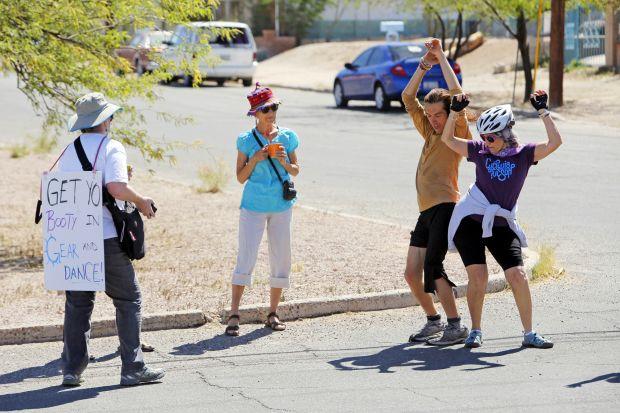 Find a list of entertainment here.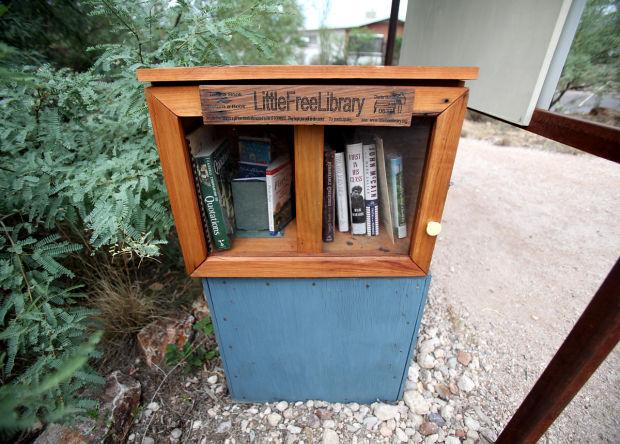 One of the coolest things about Cyclovia is checking out places of town you might not have visited otherwise. There's a BMX trail in Barrio San Antonio, a Little Free Library on the corner of 8th Street and Martin Avenue and even more books at the Himmel Park Library — get to adventuring! We'll meet you at Eegee's when you're done!
Find more information about Cyclovia here.
When: Sunday, April 8, 10 a.m. to 3 p.m.
Where: Route begins at corner of South Park Avenue and East 12th Street, and ends at Himmel Park Park. Find more details here.
Cost: Free but bring money for food and other fun stuff