June can be miserable in Tucson — the heat ramps up and there's typically little rain. But for Carolyn Blair, June is a month to celebrate.
It was 2018 when she purchased nearly 3,000 lavender plants after previously using lavender for medicinal reasons and feeling in awe of the lavender fields she visited in Washington State.
At the time, she was told it would take about three years to see her first big lavender harvest — but the bloom happened in one.
Lavender begins to bloom around Memorial Day and hits its peak in mid-June. This year marks Blair's fifth bloom season in Oracle, the tiny town about an hour north of downtown Tucson.
She's the owner of Life Under the Oaks Farm, 1221 N. Rancho Robles Road, which is home to not only a lavender field but an on-site boutique, events and lavender picking.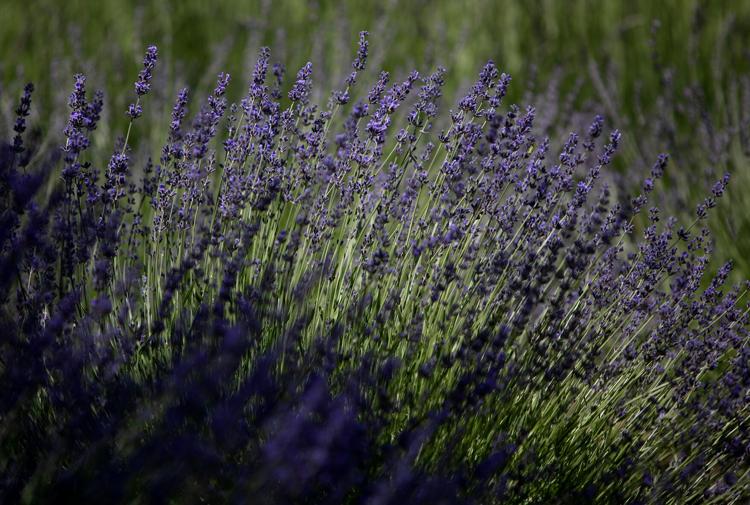 "I never get tired of it, every year. It's exciting when it starts blooming, just seeing it change. You can go out daily and just see that the plants have grown," Blair says. "What I like is being out there when the public is there. I'm just walking around or sitting and making lavender wands. People don't know who I am but hearing all the comments and seeing how happy people are — that's the reason we do it.
"Sometimes we talk to people and they say it's so amazing — and it just makes you feel good," she says. "It's nice to offer a place for people to get away and get a little break from the real world."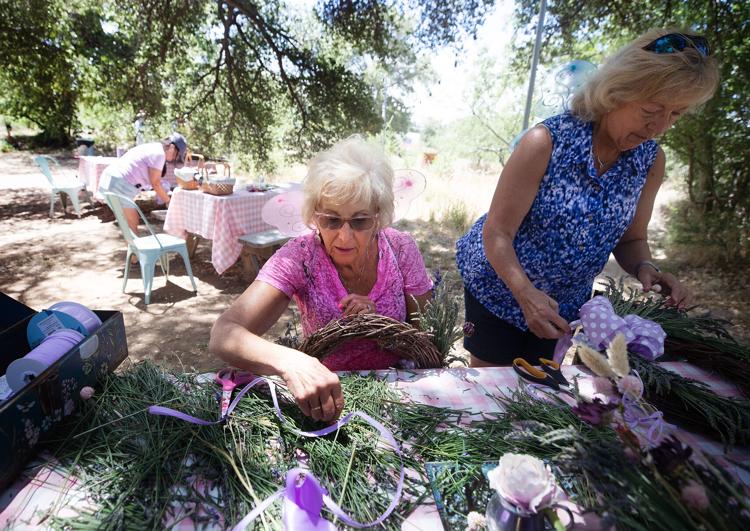 During this year's bloom season, the farm is hosting a number of events — yoga in the lavender field, charcuterie dates, workshops to build your own lavender wreaths and lavender wands. You can also enjoy a lavender dinner at the farm, complete with lavender-inspired food prepared by Oracle Patio Cafe. The dinner is usually hosted twice during bloom season, but it'll be held only once this year.
"People don't know lavender can be used in so many things, but it's like the cousin of rosemary," Blair says.
One of Blair's favorite events, though, is the fairy festival. It's a day for adults and kids to put on their fairy wings as they roam through the lavender fields on a treasure hunt, create their own flower crown and enjoy scoops of lavender ice cream.
"It's just so beautiful to see all the little kids out there with the little wings on," Blair says.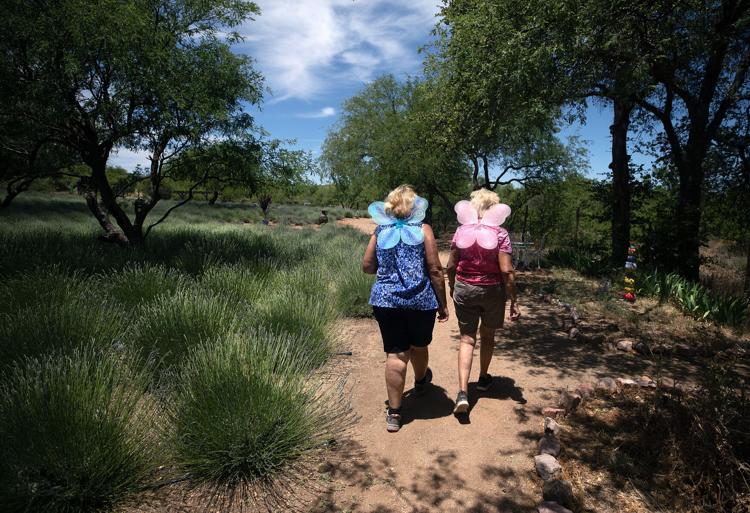 If you're not at the farm for an event, you can pay $5 to visit the field (and add on a lavender-infused lunch while you're at it). On certain days, you can even pick your own lavender for $10 a bundle. Blair recommends registering online so they know how many people to expect throughout the day.
When July rolls around — ideally before monsoon hits — folks from the farm begin to harvest the lavender to eventually infuse into items like lotion and lip balm, which are made in collaboration with a lavender farm in northern Arizona. Items are sold in the farm's boutique and in Tucson at Blair's shop The Lavender Manor, 347 E. Fourth St.
And then the bloom is over — until next year.
"It's kinda like the holidays. If we had them all the time, we wouldn't appreciate them as much," Blair says.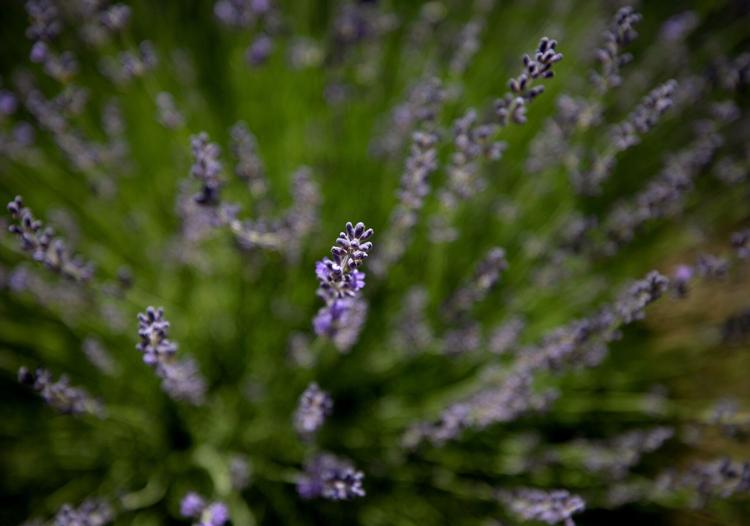 Events during bloom season
Lavender Wreath Workshop — Several dates in June and July. $45.
Yoga in the Lavender Field — 8 a.m. Sundays, June 4 and June 11. $25.

Charcuterie Dinner Date — 6 p.m. Saturday, June 10. $50-$75 per couple.
Lavender Wand Workshop — 8 a.m. and 10 a.m. Wednesdays, June 7-21 and Sunday, June 25. $45. 
Lavender Dinner — 6 p.m. Saturday, June 17. $65.
Fairy Festival — 5 p.m. Saturday, June 24. $17 for adults, free for kids ages 12 and under.
To visit the farm but not attend an event, entry is $5 per adult or free for kids ages 12 and under. U-Pick lavender is $10 per bundle, offered from 8-10 a.m. closer to mid-June for the bloom peak. It's recommended to reserve a space online so the team knows how many people to expect throughout the day.
Life Under the Oaks Lavender Farm is open 8 a.m. to 1 p.m. Wednesday-Sunday, with the last entry at 12:30 p.m. For more information, visit the farm's website.