It's a well-known fact that Mount Lemmon is a Tucsonan's summer escape.
Just a short drive north, Mount Lemmon transports us to cooler temperatures, tall trees and the most picturesque views.
But if you're looking to spend any of your summer nights at the newly-opened Mt. Lemmon Hotel, book quickly.
All of June is currently booked, as is most of July and about half of August. 
The hotel, which sits in Summerhaven, features 17 individual cabins, most of which feature a kitchen, bathroom, queen-size bed and a fold-out couch. Some of the cabins are pet-friendly.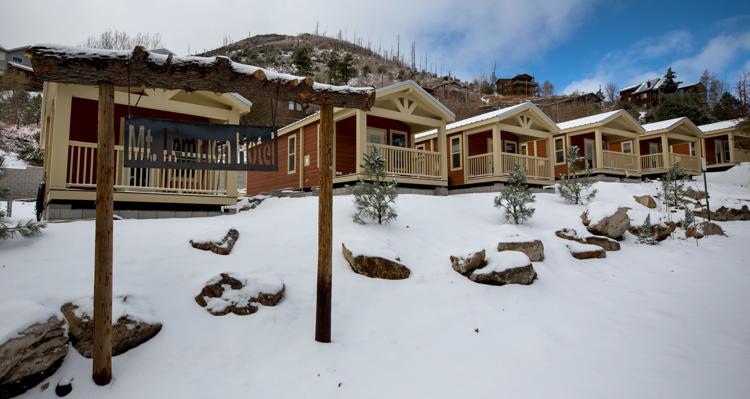 University of Arizona graduates Justin and Andrea Hafner dreamt up the Mt. Lemmon Hotel years ago, but the journey officially started in 2018 when they started looking for spots to build a hotel.
"Right under our nose was a lot that sat vacant since the Aspen Fire," the hotel's website says of the space that was home to the Alpine Lodge until it burned in 2003.
The hotel welcomed its first guests in early April, though it was originally slated to open last summer when the Hafners faced delay after delay due to the COVID-19 pandemic and the Bighorn Fire that ripped through the Catalina Mountains.