While the rest of the country is wearing sweaters and jumping in crunchy leaves, desert dwellers are enjoying 80-degree days (OK, temperatures are still in the 90s sometimes) while drinking prickly pear margaritas out on the patio.
Since it's really hard to tell when summer ends in a place where almost every day is a good day for shorts and flip-flops, here are a few indicators: 
1. Your AC kicks on some of the time instead of ALL of the time.
Air conditioning units are still pretty essential during the start of fall, but you might see your electricity bill dip soon. Just don't go spending that extra dough on sweaters or Uggs. You won't need them here for a while.
2. Being excited that your weather app is showing highs in the 80s (but sometimes still complaining that it's hot outside)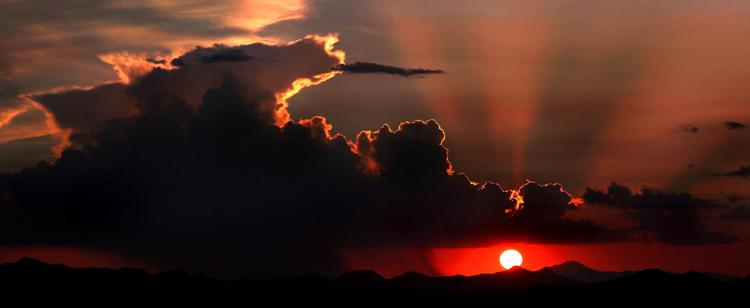 I think we can all agree that it's exciting to know three-digit temperatures won't be back for a while.
3. Your weekends get really busy.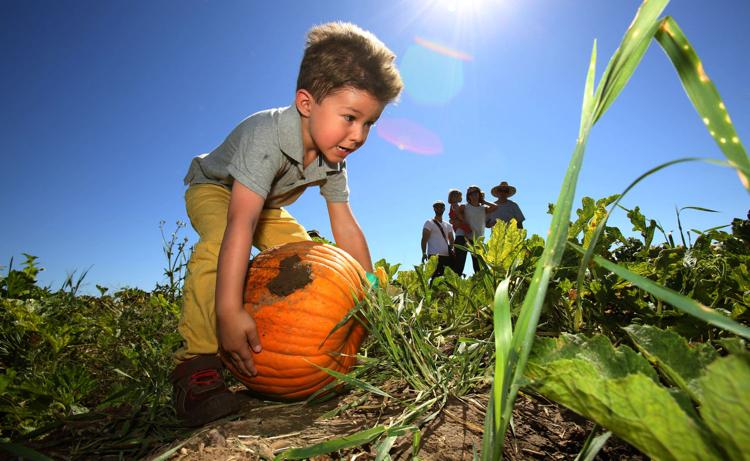 With the good weather comes great events around Tucson. Eat at one of many food festivals, pick a pumpkin or get the pants scared off you at a haunted attraction. 
4. The snowbirds slowly start to fly in.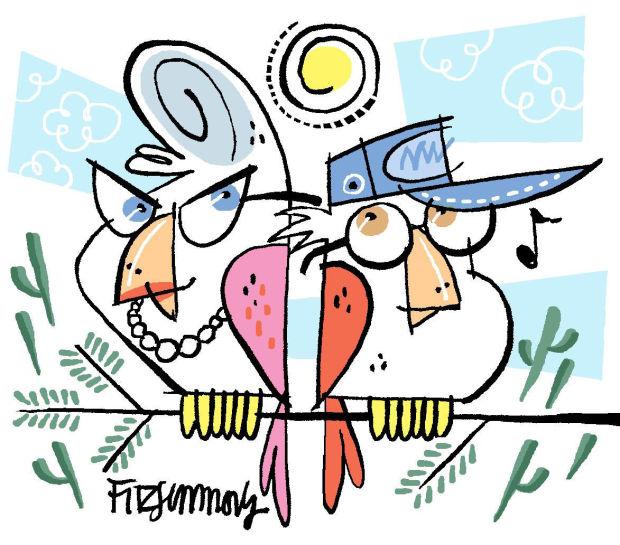 And no, we're not talking about animals with feathers (but you can brush up on your Tucson words here!).
We've seen a running joke on social media that leaves don't change color here, but license plates do.
5. You trek up Mount Lemmon to find evidence of the season.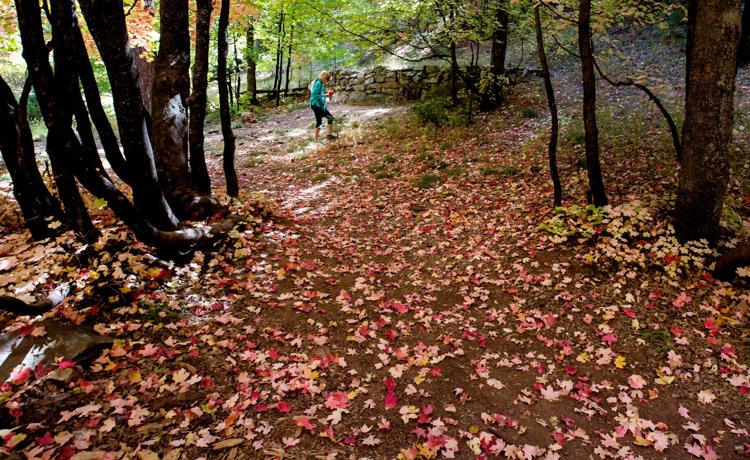 If you can't watch the leaves change, is it really fall?
P.S. — we're keeping an eye out for colorful leaves on Mount Lemmon this year, so we'll let you know when we see 'em.
6. You can go hiking at a reasonable hour.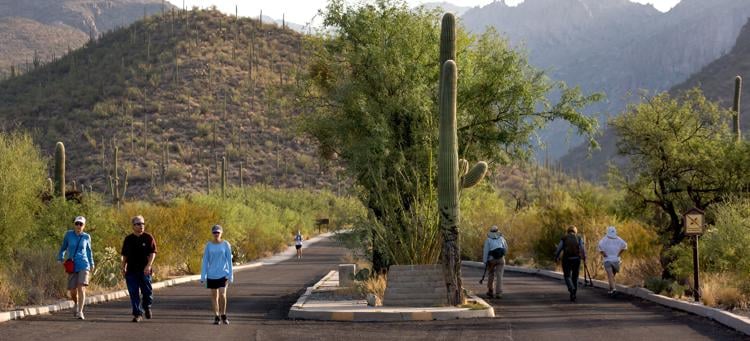 No more getting up super early to beat the heat! (But still check the weather before heading out — here are some hiking tips!)
7. Your fall outfits are mostly just the clothes you wore in summer... but you might have to pull a light jacket out of your closet for chilly nights.
Don't pack up the shorts and tanks just yet. The average maximum temperature in Tucson for October is about 94 degrees, according to the National Weather Service.
8. You don't dread going to your car.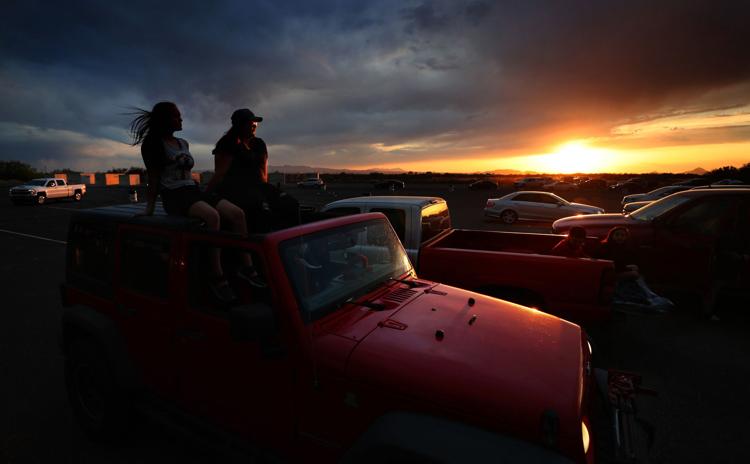 The walk to your car through a busy parking lot is rough in summer. But what's even rougher is sitting in your car waiting for the AC to actually cool your car down.
9. Pumpkin flavored everything hits the shelves.
But we all know the real food MVP of the season is the pumpkin empanada. Our favorites are from La Estrella Bakery.
10. Halloween stores suddenly appear on every corner.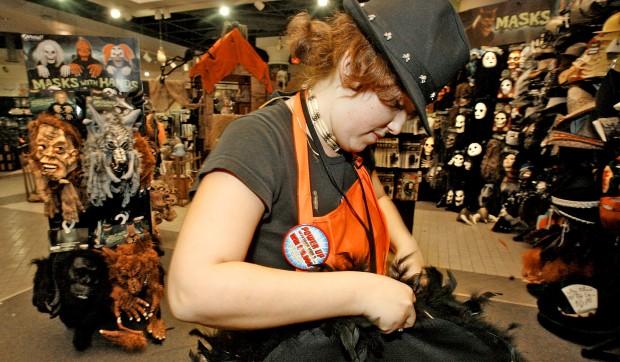 11. The thought of fall break flusters every parent and brings joy to every teacher.
This year's fall break schedule — 
12. You swap the splash pad for the swing set.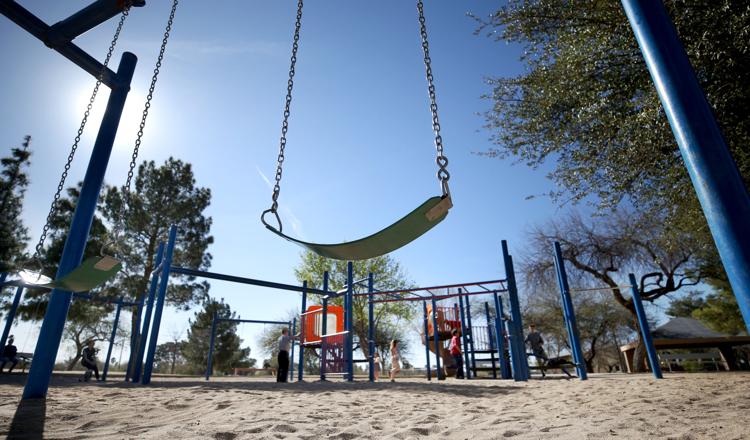 No more hot playground equipment.  🙌 
13. You catch yourself confused about the time because it's dark by 6:30 p.m.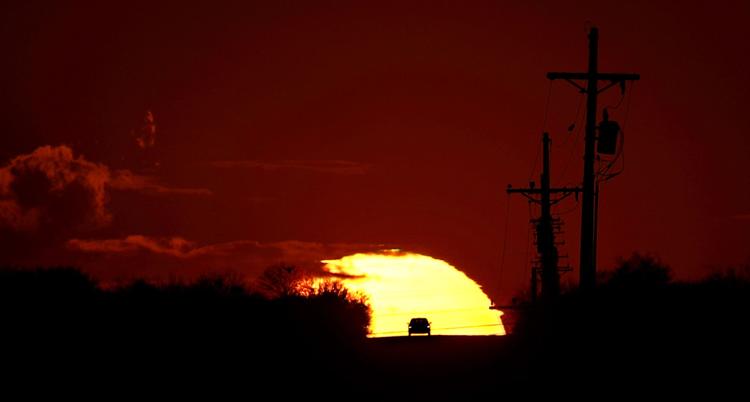 What do you mean it's only 6:30?
At least we get to enjoy our beautiful sunsets year-round, though 🌞
14. You're thankful we don't have to switch the clocks in November
15. Instagram posts from your out-of-town friends start to look a little different...
16. Pants with sandals anyone? How about shorts with flannel?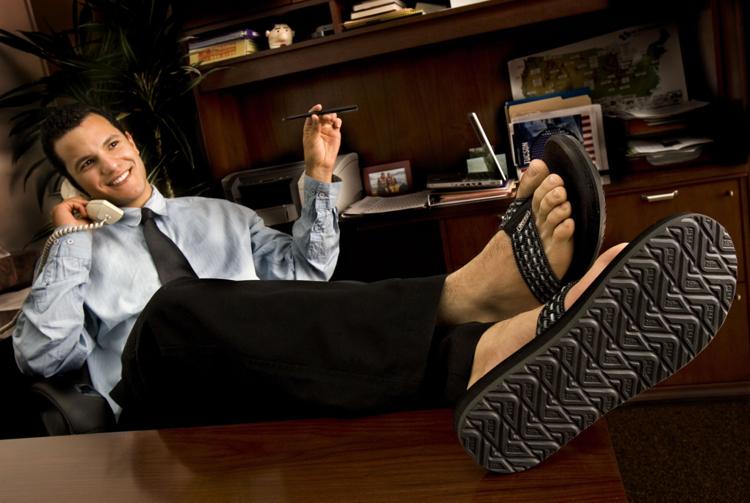 The "Tucson casual" look should never be sacrificed.
17. You start every day feeling #blessed.
Fall in Tucson means you survived another Arizona summer, and no one can take that away from you. Good job!