Mount Lemmon is Tucson's own island paradise — sky island, that is. 
The top of the mountain has an elevation of more than 9,000 feet, making it the high point in the Santa Catalina range with woodlands and meadows distinct from the sweltering desert below.
In the fall, the leaves change color. And in the winter, there's actual snow for skiing. Spring brings wildflowers and summer, a haven from 100-degree days.
The mountain is often 20 to 30 degrees cooler than Tucson. It's an island of fresh air amid summer's ocean of sweat.
Perched near the top of that island is Summerhaven, a tiny mountain hamlet where fewer than 40 people live full time, says Jenni Zimmerman, who grew up on the mountain and is now the president of the Mount Lemmon Business Economic Association. 
Despite its tininess, there's plenty to do around Summerhaven, from hiking to riding the Ski Valley ski lift to stargazing at the University of Arizona SkyCenter. 
You'll also find family-owned gift shops and restaurants that have anchored the community for years. 
Browse at Living Rainbow Gift Shop. Go for lunch at Iron Door Restaurant at Ski Valley or the Sawmill Run Restaurant near the community center. If you can brave the weekend lines, try the pizza and plate-sized cookies at the Mt. Lemmon Cookie Cabin. Or satisfy your sweet tooth with homemade fudge at the Mt. Lemmon General Store and Gift Shop. 
"We'd like to have more people on the mountain to enjoy the mountain and shop local," says Zimmerman, whose family owns the Sawmill Run Restaurant and Mt. Lemmon Realty. 
This summer, Summerhaven saw the opening of a new gift shop, a small chapel and an electric bike rental kiosk. 
Here are 3 new reasons to explore Summerhaven this fall. 
Sky Island Trading Co.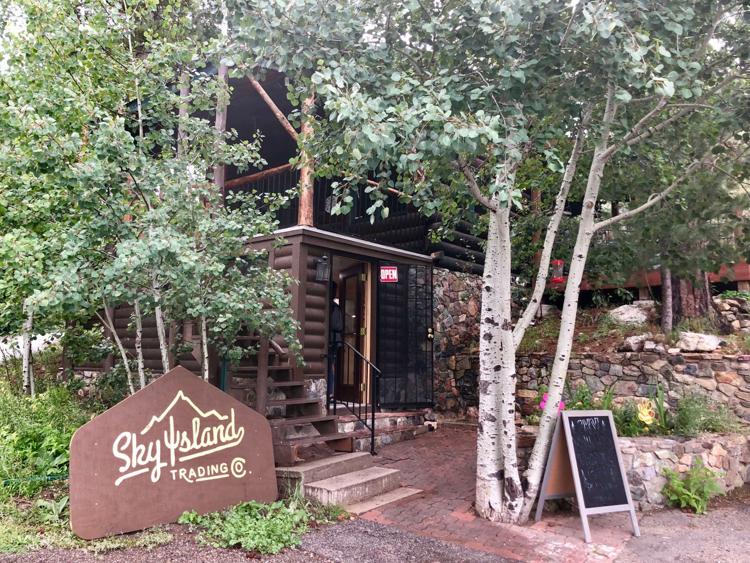 Tucked away in the basement of a log cabin off the main road, Sky Island Trading Co. opened about two months ago. 
Peter Norton, who works for the Mount Lemmon Fire District, opened the shop to cultivate a Mount Lemmon brand that didn't necessarily look rustic. 
Norton plans to sell a rotating selection of products made in the Southwest. Right now you'll find spices and salts from Tucson-based Desert Provisions and candles from Phoenix's Vim and Vigor Candle Co. The shop also sells original glasswork made by Jordan Piedad, who works at the shop. 
The roughly 300-square-foot shop also sells clothing that Norton feels reflects the Southwest. 
"I recognized that for some visitors to Tucson (and Mount Lemmon), that Mount Lemmon may be the only gift shop environment they encounter, and we have a duty to offer items produced in our region," he writes in an email. 
Address: 11217 E. Turkey Run Road, Mount Lemmon (follow the signs).
Hours:  Friday-Sunday, 10 a.m. to 4 p.m. Plans to stay open all year. 
More info: Check out the shop's Instagram
Mary Undoer of Knots Byzantine Catholic Shrine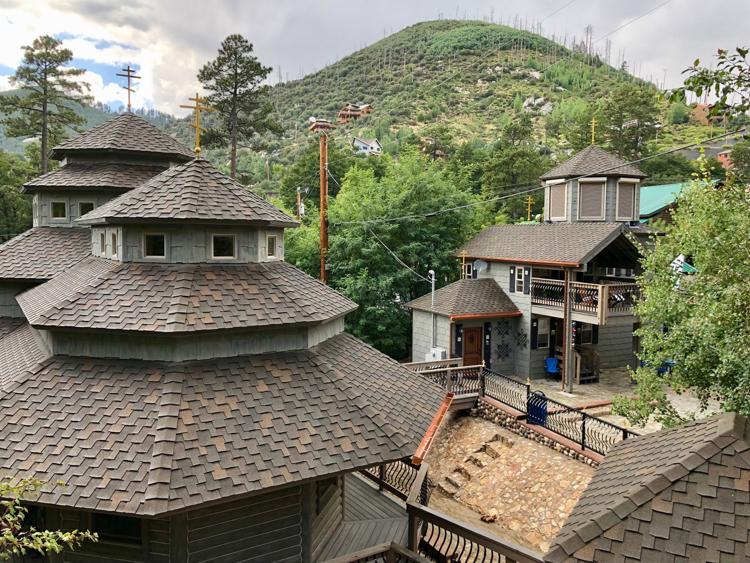 In May, construction wrapped up on Mary Undoer of Knots Byzantine Catholic Shrine. The property includes a veterans memorial ramada, a rectory, a bell tower with a bell reportedly cast by Paul Revere's son and a gift shop. 
The bell tolls every hour between 10 a.m. and 6 p.m. — the average hours the general store is open, says Gene Kinghorn, a treasurer for the shrine's foundation board. Kinghorn and his wife Catherine Kinghorn have been part of the project from the beginning. 
The chapel is affiliated with the Byzantine Eparchy of Phoenix and St. Melany Byzantine Catholic Church in Tucson. For more history about the chapel, check out this story. 
You can see the roof line of the church from the general store parking lot, but to enter the property, you'll need to walk up East Upper Goat Hill Road (that name) which turns into Tucson Avenue.  
There are liturgies planned for every second and fourth Saturday of the month, and the little chapel is regularly open to the public for prayer and contemplation.
When the grounds are open, anyone can drop by for a free tour or to wander, Kinghorn says. 
Address: 12849 N. Tucson Ave., Mount Lemmon
Hours: Saturday, 10 a.m. to 5 p.m. and Sunday, 2-5 p.m., or by appointment. It may be open an hour or so later on days with liturgies. The shrine will tentatively close for the season the last Sunday of November, although appointments may still be possible. 
More info: Visit mountlemmonchurch.org
Pedego Mt. Lemmon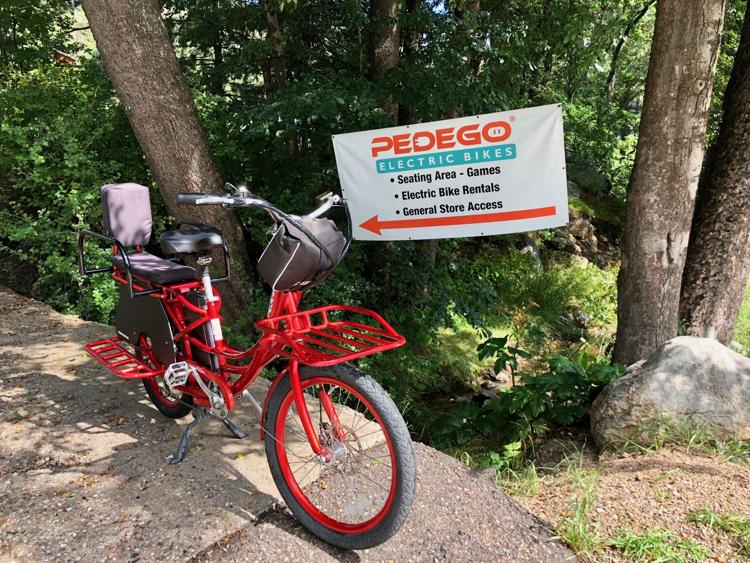 You can now rent an electric bike to cruise around Summerhaven and its surrounding roads. James and Rachele Lorentzen, who own the electric bike shop Pedego Tucson, opened the Mount Lemmon branch of their business in May. 
James Lorentzen says they have mapped out three loops of about 12 miles of road (not trails), reaching to the summit, down to Marshall Gulch and beyond. Lorentzen notes that riders must be respectful of private property. 
Because these are electric bikes, you don't have to pedal super hard to get up hills. The bike takes care of that for you. 
The rental kiosk is near the general store. One-hour rentals start at $20. Children must be 16 or older to operate a bike, but there are some models that let you tote your kids along with you. 
Lorentzen adds that this is a great way to explore the mountain. 
"We want to get people on bikes having fun up on Mount Lemmon," he says. "It's just another activity for families to do other than just walking around or going to restaurants." 
Address: 12872 N. Sabino Canyon Park
Hours: Thursday through Monday, 10 a.m. to 6 p.m. May through October, weather permitting. 
More info: Go here
---
Details
To get there, head east on Tanque Verde Road until you get to Catalina Highway. You'll take that north all the way to Summerhaven. 
There's a small craft fair this Saturday and Sunday, Sept. 7-8. from 10 a.m. to 4 p.m. 
Make sure to check the weather for monsoon storms if you're thinking of heading up the mountain and plan to take your trash back down to help keep the mountain beautiful.
Any summer day is a perfect day to head up to Mount Lemmon, where it's usually about 20 degr…