Every year, the Pima County Public Library puts out a list of the best Southwest-themed books published in a year. 
And the 2018 edition is here. 
Selected by a panel of six subject experts, picks in this year's "Southwest Books of the Year" tell stories of war secrets, pioneering families, the border and life in a land both beautiful and austere.
Plus, there are kid picks. 
This is the 42nd "Southwest Books of the Year" and if you'd prefer to pick up a physical copy to peruse you can get one at a library or local stores including Antigone Books, Clues Unlimited and Bookmans, according to the press release. 
You'll find everything from fiction to history to food in this list. 
Images and reviews were provided to us by the Pima County Public Library. 
Top Picks
The top picks were suggested by two or more panelists. Place a hold on them here. 
Arizona's Deadliest Gunfight: Draft Resistance and Tragedy at the Power Cabin, 1918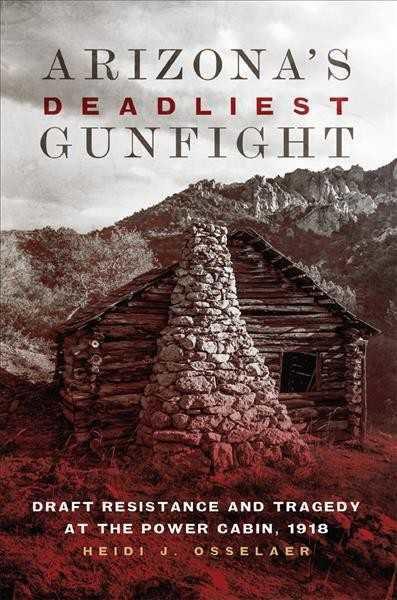 Author: Heidi J. Osselaer 
"Long before sun-up on a frigid February morning, gunfire tore through an Arizona mining shack spraying splinters of wood and blood into history. Within minutes, Sheriff Frank McBride, two deputies and Jeff Power lay dead. Jeff's sons Tom and John, and hired hand Tom Sisson lit out horseback—prompting the largest manhunt in Arizona history. For 28 days the fugitives traversed the rugged rock formations in the Dragoons and Chiricahuas and along the Sulphur Springs Valley grasslands before surrendering to three cavalrymen patrolling the Mexican border. Speculation still lingers about what prompted the raid on the Power camp.
"Based on meticulous research, Osselaer asserts that the brothers' refusal to register for the mandatory draft, the nation's frenzied patriotism, and the government's heavy-handed enforcement all contributed to the shoot-out. This compulsive page-turner examines the end of an era and a family whose legacy of hard work, hard luck, and small illicit gains played out on the bloody ground of a lonely canyon." 
— Panelist Vicki Ann Duraine. Also selected by Bruce Dinges.
A Girl's Guide to Missiles: Growing Up in America's Secret Desert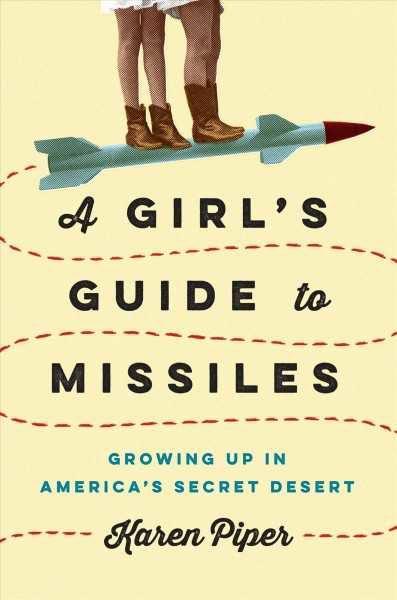 "America, some wag once said, is a land that is geographically tilted, so that everything loose rolls to California. It's true, California is a weird place, with a higher surrealism quotient than most locales. It's even stranger out in the nuclear-age Mojave Desert, where, in the postwar era, the U.S. government built laboratories, test facilities, and whole cities. Karen Piper, a lively writer who has specialized before in environmental issues, grew up at China Lake in a household headed by two eccentric scientists who worked on missile projects that the rest of us were never meant to learn about—and certainly not how much we were paying for them.
"Her memoir paints an exactingly odd portrait of a place where stolen kisses were the least of the secrets hidden, a place fueled by science and technology, but where church schools held sway and evolution was a verboten subject. It's the kind of place that many inhabitants would just as soon forget, but that Piper gracefully records so that 'history would not be erased.'"
— Panelist Gregory McNamee. Also selected by Bruce Dinges, Vicki Ann Duraine, Christine Wald-Hopkins, and Helene Woodhams.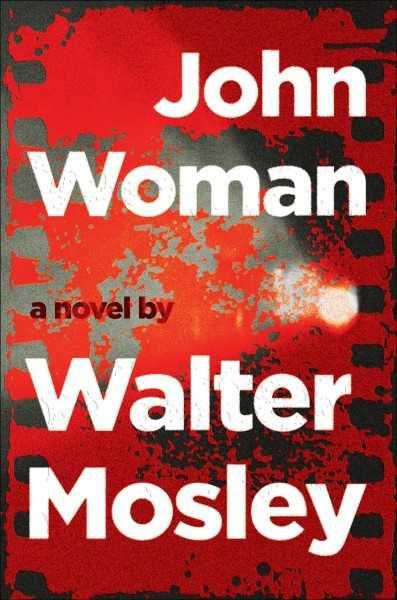 "'We are bit players in events that surpass the religions, sciences and philosophies of the world.' So says Professor John Woman, who is on the verge of being denied tenure and booted from a mysterious private college within striking distance of Phoenix. Mysterious? Yes: It harbors Cold War secrets, and it sits atop a hidden lake, far underground, with a population of blind sturgeons. Moreover, it's run by a cabal of deep-thinking but sinister-minded people who make Keyser Söze look like an underachiever. John Woman fits in, but only to the extent that it's not his real name, and he's killed a man and broken a whole bunch of other rules besides.
"Mosley ('Devil in a Blue Dress') is an ascended master of the socially-conscious murder mystery. Here he adds a deep well of subtle philosophical argument based on mountains of reading and years of thinking. The book isn't for every taste, and certainly not for younger readers, but those who come to it will find themselves thinking of Professor Woman and his offbeat theories long after they reach the end of Mosley's beguiling yarn."
 — Panelist Gregory McNamee. Also selected by Bruce Dinges
The Last Cowboys: A Pioneer Family in the New West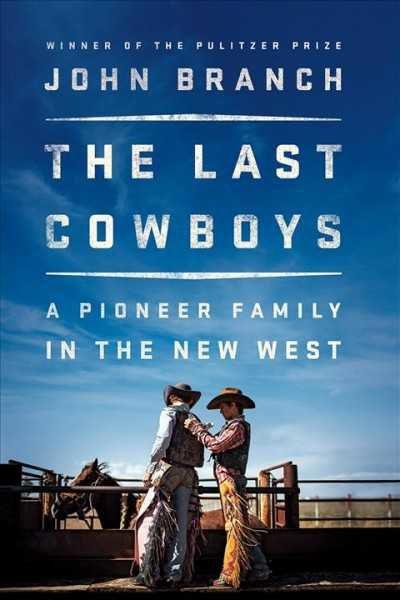 "A Pulitzer Prize-winning sports journalist introduces readers to the extended Wright clan, a fifth-generation southern Utah ranch family fighting to hold onto a nineteenth-century homestead and lifestyle threatened by the changing economics and culture of the twenty-first century West. Branch writes with empathy and understanding, describing the ranch's uncertain relationship with federal range managers, Zion National Park staff, environmentalists, and encroaching recreational tourists as he follows Wright sons, cousins, and grandsons (four of them national bronc riding champions) in their pursuit of prize money to plow back into ranching operations that they know will have to change. Branch draws a compelling portrait of uncommonly resilient men and women struggling to bridge the divide between the Old and New West."
 — Panelist Bruce Dinges. Also selected by Helene Woodhams and Vicki Ann Duraine
The Line Becomes a River: Dispatches from the Border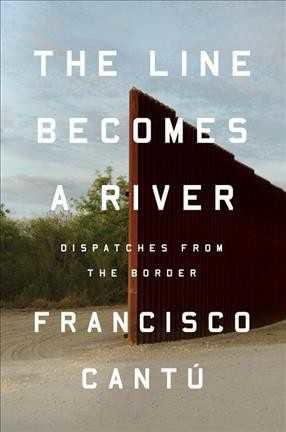 "The U.S.-Mexico boundary is both a metaphor and a harsh reality in this elegantly written reflection on how artificial lines drawn in the sand impact the bodies and souls of everyone who comes in contact with them. Raised by a single mother working as a park ranger in West Texas, Cantú describes how and why he enlisted in the U.S. Border Patrol, his experiences during a three-and-one-half year stint patrolling the Yuma-El Paso sector, and the growing disillusionment that led him to leave law enforcement and pursue a graduate degree. His unsuccessful effort to rescue an acquaintance from deportation brings the story full circle. Cantú's first-hand experience and level-headed perspective offer hope that reality and common sense may yet have the last word in our heated immigration debate.
 — Panelist Bruce Dinges. Also selected by Christine Wald-Hopkins and Helene Woodhams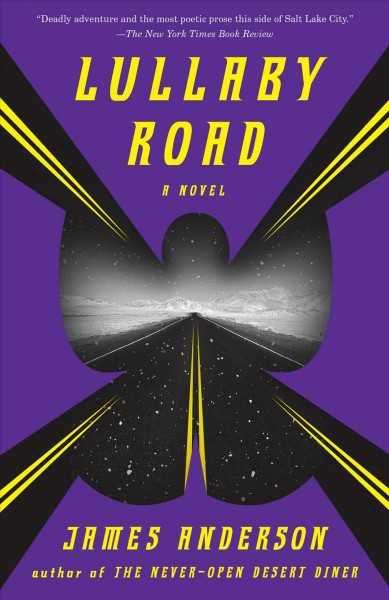 "Despite its title, James Anderson's 'Lullaby Road,' with its subtly tightening suspense, will hardly lull you to sleep. As with Anderson's previous novel 'The Never-Open Desert Diner,' 'Lullaby Road' takes place in the high desert of northern Utah. Narrator Ben Jones is a short-haul trucker who makes regular deliveries to the isolated 'desert rats' of the region. A loner like his customers, this quick-to-brawl half-Native American, half-Jewish orphan with a police record would seem an unlikely candidate with whom to entrust a small child with a big dog. Yet someone does, and Ben takes her on the road until he can find her family.
"'Eccentric' doesn't begin to cover the characters and back stories in this cultural debris-field—laconic Walt, tending his Never-Open Desert Diner; John, preaching to empty deck chairs when he's not dragging a full-sized cross along the highway; Ginger, overseeing Ginger's Glass, Whatnots, Handmade Soap, and Ballroom Dance Emporium—but there's danger in their eccentricity that threatens a truck driver and a little girl."
— Panelist Christine Wald-Hopkins. Also selected by Gregory McNamee
The Red Caddy: Into the Unknown with Edward Abbey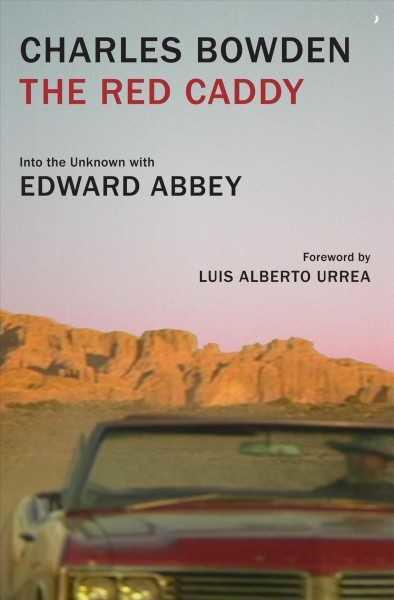 "Chuck Bowden wasn't a sentimental man, but he recognized the value of an honest friend. In this slender memoir, written in 1994 and published here for the first time, he describes his sometimes-contentious relationship with fellow writer Edward Abbey, ruminates on the price of celebrity, and offers his own observations on man and nature. In an engaging foreword, Luis Alberto Urrea provides background on Abbey's iconic Cadillac convertible and shares the story of meeting Bowden in a Tucson hotel bar. With its elegant prose and uncompromising vision, this is vintage Bowden. Readers can look forward to future titles, reprints and original works, from the University of Texas Press."
— Panelist Bruce Dinges. Also selected by Gregory McNamee
A Thirsty Land: The Making of an American Water Crisis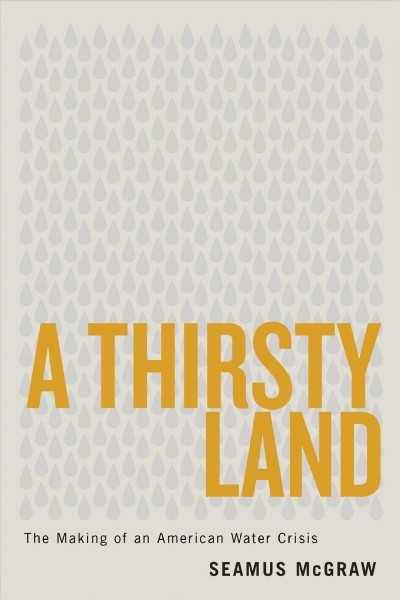 Memoir: Nature and environment
"In his perceptive and highly readable book, McGraw describes how Texas has responded to the challenges of furnishing water to meet the needs of farmers and ranchers, industrial users, and urbanites in a state threatened by either drought or flood, depending on which side of the 100th Meridian a person lives. Interviewing both scientific experts and everyday water users, he clearly delineates the competing interests, describes political and geological reality, and makes a compelling argument for statewide water policy that utilizes modern technology and fairly weighs parochial needs against the good of the whole. Chapters dealing with arid West Texas should resonate for policymakers across the Southwest and West."
— Panelist Bruce Dinges. Also selected by Gregory McNamee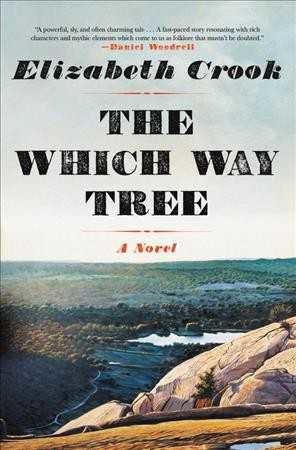 "'...when a cat has its eyes on a prey it will settle for nothing else.' So says Benjamin, the teenage narrator of this riveting historical novel, in reference to the giant panther he and his young half-sister, Samantha, are stalking in the wilds of Civil War-era Texas. It's also an apt assessment of his volatile sibling, who was hideously maimed by the fearsome big cat when it killed her mother. Bent obsessively on revenge, Samantha will countenance no hindrance that comes between her and her sworn objective, to destroy the panther and claim its hide. But, not surprisingly, there are hindrances aplenty in the harsh western landscape, and not all the quirky characters Benjamin and Samantha encounter there wish the youngsters well. The trials and tribulations of the duo will keep you turning pages, but it's the pitch-perfect dialog that will beguile you—Benjamin's matter-of-fact and unintentionally droll narrative voice convincingly evokes the nineteenth century, and will put you in mind of Charles Portis at his 'True Grit' best.
— Panelist Helene Woodhams. Also selected by Bruce Dinges and Vicki Ann Duraine
Kid Picks
The following books were all selected by panelist Ann Dickinson. Place a hold on them here.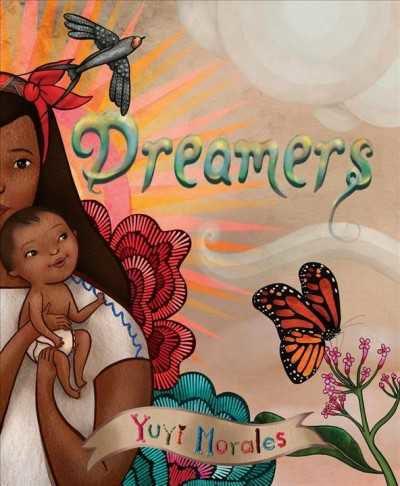 "With warm, sparkling prose, Morales tells the story of a baby, born in Mexico, who moves to San Francisco with his mother. Mother and baby are called caminantes (people who walk) because they have traveled across the border to the United States. As they wander through the unfamiliar city and are told not to play in the fountain, Mom and baby come upon the public library. At first the library seems to them to be Suspicious and Improbable, but it quickly becomes Surprising and Unbelievable when they discover that it is an oasis of books to borrow, filled with information about everything in the world!"
First Laugh: Welcome, Baby!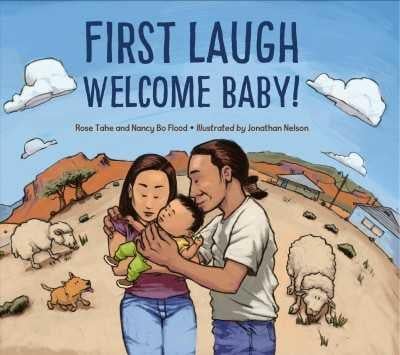 Authors: Rose Ann Tahe and Nancy Bo Flood; Illustrated by Jonathan Nelson
"Family members play with the new baby, trying to get him laugh. He remains somber, though, until grandfather lifts him high in the air and gets a gleeful response. It's an honor for grandfather to be the one who made the baby laugh! Amid claps and cheers the family has a special ceremony, the First Laugh Ceremony, to welcome the new baby into the family and into the clans."
Alma and How She Got Her Name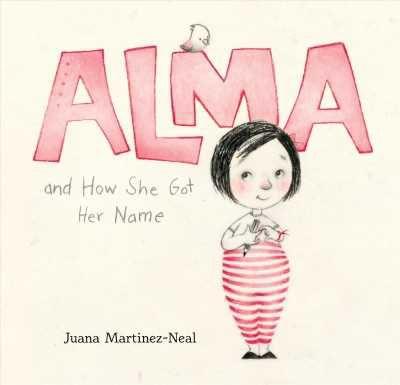 Author: Juana Martinez-Neal
"Alma Sofia Esperanza José Pura Candela has a very long name! In this picture book, Daddy tells Alma how she was given her names, which all come from ancestors and relatives. Each name has a unique story to go along with it: Sofia was Alma's grandmother who loved books, poetry, and jasmine flowers; Esperanza was Alma's great grandmother who always hoped to travel. This story envelops readers like a hug."
La Frontera: El Viaje con Papá–My Journey with Papa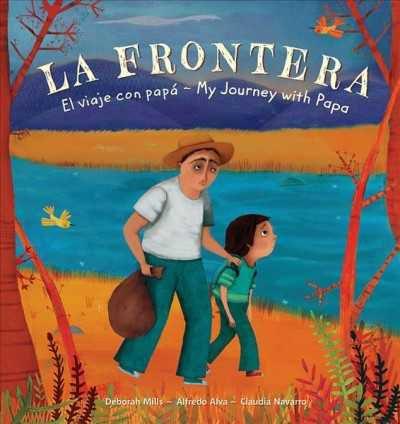 Authors: Deborah Mills and Alfredo Alva; Illustrated by Claudia Navarro
"In this bilingual picture book, Alfredo and his Papá journey across the Rio Grande River on an inner tube to look for work to support the family in Guanajuato, Mexico. Their arduous journey continues when they reach the United States, and they must walk for days and days. Finally, Alfredo's Papá finds a job and Alfredo takes a bus to school. Four long years later, the family is finally reunited. Based on the true story of Alfredo Alva's childhood journey to the U.S."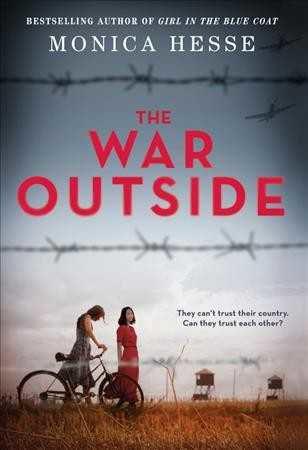 "Margot, a teen of German background and Haruko, who is of Japanese descent, are both relocated with their families to an internment camp in Crystal City, Texas during World War II. Despite their differences the girls become friends in the camp, where they share a common struggle with anxiety, suspicion, doubt, and fear. This story movingly recalls a dark period in American history, when innocent people were unjustly punished."
More Reading: 
Place a hold on these titles here. 
A Natural History of the Mojave Desert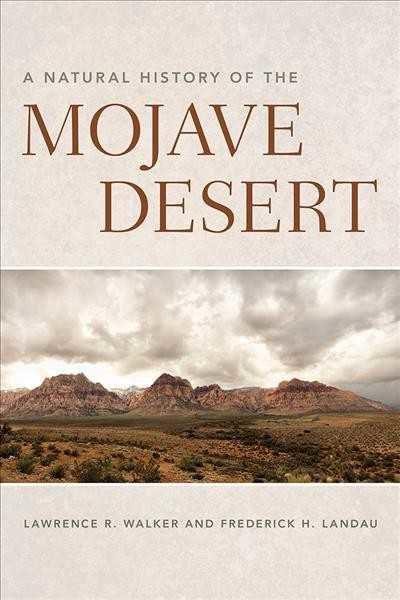 Author: Lawrence R. Walker and Frederick H. Landau
Genre: Nature and environment
"The Mojave Desert is renowned for its frightful heat, boasting the highest temperature ever reliably recorded on Earth. It's not much known for anything else, and some geographers even consider the Mojave not an entity unto itself but 'a transition zone between its larger neighbors, the Sonoran Desert to the south and the Great Basin Desert to the north.' So write Walker and Landau, scientists at the University of Nevada–Las Vegas, who disprove that assumption with this gracefully spun, richly photographed handbook. They note that the Mojave 'contains about 3,000 plant species and about 380 terrestrial vertebrate animal species,' a quarter and a sixth of which, respectively, are found nowhere else. Three million humans also make their homes in the Mojave in places like Victorville, California, Kingman and of course Las Vegas. Readers will be surprised at some of the mysteries of the place—how the creosote bush got to the Mojave from its South American birthplace, for instance, and how birds have adapted to the scorching heat. The book is a desert rat's delight." 
— Panelist Gregory McNamee
Food Sovereignty the Navajo Way: Cooking with Tall Woman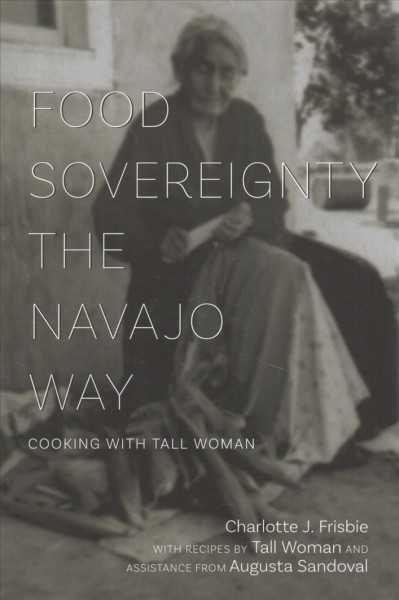 Author: Charlotte J. Frisbie 
"Before the arrival of Europeans, the Navajo people gathered the wild food plants of the Colorado Plateau, hunted the abundant game, and, most important, grew corn, a plant that they saw as a primordial 'gift of life.' Corn gave birth to the People themselves, and the People returned the favor in their foodways and religious beliefs. Frisbie, a longtime student of those traditions, here works with a Navajo elder to record food traditions and gather recipes. Some Diné people, she writes, believe that one should use culinary ash, 'usually made by burning green juniper or cedar branches,' in all corn dishes, others in blue corn dishes alone; in either instance, the ash enriches the food with calcium, manganese, zinc, and other nutrients, so there is science behind these ancient ways. Another belief holds that the size and shape of blue-corn dumplings can influence the weather: 'round ones could bring hail, and those shaped like teardrops could bring rain.' The recipe that follows, using only blue cornmeal and ash, is an invitation to test the theory. Frisbie serves up a thoughtful and humane study, and a worthy summation of a distinguished career."
— Panelist Gregory McNamee
This Immeasurable Place: Food and Farming from the Edge of Wilderness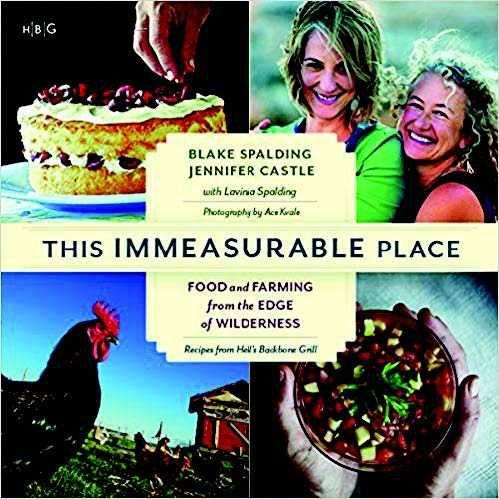 Authors: Blake Spalding, Jennifer Castle, and Lavina Spalding
"Southern Utah's Boulder Mountain is an imposing mass of stone, the snowy southern end of the beautifully named, breathtaking Aquarius Plateau, a place where vertiginous roads link small farms and communities at the gateway to the vast Grand Staircase–Escalante National Monument. It's also the center of a food movement that brings the best of local agriculture to the internationally renowned Hell's Backbone Grill, whose owners here offer a collection of recipes for such tasty treats as green chile and tumbleweed scones, Frisky Creek tarragon trout, black bean and butternut posole—and even organic dog biscuits.
"Throughout this richly photographed book, they deliver elegant little essays on the whys and wherefores of locally sourced foods, as well as on the philosophy of food and cooking that has made their restaurant a treasure worth driving for hours and miles to visit: 'Remember that when you're cooking, you're transforming energy and feeding it to yourself (and maybe some other lucky humans). Take your time, use all your care, and infuse your work with heartfelt joy.' Amen.
— Panelist Gregory McNamee
Spider Woman's Children: Navajo Weavers Today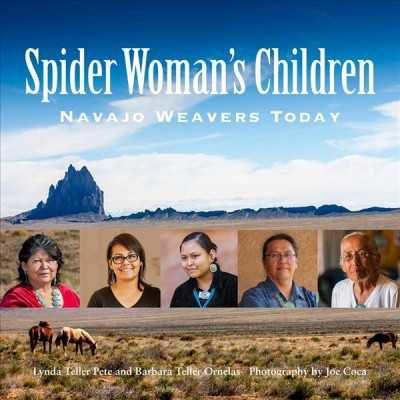 Authors: Barbara Teller Ornelas and Lynda Teller Pete
"Navajo weaving is regarded by many as the quintessential American artform, but the artists behind these intricate masterpieces have too often been anonymous. To address this inequity, the authors (who are, incidentally, the first Navajos to publish a book about this uniquely Navajo craft) put faces, names, and family narratives to the matchless art being created in the Four Corners.
"According to legend, Spider Woman gave the gift of weaving to the Diné people to bring harmony and beauty to their lives, and this gift has helped preserve many Navajo families struggling with poverty and with the threatened eradication of Diné culture and language through forced assimilation. Pete and Ornelas, themselves fifth generation weavers of international renown, recognize that all weavers have a story to tell about their weaving, and every weaving tells a story about its creator. It is these stories, told by multiple generations of weavers, that are at the heart of this lively and richly-illustrated volume and make it a fascinating read."
—  Panelist Helene Woodhams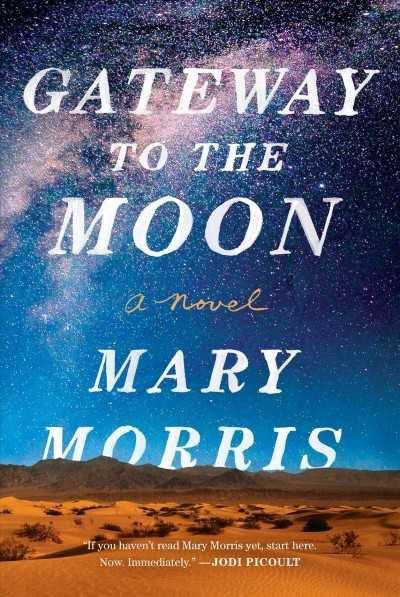 "The residents of Entrada de la Luna, a down-on-its luck New Mexican village, have deep roots stretching back to the Spanish Inquisition in this wide-ranging saga about the profound impact our ancestry has on our lives. Morris's tale, an artful braiding of the past with the present, begins in 1942 with Luis de Torres, a Crypto-Jew who, when his true faith is exposed, is forced to flee the Inquisitor. He sails with Columbus to the New World where he opts to remain when Columbus sails off again, setting off a chain of events (and descendants) that ultimately leads to Entrada de la Luna. Moving deftly back and forth through time, Morris interweaves the ordeals of the historic Crypto-Jews with the modern-day family drama of Miguel Torres, a teenage amateur astronomer without much of a future who has lately begun to wonder about his family, their traditions, and his own personal pedigree. The result is a richly realized, multi-generational story about the connections between us all and the redemptive power of familial love."
—  Panelist Helene Woodhams  
The Powell Expedition: New Discoveries About John Wesley Powell's 1869 River Journey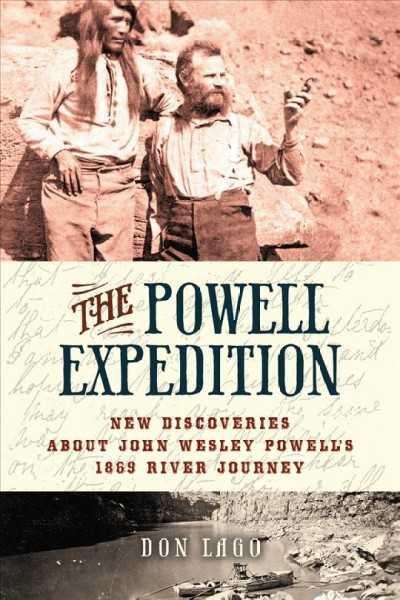 "John Wesley Powell's daring expedition down the Colorado River secured his place in the pantheon of American frontier heroes, and his reputation has been burnished over time by eminent environmental historians. But he didn't enter the 'Great Unknown' alone, and his voyage left a number of mysteries in its wake. In a unique departure from traditional, Powell-centric histories of the Expedition, Lago addresses these mysteries by focusing on Powell's unsung crew—three of whom abandoned the expedition and disappeared without a trace—and on rumors of a river run that may have predated Powell's storied 1869 journey.
"Marshaling the findings of his twenty years of research and the new documents and family histories it produced, Grand Canyon historian Lago offers biographies of crew members, investigates differing accounts of Powell's leadership abilities, and recasts the Expedition in the context of the social and political climate—particularly Manifest Destiny— that impacted the events of the day. The result is a rollicking good read, filled with educated guesses and informed scenarios about what might have happened, delivered by a master storyteller with a talent for cliff-hangers."
—  Panelist Helene Woodhams 
The Grand Canyon: Between River and Rim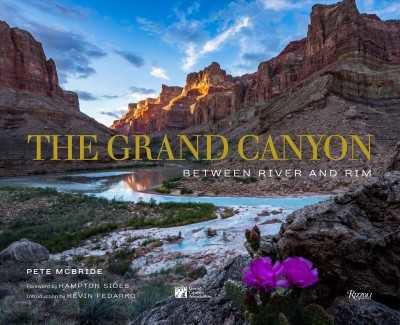 Author: Pete McBride; Foreword by Hampton Sides; Introduction by Kevin Fedarko
Genre: Nature and environment
"'More people have stood on the moon,' says award-winning photographer Pete McBride, 'than have completed a continuous through-hike of the Grand Canyon.' Understanding that their plan was audacious and foolhardy, McBride and author Kevin Fedarko ('The Emerald Mile') nevertheless bushwhacked their way through 800 miles of largely impenetrable, vertical desert, lugging gear and provisions through freezing cold and scorching heat, from Lees Ferry to the Grand Wash Cliffs near Lake Mead. The result is one of the most spectacular and unique photographic records of the Grand Canyon ever produced. McBride's stunning photographs, taken from vantage points that are inaccessible to most photographers, make us realize the importance of the nation's efforts to protect the Canyon for posterity, while reminding us of the environmental threats posed by commercial interests intent on exploiting it. Accompanying essays recounting the author's arduous trek make this an outstanding and satisfying read."
— Panelist Helene Woodhams 
Apacheria: True Stories of Apache Culture, 1860-1920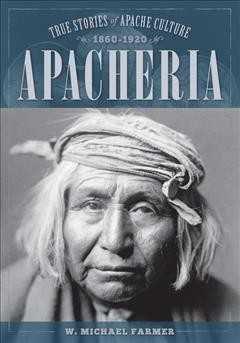 Author: W. Michael Farmer
"Geronimo once infuriated fellow warriors by cowering with women during a shootout with Mexican troops. Tonkawa Gray Lizard, who, with Chiricahua scout Massai, escaped transport to Florida by leaping from a moving train, ruined their carefully prepared deer-stomach water vessel by falling into prickly pear. With such detail, physicist and historical fiction writer W. Michael Farmer animates the history of Apaches in the American Southwest and northern Mexico, as they confront U.S. western expansion. Farmer describes tribe distinctions and cultural and social mores, and then relates stories of significant Apache figures and historic Indian agents.
"He follows the bands as they resist the territorial and cultural incursion, are subdued and shipped to reservations, and on to boarding schools. The stories— brief and stand-alone, not strictly chronological, sometimes detail-repetitive— have a certain spoken quality. Supplemented by stunning period photographs, written in accessible, non-pedantic prose, compelling 'Apacheria' sheds sobering light on a shadowy period in American history."
— Panelist Christine Wald-Hopkins
Cutting the Wire: Photographs and Poetry from the U.S.-Mexico Border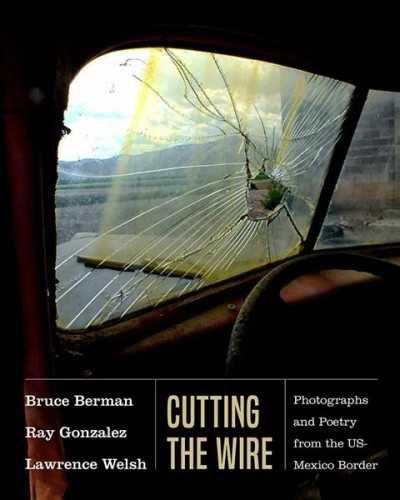 Authors: Bruce Berman, Ray Gonzalez and Lawrence Welsh. Edited by Lisa McNeil; Introduction by David Dorado Romo 
"The Rio Grande, the desert, the wall, rusted out American trucks, exhausted workers, detritus from Asarco, defunct businesses…but also fond childhood memories, a plaster angel, fresh-faced boys, and the ubiquitous Virgin of Guadalupe—in plastic next to a grinning child; at a carwash; encircled by Christmas lights on a grocery wall; in a luminous shrine. Two poets and a photojournalist capture the complexity, desolation, and richness of the Borderlands in this melding of literature with visual art, 'Cutting the Wire.' The poetry of El Paso-raised, University of Minnesota creative writing professor Ray Gonzalez reflects narrative border memories real or imagined. That of El Paso Community College English Professor Welsh is impressionistic and imagist. Presented with the 'concerned' photojournalism style of New Mexico State University photography professor Bruce Berman, and edited by Lisa McNeil, the work is an organically cohesive gritty, rich, revealing, transcendent portrait of the Borderlands."
— Panelist Christine Wald-Hopkins
Encantado: Desert Monologues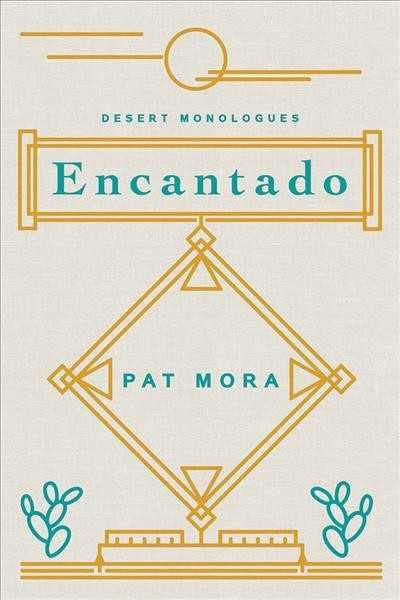 "'Encantado': 'adj., enchanted, haunted.' And 'rambling (said of a house).' These translations all variously apply to Santa Fe writer Pat Mora's haunting, rambling, poetic house of many rooms, 'Encantado.' In the tradition of Thornton Wilder's 'Our Town' and Edgar Lee Masters's 'Spoon River Anthology,' Mora has created a fictional Southwestern town — Encantado — and peopled it with characters both living and dead. Each of the poems has a different speaker; each of the speakers has a unique story. Physically and metaphorically, the río, the river, runs through the town and unites the lives. Their lives are humble; their voices unassumingly lyrical.  Cobbler Señor Ortega, for example: 'I live in languages, Spanish, English—/and shoes, old zapatos, their leather tongues.' And the Japanese physician returned from World War II detention: 'Such tears, nightmares, sighs, /and the wood butterflies. I/watch fragile wings swirl, rise. Fly.' 'Encantado' is an affectionate, affecting creation.   
— Panelist Christine Wald-Hopkins
The House of Broken Angels
Author: Luis Alberto Urrea
"Readers of Urrea's previous work will recognize the family dynamic in this novel: The college-teaching son of a Mexican father and American mother (Little Angel) goes to San Diego to celebrate the final birthday of the patriarch (Big Angel) of the Mexican side of the family. As misfortune would have it, the grand matriarch — Big Angel's mother — has just died, so the birthday weekend begins with her funeral. Facets of Mexican-American culture are manifested through the eyes of the outsider — the Tijuana-born American kid— as this huge, loving, unruly group mourns the death of the Great Mother and honors the life of dying Big Angel.
"Based loosely on Urrea's own brother's final blow-out birthday party, 'The  House of Broken Angels' also provides a warm, engaging, entertaining glimpse into a bicultural sensibility and the post-immigration United States."
— Panelist Christine Wald-Hopkins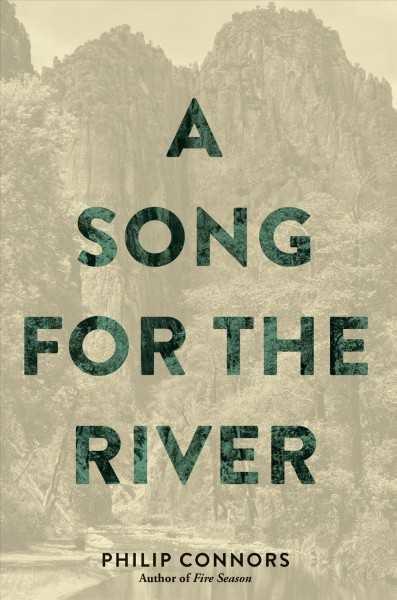 "Over one devastating short period, essayist and Gila Wilderness firewatcher Philip Connors lost his marriage, his health, his watch station to fire, his closest colleague to a freak accident, and three teenaged environmentalists he'd known just well enough to love, to a plane crash. In this memoir, Connors chronicles his efforts to right his capsized life. Opening the memoir with a risky solo 2016 rafting trip down the swollen Gila River — in an effort both to challenge himself and to beat the threat of a diversion dam of the Gila— he then casts back to 2014 to relate the stories of his loss.
"An evocative nature writer, Connors takes the reader into the aerie of his perch over the wilderness and meditates on the need for and nature of fire. And — although his occupation is by definition solitary — this is also an elegy for lost friends, a paean to the importance of human connection, and a lyrical encomium to the restorative powers of nature."
— Panelist Christine Wald-Hopkins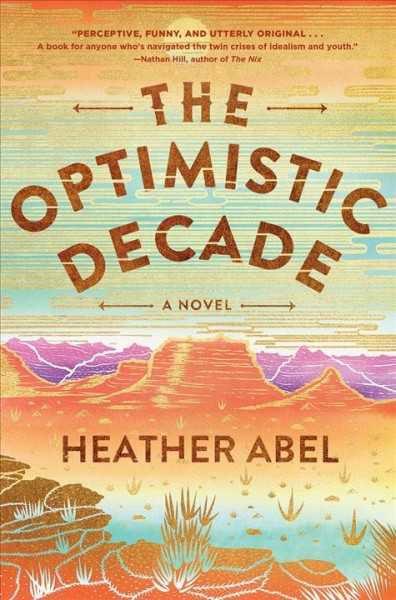 "The daughter of activists, weaned on protest rallies and the greater good, Berkeley student Rebecca Silver plans on spending her summer break writing for her parents' paper. Instead, her father convinces her to work as a counselor at her cousin's camp for teens. Perched on a barren plateau in the Colorado high desert, Llamalo is part utopia and part survivalist, a reflection of its charismatic founder, Caleb. Once a hardscrabble ranch, the camp is cobbled together with yurts, tents, and idealism. It borders on a community victimized by Exxon, which swooped in to mine shale and departed just as hastily when the rock ran out. Set in the 1990s, the narrative flashes between the Reagan years and the impending Gulf War.
"A debut novelist, Abel renders descriptions as sharp as the landscape, and delivers crisp and clever writing with a light hand as her characters orbit around their personal desires and principles."
— Panelist Vicki Ann Duraine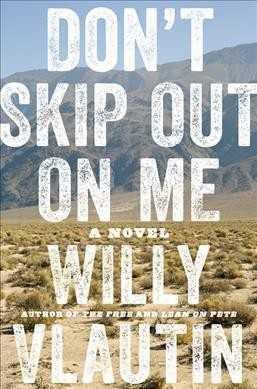 "Horace can take a punch, from the psychological battering of an absent father and the mother who abandoned him, to the punishment of classmates who targeted the slightly-built, half-Paiute, half-Irish boy. By the time he is taken in by an aging ranch couple, Horace's sense of self has been pounded right out of him; determined to 'be somebody' he changes his name to Hector Hildago and focuses on becoming a famous Mexican boxer. 
"Vlautin is a master at placing lost cases in seedy places: Horace lands with a shifty, subsistence trainer and soon finds himself boxing way outside his class. But, even as the beatings turn increasingly bloody and lethal, Horace stubbornly pursues his self-destructive dream of a high-stakes bout in Las Vegas, because 'true warriors' never quit. The author's spare prose mirrors the loneliness of the rural and urban deserts of the Southwest in this achingly poignant commentary on identity and the importance of family."
— Panelist Vicki Ann Duraine
Exploring the Superstitions: Trails and Tales of the Southwest's Mystery Mountains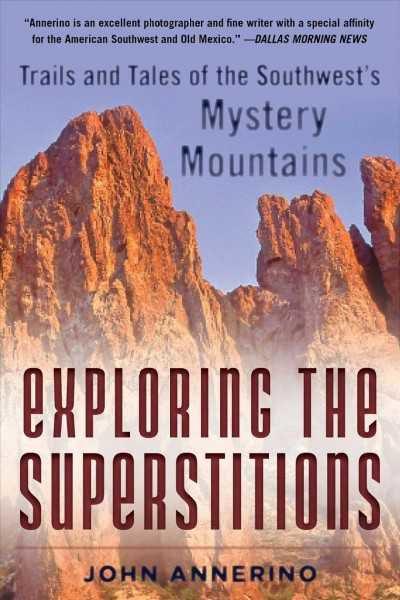 "It's safe to say that Annerino is enamored with the Superstition Mountains, which he finds 'treacherous, hauntingly beautiful and deceptively enchanting.' Rising slightly over 5,000 feet, the Superstitions are not imposing or majestic by most standards but, when one considers the 654 people who perished in these 'Killer Mountains,' they may be the darkest and most violent. Intimately familiar with the region, Annerino features only trails that he traversed. In addition to his stunning photography, he includes directions, topographical maps, field notes, and trip reports.
"To assist readers with planning and preparation, emergency contact information (including Pinal County Search and Rescue) is listed as well as links to trail maps, lodging, local sights and, for prospectors still searching for the Lost Dutchman's Gold, treasure maps along with a government site noting required permits and regulations. Readers will also find an account of the Mountains' colorful and tragic history, descriptions of native flora and fauna, and, lest we forget, an appendix of those who met their end there. In all, it is a complex guide certain to appeal to beginning and seasoned outdoorsmen alike."
— Panelist Vicki Ann Duraine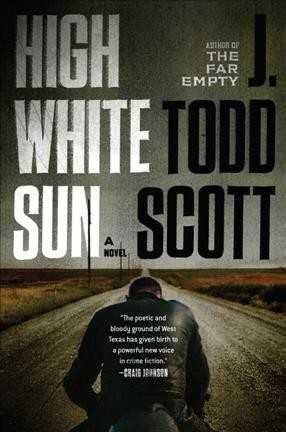 "An Aryan Brotherhood chapter has rolled into Murfee, Texas, to raise their Church of Purity, praise God and white folks, and send those that ain't straight to the devil. When Sheriff Chris Cherry—still raw from a recent bloody takedown of corrupt local lawmen—is called out to investigate the violent death of a drunken river guide, he soon discovers that the Church's 'cleansing' could burn a hole right through the center of Big Bend Country. As he fights to save his town, Sheriff Cherry finds that fanatical agendas are not nearly as treacherous as personal vendettas.
"The author, who is also a Drug Enforcement Administration (DEA) agent, writes like a bard and thinks like an outlaw. He crawls under his characters' skin to deliver narrative as vivid as their tattoos. A riveting sequel to 'The Far Empty', a past 'Southwest Books of the Year' Pick."
— Panelist Vicki Ann Duraine