This story was created by #ThisIsTucson and underwritten by family-owned Freedom RV, helping you find the right RV for your kind of adventure. Thanks for supporting the local businesses that help support us!
---
Sometimes, you just need to spend a night under the stars.
To take a deep breath, put your phone away and circle up around a campfire with the people you love. We're exhaling just thinking about that. 
But we also know that everyone has different tolerance levels for "roughing it." 
Plus, glamping (glamorous + camping) often means you don't have to find all that snazzy (and expensive) camping gear. For the purpose of this story, we're going to consider it glamping if you get to use a toilet that flushes and take a shower. Plumbing matters.
Whatever your desired wilderness level, here are a few ideas. 
Catalina State Park campgrounds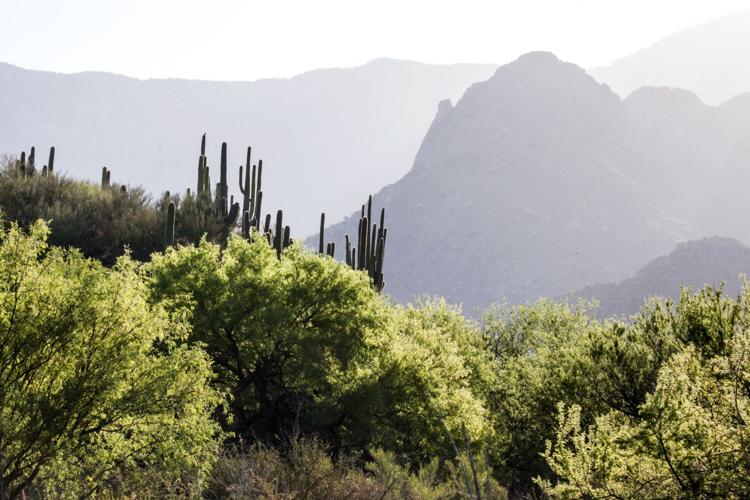 If you're even slightly concerned you might forget something, go here. The state park in Oro Valley, just off of Oracle Road, is just across the street from Walmart. We are not joking. Still, drive far enough into the park and you'll forget the In-N-Out Burger and start wondering about the first people brave enough to set up camp in the desert all those years ago. The campgrounds are open all year, and each campsite has a picnic table and barbecue grill, plus restrooms with hot showers and flushing toilets. Yes, please. Campsites also have electric and water hookups, so you can bring the RV and skip the tent altogether. 
Price per night starts around $20. Entrance to the park costs $7 per vehicle. 
Patagonia Lake State Park campgrounds AND cabins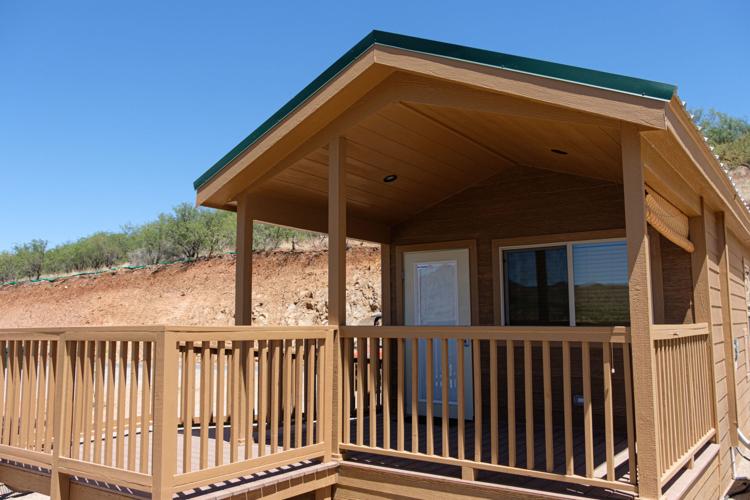 We do have water in Southern Arizona. And this water even has a beach. Patagonia Lake, about an hour-and-a-half drive from Tucson, has lakeside campsites that can accommodate RVs. Campsite reservations start around $20. 
If you'd rather sleep on a bed, we can't blame you. Patagonia Lake also has seven lake-view cabins with two to three rooms. You'll have access to the same family-style showers and restrooms that the campsites use just a short walk away. The cabins have electricity, heating and cooling, but no plumbing, and can accommodate six people. Pets, smoking and cooking in the cabins are not allowed. You'll need to bring your own linens and some of your own supplies. 
Reservations start at $119 per night. Entrance to the park is $15-20 per vehicle.
Madera Canyon Kent Springs Cabin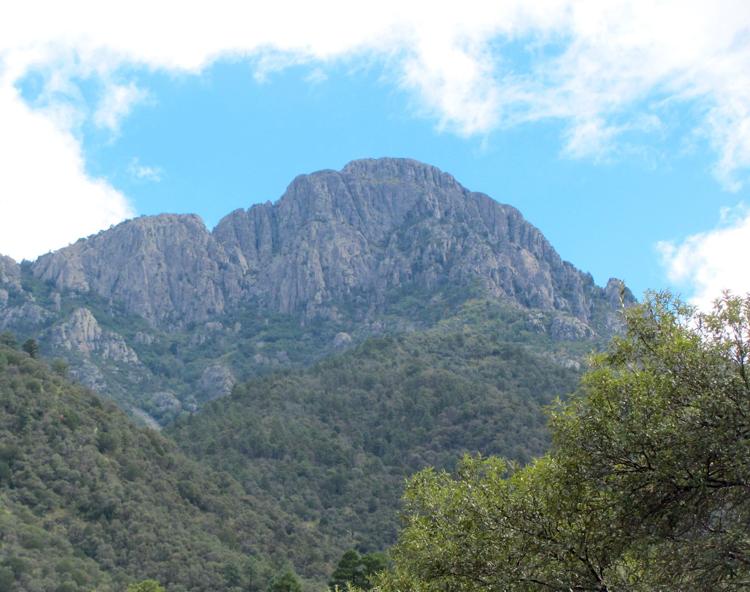 As many as eight people can stay in this seven-room cabin in Madera Canyon, about 45 minutes from Tucson. Built in the 1950s and added to over the years, the cabin has two bedrooms, one bathroom and a glorious deck overlooking the forest. You'll have to bring some of your own supplies ⁠— bedding linens, towels, garbage bags, an ax for splitting firewood, etc. But you're coming into a space with real beds, a stocked kitchen with an oven and stove, electric heat and plumbing. No smoking or pets are allowed inside the cabin. 
Reservations are $150 per night. 
Tanque Verde Ranch safari-style tents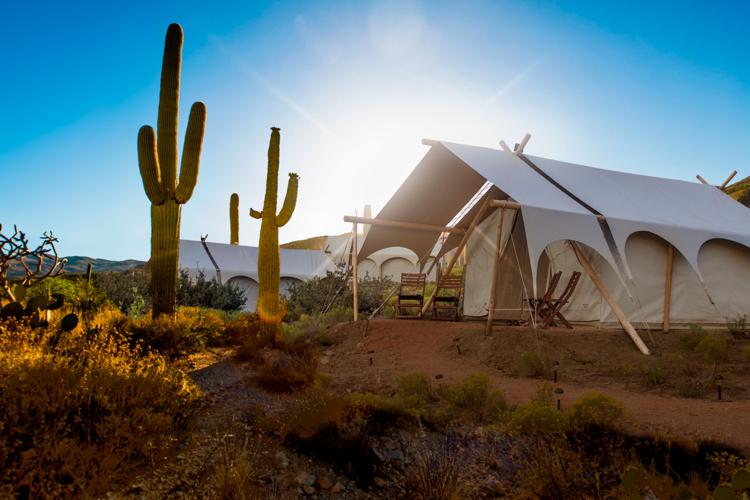 For the ultimate, luxury "camping" experience, consider staying at the fancy, safari-style tents at Tanque Verde Ranch, 14301 E. Speedway. You'll have access to all of the resort amenities — pool, restaurant, activities, etc. — along with daily housekeeping. Tents vary in size, with options for ensuite bathrooms and separate areas for kids. Some tents also have above-bed windows for stargazing, and all tents have real beds. Tents without bathrooms have access to community bathrooms. Wood-burning stoves keep the tents warm at night. Rooms are available until Dec. 31. 
---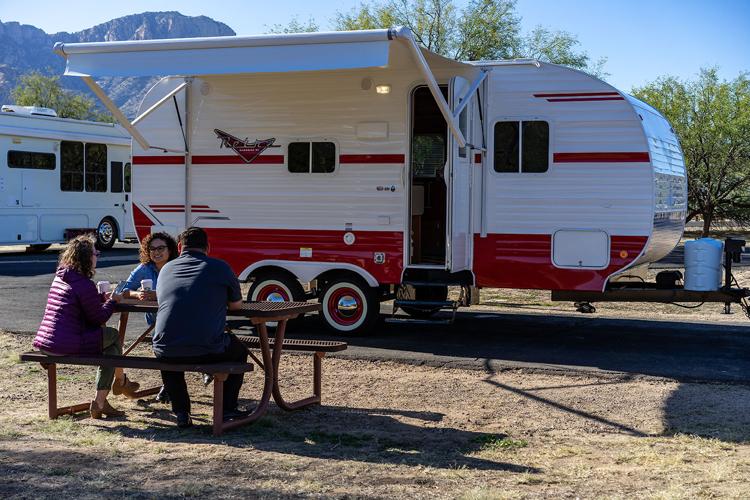 Life is short... Make it an adventure!