---
Finding water in desert places is a downright miracle. 
Just ask anyone not from here, who can't believe that green things actually live in Tucson. 
But we know better. We know that rivers do flow in our desert and lush oases are more than a mirage. 
Water here is precious, absolutely, but it's also present — you just have to know where to look. 
And that's where we come in. 
Santa Cruz River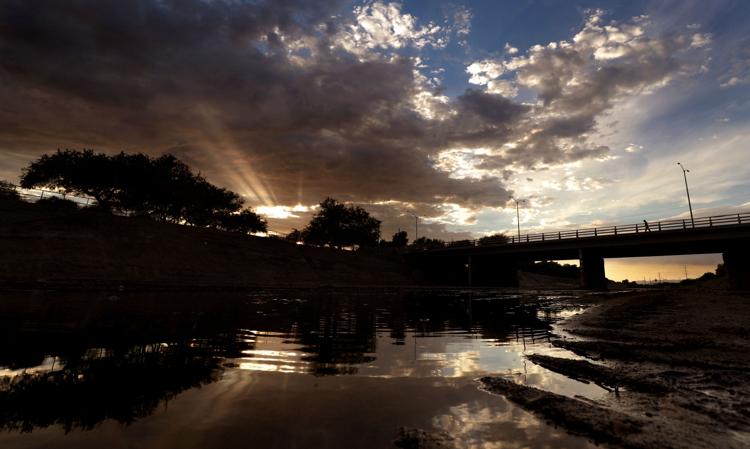 This summer, Tucson Water released recycled water into the dry Santa Cruz River, just north of Silverlake Road. The river now flows north past "A" Mountain and toward downtown. Conveniently, a stretch of the Loop runs alongside the river, so you can take a bike ride and marvel at the wonder that is a flowing river in Tucson. If you live more on the northwest side, there is also a flowing stretch of the river — again, thanks to recycled water — near Ina and Cortaro roads. Go to Crossroads at Silverbell District Park to see it. 
Sabino Canyon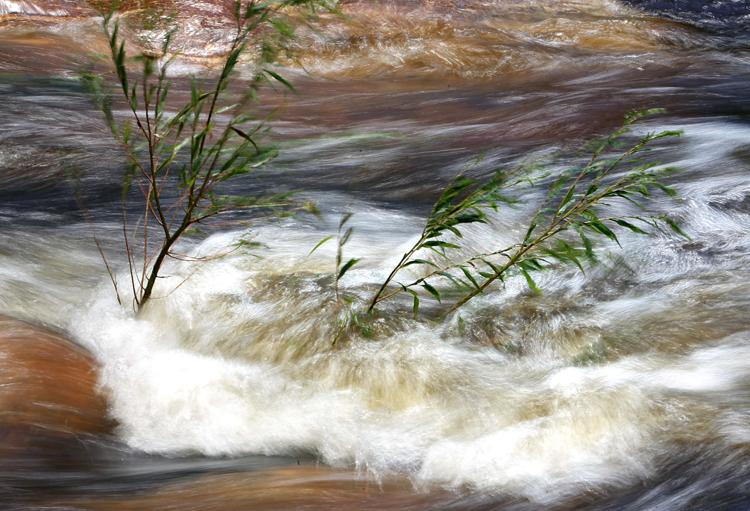 Sabino Canyon does not disappoint. Take a hike to the Sabino Dam for a flowing creek, pools to play in and gloriously green shade trees. Stop at the visitor's center, 5700 N. Sabino Canyon Road, to get a map, and then take Bear Canyon Trail east until you hit a paved road. Follow that north to get to get to the creek. We particularly love the Sabino Dam Trail on the east side of the dam. That's a 0.3-mile trail that follows the creek north, through tall grasses and past towering trees. Make sure to take plenty of drinking water. A day pass to the Sabino Canyon Recreation Area costs $5. 
Silverbell Lake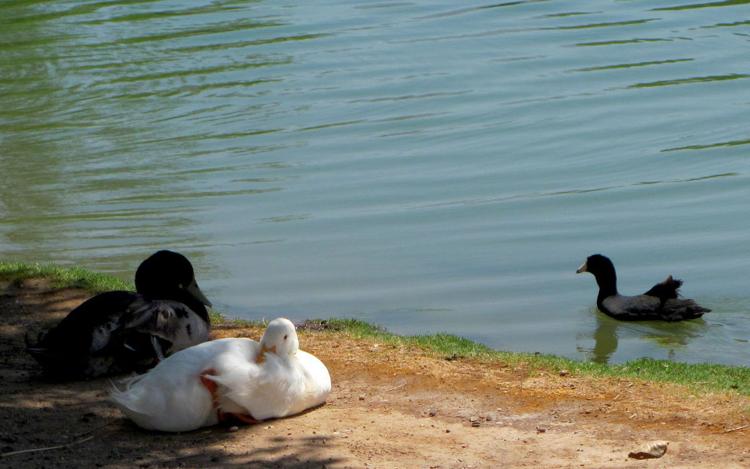 Head to Silverbell Lake at Christopher Columbus Park for a stroll around the water. You can't swim here, but you can fish or take boats like canoes onto the water. The lake is 13 acres and has a smaller lake attached for model boats. The park at 4600 N. Silverbell Road also has a dog park and area for flying model airplanes. 
Parker Canyon Lake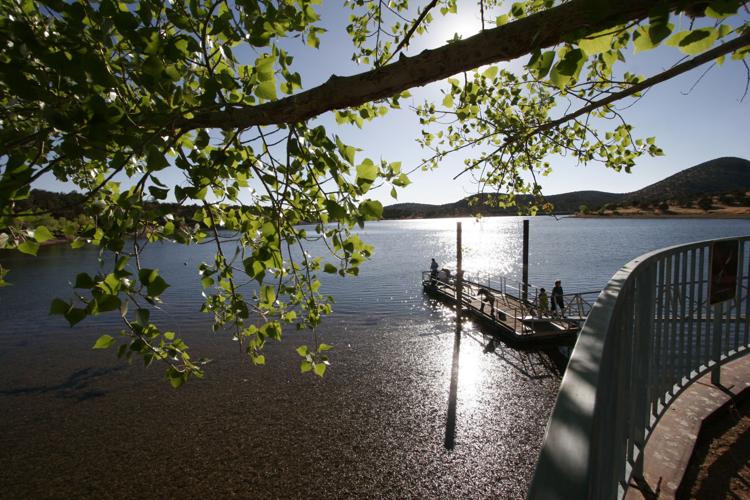 Spend a day on the lake swimming, fishing and boating. The lake at 9000 S. Parker Canyon Road in Elgin is about 80 miles away from Tucson and 20 degrees cooler. It's absolutely lovely. You can rent kayaks, pedal boats, stand-up paddle boards and fishing gear. Plus, it's free to spend the day here. 
Romero Pools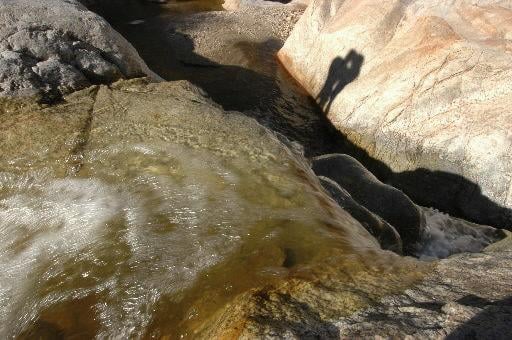 The moderate hike to and from Romero Pools is about 6 miles and so worth it. You are rewarded for your efforts with sweeping views of Oro Valley and a series of cool pools at the end of your hike. Seasonally, you'll encounter water almost immediately on your hike as you cross the Sutherland Wash. Take Oracle Road north to get to Catalina State Park. Day-uses fees are $7 per car or $3 per person for walkers or bicyclists. 
---
Find water in the desert to win prizes from Tucson Water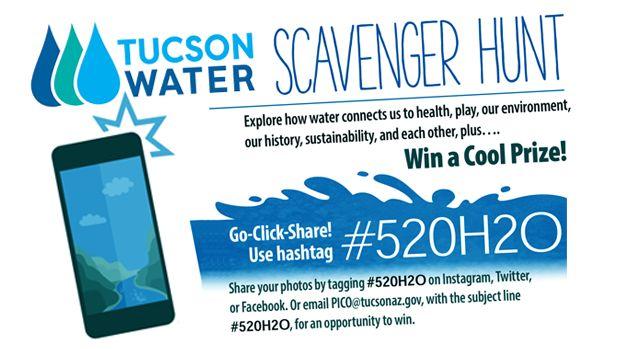 To play, grab your smartphone, fill up your water bottle (pro tip — Tucson Tap Water is one of the categories so snap a quick pic for your first entry!) and head out to explore. When you find the items in the hunt (Tucson Tap Water, Pete the Beak, Rainwater Harvesting Demonstration Sites, Kino Environmental Restoration Project, Santa Cruz River Heritage Project, Splash Pads, Sweetwater Wetlands, and surprise bonus rounds) take a picture and post it on Facebook, Instagram, or Twitter with the hashtag #520H2O before Oct. 31, 2019. You can also email your images to PICO@tucsonaz.gov — use the hashtag #520H2O as the subject line. Find more information about the items in the hunt, rules, and guidelines here.