---
Whether you have recently been laid off due to the coronavirus pandemic, or are just interested in exploring other careers, there are several Tucson organizations offering online workshops and classes to learn new skills and prepare for navigating a job search or a career pivot. 
"Times have changed," says Daniel Sullivan, community services manager with Pima County One Stop. "It's no longer send a resume via mail... you're dealing with algorithms now and we teach people to tailor their application and their resume to the skills, to message that. Because it's not a person who's necessarily gonna be looking at your resume during the first stage. It's going to be a computer. So we need to ensure that you can get past that initial screening."
Sullivan says more employers are scheduling Zoom interviews, so having access to that program, knowing how to use it and presenting yourself professionally are also important. 
Here are five Tucson resources that can help you prepare to land a new job or explore other interests without leaving the house.
Pima County One Stop Employability Skills Class
With in-person classes and workshops on hold, Pima County One Stop is still helping job seekers prepare for the job search through its Virtual Employability Skills Class launched in late April. 
The class has seven different self-paced modules where participants learn how to identify and market their skills, create a tailored resume for the job they want, prepare for a virtual interview and other important skills to search for and land a job during the pandemic. 
"Being laid off in these times is something that is going to cause... long-term trauma so a component of it is a little bit of self-care and then it's also the stuff that people were never really taught about how to find a job," says Sullivan with Pima County One Stop. "It's not necessarily the skills that you bring to an employer but how to message the skills that you have to find work. So how to put together a resume, how to do online interviewing, how to look for work, how to do a mock interview."
The course is free and delivered via Google Classroom and is optimized for tablets and smartphones. New classes start every Monday. One Stop also has computers that can be reserved at two of its locations to make resumes and other job-search related tasks. Instructors are available to help guide participants through the course, answer questions and offer feedback and help with resumes and mock interviews. 
Call the Pima County One Stop Dislocated Worker Hotline at 520-724-5735 to register for the course. 
Pima Community College Continuing Education Online Courses
Pima's continuing education online courses is a treasure trove of resources for those who have always wanted to explore a new field, or acquire new skills. The college is part of the Ed2Go network of colleges and universities that offer hundreds of non-credit courses fully online. The courses last six-weeks and are either instructor led or self-paced. 
Courses are organized by subject and include everything from accounting and project management basics to grant writing, event planning and computer programming. There's a class for pretty much any topic you ever wanted to learn more about and they range from $135 to $300 each.
Google IT Support Professional Certificate
If you've been interested in exploring the field of IT, but have no idea where to start consider the Google IT Support Professional Certificate program which can equip you with the knowledge and skills for an in-demand entry-level position as an IT support specialist. 
The course is being offered through Pima Community College at a steep discount of $99 (usually it's $499) thanks to a grant from the Center for the Future of Arizona. The course has five different modules and is offered fully online. With about five hours of learning and studying per week, the course can be completed in about five months. No prior experience is necessary.
Pima County Public Library
As the great Hermione Granger once said: "When in doubt, go to the library." And while library branches are open for limited services and in-person job help is on hold, the library has a huge collection of free online job, career and skill-building resources that can be accessed from the comfort of your home with your library card.
You can do things like view hundreds of tutorials related to job skills, career planning and business communication and explore other topics — including graphic design and 3D printing on GCFLearnFree. You can also learn how to improve your skills with computer programs including Adobe and Microsoft programs via online courses offered through the LearningExpress Library Career Center. 
You can also find a list of job assistance programs, or other social service resources that help provide emergency assistance if you are experiencing financial hardship. 
YWCA of Southern Arizona & Women's Business Center
The YWCA has a wide-ranging lineup of courses being offered in English and Spanish throughout the summer on Zoom and Facebook.
The courses include career development topics like how to network during COVID-19 and ESL workshops; as well as courses for entrepreneurs including Quickbooks, business plan development and small business financial literacy. Many of the courses are free. 
You can see a list of the course offerings on the YWCA's Facebook page here and here. And, you can call 520-884-7810 for more details about class content and registration, or keep an eye on the events pages for the YWCA and the Women's Business Center for virtual workshops. 
---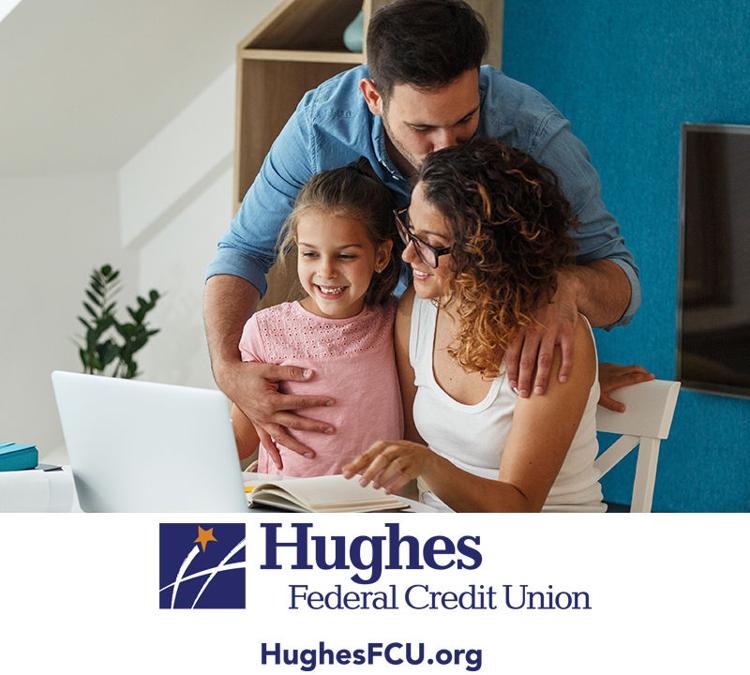 Save your money for summer fun! 
Hughes can help now with a summer loan of $1,000-$5,000 to consolidate debt, pay off bills or cover unexpected costs, like retooling for a new career path.