With all the uncertainty and unpredictability swirling around, sometimes it definitely feels good to take charge of the things you can.
With some extra time you might now have on your hands, it's a great opportunity to do some of those things you've been putting off because you've been too busy.
We put together a few ideas for (digital) paperwork and other life tasks to consider working on. Be warned, lots of these are not super fun but you'll be glad you crossed some of them off your list to avoid stress in the future and some of them only take a few minutes to complete. 
Register to vote or update your voter registration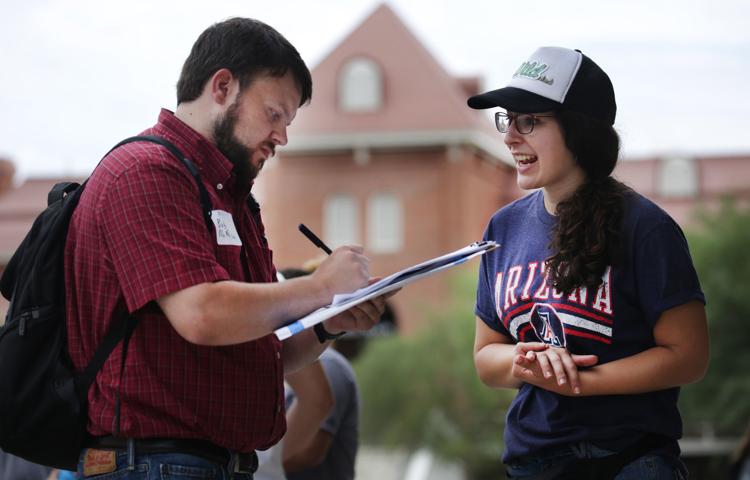 If your calendar is looking a little empty right now, here are a few important dates to jot down:
Aug. 4, 2020 is Arizona's primary election and Nov. 3, 2020 is the general election. To make sure you're able to vote in those elections you'll need to be registered to vote 29 days in advance so July 6 for the primary and October 5 for the general. 
"This is an excellent time to update voter registration information before the August primary elections and November general elections,"  F. Ann Rodriguez, Pima County Recorder said in a news release. 
You can check your voter registration status on the recorder's website to make sure your address is correct. As part of the registration status check you can also check to see if you are on the permanent early voter list so you can vote by mail and not have to venture out to a polling location. 
If you want to be added to the permanent early voter list or register to vote you can also do that online through ServiceArizona, the Motor Vehicle Division website. If you already registered to vote and just want to be added to the early voter list you will have to complete a new registration. Note: ServiceArizona will be unavailable starting on April 17 at 4 p.m. while a new MVD computer system is being installed. The website is expected to be up and running again on April 21.
You can also download and print a voter registration form and mail it back. And if you can't complete your voter registration form online or by mail you can pick up a form at any post office or in person at the recorder's office main office, 240 N. Stone Ave., which is still open Monday-Friday from 8 a.m. to 5 p.m. Anyone entering the building will have to have their temperature checked.
Complete your census
By this time you've probably gotten a couple of mailers inviting you to take the census, and as of April 16 only 51.6 percent of households in Pima County have done so, according to the national census website. If you're part of the other 48.4 percent, you can respond online or by phone and it just takes a few minutes. 
The census, a population count of the entire country, only happens once every ten years. Having accurate data is important, perhaps even more so now because those numbers impact things like health care access, school lunch funding and other important services. 
"It's incredibly important that we have a real and accurate understanding of who is living in the state, the number of people living in the state and where within the state they're living. So that we can ensure that we get our fair share of federal funding to support programs that we all rely on and infrastructure that we all rely on," Alec Thomson, executive director of the Arizona Complete Count Committee told This is Tucson last month. "Everything from Head Start programs, school lunch programs, the roads that we drive on to work and school, our universities, all of these elements of our lives whether they're services or infrastructure are supported by those federal dollars."
File your taxes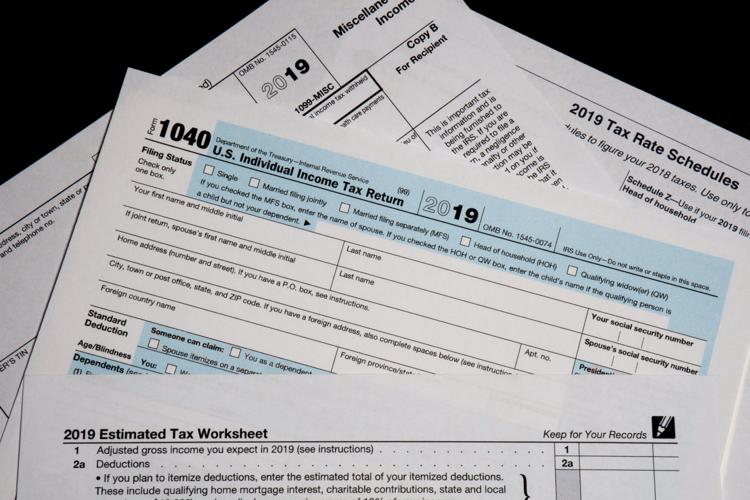 The state and federal filing tax filing deadline was extended to July 15, 2020, so you still have plenty of time to get those done. 
If you could use some help getting your taxes in order with help from an IRS-certified tax preparer you might be eligible for free help at GetYourRefund.org, a virtual pilot program launched between Volunteer Income Tax Assistance (VITA) and Code for America. 
"It is completely free and available to households that made up to $66,000 in 2019. We're able to help with assist with returns for 2016 to 2019." said Rae Pilarski senior director of financial wellness for United Way of Tucson and Southern Arizona, which runs the local VITA program. "There are a few other eligibility requirements for the VITA program, but GetYourRefund.org walks filers through those scenarios and support is available via live chat and help messages." 
If you haven't yet received your Economic Impact Payment, or stimulus payment, and you filed your taxes for 2018 or 2019 you can check your payment status and update your bank account information for direct deposit using this portal on the Internal Revenue Service Coronavirus Tax Relief webpage. It's best to the most recent tax return you filed on hand as you will be asked for information from that return to enter the portal, says Nate Eggman a tax manager with R&A CPAs. 
Start working on an estate plan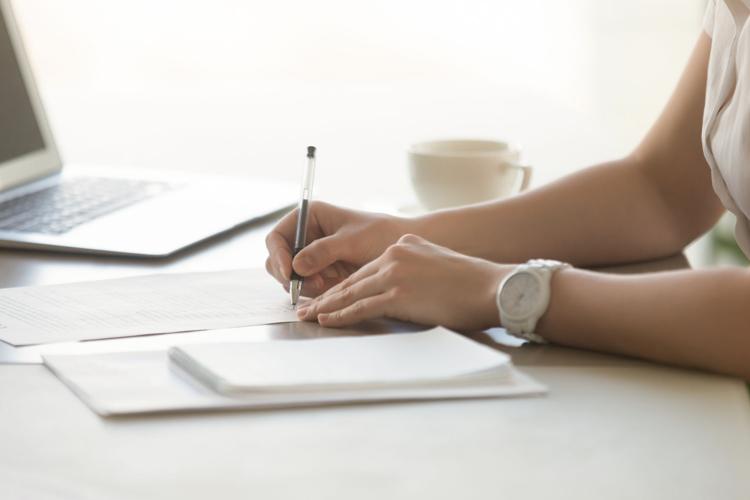 Estate planning can be a tough subject to think about. Who wants to think about passing away or being in a condition where you can't make decisions for yourself?
But having a plan in place can help alleviate some of the stress for your family members during emergency situations, keep the peace among relatives who may have differing opinions, and it means that you — and not another person or entity — have a say in important decisions, says Tucson estate planning attorney Suzanne Diaz. 
Communicating your estate plan to those it affects is also important, Diaz says. She advises her clients who are parents of adult children to have those conversations while they're still alive so they can explain their decisions and answer any questions and not cause any hurt feelings or misunderstanding about their wishes after their death. 
There are several documents that are part of an estate plan and despite how the name sounds, you don't have to be really wealthy to put one together. 
"Unfortunately I see a lot of cases where litigation could have been avoided if somebody of modest means had had an estate plan," says Diaz. "And the last thing that most people want is that their assets that they've worked hard to earn during their lifetime to be spent on attorney's fees." 
It's best to work with an attorney to draft these documents and work on your estate plan. Some attorneys like Diaz even offer free consultations to discuss your situation. But there are some free resources available online to help you complete some of these documents yourself, or at least see what they entail: 
The Arizona Attorney General's Office has a Life Care Planning Packet you can complete online, notarize and mail in. This packet includes forms like a living will, health care power of attorney and mental health care of attorney. 
The Arizona Legal Forms Library has lots of legal forms and documents including powers of attorney and wills that can be downloaded online. 
Diaz explained some of the most important parts of an estate plan: 
In this document you can appoint a guardian for your minor children, or caregiver for your pets your and specify what happens to your assets when you pass away. "There are statutes that dictate how your assets will be distributed if you pass away and you don't have a will, so you can dictate it yourself by making a plan ahead of time," Diaz says. If you don't appoint a guardian for your children someone has to petition the court to be appointed as a guardian and sometimes this can be multiple people, which means that decision will ultimately be left to a judge, Diaz says. 
Designating powers of attorney means nominating someone to act on your behalf if you're not able to temporarily or permanently, Diaz says. She says there are three powers of attorney that she typically drafts as part of an estate plan. 
Durable power of attorney -  In this document you nominate the person who you want to give authority to manage your finances temporarily or permanently, Diaz says.
Healthcare power of attorney - This is where you can designate a person who can make healthcare decisions on your behalf, if you are unable to do so.
Mental health care power of attorney - Nominating a person for this role means they can make decisions related to your mental health care and treatment, usually during a crisis situation. 
If you are in a position where you are unable to communicate and are not expected to improve or recover, a living will dictates what life-saving measures you want or don't want, Diaz says.
Make your important paper file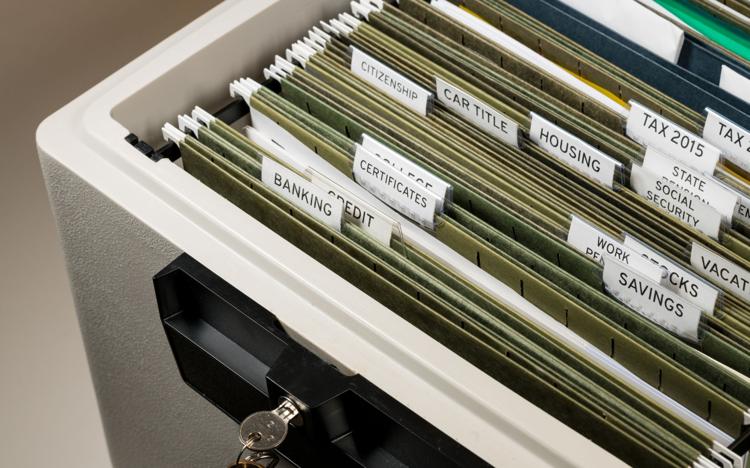 Diaz advises everyone to make an "important paper file" or binder to keep all of those documents in one place. This should include things like: a list of your assets, bank accounts, life insurance policies, vehicle titles, marriage licenses, passports, birth certificates, property deeds and a list of all of your online accounts and passwords and other important legal documents. 
And be sure to tell the person who you've nominated to have powers of attorney where to find this file. Also, it's just a good thing to do so you're not searching all over the house for these when you need to find them. 
Get your library card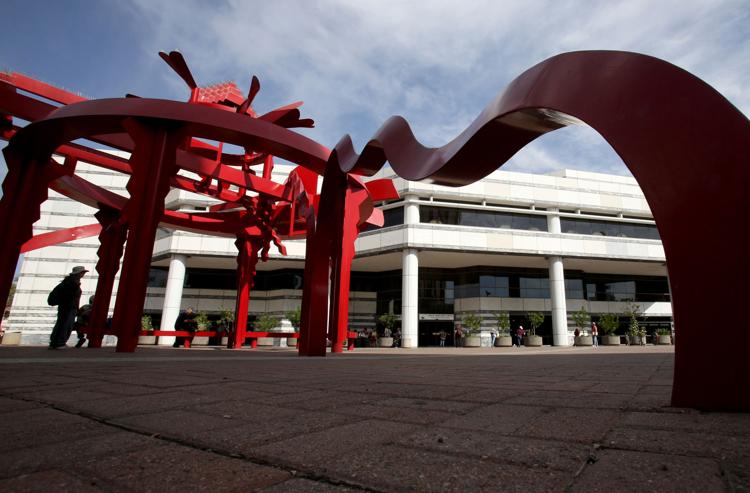 If you finally find yourself with time to catch up on reading, watching films, learning a new language or starting your family tree research you can do all these things online through the Pima County Public Library. 
The physical branches are currently closed, but the E-Library (lots of resources for learning, research, and entertainment) is still up and running and you can still download and stream audiobooks, films, TV shows, music, magazines and more. 
Some resources don't require a library card, but may of them do. If you never got around to getting a card, or need to get a replacement card you can apply online and the library will send you your card number by email and can send you a physical card in the mail.  
Other miscellaneous life tasks that frequently get put off
Here are some of those random things you might keep telling yourself to do but tend to fall off your list. We know we could use the reminder. 
Update your LinkedIn profile or professional webpage/portfolio. 
Delete old photos and unused apps on your phone to free up some storage space. 
Clean up your email inbox and unsubscribe to unnecessary mailing lists. 
Check your privacy settings on social media (those policies seem to change all the time) and make any updates.