We spent 2019 learning about some of the amazing cacti you'll find in the desert surrounding Tucson. 
We are especially in love with all cactus blooms, all the time. 
If you're super into cactus facts of the Sonoran Desert, we highly recommend the "Field Guide to Cacti and Other Succulents of Arizona" by Peter Breslin, Rob Romero, Greg Starr and Vonn Watkins. We used that book to research many of these stories. (Click the links under each cactus for more information). Also, shout-out to Adam Farrell-Wortman, the horticulture manager for the Tucson Botanical Gardens, who answered tons of cactus questions for us this year. 
Note: We know the saguaro is not on this list, and that is not an oversight. We just wanted to share the love with the gentle giant's other prickly pals. (Go here for more on saguaros). 
Pincushion cactus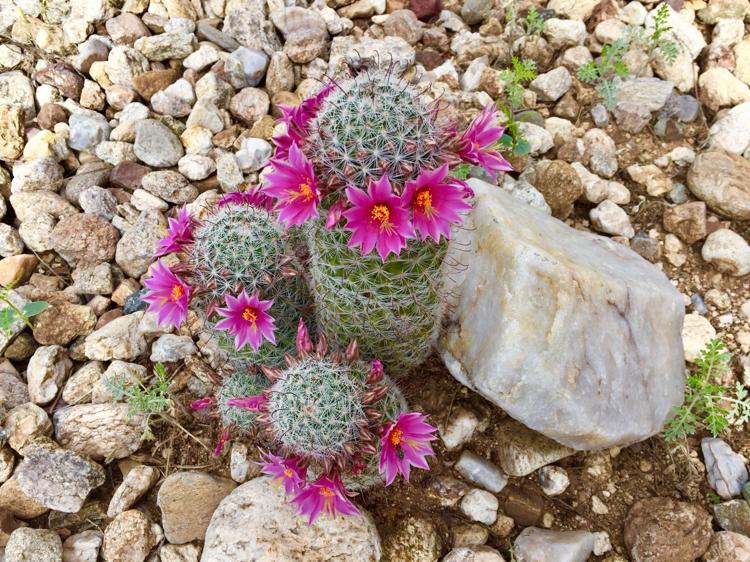 The pincushion cactus mostly blooms in early spring and summer and loves rain. If it's warm, they may bloom in February. The flowers, lavender to pink in color, often bloom in a circle just below the cacti's apex, giving them colorful flower crowns. 
Christmas cholla
This cactus is not the same as Christmas cactus, a succulent with wintertime blooms and Central American origin. The Christmas cholla, rather, is native to the Tucson area and puts on a show of its own, bearing bright red, ornament-like fruit at this time of the year. Springtime blooms range in color from creamy white to orange.
A native Christmas cactus for your collection
Apache hedgehog cactus
This hedgehog cactus grows in clusters of stems all clumped together — in a hedgehog-ish shape. These bunches can range from five to 30 stems, and the big ones can grow a foot or more tall. It also has long, bendy spines and magenta flowers that appear in the spring. 
Some people think of a cute, roly-poly critter when they say hedgehog. 
Prickly pear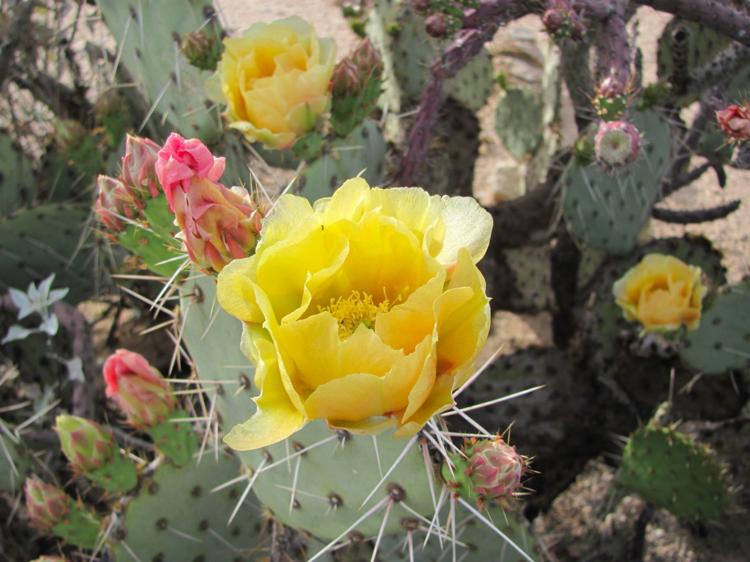 There are native prickly pears in all of the lower 48 states. And although the cactus is native to the Americas, there are colonies on every continent except Antarctica. Prickly pear flowers typically appear in May and June, with their blooms encouraged by winter and early spring rains and triggered by rising temperatures. In July and August, people harvest some varieties of prickly pears and turn their sweet fruit into syrups, juices and jellies. 
I've recently discovered that cacti bloom in sunset colors, and now I am obsessed. 
Jumping cholla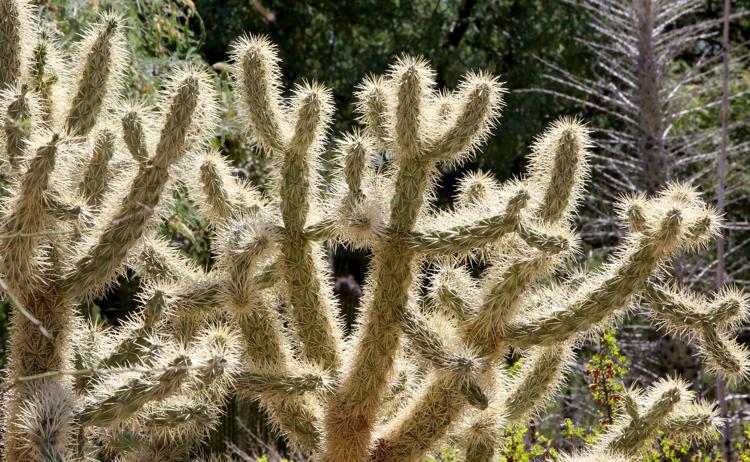 Jumping cholla don't actually jump. Instead, they just have super sharp spines with a lot of barbs that easily detach from the parent plant and onto the nearby victim ... er ... passerby. They do this to reproduce. From May through August, small, pink flowers adorn the cholla, adding a dainty touch to an otherwise fierce looking cactus.
Queen of the night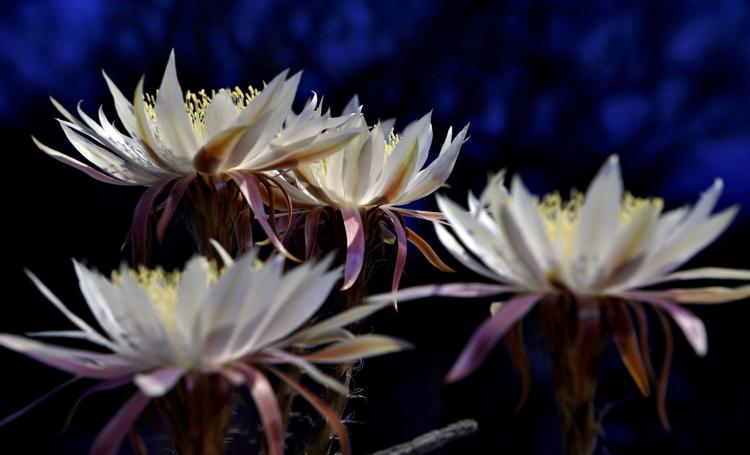 Once a year, the night-blooming cereus wows us with white, palm-sized flowers that blossom at dusk and wilt before sunrise. The queen of the night typically blooms on summer nights in June or July. Most of the year, the night-blooming cereus looks like a spindly gray stick that can barely support itself, which is why Tucson basically loses its mind when the cactus blooms and produces these gorgeous, white flowers. 
The queen could arrive any night. 
Coville barrel cactus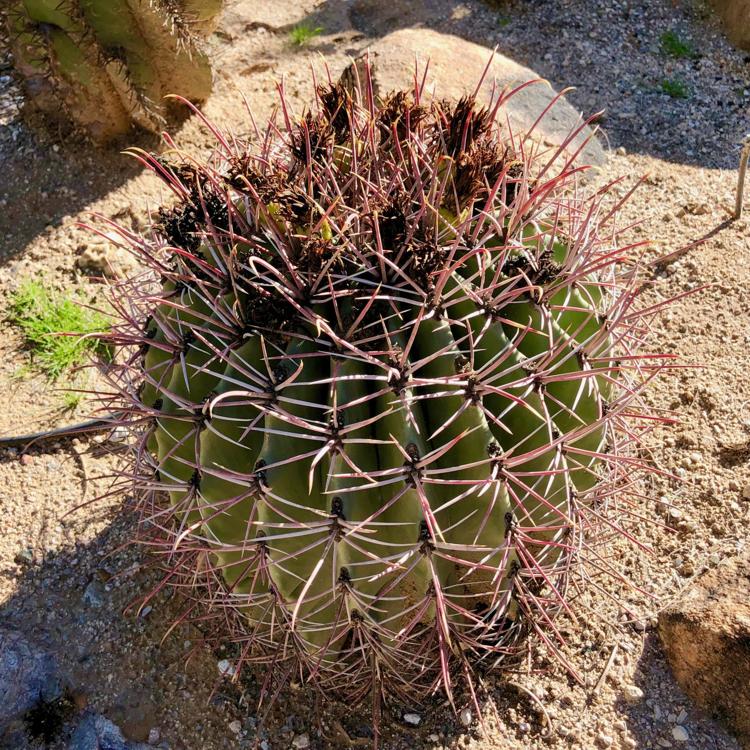 This barrel cactus has thick, hooked spines that are often reddish in color. That's how you can tell it apart from other barrel cacti, which have wispier spines. They bloom at the beginning of monsoon season, with bright red flowers preceding yellow fruit.