Tucson women have no shortage of role models.
Local ladies lead organizations, launch ideas and love people. Oh, how we admire them. 
We wanted to know what lessons they have learned on their individual roads to success; what reassurances they would give their younger selves. 
Basically, we just wanted a sneaky way to get a pep talk from some of Tucson's most successful women.
We're happy to say it worked. 
Lucky for all of us, these leaders wanted to share —  to reach down, extend a hand and pull a sister up.
This is the advice these Tucson women would share with younger versions of themselves and today's 20-somethings. You might want to take notes. 
Czarina Salido, executive director of Time in Cosmology, 42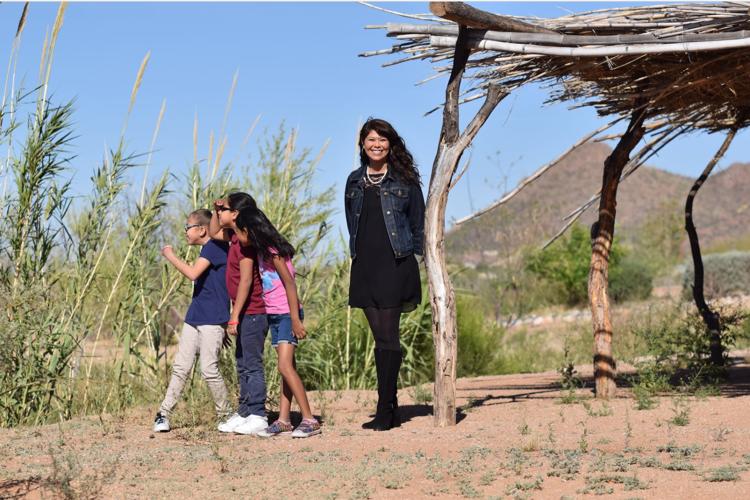 The science nonprofit Salido started and runs helps girls pursue STEM goals and brings together researchers, students and others interested in STEM (science, technology, engineering, mathematics). 
Salido is also the program director of Taking Up Space, a program that sends Native American girls to space camp in Huntsville, Alabama. 
"Mentors were key. Talk to your teachers or find the right people who believe in your pursuits. A good way of doing that is volunteering. Give back to the community and the community will give back to you in surprising, inspiring ways.
"Study STEM. It teaches you discipline, how to solve and work through problems and opens up opportunities even if you decide to pursue a career in a different area ... Set goals. Even if those goals change, don't be afraid of not meeting those goals as you're progressing. What you once thought was important can change, and it's the progress that is important. ...
"Hang in there. You can do it. Often we are waiting for the end, end of the semester, end of the paper deadline or test. Remember to explore and do things that you might like in the meantime, go to an interesting meetup or start your own club. Don't be afraid to say yes to opportunities that present themselves, because you may never have them again." 
T. VanHook, CEO of Habitat for Humanity Tucson, 53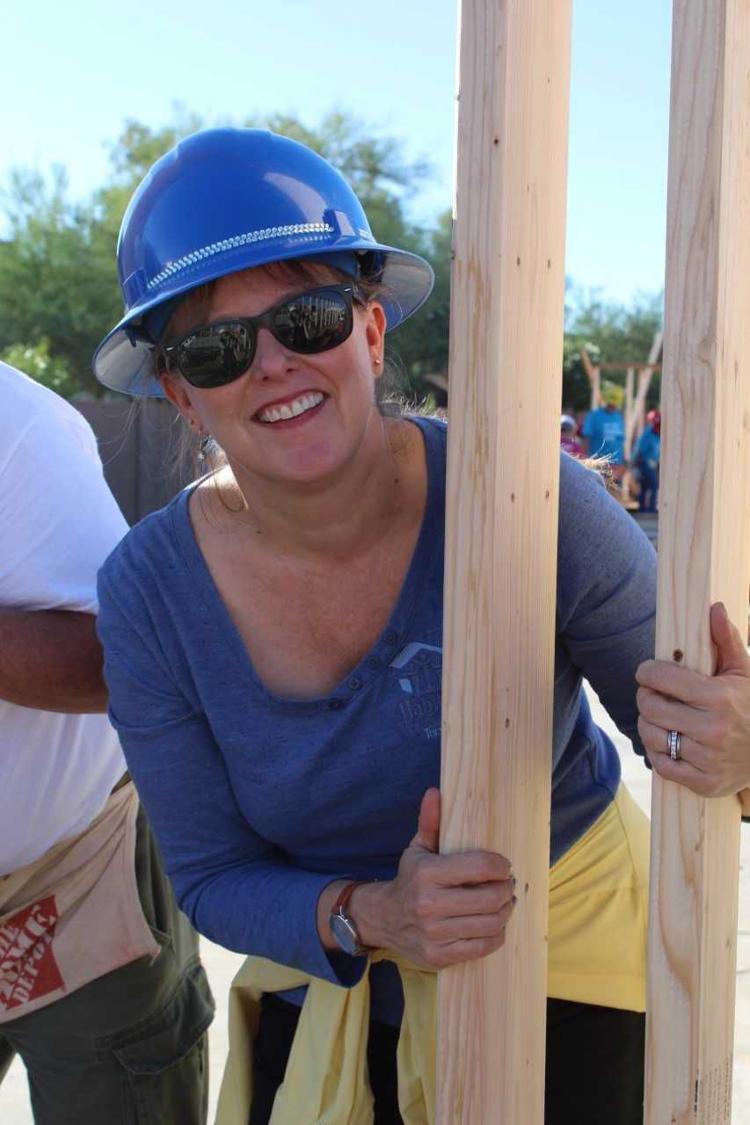 VanHook volunteered with Habitat for Humanity Tucson before becoming CEO. She also previously worked as the director of community development and neighborhood services for Marana and as CEO for another nonprofit. 
"There are really three main things that I think are critical ... No. 1, you just have to be yourself. There isn't a right path. ... If you're not your genuine self, if you're trying to be what you think people want you to be, it's always a disaster. No. 2, you need to be nice to everyone. You don't know who you're going to cross on your path who may come back onto your path some time later. ... No. 3, you need someone near you long term — a family member, a mentor, a teacher. Somebody who reminds you when you're not being honest to yourself and when you're not being nice to others." 
Stephanie Bermudez, Arizona-Sonora influencer and entrepreneur, 35
Bermudez grew up in Nogales, Arizona and was "from a young age encouraged to get the hell out." She moved around — to San Francisco and Phoenix — and landed in Tucson 11 years ago. She worked with downtown investors and developers and encouraged young professionals to get engaged through Tucson Young Professionals and helped launch Connect Coworking. She also runs the Young Entrepreneurs Academy through the Tucson Hispanic Chamber of Commerce and was the 40 Under 40 Woman of the Year in 2016. She currently lives in Rio Rico and is trying to create collaboration and a startup community in the Arizona-Sonora region. 
"I think it's important to discover your passion. We grew up with the understanding that we could take this traditional path — go to college for four years, graduate, get a job, have a pension, retire and get a family somewhere in there. That's not the reality anymore. I was blindsided thinking it was an opportunity for me and it's not. ... My advice to young people is to keep discovering, and how you do that is volunteer, get engaged, be bold and don't be afraid to talk to people who are influential. Recognize your potential as millennials. ... We will be responsible for our actions, and we need to create change in our world. ...
"I was guilty of thinking if I had a degree I would graduate and land into an $85,000-a-year job. You have to network ... and know what the challenges in the world are and be courageous enough and confident enough to fall into these roles. Have the attitude that, 'I do belong in the circle. I am going to raise my hand, and you are going to listen to me, and my word does matter.'" 
Kelly Fryer, CEO of YWCA Southern Arizona, 55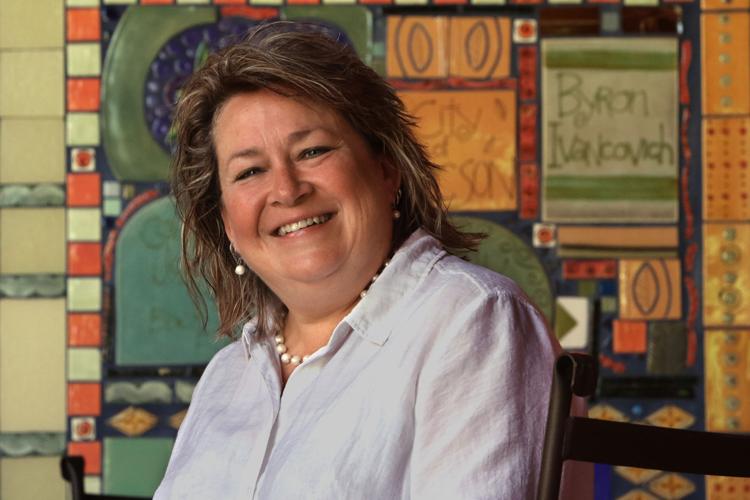 Before this gig at YWCA, Fryer served as an ordained minister and seminary professor, wrote books, launched a consulting business for nonprofits and other groups and ran an organization to help women get elected to public office. And that's the short version. 
"Believe in the power of your own voice and be brave enough to use it. If you are a young woman, especially a woman of color, consider public service. Run for office. Work on a campaign. Volunteer or serve on the board of an organization that is making a difference. Lead. Your life will be fuller and more satisfying the more of yourself you give away to the causes you believe in. And the world will be better because you were in it." 
Lesley Abrams, pastor of St. John on the Desert Presbyterian Church, 62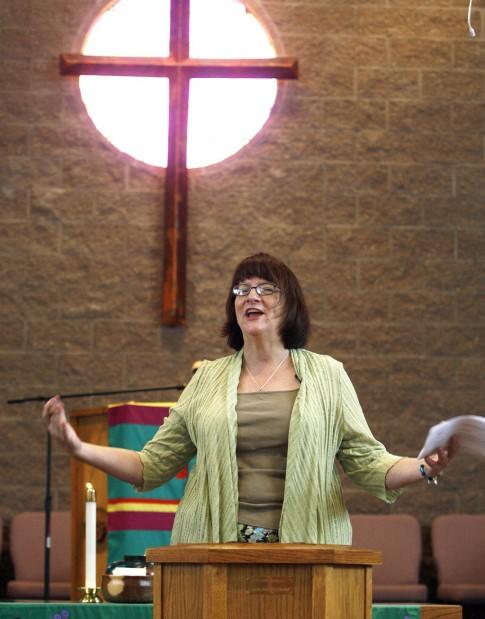 Abrams came to ministry from comedy. Her backstory includes working as a comedian with LaughingStock Comedy Company and acting on stage. She has taught in schools and churches and written everything from one-woman plays to Sunday school curriculum. You can still see acting on stage occasionally. 
"I would tell any 20-something to learn how to be comfortable speaking in front of others. The business world today has no room for mumblers or people who say, 'Y'know,' at the end of every spoken phrase. You can be an introvert and still learn how to present yourself with poise and confidence. 
"I wish I knew then that it would all work out; I'd tell 20-year-old Lesley that 'You CAN do this and you ARE good enough.' I have always done what I love (except for that time I was a giant walking hamburger for the opening of a Burger King in Chicago). When you do what you love, you more easily develop the energy and discipline it takes to move forward. When you do what you love, the setbacks feel minor and the advances feel stupendous. When you do what you love, each day is a gift.
"I'd also tell my younger self to not be such a drama queen — life throws enough drama your way; there's not point in being so melodramatic." 
Daisy Jenkins, executive consultant, 69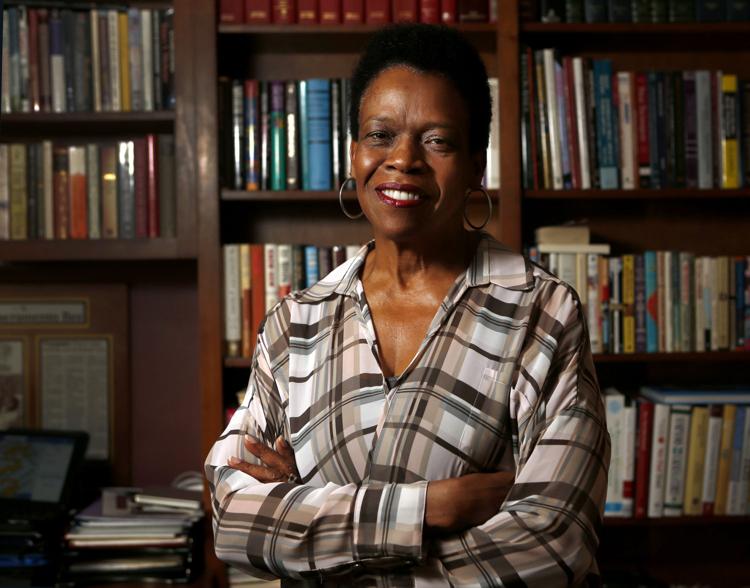 Jenkins retired as vice president of human resources at Raytheon Missile Systems in 2010 after 28 years with the company. She got hired as a low-level clerk when it was still Hughes Aircraft Co. She was the first woman of color to hold a vice president position at Raytheon Co. and the company's first director of global diversity. Now, she's working on her second book and running her consulting business Daisy Jenkins & Associates, LLC. 
"One of the things I would say is just not to lock yourself in, initially. Do some exploring. Find out what you enjoy doing ... and then work toward a career path that leads you to your passion. And sometimes you don't start out exactly at that. Some young people will give up too quickly ... I took a circuitous route to get where I am today. I had to start at the bottom ... I had a master's degree and was working as the lowest level clerk, but I really felt, you know what, I'm going to go above and beyond, because I know this is a beginning ... Whatever you do, maintain the highest performance that you can, and yes, it may not be the bullseye of where you want to go, but it's a start ... 
"To this day, I'm still learning, so be a sponge and see who the people are around you, who not only are top performers but who exude integrity and learn from them ... The other thing is in the midst of really creating that career path for yourself, self interest can be intoxicating, and so remember there are others. How can you help someone else at the same time?"
Kerstin Block, founder and president of Buffalo Exchange, 75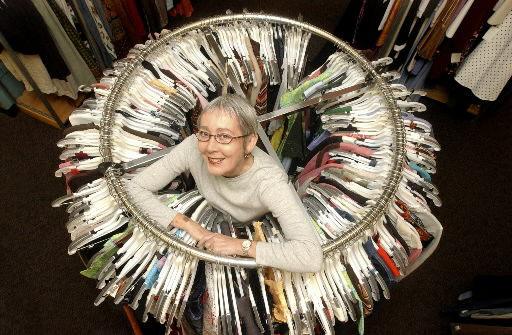 Husband-and-wife-team Kerstin and Spencer Block opened the first Buffalo Exchange in 1974. Originally from Sweden, Kerstin Block wanted an iconic American name for the business. Hence, buffalo. The resale and vintage clothing shop now has 49 stores in 20 states. 
"Strive to be different. It's always been important to me to not be like everyone else. If you really want to be successful, you can't just do the expected — you have to follow your ideas, your passion and venture outside your comfort zone. Don't let fear paralyze or overwhelm you. If you do what you love, you can be successful."