The upcoming virtual Tucson Festival of Books gives young readers the chance to spend some time with their favorite authors and illustrators without leaving home. 
In several not-to-be-missed interactive sessions happening this weekend on Saturday, March 6 and Sunday, March 7, kids can build along with a LEGO expert, see a live science experiment and make their own comics with presenters from all around the world. 
Build with a LEGO Expert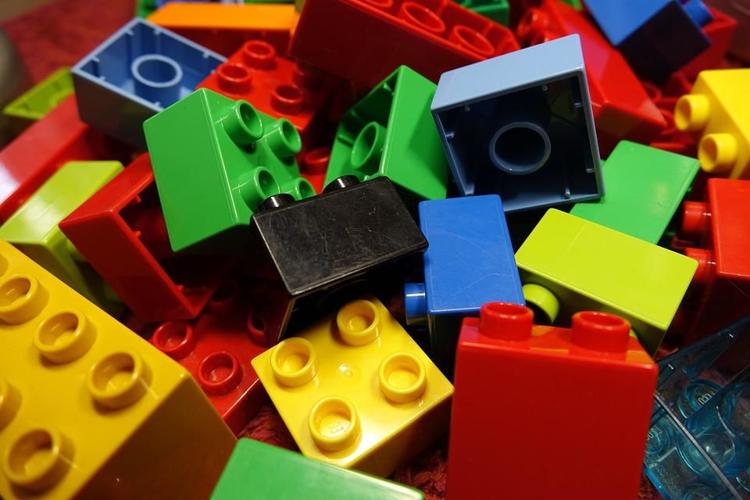 Adam Ward, known as the "Bob Ross of LEGO" is living every kid's dream. As a professional brick artist he gets to build with LEGO all day long and shares tutorials for some pretty awesome designs as host of  "Brick x Brick" a Soul/Pancake series on YouTube. He builds everything from musical instruments to catapults, and gumball machines, but we're particularly fond of this saguaro tutorial for obvious reasons. 
In Ward's session he'll give LEGO fans a tour of his studio and his 740,000 piece LEGO collection. He'll also share some building tips and tricks from his book "Brick x Brick: How to Build Amazing Things with 100-ish Bricks or Fewer" and lead kids (or the young at heart) through a basic LEGO build that can be done using bricks you have at home. 
When: Saturday, March 6 at 11 a.m. 
See a live science experiment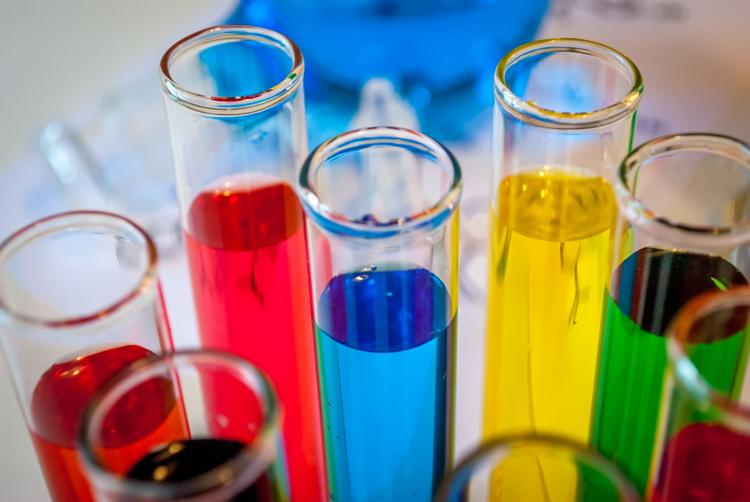 Chemist Kate Biberdorf, a science entertainer and professor, is on a mission to inspire the next generation of scientists. 
Through her lively science demos, frequently involving fire or blowing something up, she shows kids how fun and exciting science is. 
She's also the author of the "Kate the Chemist" series where 10-year-old Kate, her brother Liam and their friends use science experiments to solve mysteries and help their community. 
In her session Biberdorf will conduct a live science experiment based on one young Kate does in her books. 
When: Saturday, March 6 at 3 p.m. 
Learn drawing tips and tricks from the pros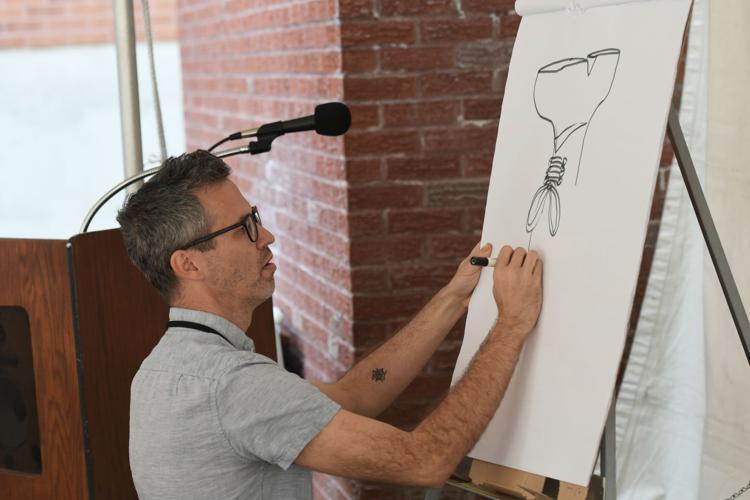 Young artists can spend nearly the whole day learning some tips and tricks from book illustrator pros in a few different sessions all happening on Sunday, March 7. Make sure to have plenty of paper and a pencil on hand for these events.
Comic and graphic novel fans can learn to create their own comics in a drawing workshop led by John Gallagher, creator of the new "Max Meow" graphic novel series which features the adventures of a quirky cat crusader. Gallagher's session "Kids Loves Comics: Max Meow Drawing Workshop" starts at 9 a.m. on Sunday, March 7.
Liz Pichon, the best-selling author/illustrator of the Tom Gates books, is hosting an interactive doodling session based on her latest book "Shoe Wars" all the way from London. "Shoe Wars" follows the comedic adventures of the Foot kids who go to great lengths to keep their dad's flying shoe invention out of the wrong hands. Be prepared to laugh and create during Pichon's workshop "Doodle with Liz: Action and Laughter" at 11 a.m. on Sunday, March 7.
See how three illustrators use their imagination and quick thinking while competing to create the best drawings based on audience suggestions in a live draw-off. Shawn Harris, Julia Kuo and LeUyen Pham will compete and Adam Rex hosts "On Your Mark, Get Set, Draw: Illustrator Draw-off" which starts at 3 p.m.