Two new ax-throwing ranges are opening in Tucson in the next several weeks. 
You read that right. Ax throwing. It's been described as darts for vikings, says Brett Joyce, co-owner of St. Hubert's Hatchet House, which is set to open in mid-November. 
Joyce is opening St. Hubert's with his brother John and wife Megan in a 3,500-square-foot space at 908 W. Prince Road, near Oracle Road.
St. Hubert is the patron saint of woodsmen, Joyce says. "So we thought it would be a cool connection."
Ax throwing has been popular for more than 10 years in Canada and the eastern United States, but has recently made its way west and into cities like Los Angeles, Phoenix and now, Tucson. 
"It's a huge trend," Joyce says. "I think people are just looking for something new to do with friends and have a new experience. I think it's the new bowling...I don't think it's going away any time soon."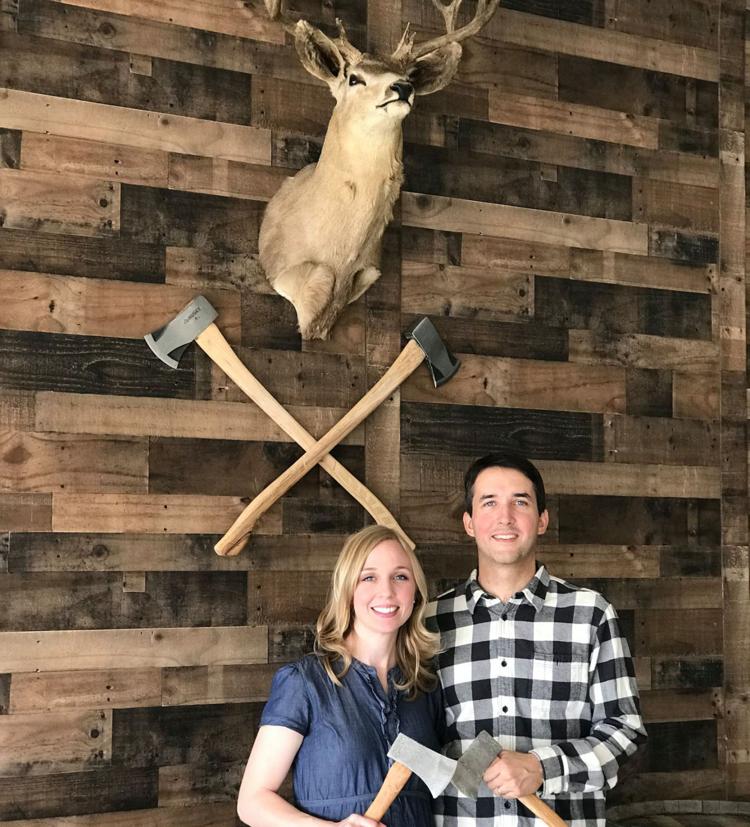 Joyce has lived in Tucson for 10 years after moving here from Vermont, where ax-throwing was a popular pastime. 
When he moved to Tucson, he built targets in his back yard for parties with friends. About a year and a half ago he saw it was gaining popularity in other U.S. cities and decided it was time to open a range. 
"We thought 'hey we know about it. We know what to do. We might as well look to open a spot in Tucson," Joyce says. "We thought it would fit Tucson's character, too, which is unique and kinda quirky."
St. Hubert's is focusing on authenticity, Joyce says. And will have a Canadian and European feel with rough edge wood, wine barrels and taxidermy on the wall. 
Ax throwing is an actual sport where people throw axes at targets for points. There are  open throw nights and men's and women's leagues that go to national and world competitions. 
It might sound kind of scary, but it's pretty safe and there haven't been any major incidents, Joyce says. "Just some splinters."
That's because there are strict safety rules and procedures that will be followed at all times. Each 90-minute session begins with a safety debriefing and instruction on how to properly throw and handle an ax. Plus, there's a coach with you at all times to make sure everybody is safe. 
"We have ax-perts who are kind of your throwing coach, who not only keep you safe, but keep score for you," says AJ Hughes, who co-owns the new range with her daughter, Bethany Buckmaster. "If you forget your close-toed shoes, we have shoes of shame you can wear. They're just ugly, nasty shoes that are close-toed. They might be flowered galoshes." 
Hughes, who also owns Tucson Escape Room, has been working on Splitting Timber for about a year and also has two locations opening in Phoenix. 
She wasn't too sure about opening an ax throwing range at first. The idea came from some east coast friends, but she had never thrown an ax before. When she went for a visit to see what it was all about, she was hooked.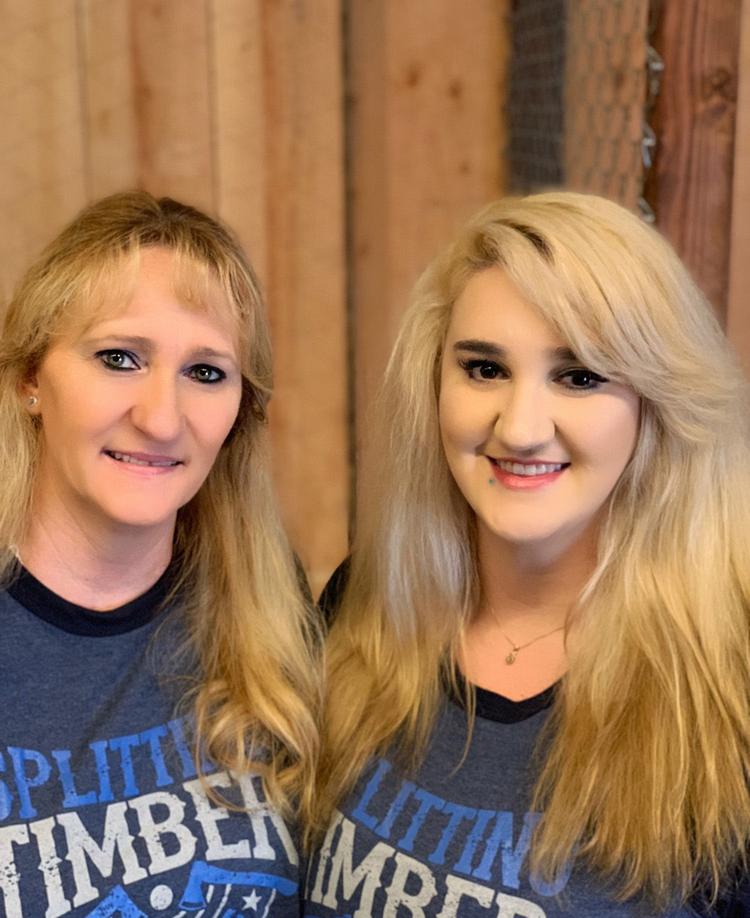 "I threw my first ax and got a bullseye and I spun around and said 'oh my gosh I am so doing this,'" Hughes says. 
"It's definitely a workout," Buckmaster says. "It's exciting. It gets your blood pumping."
Splitting Timber will have 8,200 square feet of ax-throwing space, a 3,000-square-foot lobby where you can hang out with friends before and after you throw and a Snack Shack where you can purchase non-alcoholic beverages and snacks. 
"We're super ax-cited," Hughes says. "We don't just want to throw up some ranges or lanes and say come throw axes. We want it to be a place you want to hang out with your friends."
St. Hubert's doesn't have a snack bar, but will allow you to bring your own food and non-alcoholic drinks. 
"It's a very simple business focused on the art of ax-throwing," Joyce says. "No food in-house, but people can bring in takeout and we'll have food trucks coming by or people can order pizza. It's gonna be one of those things where you can have your friends, have some food and try something new."
Both locations will have men and women's leagues, team building for businesses, open range times and will offer space rental for parties and events. 
"We love the entertainment aspect of it," Hughes says. "We love doing things that are different. They're out of the ordinary. They're not something you go 'every city has that.'"
---