Val Timin and Nelene DeGuzman want to help you brush your teeth and shave your legs more sustainably. 
That's why this summer they started Cero, a low-waste, vegan pop-up shop.
Every Sunday, you'll find Cero (zero in Spanish) at the 5 Points Farmers Market selling metal straws, vegan soap, natural deodorant, hankies to replace your paper tissue addiction and more.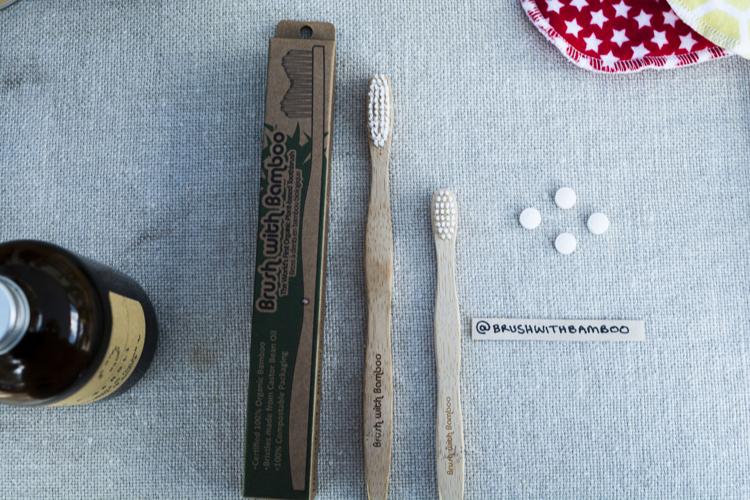 For Timin, 28, her zero-waste journey began in earnest when she learned about the garbage patches in the ocean as a high school student.
"I remember thinking, why doesn't everyone talk about this? Why am I just now learning about this," says Timin, who works full time as a strategist for Hydrant, a local marketing agency. 
She began to wonder how things could be different if grocery stores provided the same products but without all of that plastic and paper that ends up in the trash. 
"The idea of a zero-waste market has been living in my head for the last decade, but I was still inexperienced or going through business school (at the University of Arizona), and just kind of had that dream..." she says. "I made friends with Nelene who was interested in veganism and zero-waste, and she kept asking me when I was going to get this store going, and this past summer, we decided to partner up and make it happen."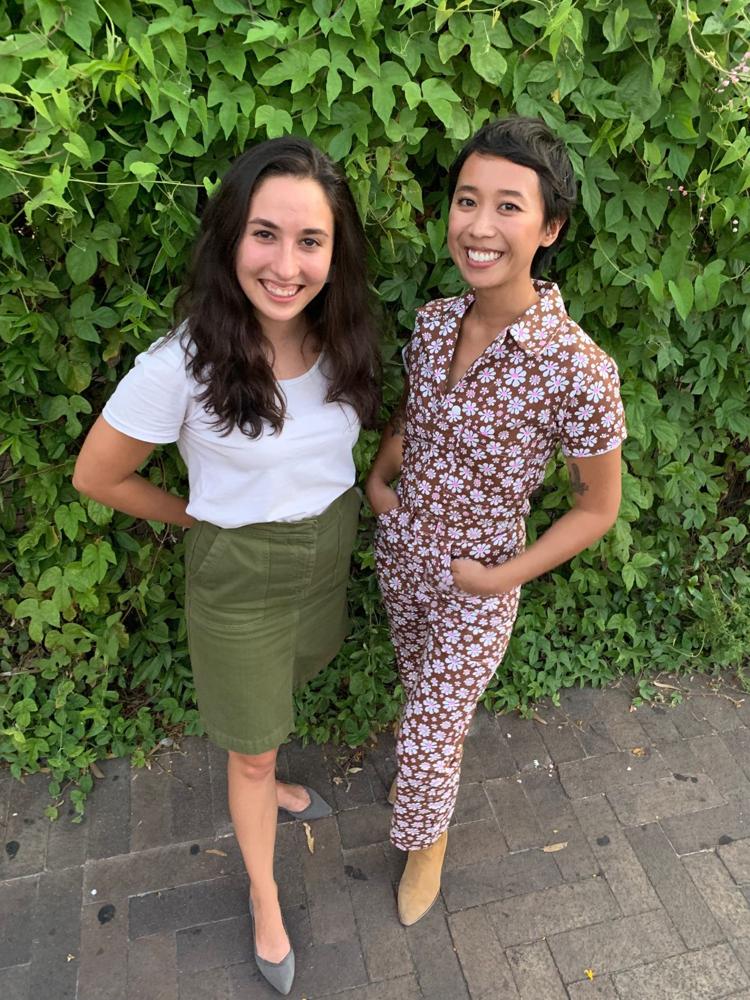 For DeGuzman, 29, the process of creating a low-waste lifestyle grew out of first opting for a vegetarian diet as a 12-year-old.
"I came at it from an animal rights perspective..." she says. "As I grew older, I basically found out about the environmental impact of the same things, that, from a moral perspective, I was against." 
In college, she realized veganism was probably a better fit for her. 
"But I was noticing that while I was changing my whole lifestyle to being vegan and cruelty free, it didn't really cross over with the zero-waste movement," she says. "A lot of products I liked that were free of animal materials or didn't test on animals were packaged in plastic in heavily wasteful ways. And that was the start of my frustration that these things should match, but they're not overlapping." 
With a degree in biochemistry from the University of San Francisco, DeGuzman previously worked in the pharmaceutical industry but left because of the animal testing and all of the single-use practices. Now, she uses her background to make her own deodorant, soaps, candles and other household and personal care products. 
Cero sells some of DeGuzman's creations, along with products from other like-minded businesses — local whenever possible, vegan, cruelty-free and with zero-waste packaging. They hope to find a brick-and-mortar location sometime in the next year. 
"We really want to be a one-stop shop." Timin says. "We're selling low-waste lifestyle supplies as well as home and body care products made by Nelene." 
Both emphasize that their journeys to low-waste lifestyles came in stages — and there are still more changes to make. 
"It's really intimidating to change your lifestyle, so I did it really slowly, in phases," says DeGuzman, a musician in the Tucson band The Rifle. 
After her transition from a vegetarian to vegan diet, she focused on replacing home goods and personal care items made with animal materials or testing. On her zero-waste journey, she and her husband started first by eliminating plastic bags from their lives. Then DeGuzman began using a refillable coffee cup. And finally she got rid of paper towels in her home. Right now, she says she and her husband are focused on shopping locally. 
Timin also started with eliminating plastic bags and then shifted her shopping habits toward local stores. She also reduced the amount of prepackaged food she purchases and shops at farmers markets in bulk as much as possible. 
"I also did a fun experiment where I did a year makeup free just to see if it was fine," she says. "It was fine, and I spent so much less money in that area and saved all of that plastic." 
Her current challenge involves bringing her own containers for to-go food. 
"It's important to look at our own lives and do some self education and then decide on little pockets where you can make changes," she says. 
That's why Timin and DeGuzman also plan to offer workshops and trash clean-up days to help people evaluate their own consumption, clean up a neighborhood or even learn how to make their own deodorant.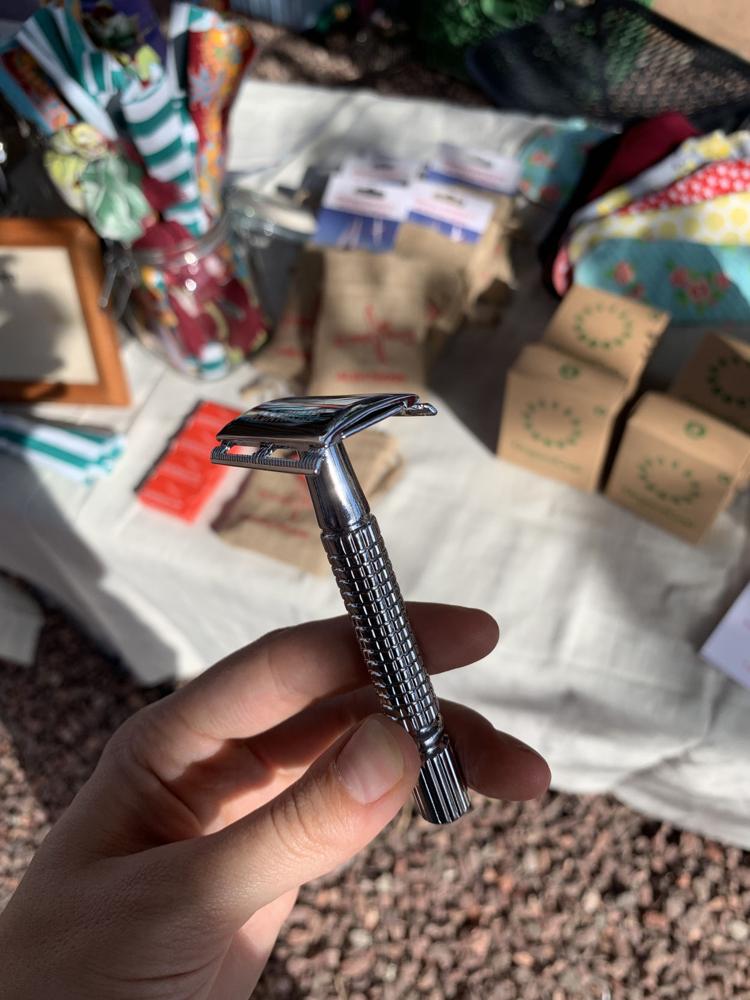 DeGuzman adds that this lifestyle can save you money as you look to repurpose things you already have and invest in long-lasting pieces. The metal razors they sell, for example, cost $25 up front but then have 10-pack blade refills for $1.50.
"We want to help folks make the plastic-free switch that's good for the environment and can also save them money in the long-run," Timin says. 
---
If you go