Mercado San Agustin near downtown Tucson is expanding, doubling the number of locally owned small businesses along Avenida Del Convento.
The MSA Annex, south of the Mercado, will feature stores and restaurants housed inside modified shipping containers. It is scheduled to open in December 2017.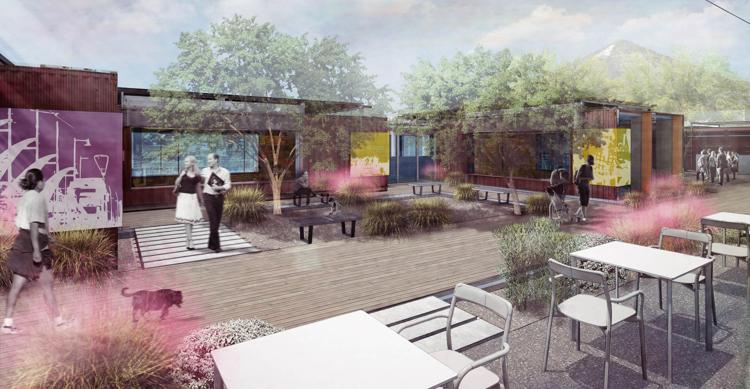 Tenants announced for the space include:
• Westbound, a bar and bottle shop with a focus on craft beer, wine and spirits.
• Beaut Burger, which serves up plant-based burgers, fries, shakes and sides.
• Fat Noodle, a ramen noodle food truck that is getting a brick-and-mortar location.
• Isabella's Ice Cream, which started out in the Mercado Community Kitchen. This will be Isabella's 2nd location.
• Avenue Boutique, a specialty store featuring clothing, accessories and home goods.
• Luca Ryann, a curated line of vintage wardrobe staples with a modern twist.
• Transit Cycle, currently located at the Mercado San Agustin, will expand their urban bike shop into the Annex.
• Why I Love Where I Live, which develops products and experiences to inspire people to love where they live and engage in the local community.
• NOW or NEVER, a design destination offering a curated assortment of new and emerging home, art, personal and lifestyle brands from the United States and abroad.
• Many Mouths One Stomach — an arts collective — and Flam Chen theater company.
In addition to the shops and restaurants, the Annex will be home to a festival grounds, with seating for 500. Created in partnership with Many Mouths One Stomach — the talent behind the All Souls Procession — and Flam Chen, the festival grounds will provide a venue for community events.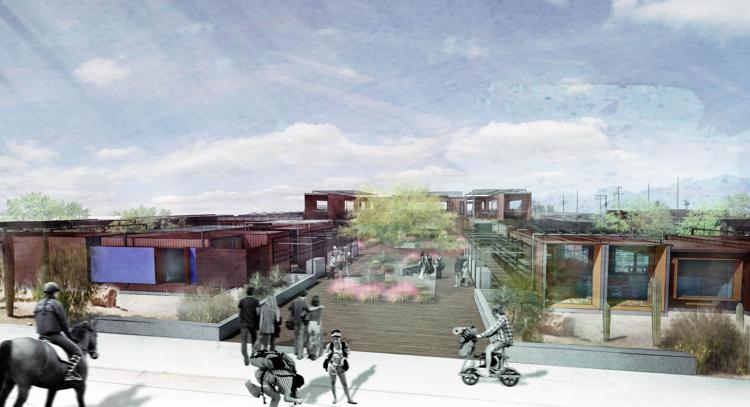 An estimated 72 employees are expected to be hired between all of the Annex tenants. The MSA Annex is projected to generate more than $425,000 in annual sales taxes.