When Kristen Cook began contemplating the topic for her first book, the former Arizona Daily Star features writer and columnist kept her options open. 
She even considered young adult fiction — inspired by the dsytopian novels she had read with her kids.  
"I thought about everything," she says. "I could write this or I could write that." 
Cook wrote and self-published her first book — "This." — after leaving the Arizona Daily Star in 2017 following a 26-year career with the paper. Her new book picks up where her former Star column "Minivan Momologues" left off.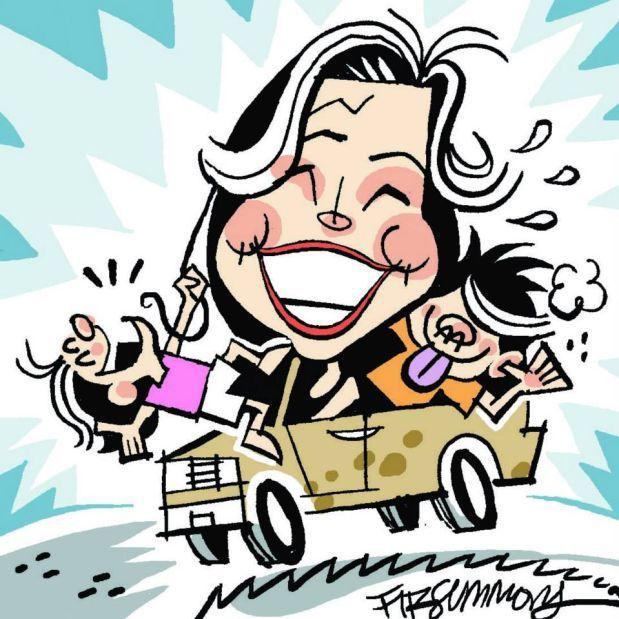 It's a collection of short, humorous essays about raising kids (dubbed No. 1, No. 2 and No. 3 in the book and on her blog), living life and, of course, driving carpool. It's so real you have to laugh.
Just look at the publication date for an idea of how much Cook loves a good laugh. The ebook came out on April 1 and the paperback became available a few days later. April Fool's Day is also Cook's wedding anniversary. 
Cook says she set out to write a book that channeled Erma Bombeck, a well-known humor columnist who often wrote about family life, and Justin Halpern's "Sh*t My Dad Says" — while keeping the book conveniently purse-size. Although she thinks anybody, especially parents, can enjoy the book, Cook wrote this with a specific audience in mind: "Moms who are shuttling their kids to things and don't have a lot of time." 
You'll laugh, roll your eyes and remember why you actually love your annoying family after all. 
"I loved the idea of people being able to just pick up something fun and lightweight," Cook, 48, says. "People just don't have a lot of time in their lives, and you end up having to wait for your car or wait in the doctor's office, and to just have a little something something to read, that seemed to have value." 
That's one of the reasons she decided to self publish. After about 75 queries to literary agents and traditional publishers, Cook decided to figure it out and get her book out there on her own. 
I sat down with Cook to ask her about the book, writing and balancing the working-mom life. Full disclosure here: I worked with Cook for several years in the Star's features department. And she's just as funny and thoughtful in real life as she is on the page. 
Editor's note: This interview has been edited for length and clarity. 
Tell me about how you came up with the idea for "This." 
"It's funny because when I decided initially I was going to take a leave of absence (before officially resigning), I wanted to catch my breath and just have a break after years of going between doing the mom thing and dashing off to work and then coming back to do more mom stuff. I just felt I needed to relax and see if I missed working at the newspaper or if I was ready to move on to something else. And different people had said, 'You should write a book' and I was like, 'Nooo.' But I sat down and came up with a few different pages with different ideas and it was all over the place. ... 
"But when I sat down and started to write, it would be the columns, the same thing I wrote for the Star, the slices of life and what was going on, and I realized that's what I should do. What's that thing they always tell you? Write what you know. That's what I know, and that's what I love."
Have you always been a writer?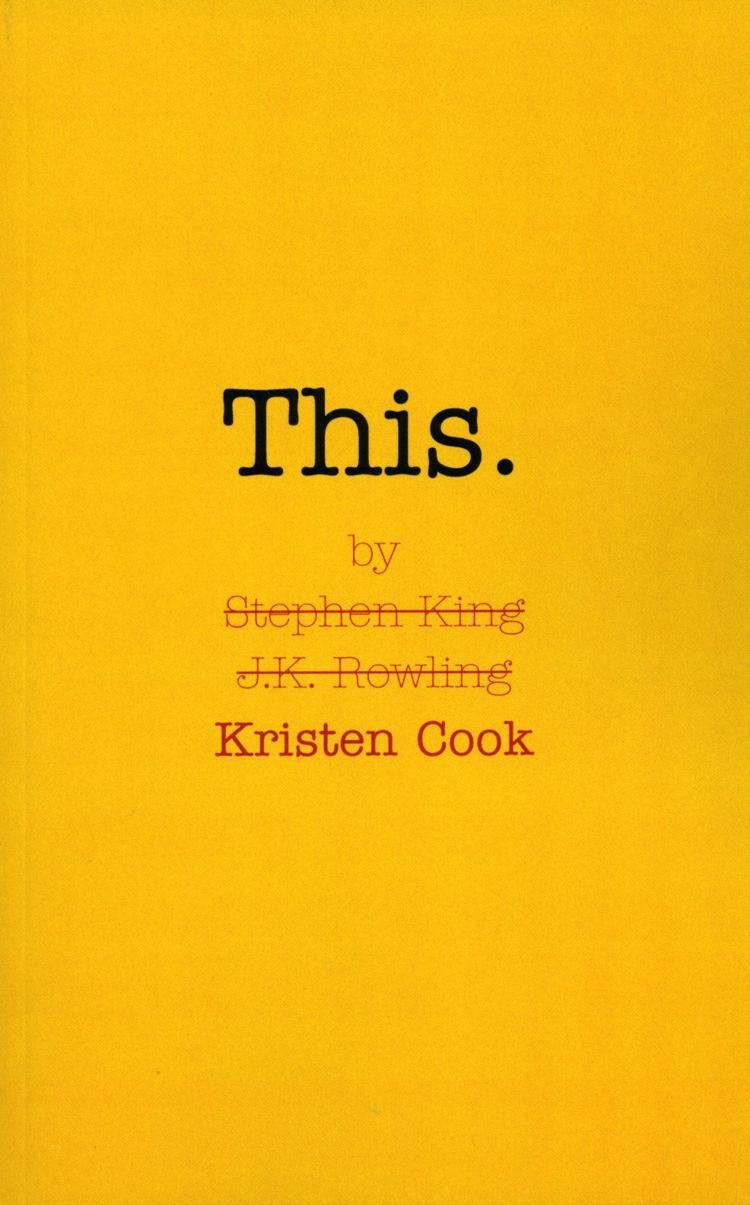 "Writing is my jam. I tell this story in the book of how I remember being 7 and sitting down one day to write a book, and I wrote 25 pages in a sitting, and that fizzled. It was about a horse, of course, because what 7-year-old girl isn't obsessed with horses? ... When I was a kid, I started several books, and I took creative writing in high school ... When I got to college, I realized you can do journalism and that's considered legit and stable-ish, and that's when I found what I wanted to do." 
How did you balance working at the newspaper and mom life? 
"It was really hard. My oldest child was born in 2000 and I went back to work full time. In fact, I had been a features reporter and then became assistant features editor ... and liked what I was doing, but it was a lot, so I would go take the baby, half the time to daycare and half the time to my mom's, and I was just completely unprepared for the tug that I would feel when I had to leave her and go in to work, but I also felt like, 'I'm a working mom. I'm setting a good example.' 
"My second kid was born in 2001 ... and then we found out that my second daughter had ear infections and I was like, 'Is she progressing like she should be?' ... She needed to start going to multiple therapies and there was just no way. I was taking her three times a week. There was occupational therapy. There was speech therapy. And there was physical therapy. That's when I went to part time, and it was a nice balance. ... I got to be there and do what I needed to do, but I still got to get away from the family stuff and work at the paper, which I loved and was fun. ...  
"When I decided to take that leave of absence ... that was also when my daughter was in her senior year of high school ... and I just wanted to have that time because I was realizing how quickly she was going to be gone, and I realized I just wanted to have that time with the kids." 
What do you want people to take away from reading the book? What did you get out of it? 
"I just want people to be entertained and to have fun. After I wrote it, I thought, 'There. I did it.' I tried to go the traditional publishing route, and it wasn't really happening, so I thought, do I actually need to publish this? I just said I would write a book, and I did write a book. I felt good . ... But my husband kept saying, 'You should put it out there. Don't you want to have it in print? ...
"I decided it didn't have to be on a big huge scale. I used to love it when I would get one phone call or email from someone saying, 'I love what you write.' That has been really special, and honestly I feel like I have already gotten out of this book more than I would have wanted. I have people come up to me and say, 'I loved reading it so much, I'm sad I read it so quickly.' And one of my chapters was about how my husband doesn't know me well enough to pick out the chocolates I like, and he finally learned, so I felt like I got what I needed out of this book." 
---
If you go
What: "This." book signing with author Kristen Cook
When: Saturday, May 4, 2-3 p.m. at the Seasoned Woman and Saturday, May 11, 12:30-2:30 p.m. at Green Monkey Boutique