On a Monday morning, children's librarian Jane Devereaux leads about a dozen, future kindergartners in a chant at the Murphy-Wilmot Library. 
"A! B! C! D! E! The library is the place to be!"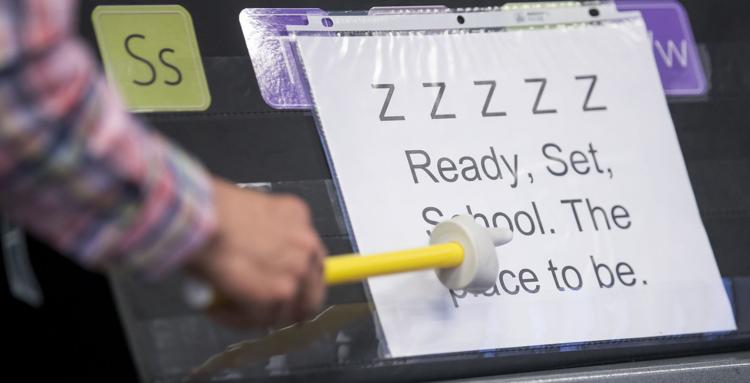 The chant goes on, with Devereaux pointing to each letter of the alphabet as her class of 4- and 5-year-olds follows along. From their place on the carpet, the little learners are squirmy, some seated criss-cross applesauce while others wiggle on their knees. Their parents and caregivers look on from the semi-circle of chairs arranged at the edge of the room. Every now and then, they make eye contact with a child who turns around, looking for reassurance.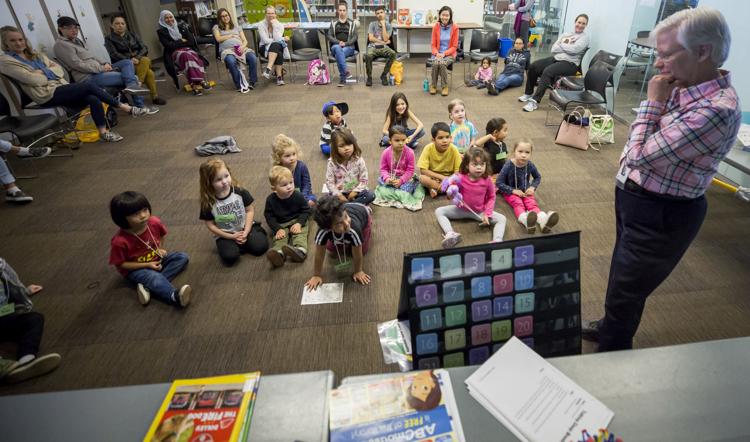 "There are a lot of kids who don't have access to quality early education before they start kindergarten," says Kendra Davey, the Literacy Initiatives Program manager for the Pima County Public Library. "And from research, we know that kids who start behind often stay behind." 
The library wanted to do something about that. 
At Ready, Set, School!, a parent or caregiver brings their child to the library once a week for a 90-minute class for eight weeks. The adult can vary week to week, but there must be a grown-up present and available to participate. The session consists of songs, story times, breathing work, interactive activities and more. The entire program is free.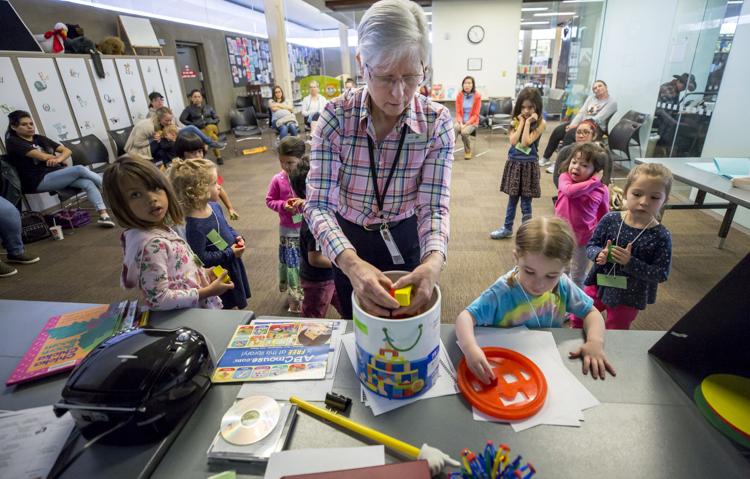 As kids learn practical kindergarten skills such as lining up, sitting in a circle and answering questions, they're also working on bigger-picture concepts, ⁠including critical thinking, self-directed learning, focus and self control. 
Red Light, Green Light, for example, practices self regulation and cognitive flexibility. Kids must quickly transition between movement and stillness, enforce the rules for themselves, and if the rules change — stop on green and go on red — they have to use short-term memory to remember the switch, says Davey, who helped develop the program for the Pima County library.
But even though the kids are the ones chanting the alphabet and dancing to "If You're Happy and You Know It," Ready, Set, School! is really about teaching the grown-ups how to continue practicing school readiness skills at home.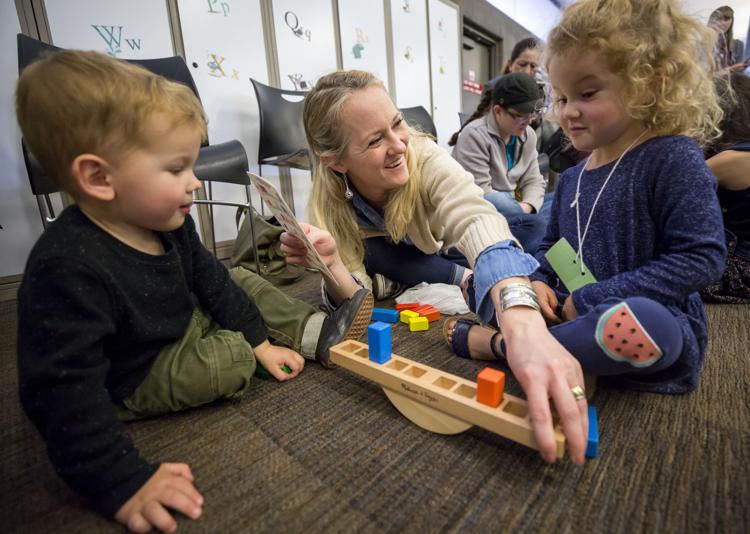 "The focus of the program is to help that adult caregiver learn ... and focus on essential life skills and executive function skills that kids will need in order to be successful learners once they start school," Davey says. 
So while the kids won't pick up on the fact that Week Three's focus is communication, the program facilitator will offer information for the adults throughout the session. At the end of each class, each family takes home materials with suggestions for practicing at home.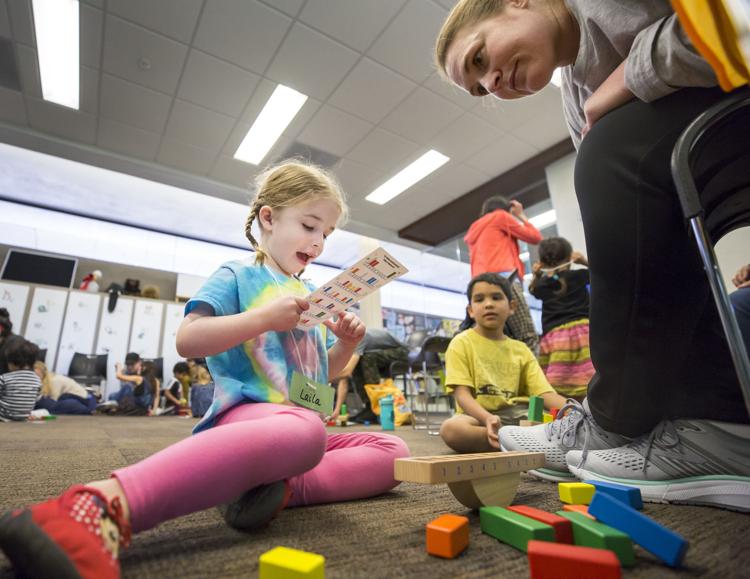 "Today we focused on communicating, so that's why I made (the kids) stand up and say their name, and I asked them questions so they could practice," Devereaux says after Monday's session. "Lots of them are shy and haven't been in a large group before." 
Paige Lawler signed her 4-year-old son Taven Blair up for Ready, Set, School! since preschool wasn't an option. She says she has already, by the third session, seen Taven's confidence improve.
"He's really shy, and I think every week he gets better and better, so I love to see that..." Lawler says. "Today he told me that every time it gets more fun and that he didn't have fun the first time."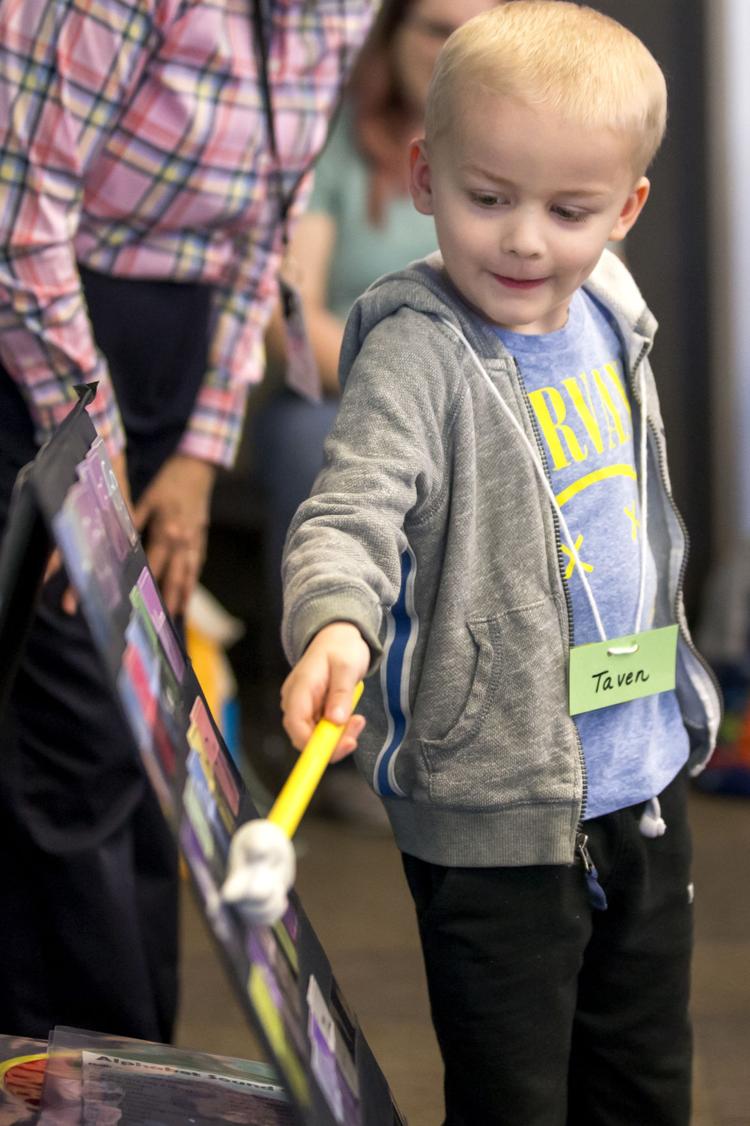 Lawler adds that even the home activities have grown on Taven. 
Kellina Ramos, mom to 5-year-old Naudia, says that every week they work on letters at home. One week's activity encouraged kids to draw emotions — a practice that can nurture empathy and perspective, Davey says. 
Even for kids with preschool experience — Naudia spent about a year in preschool, Ramos says — the emphasis on teaching caregivers makes the program valuable for any 4- or 5-year-old, Davey says. 
During Monday's session, Devereaux pauses before reading "Doggy Defenders: Dolley the Fire Dog" to explain first to the kids that the story is called nonfiction because it is based on "true facts." Then, she tells the adults where to find children's nonfiction at the library. While reading, she stops to explain vocabulary words or ask questions. After reading, she tells parents how both practices improve reading comprehension and vocabulary.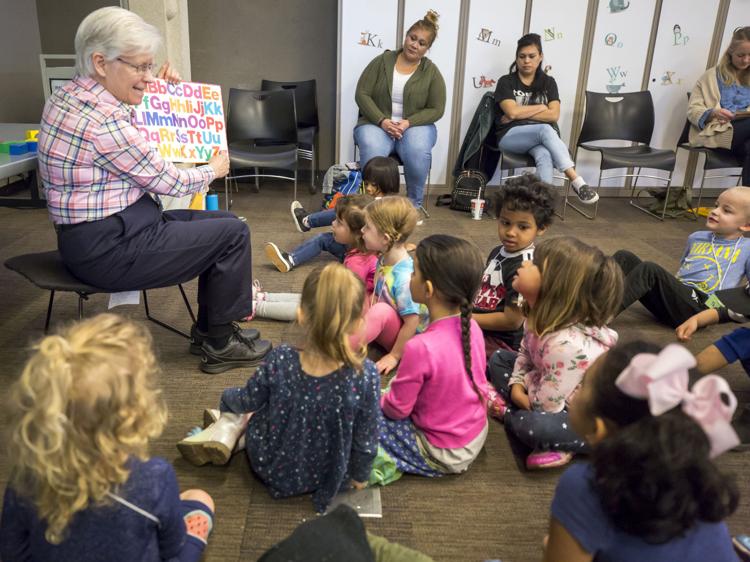 "The great thing is it's a lot of what parents are already doing with their child, they just don't realize it," Davey says. "If they do it with a little more intention, a little tweak of the language, they can help the child practice that skill in a stronger way." 
To help more kids prepare for kindergarten, Ready, Set, School! launched at four libraries last fall with additional branches joining this spring. The plan is to expand into as many branches as possible and include programs in Spanish, Davey says. 
"They were able to take a look at what we have done and customize it for their libraries," says Mary Sagar, the assistant library manager at the Chandler Public Library. The Chandler library, similarly, had learned from the Phoenix Public Library's school readiness program, Sagar adds.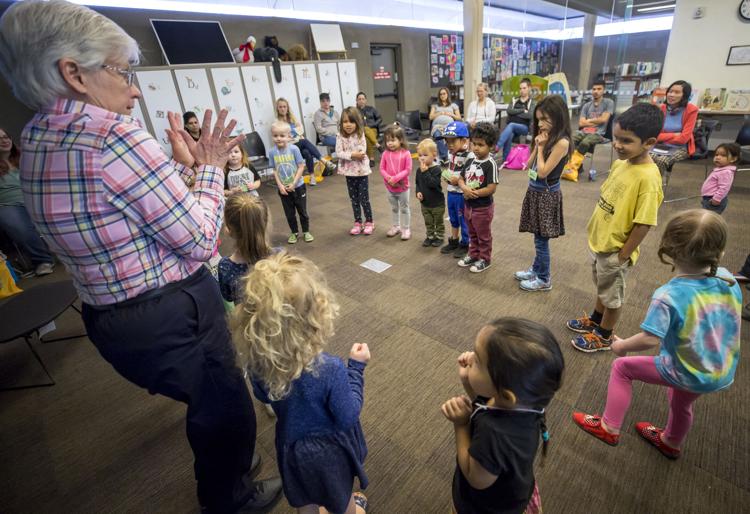 "We're teaching parents to practice at home," Devereaux says. "And that's the whole point of the program. We're not really here teaching kindergarten. We're here helping the parents learn skills that they can do at home so when they go to school, their kids will be a little bit ahead." 
---
Sign up
What: Ready, Set, School! meets for 90 minutes every week for eight weeks. Children must be 4 or 5 and getting ready for kindergarten. A caregiver must attend each week. 
• Woods Memorial Library, 3455 N. First Ave., 10:30 a.m. to noon beginning Thursday, Feb. 6 (Note: At the time of publication, there were just a few spots left). Go here for more details. 
• Joel D. Valdez Main Library, 101 N. Stone Ave., 10-11:30 a.m. beginning Friday, March 6. Go here for more details. 
• Murphy-Wilmot Library, 530 N. Wilmot Road, 9:30-11 a.m. beginning Monday, March 30. Go here for more details. 
Cost: Free. Advance registration required. 
How to register: Go here or contact the branch hosting the program. Note that space is limited to 15 children per program.