Earlier this year, Tucson baker Annie Berube traded beautiful wedding cakes for creepy confections to compete on Food Network's show "Halloween Cake-Off." 
Her episode airs Monday, Oct. 7. 
The show pits four bakers against each other in every episode to create Halloween-themed cakes sometimes with unusual ingredients such as garlic, sauerkraut and candy corn. Two of the bakers on Monday's episode are from Tucson. 
"They reached out to me," says Berube, who owns Copcake Cakery. "I guess they were looking for people in Arizona and came across my website and saw my work and asked if I wanted to participate in the show."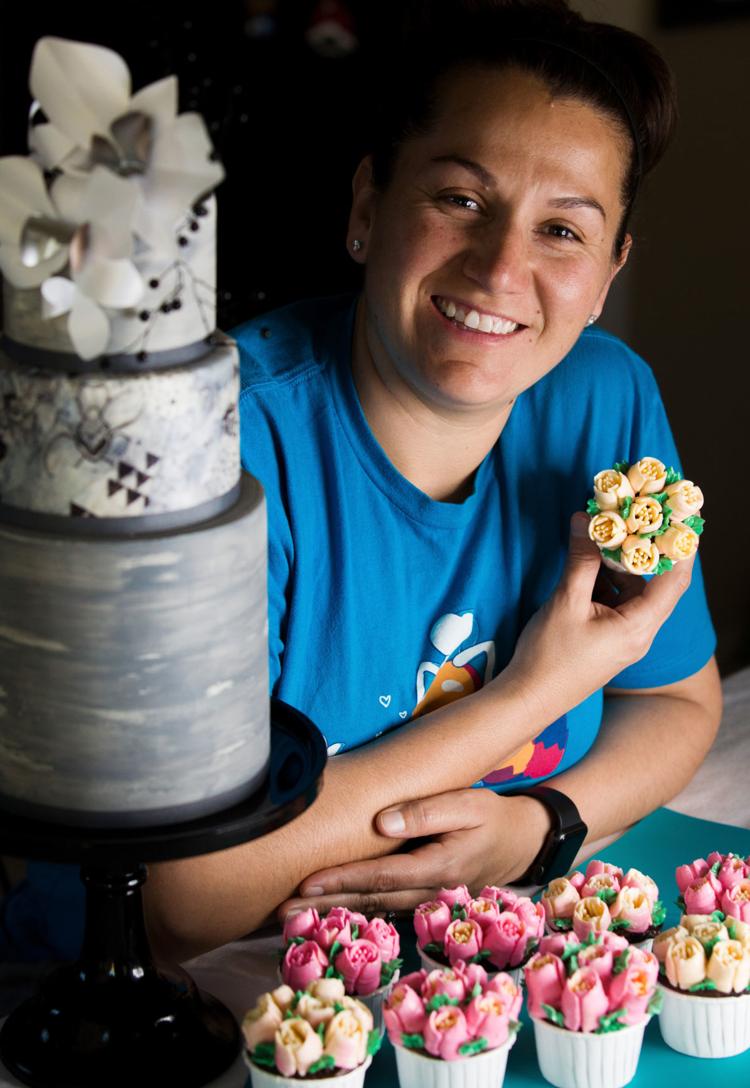 Shelli Soto, the executive pastry chef at Hacienda Del Sol Guest Ranch Resort, also competed on the episode. 
"I am inspired by people's reactions to what I create," Soto says in a press release. "I want them to taste something amazing and also see a work of art in front of them." 
On their episode "Infestation!" show host Duff Goldman "challenges bakers to create cakes that have become infested and decayed" that "rot before the judges eyes," says a Food Network episode description. 
For the first round, contestants bake in the studio. After one contestant is eliminated, the remaining bakers return home to work on their elaborate, spooky cakes before returning to the studio. The judges are Waylynn Lucas, a pastry chef and "Cake Wars," judge and Dan Langan, a self-taught baker with his own digital series. 
Soto has been baking ever since she was old enough to help in the kitchen. Food Network contacted her after finding her work online, according to the press release. 
Berube is a former police officer, who started baking cupcakes when she was assigned to the night shift for the Tucson Police Department. Baking was something she could do at night on her days off to keep her body on a schedule. Eventually, Berube left the police department to focus full time on her business, Copcake Cakery, which specializes in cakes, cupcakes and small treats for all occasions.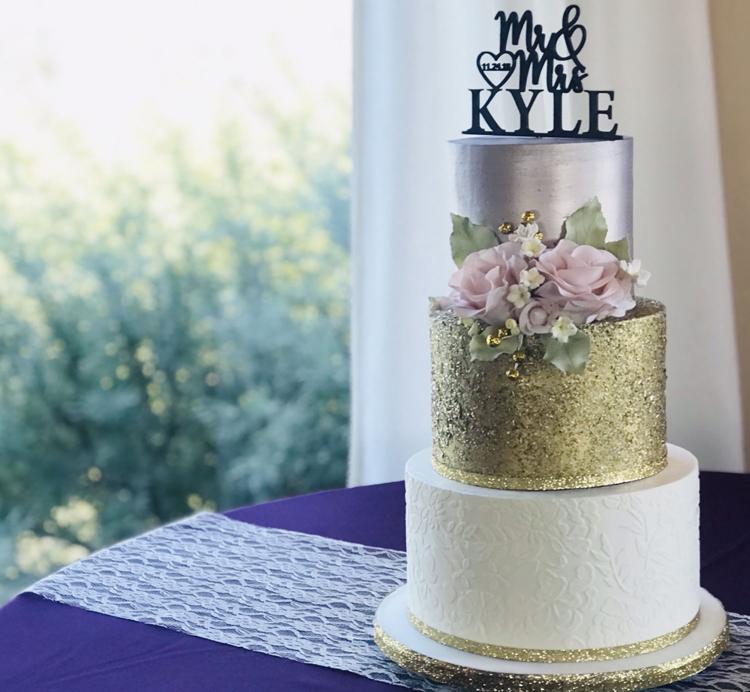 "It was definitely lots of fun," Berube says about baking on the show. "It was a learning experience, and there were a lot of challenges. ... You knew it was a big competition that was going to be on TV, so it was just making sure to follow all the rules and stay true to myself and my medium: Cake and buttercream." 
To find out if Berube or Soto win, you can watch their "Halloween Cake-Off" episode "Infestation!" on the Food Network the evening of Monday, Oct. 7. Check your cable listing for the time. 
For more information about "Halloween Cake-Off" and the "Infestation!" episode, go here.